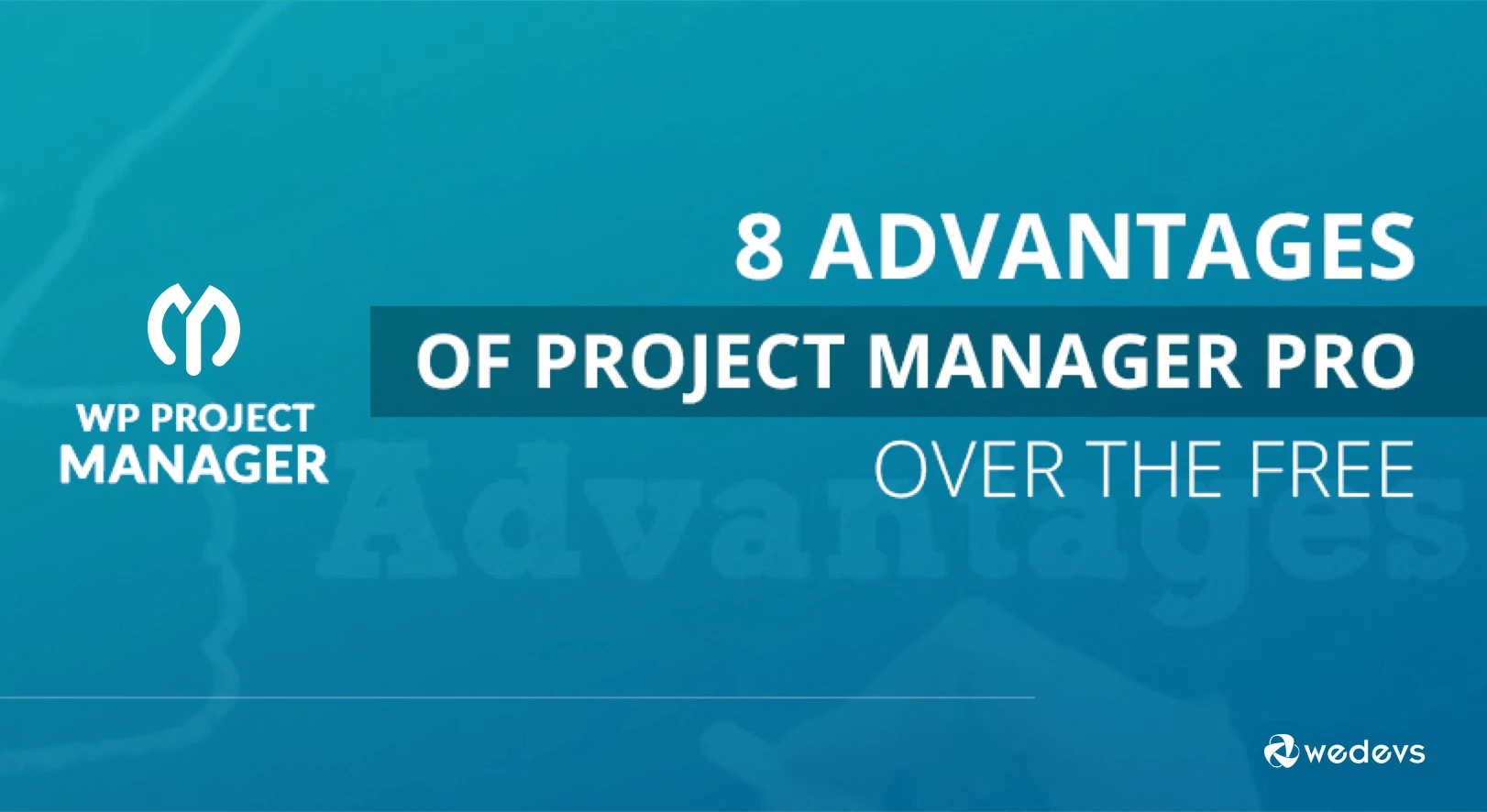 8 Advantages of Project Manager Pro over the Free
WP Project Manager is one of the most popular plugins from ERP. However, the version of WP Project Manager that is available at the WordPress.org repository is actually the free version of our much reputed WP Project Manager PRO, which offers many extra features and possibilities. If you are a regular user of the Free version, you will find our PRO version to be exactly what you were missing.
In this article, I am going to tell you about 8 new things you can do when you upgrade to pro.
We are adding fascinating new features to it to make WP Project Manager PRO unbeatable from the rivals. Though with the current features it has already established itself as the only complete solution, we think there is more we can do to make it better.
Also checkout the benefits of upgrading from Dokan lite to Dokan PRO.
Frontend
WP Project Manager PRO's main attraction is that its interface is frontend and customizeable with themes. But unfortunately, if you stick to the free version, your users will need to access backend of your site and that is a serious risk of security for your site and your project.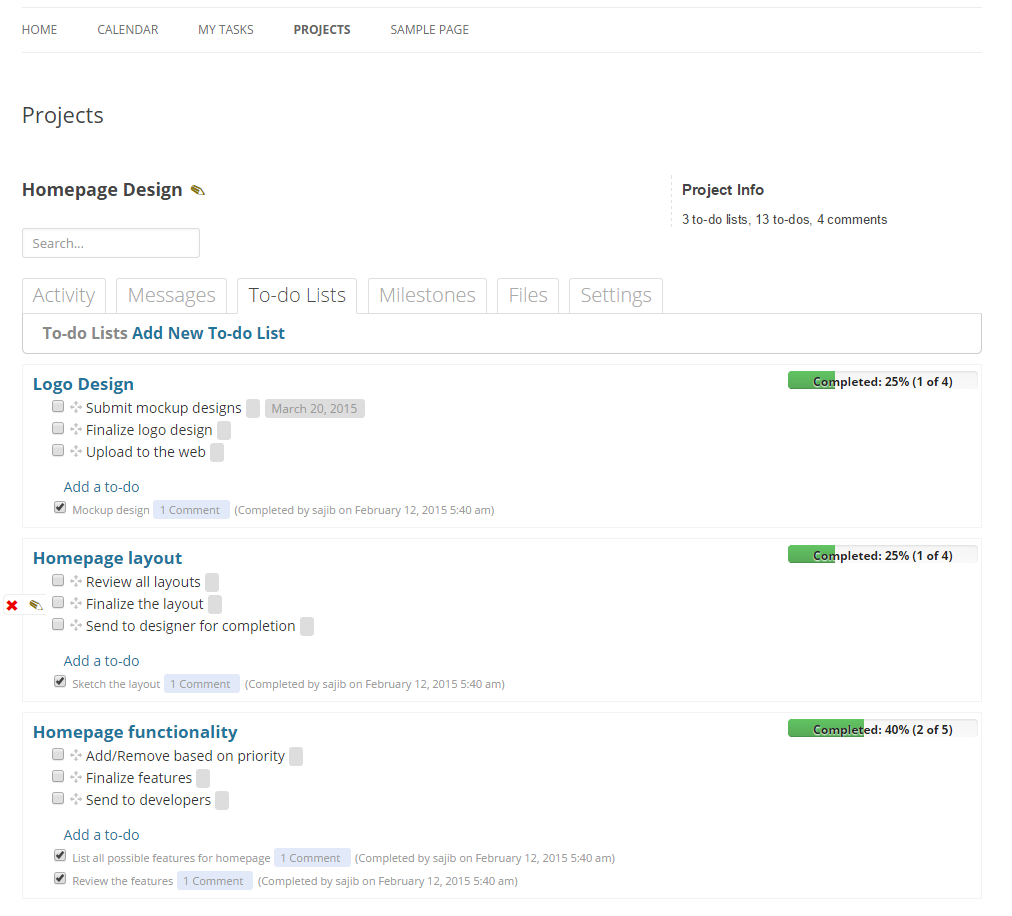 User Permissions
If you are running a project with many users with different roles, you might want to limit their capacities of interacting with the system. Say, a user who assigns people to tasks could use permission up to editor level. But a user who only inputs content needs only permissions of a contributor.
Only you or your trusted personnel should have admin-level access. When you upgrade to PRO, you can easily set permission levels for creation and management with roles like admin, editor, author, contributor, and subscriber.
My Tasks / User Profile
Won't it be nice to log in and see all your tasks readily sorted in a single page from where you can start work? In the PRO version, you get exactly this from where you can see tasks that still have a deadline, which have gone past the deadline, and which are completed.
We are also working on this page to make it a user profile landing page with some more useful information.
Calendar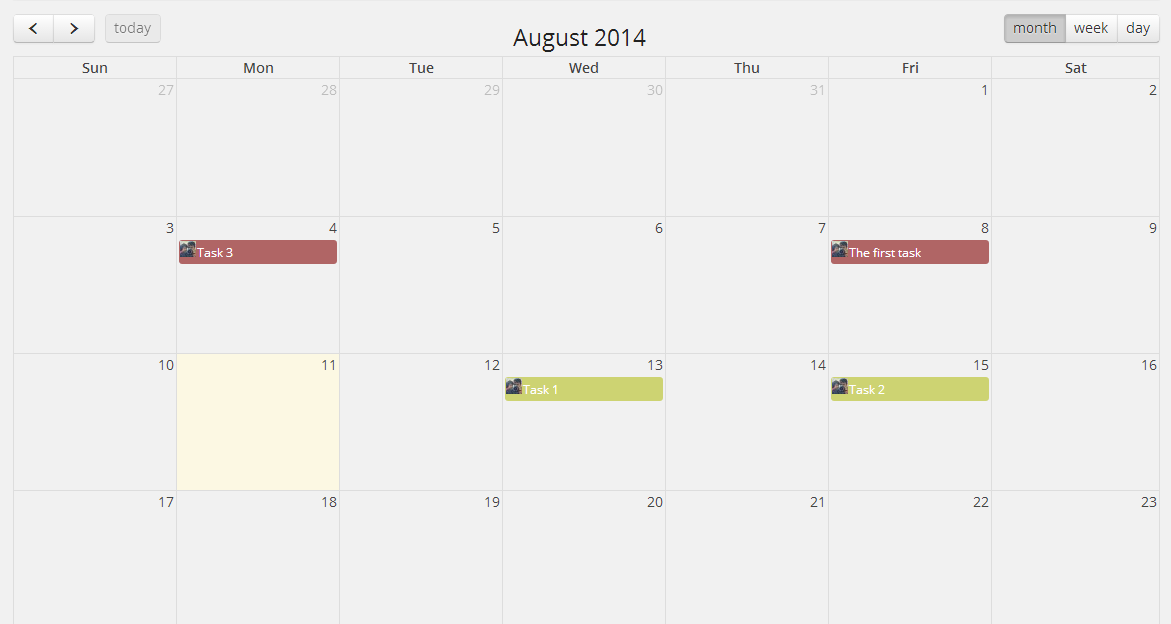 Calendar is an essential element for any project management. But when you are using the free version of project manager, there is no built in calendar in it. When you switch to PRO, you get a complete calendar with all the projects, tasks, sub tasks, their start date and their end date in it with filtering options, always synced.
Privacy
With the free version, everything is open for everyone. All users can see all projects, tasks, messages and shared files. When running big projects, there are things that need confidentiality and certain discretion. Also, you just want to create privacy based on projects or tasks just to keep it simple within the users. You need WP Project Manager PRO to create such privacy.
Reports
Who can run a project without reports! Maybe you can, but it is wearing you down and making your work more complicated. With Project Manager PRO, you can generate a complete overview report of your project progress based on time, tasks, users etc. These reports will help you to organize and plan for your tasks better.

Project Progress
Project progress shows you a report of tasks and actions arranged as a list which progresses chronologically. You can say, this progress report is like a pulse monitor for your project where you can see in real-time what is happening inside the system.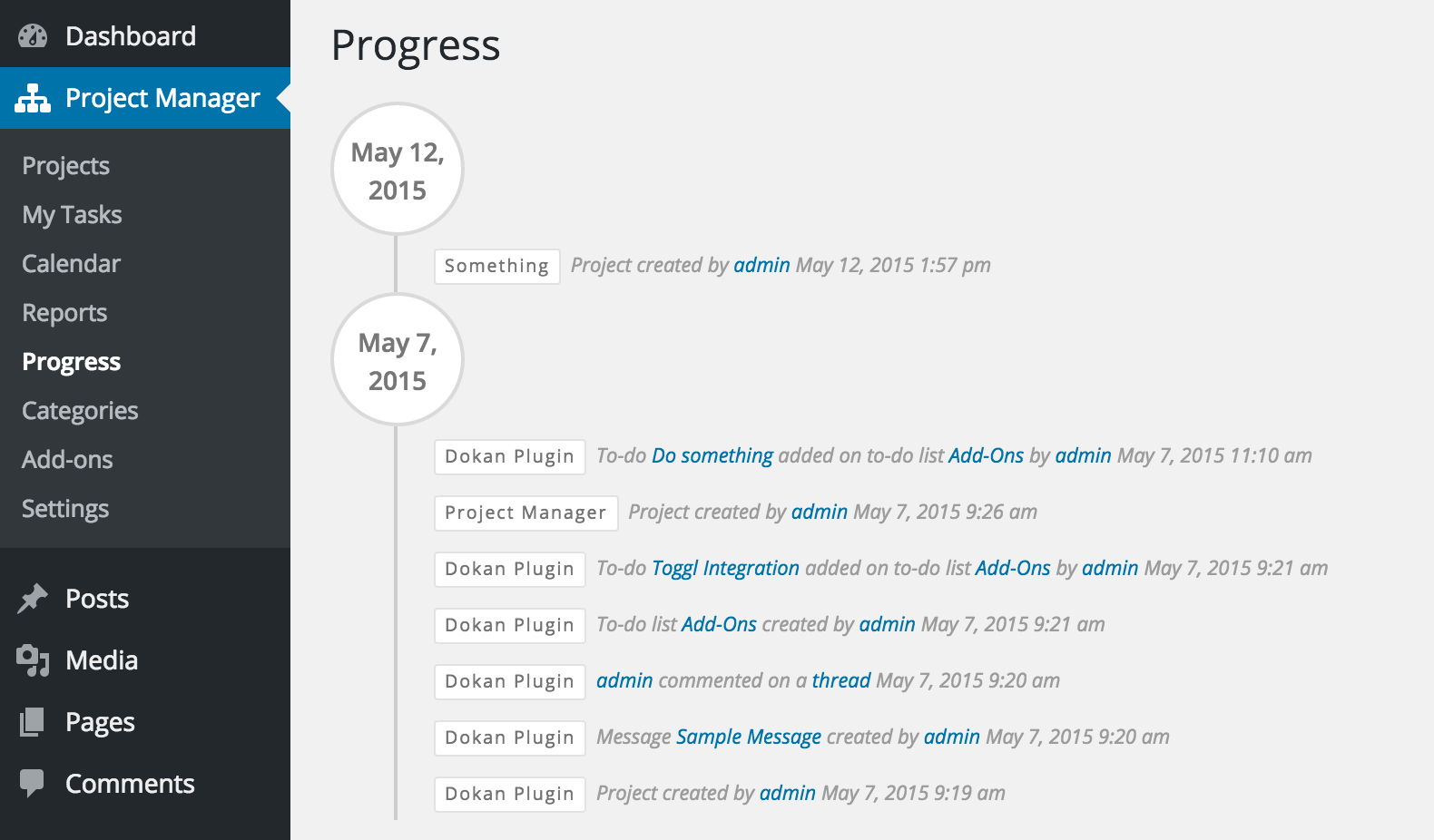 Daily Digest and Email Notifications
With Project Manager PRO, you can get a daily summarized review of the major happenings of the projects and tasks emailed to everyone in the project. Of course, when you want to add privacy to it you can edit the mailing list. Also, with the PRO version, you can edit the email templates for relevant users when a project is created, a task is assigned, a task is completed or a message is received. You do not have these features on the free plugin.
Apart from these, there are many other benefits of switching to WP Project Manager PRO like adding logo to projects, better support.
If you want to check out how WP Project Manager PRO looks and works like, please visit our demo site demo.wedevs.com/
If you are convinced that, Yes! PRO is the way to go then Upgrade Today!