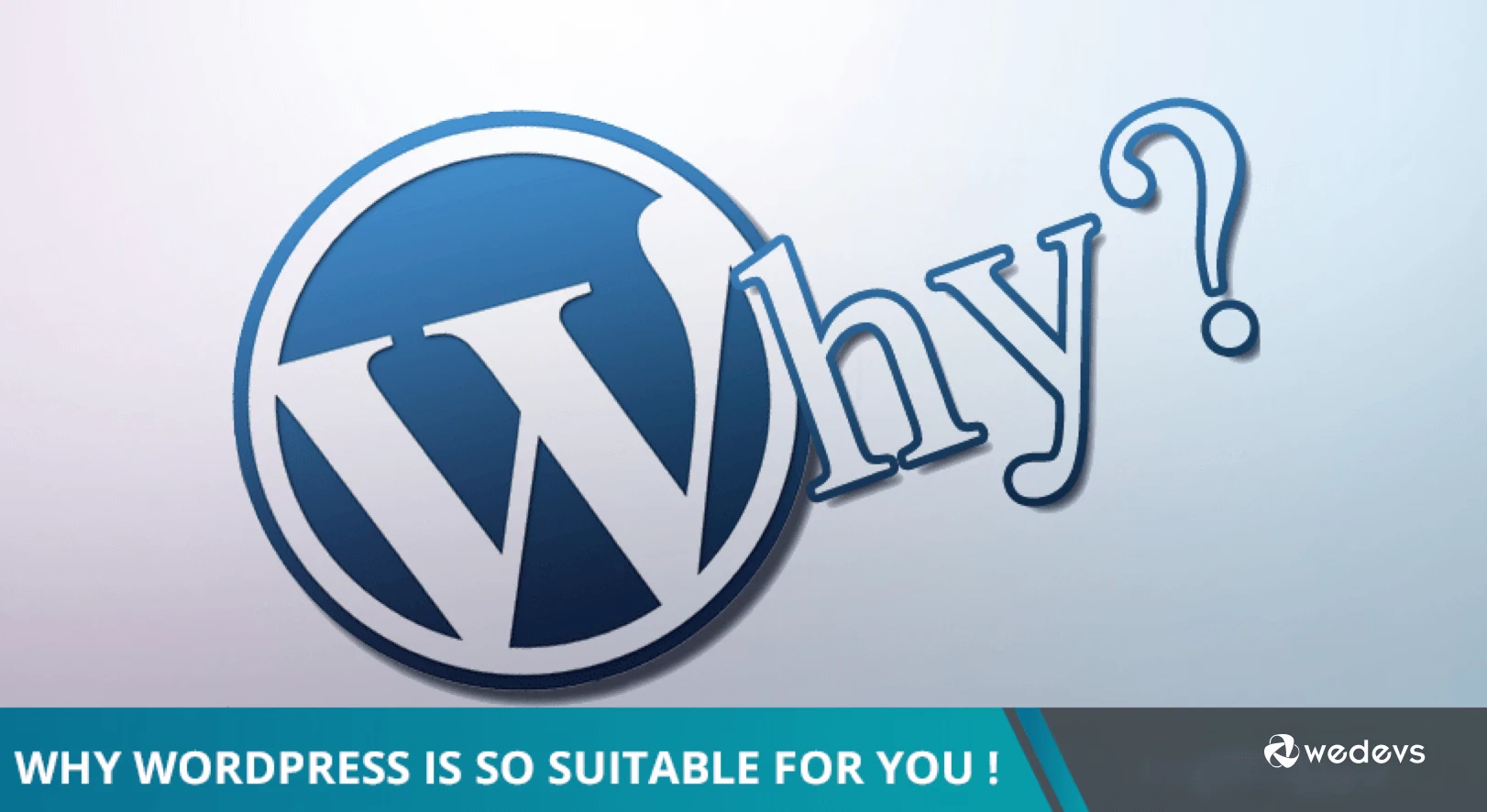 Why WordPress Is So Suitable For You!
WordPress! WordPress!
This Content Management System is taking the web like a storm. From building a sports site to newspapers, blogs, and marketplaces anything can now be built with WordPress in any language.
The recent Alexa web survey has shown some surprising facts. Only in a matter of years, the total number of sites running on WordPress has jumped from 20% to 43%. Followed by other CMSs with a huge difference. Whereas other open-source CMS platforms Joomla and Magento total about 6-7% together.
The reason why WordPress is becoming a dependable solution for so many companies or individuals? It goes beyond just being a mere CMS it can also handle full-fledged eCommerce, management, news portals, databases – anything that you can imagine.
What does this mean for you?
As you might already know that WordPress is absolutely free and open source, and intuitively user-friendly.
So, it does not matter if you are a newbie or a pro developer, it opens up to you an infinite platform to work on. It works fantastic as a CMS out of the box.
There are many free and paid solutions out there now utilizing this vast opportunity with web applications which they call "plugins" that enable you to do specifically versatile tasks.
WordPress is making people and businesses around you go further and faster. With each release and hundreds of tutorials, this platform is getting easier, more accessible, and capable of doing more.
If you are thinking online, like connecting with your workplace or doing business by selling products, paying people to work on your site, or even just managing a popular content hub, WordPress has the solution for everything. Why should you stay behind when you can do so much from the comfort of a platform?
There are several very common and successful ways you can use WordPress, and here are some of them.
Using WordPress for eCommerce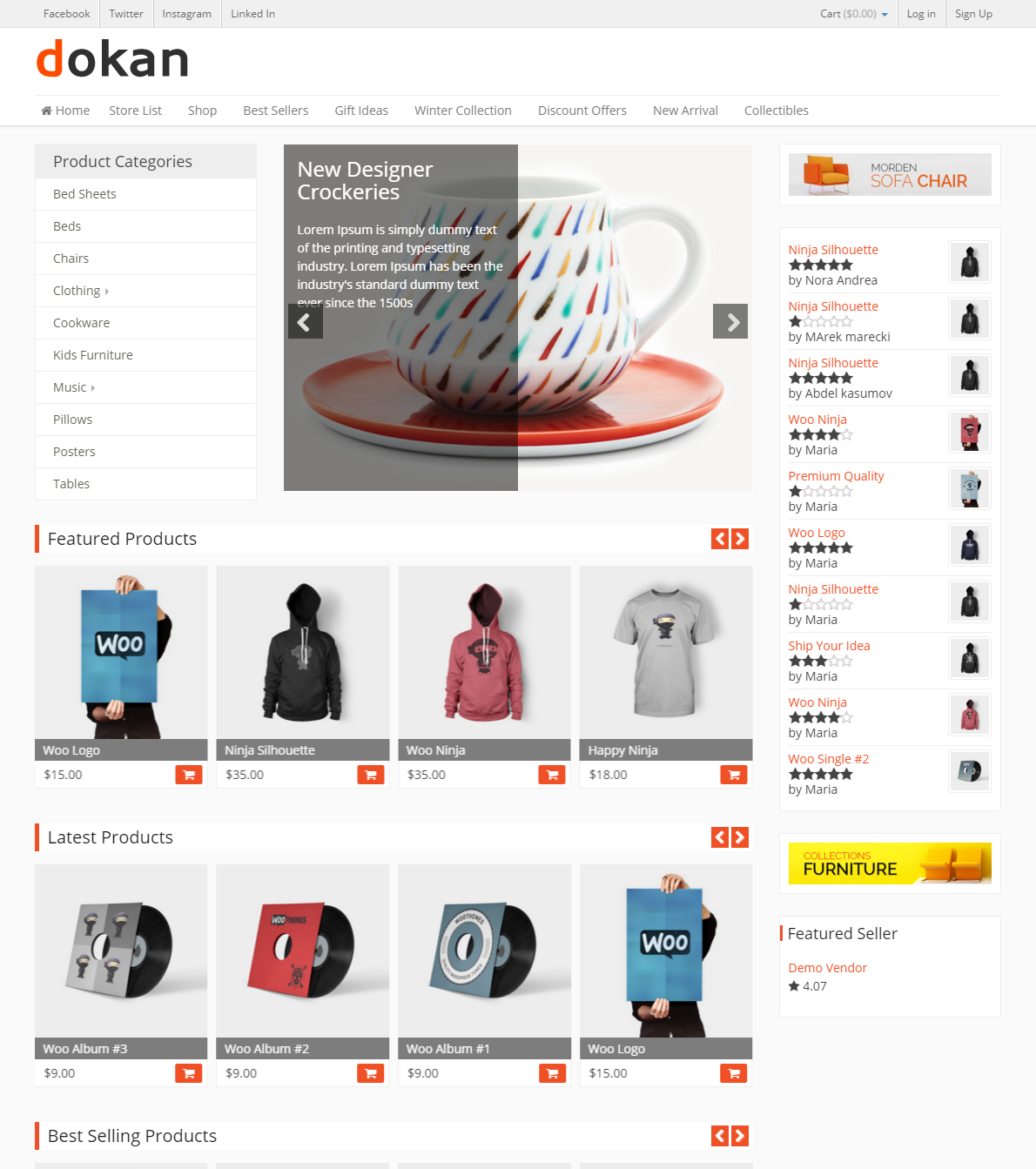 There are several solutions for WordPress which allow people to sign up as a vendor and crate an online store on their market. Companies like WooCommerce, Magento, Shopify, Etsy are doing a great job of empowering the web with marketplaces. Though there are many ecommerce sites out there, only a few will allow you to create a marketplace of your own. Dokan, WooCommerce and WC Vendors have developed their plugins for WordPress to do the job. But the vantage point here is interface, which they lack greatly.
Dokan is a Multivendor marketplace plugin that has a frontend interface all the way. Dokan
Enables market owners to earn through commission and have infinite sellers through subscription packages
Is compatible with all WooCommerce plugins and since it is open source it can be very easily customized to the user's needs
Has a wide range of paid add-ons for feature extension of the main plugin, which makes Dokan the most versatile and user-friendly plugin on the market
WooCommerce is also implementing command-line integration soon, so working with this plugin is going to get much more interesting.
Using WordPress for Project Management
Many people now use WordPress for managing their companies, schedules or projects. The benefit of doing so is that all of your information stays with you, you can customize it the way you want and you can easily collaborate it with anyone with privacy from anyone. Several online solutions like Trello, Basecamp or Toggl allows you to manage projects, but they do not give you all the tools to do it, plus, you have to upload all the data on their sites which is a major security and privacy concern.
WP Project Manager is a frontend-based complete solution for managing projects, and tasks and collaborating them with other users with complete privacy and control. Project Manager has time tracking, payment gateways like Paypal, Google like calendar, Gantt like charts, Toggl like cards, and built-in file sharing. This plugin combines what all other solutions lack and puts them in a single package. Your data stay with you and you get to determine the privacy of your projects as a bonus.
Using WordPress as a Content Platform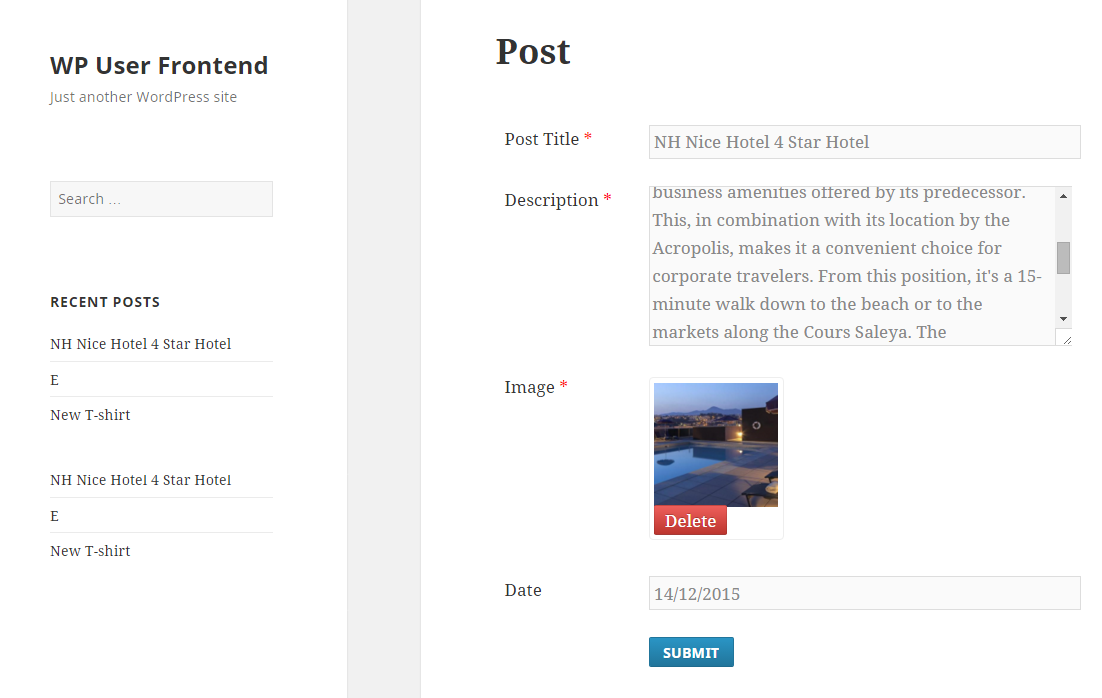 As a CMS platform, it is expected to manage content better. Many news portals, sports sites, and even databases are built using plugins. The main trick to making WordPress suitable for your content-based site is the interface. You see, by default, WordPress takes you behind the curtain, to the backstage. Though this might sound interesting, it is not a good thing when you have hundreds of people to take in. For this, you need some kind of stage from where they can do what they need to do without going inside. That is where the front-end solutions come in.
WP User Frontend is a plugin that gives you the tool to create a user-friendly interface to use any feature from any plugin and lets the backend of your site safe.
You can create any sort of custom post type and forms for your needs and allow users to submit content through them with WP User Frontend.
Ask Us!
You can do anything, anything with WordPress. If have an idea of doing something on this platform, or you are stuck somewhere, please ask us in the comments! We will give you free tips individually.
All of the above plugins are developed by weDevs, who are dedicated to creating things that work. We love WordPress and want to do more with it.