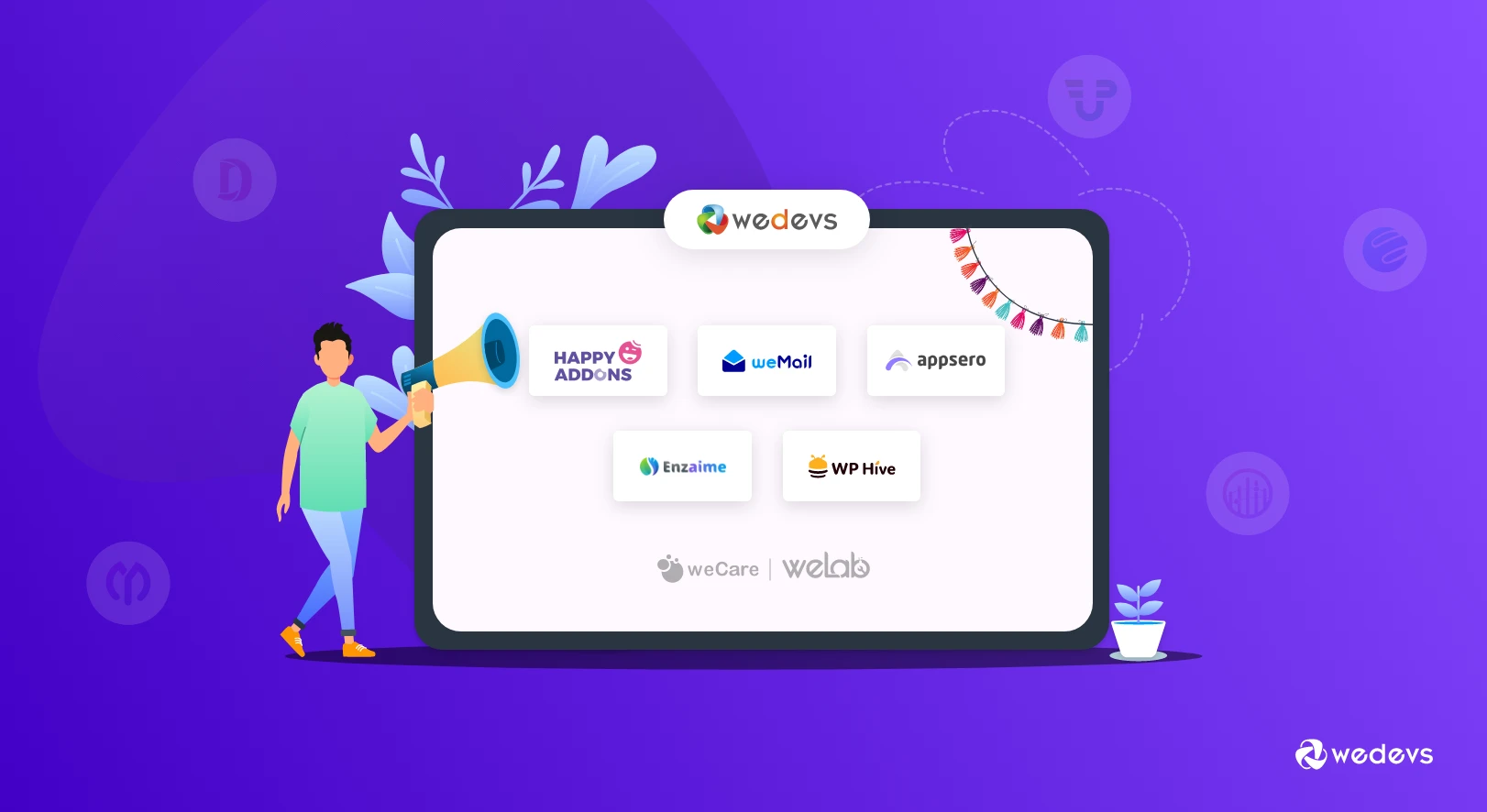 Look Back 2015 – Surprises for the New Years Eve
Goodbye 2015!
2015 has been an eventful year for us. We have grown from a humble company to a market trendsetter. With your support, we have tried to improve the quality of our products with our heart and soul. During this time our customer base has increased, we are close to reaching our compliance goals, our support system has improved, our office got larger for accommodating more people, we sponsored and attended a few community events and we actually have won some honor this year. As we look back into the year, we see that we have learnt from our mistakes and your advises. Your continuous support and patience has given us the scope to work towards improvement.
2016, another year is knocking at our door and we have planned some exciting stuff to give you back. In this article, I am summing up the major things which we had this year and a sneak peek into what you can expect the coming year.
Our New Site
We have also designed and migrated to our new site (the site you are currently on now) in May.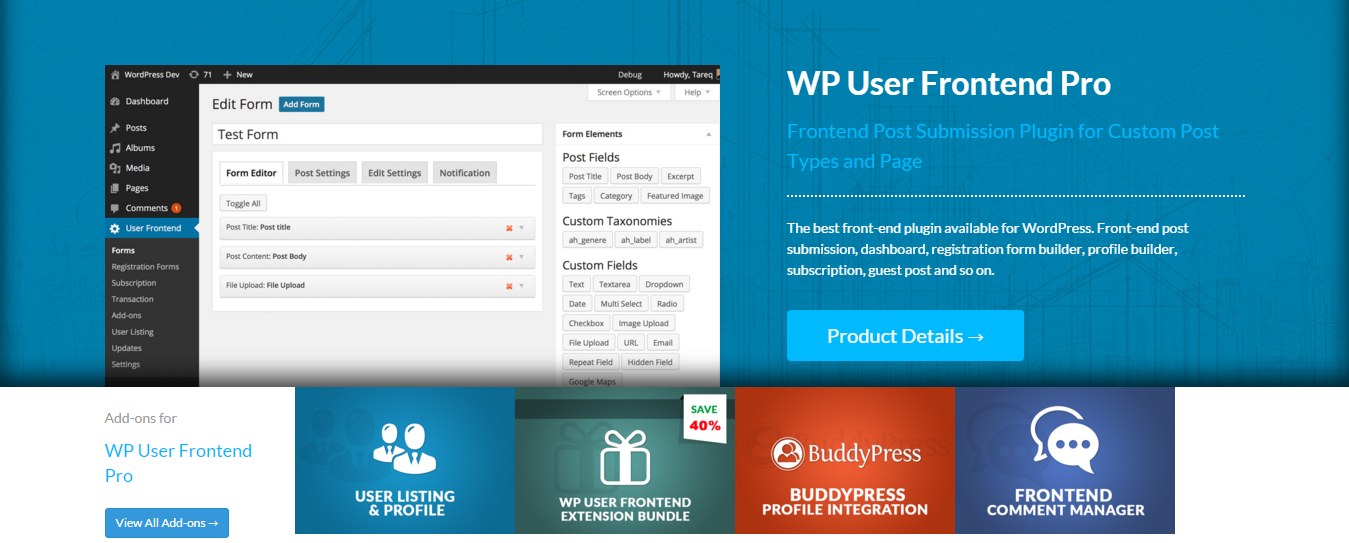 Upcoming Products and Projects
Besides the improvements we have made to our plugins, we have been working on some new and demanded add-ons in the backstage.
Plugin: WP-ERP
This is our biggest project for the year. Development stage is already at its completion and we have formed a dedicated and fresh team to streamline its structure and UI/UX. This WordPress plugin can be used for managing any company, from a small startup to international enterprises. We will leak more details soon. We are very excited about it and we do not want to spoil the fun too early.
Add-on: Dokan Refund
A dedicated add-on to go with Dokan Multivendor Market which will enable vendors to refund their sellers if the terms are met.
Add-on: Dokan Radius Search
An add-on for Dokan Multivendor Market with which will enable customers to search for products or vendors depending on the customer's current location. It utilizes Google Map's location data and displays results according to distances near to far with the given range of radius.
Add-on: Dokan Bookings
This add-on for Dokan will allow customers to book large shipments of products or pre-order products which will soon be available. Suppose a new iPhone is coming out next week and you want your customers to buy them already, then Dokan Bookings will be an excellent choice for you.
Add-on: Dokan Customer Subscription
Like the vendors, the customers will also be able to buy subscription packs. These packs will enable the sellers to get special discounts all across the market and many extra benefits like faster shipment, priority store support etc. Think of something like an Amazon Prime membership.
New UI: WP-Project Manager
We are totally redesigning our project manager plugin from bottom to top. Expect to see the new Project Manager by the first quarter of 2016. We received several suggestions from our users that the current UI is not very helping and too simple. We too felt that we could do so much better with this application. So we brainstormed, researched on the most popular project management plugins and ERP solutions on the market and designed a new – fresh looking interface. You will get previews soon!
Revenue
We have released our revenue statement for up to June 2015 during the mid year. Since now it is December, so actually I will have to wait another 6 months to get the complete numbers. But from my experience I can tell you that the net sales have increased and our expenses also have increased. We have increased our team members and provided better tools to them. I am not the accounts guy, but I know for least that we have invested quite some for product improvement and research.
So, I am sticking the June report here. Well, this is the benefit of WP 4.4, I can now embed WP posts.
Achievements
This is the happy part. We have won several awards this year. The most prominent of them was the BASIS Outsourcing Award in Startup category at November 2 . BASIS is the is the national trade body for Software & IT Enabled Service industry of Bangladesh. Then we were awarded again in startup category this December from Daffodil International Academy (DIA), a pioneering institute of education.
Giving back to the Community
At weDevs we believe in community work. We specialize in WordPress and WP itself thrives though its living community of users and developers. Embracing that philosophy, we regularly participate in meetups, wordcamps and become partners at different workshops.

We have sponsored total 2 (two) Wordcamps this year! WordCamp Pune and WordCamp US have been a terrific event for us. Our founders Tareq, Nizam and visionary M Asif Rahman attended these events and gathered / shared valuable knowledge.
We have also attended WordPressian Meetups at Dhaka. We always encourage our staff to participate and contribute to public events related to entrepreneurship, WordPress,
Faster and Better Support
We have updated our support system from forum to a ticketing system and live chat last October. All the best ranked supports like Yoast and WooCommerce have moved away from forum, realizing the effective from them first hand, we too decided to use a faster and smarter supporting system.
The benefits out our new support system is individual support. When you open a support ticket or a new chat, we directly get your products and other information including support history, this enables us to provide personalized support much faster and better.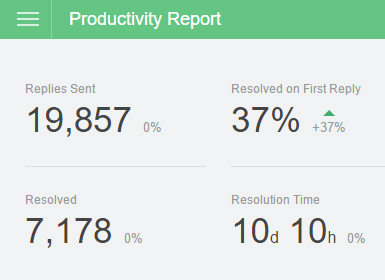 In other news, these figures are great!

Lastly, we would love to wish you…