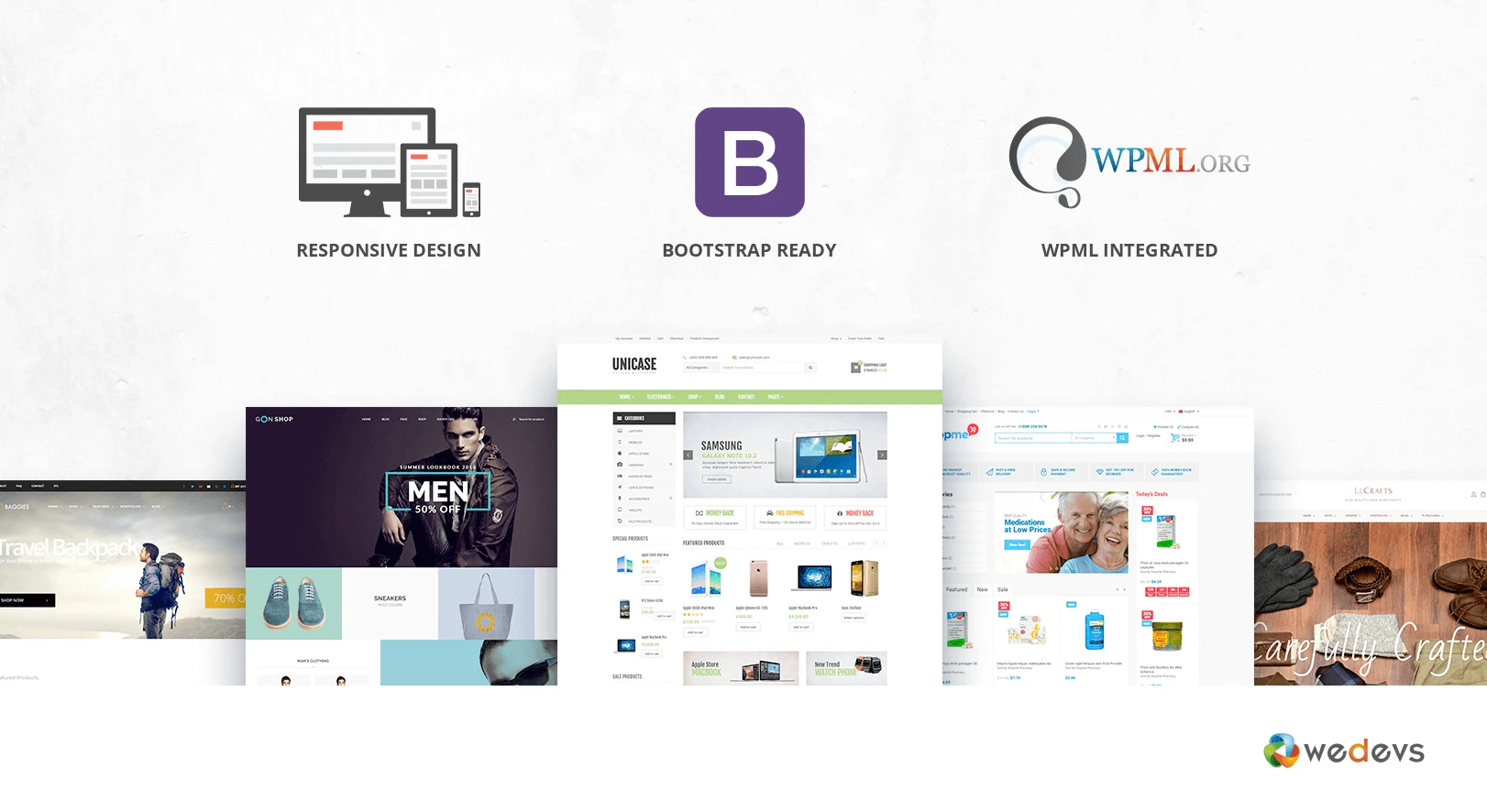 15+ Fully Compatible Themes for Dokan Multivendor at ThemeForest
ThemeForest has added a tag "Dokan" just for us, but that's already a piece of old news. What is exciting is that from 5 themes several months ago, now they are listing 15+ themes with the Dokan tag. Now that's a jump we are talking about.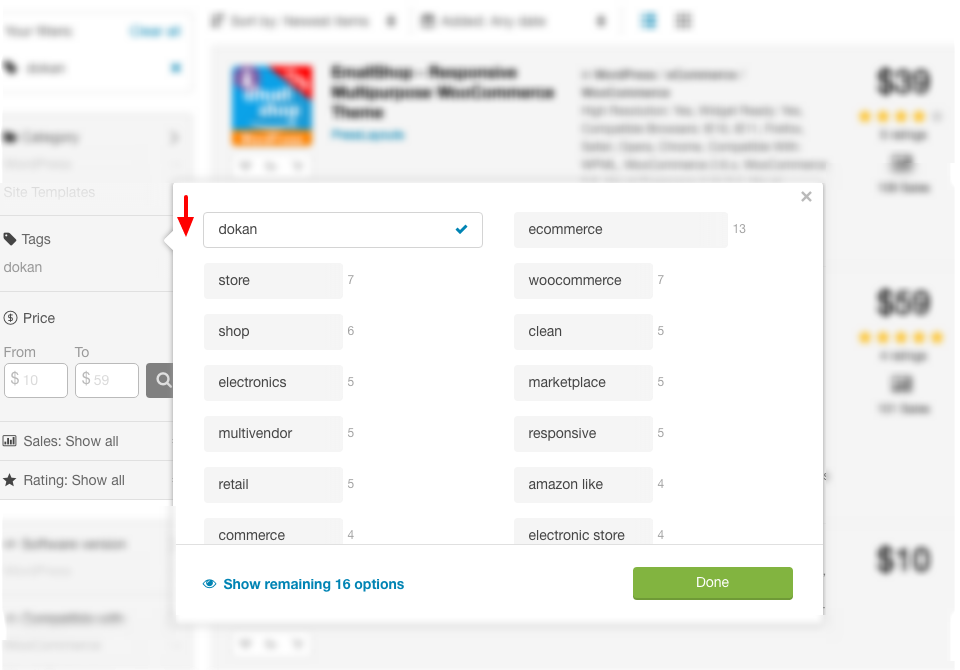 These themes are fully compatible with Dokan Multivendor. Some of them are even Bootstrap supported, look out, especially for those ones.
Why is </bootstrap> important?
Dokan is designed natively on Bootstrap. So if you are using a theme, like Dokan, which is bootstrap compatible, you will have full freedom to customize. Also, it is more likely that these themes will not conflict in style when you apply them even without customization. You can fully customize other themes too, but that will just take a little more effort.
WPML Support
Dokan is now WPML ready and the extension will be rolled out next week (Jan 2017). So, this is the best time to pick up a WPML-supported theme for your marketplace!
To save you time, we are posting screenshots of the themes directly in this post
Or, You can check all the themes by clicking here!
This responsive theme is suitable for electronics, organic, fashion and, multivendor stores. It has a great design and 9 different homepages. Slider Revolution is also integrated into this theme so you can edit the banner according to your requirements. Besides that, it is completely Elementor friendly and it's a great thing for non-developers.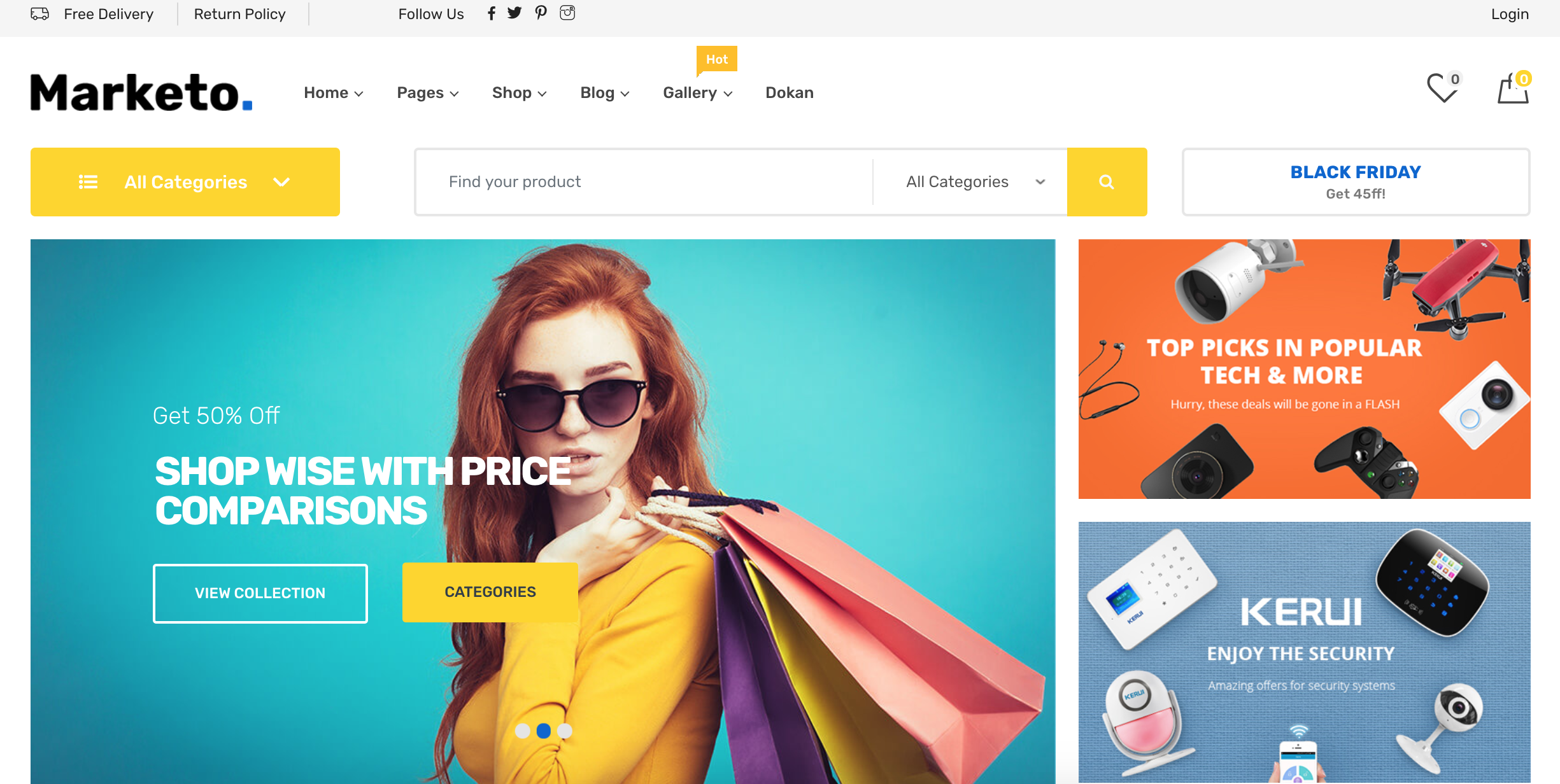 This theme has a revolution slider and visual composer built in! It is also responsive and comes in 5 different header styles.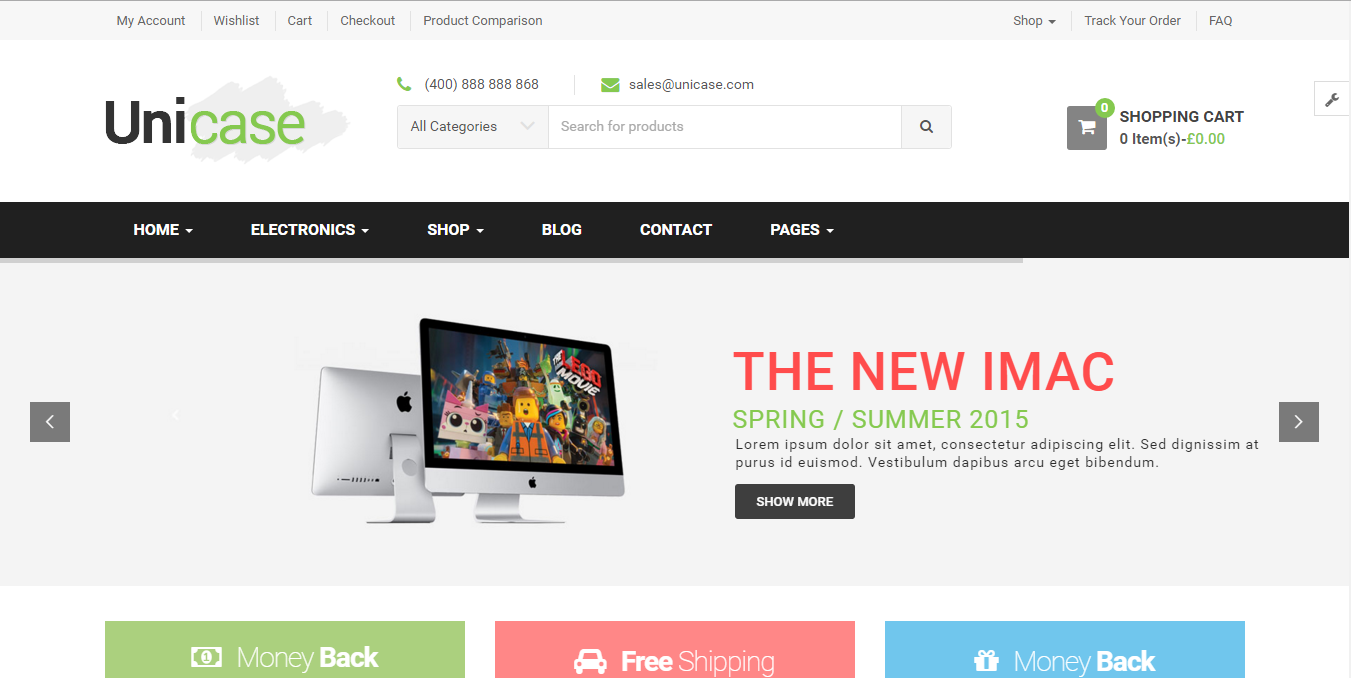 This theme is also responsive and has everything, but probably not a visual composer. They said about a page builder though. I saw some high ratings for their 6 months of free support.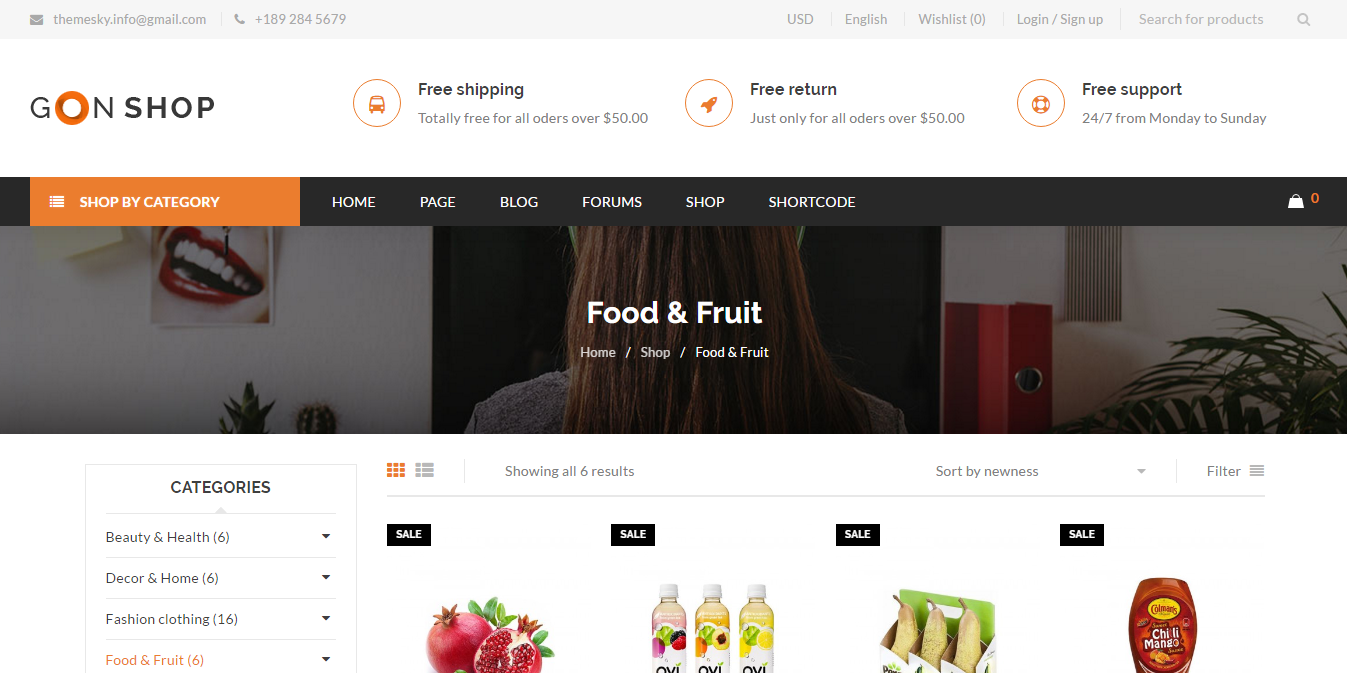 This theme has a lot of settings and 6 different layout styles – slider and composer included. But I felt this theme is more chaotic out of the box than the others.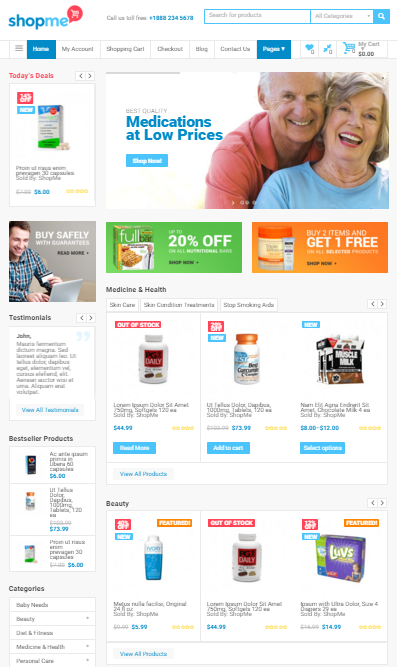 If you want to sell bags, then this theme is super-cool. You can sell other things too! It has a very unique tile-like design.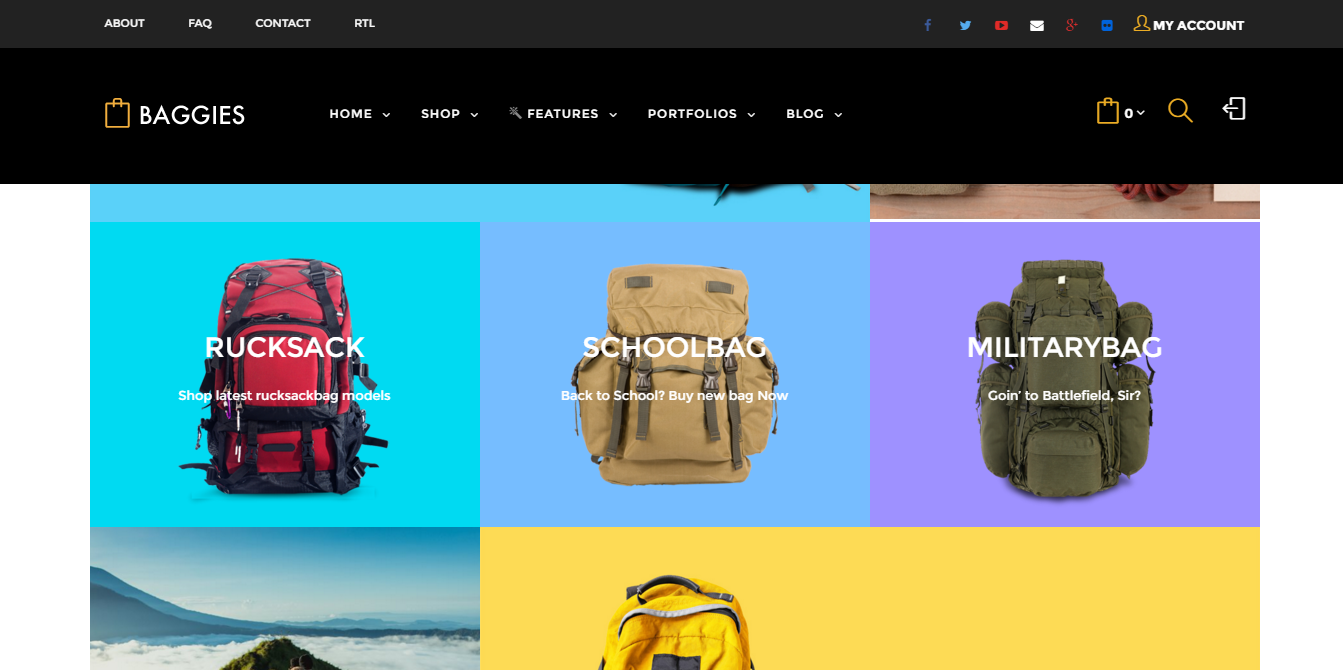 This is a beautifully tailored theme for selling clothing and fashionable stuff.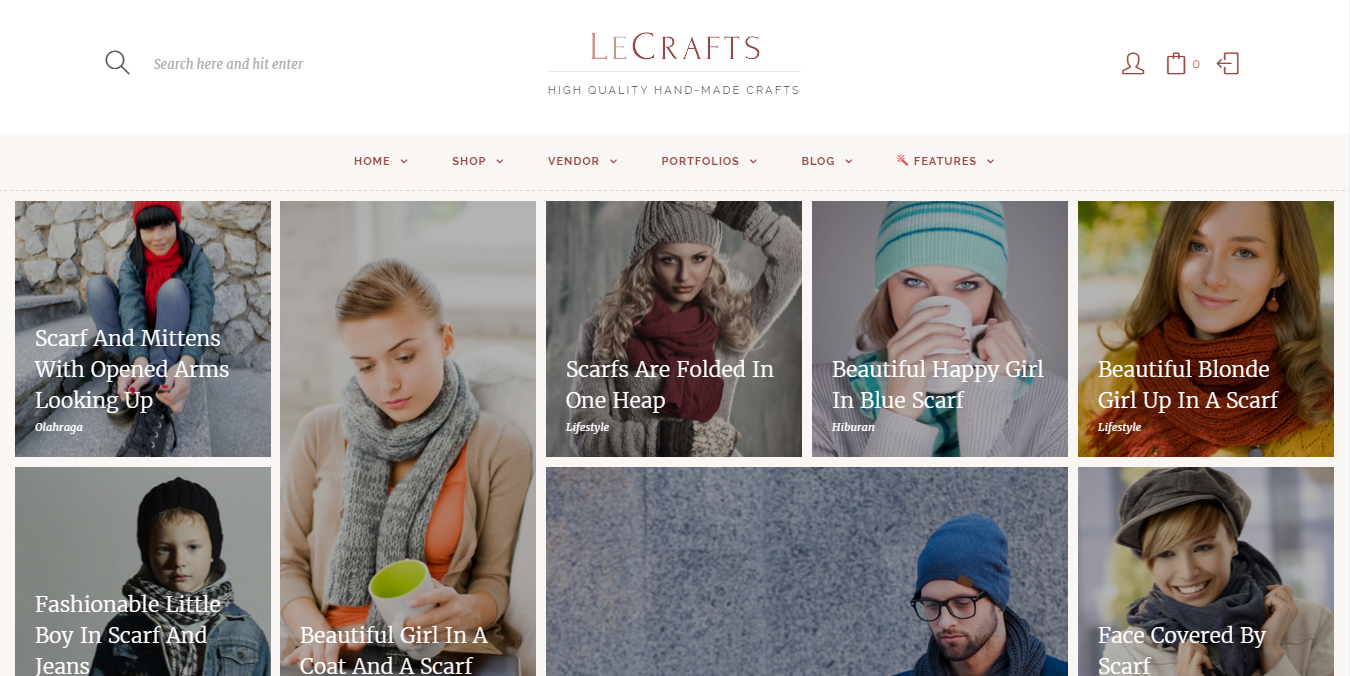 A heavy-duty theme for an active business. Comes in several templates for several business profiles.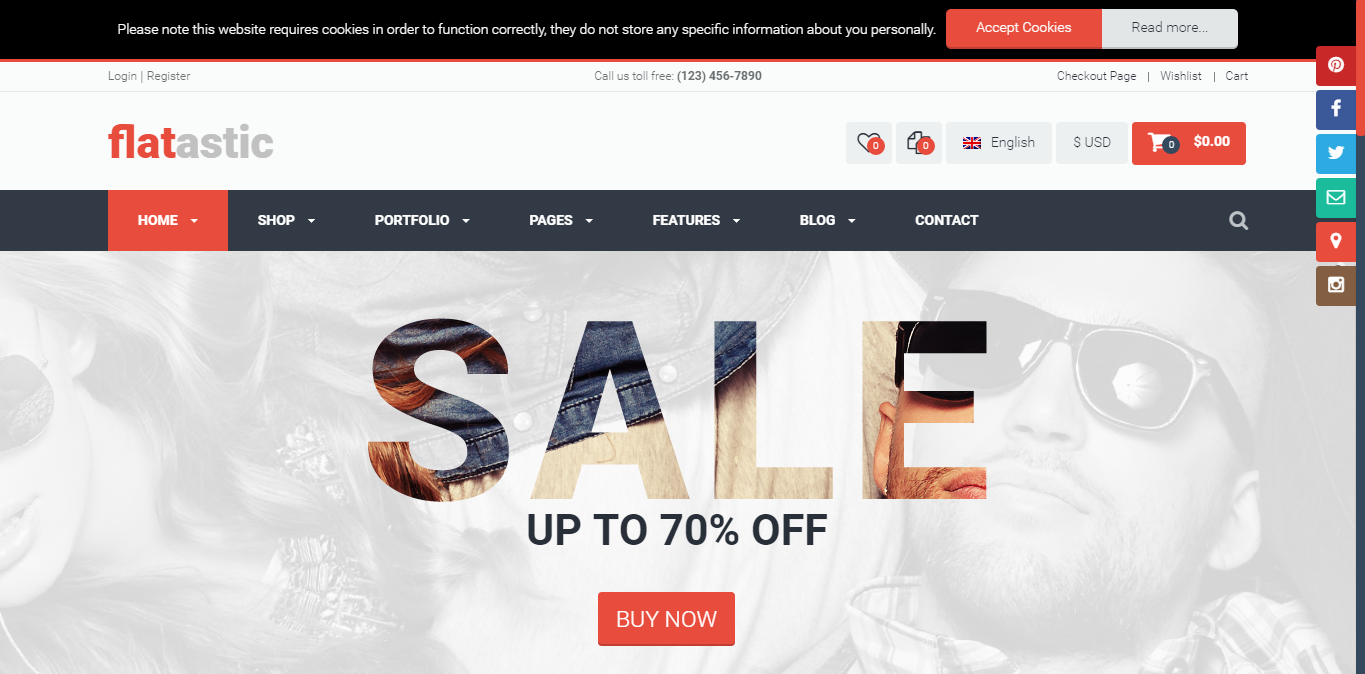 A really fast and minimal distraction theme suitable for selling electronics, computers etc. Comes in two header styles and 26 PSD templates. Composer, slider and live search included.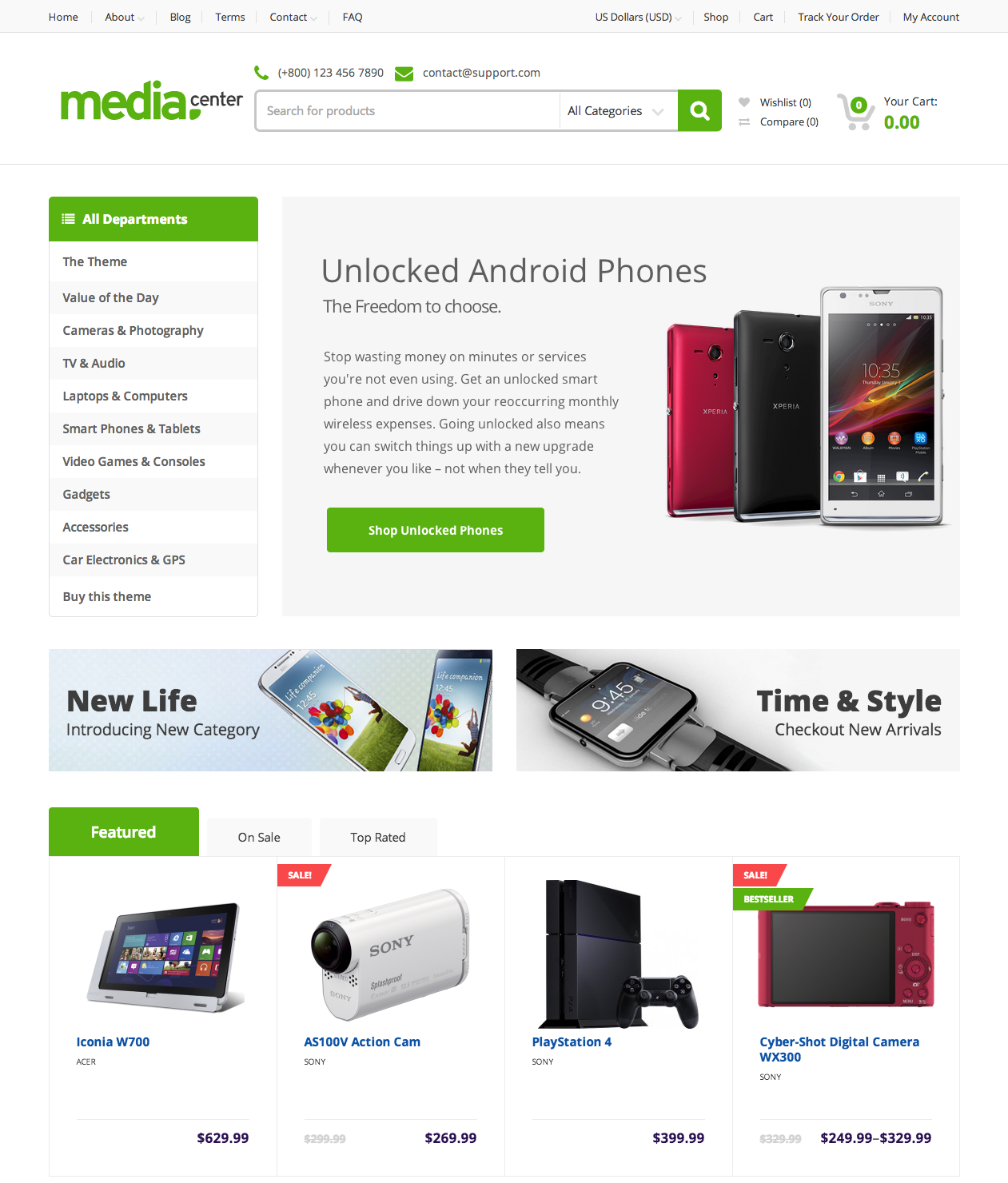 Marketica very strong theme and is one of the oldest compatible ones. Has support for everything including translations and child themes.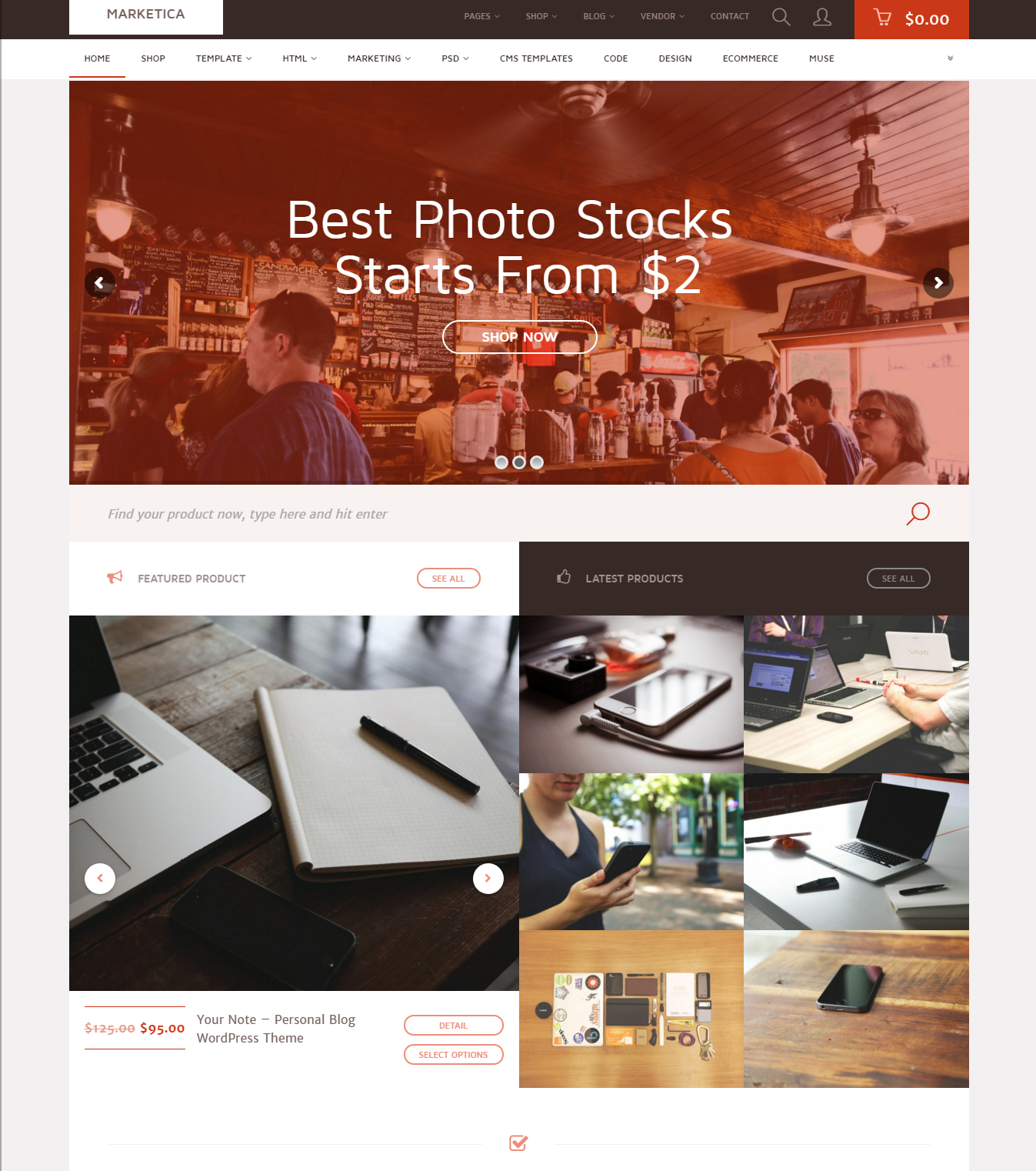 10. EmallShop
This is absolutely a new theme and already has quite some positive reviews. They are offering 6 months of free support. And EmallShop is damn cheap at only 39$!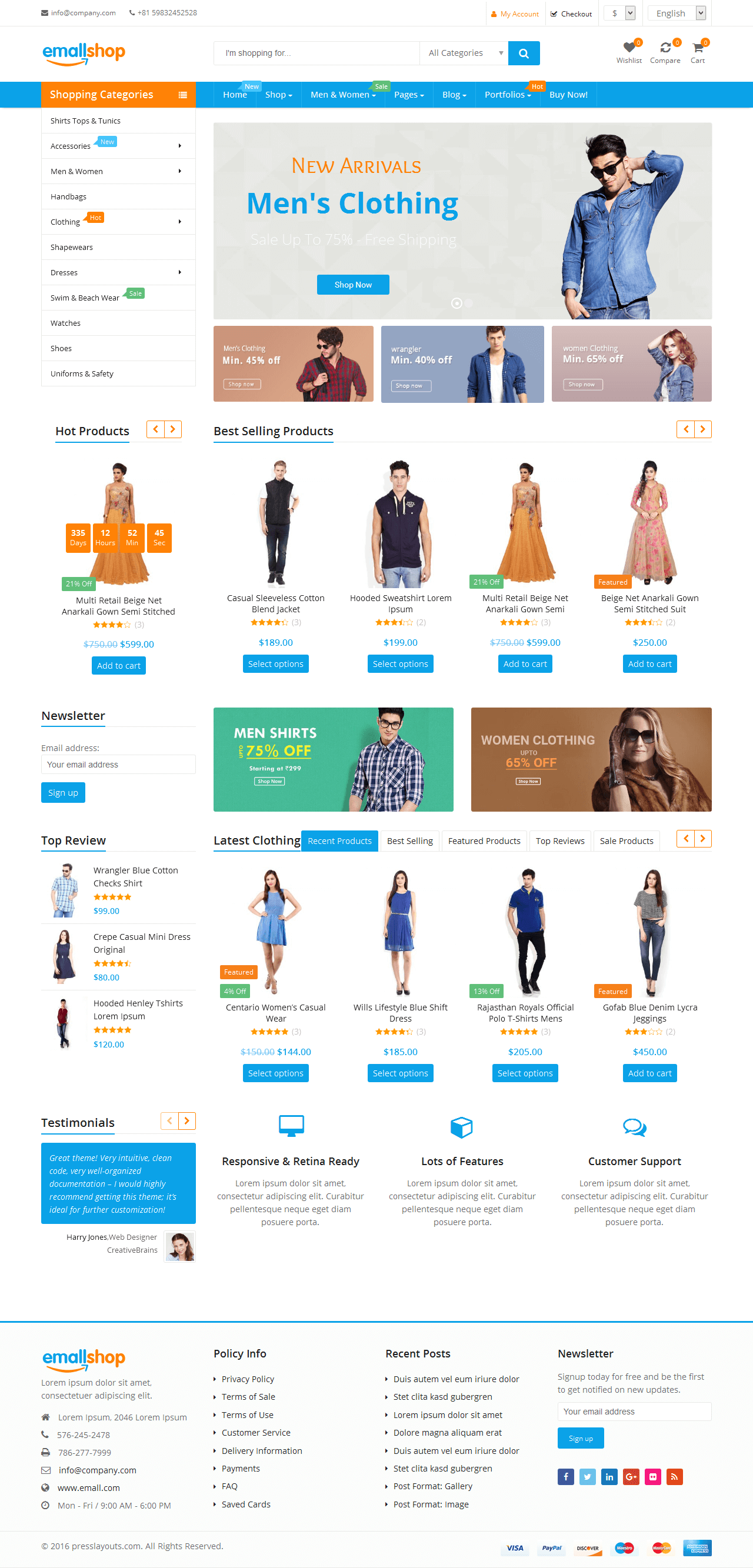 11. Sanzo
Developed by Skygroup, this is a WPML supported theme with 9 homepage layouts. Check it out!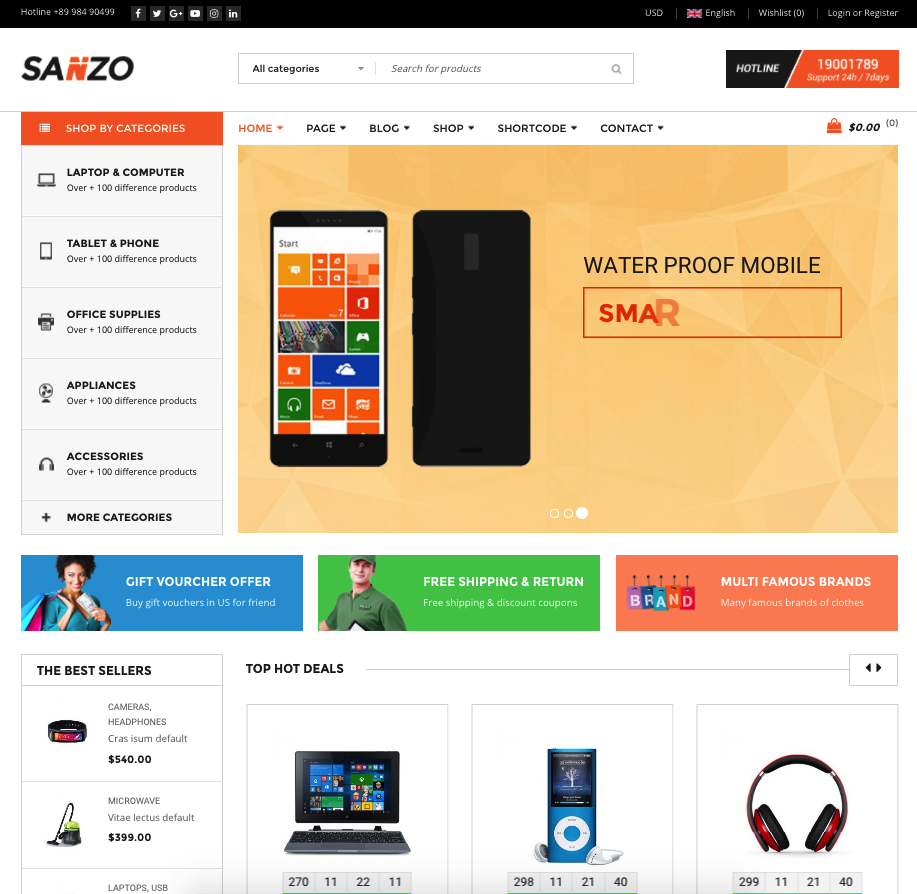 12. Electro – Electronics Store WooCommerce Theme
As its name suggests, this theme is excellent for selling electronics. This has 10+ templates inside.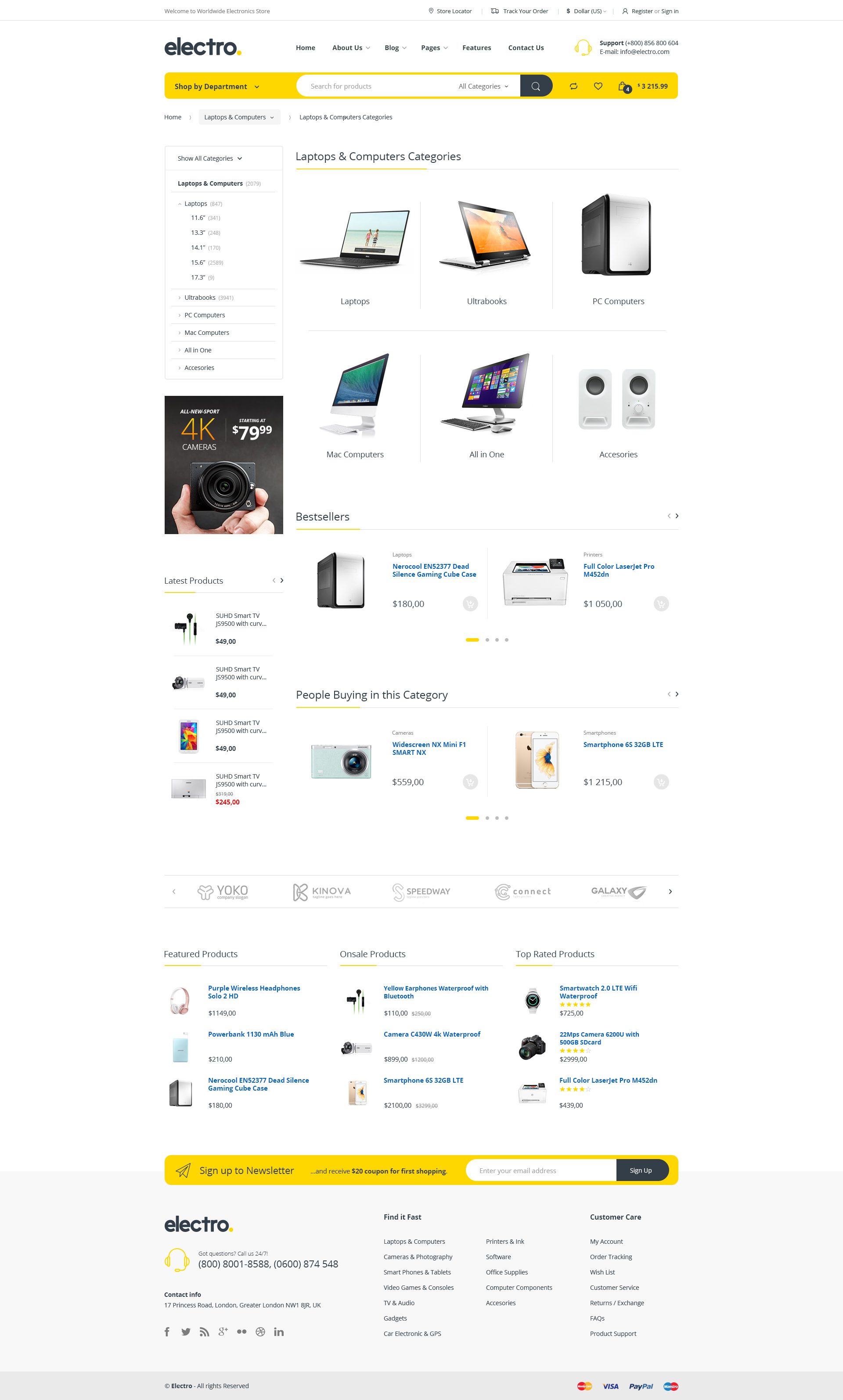 13. Shopier
This theme has 15+ templates! Now that's something to check out. The features I liked about this theme is that it has drag and drop add to cart, multiple header and footer styles.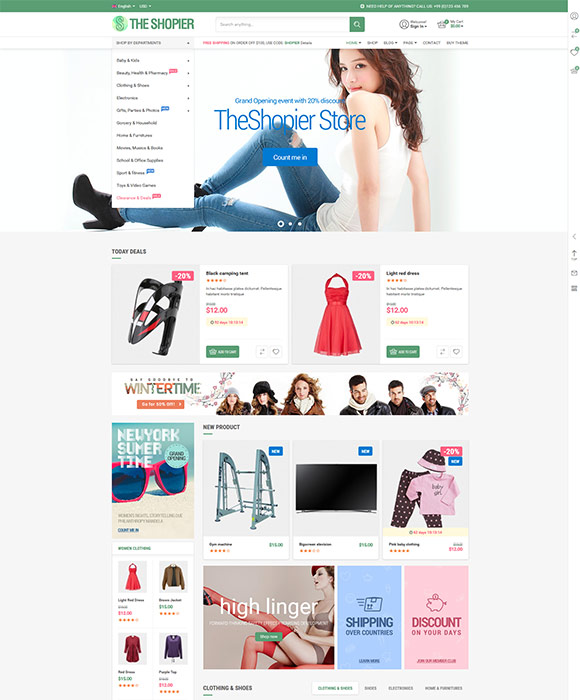 14. Ekora
This is a neat flat style theme with a lot of white space. I love it! Also, this is WPML supported.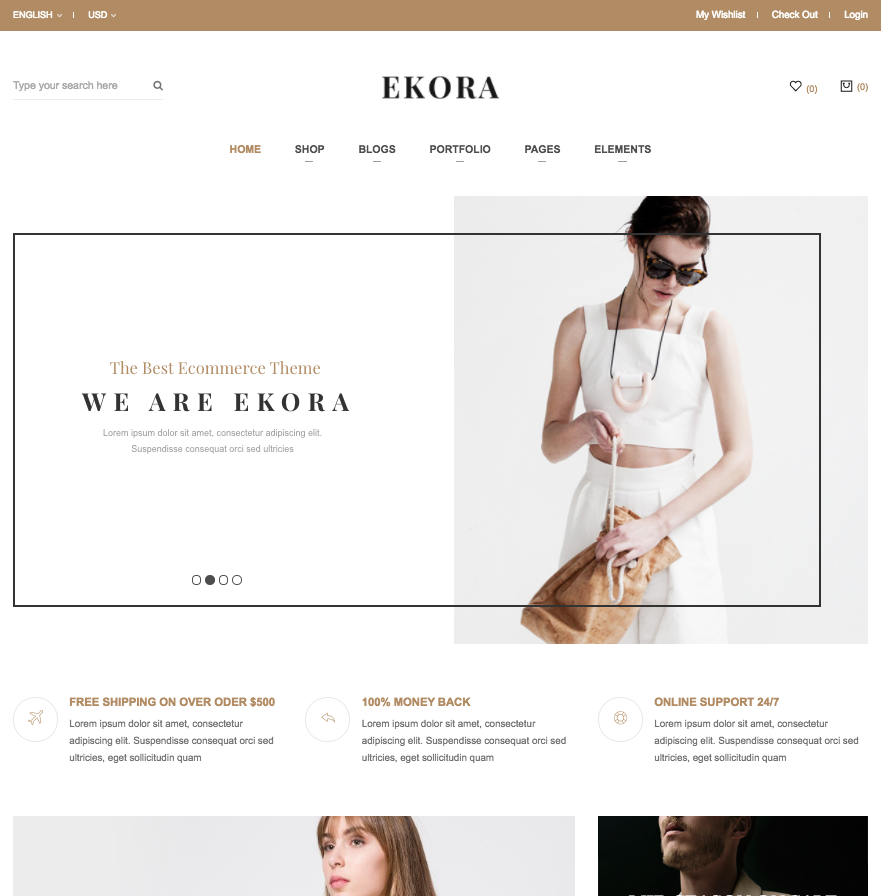 15. Woosome
Can we call Woosome awesome? Yes we can! But it still needs some work on it. But it is very cheap!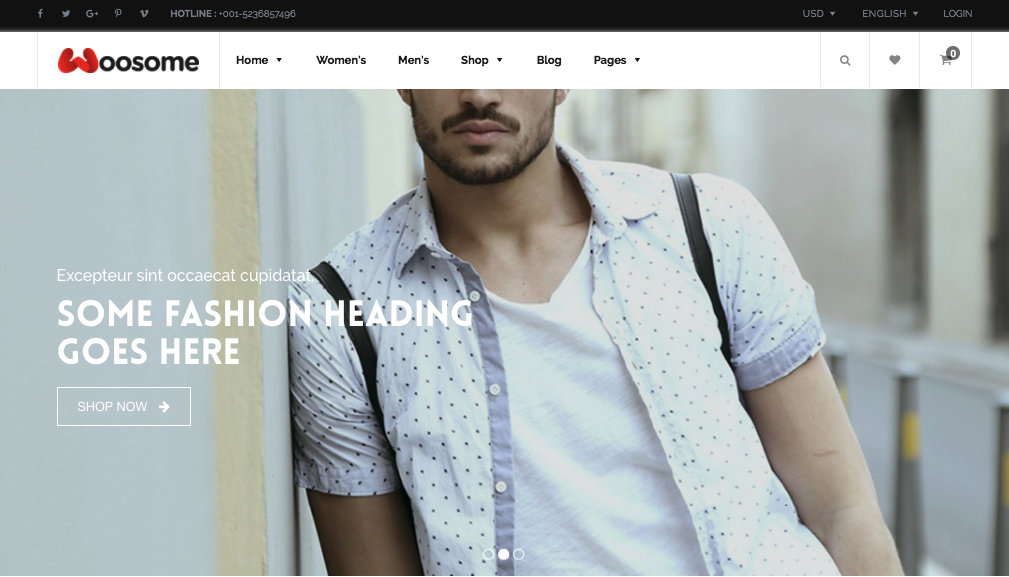 16. eLab
This WordPress theme has been created by Stylemix Themes, who is The Power Elite Authors at Envato. They understand the eCommerce industry in-depth and breadth.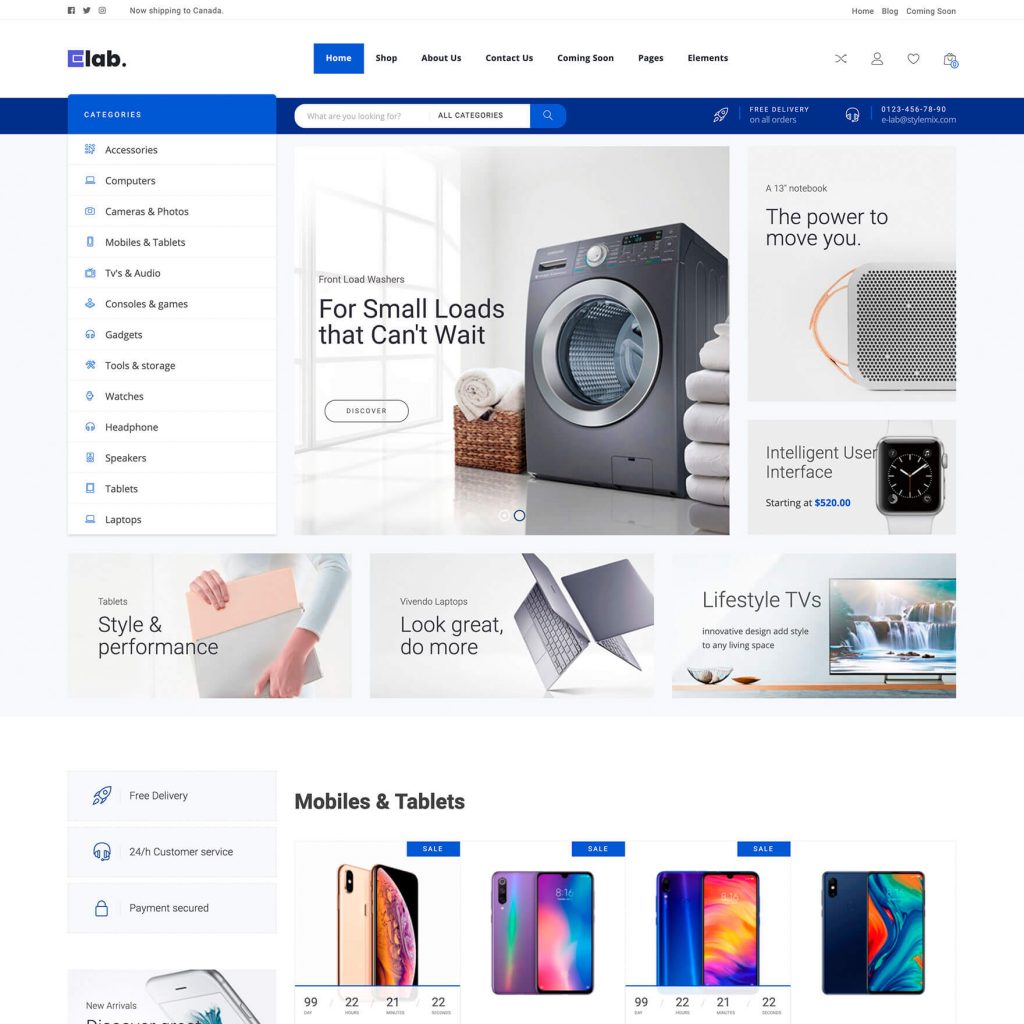 While constructing the template, the developers have taken into consideration every feature and function that the multi-vendor owner, vendors, and potential customers need. Further, eLab has an outstanding design, it is authentic, the colors are not annoying and instead, they get the attention of the customers.
You might face a number of similar WordPress themes on the market, but those themes will not give you as much satisfaction as eLab.
Thank you! Add more Themes and Mail us!
A big thanks to the designers who have worked hard, invested precious time, and created these themes with great creativity. We are very encouraging towards theme developers because we regularly refer them to our customers and always look for more themes. Often we take feedback about themes from customers.
Also, when you add a theme, you can directly mail us, and we will add your theme to this blog.
If you want to develop themes for Dokan and need any technical query designing or have questions, feel free to knock us at support@wedevs.com