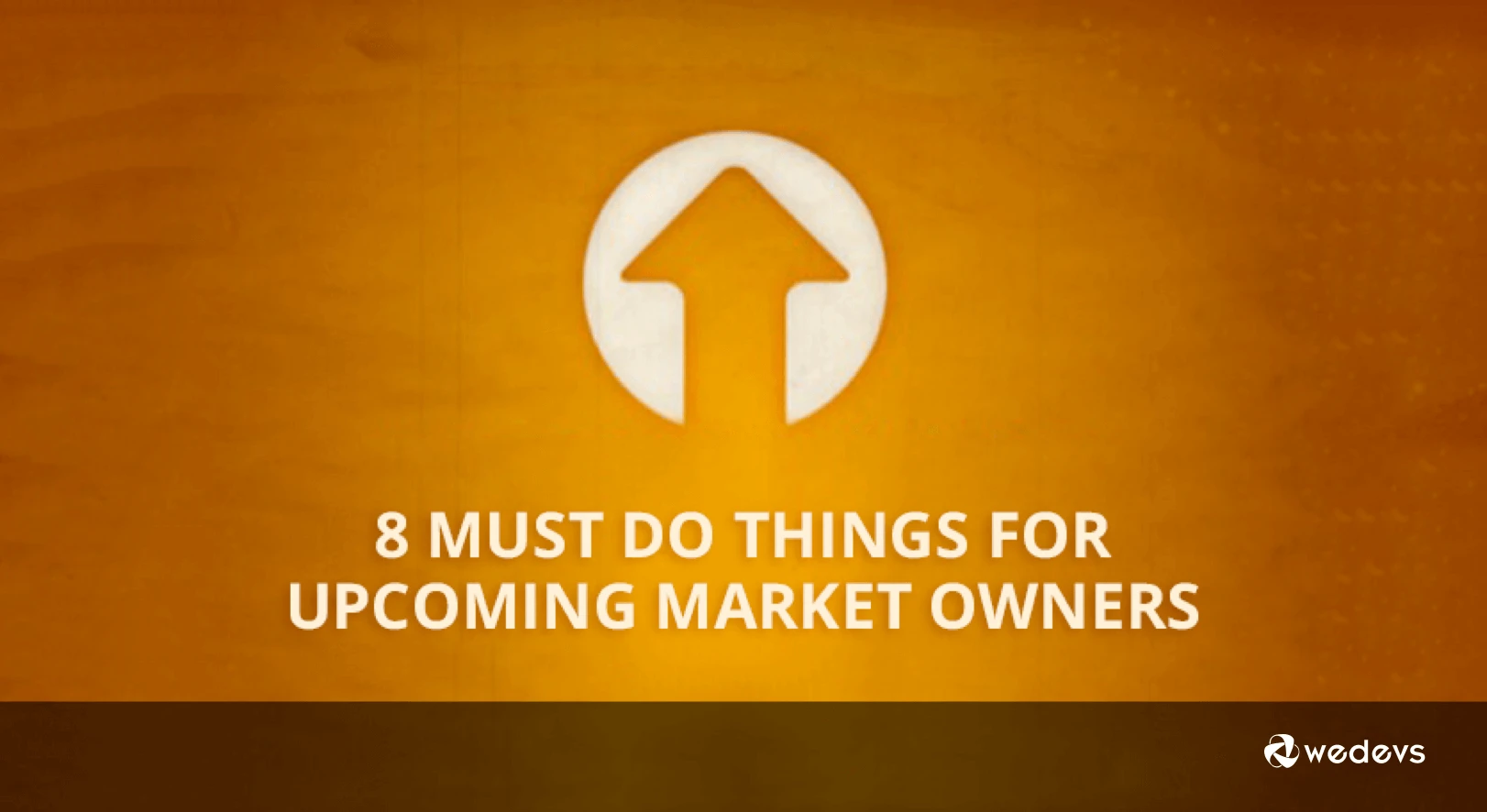 Must do Tips for New Market Owners
If you are considering to open a marketplace yourself with Dokan Multi vendor, planning ahead can solve most of your troubles. Dokan is a state of the art WordPress plugin capable of powering large businesses. But who knows, your future market may be bottle necking just because you didn't plan properly. So, we need to think first, act later.
A good way to start is to map out your vendors. With that, you know where they are from and what they are mostly planning to sell. This will give you an idea what sort of payment gateways will suit your market and also the shipping options favorable for vendors-customers. In Some countries, transactions might get very heavy during a season.
We have narrowed down some quick tips for you!
Things to Consider
For starters, let's make a little list of it:
1. Features
When you create a business, you will definitely need all the necessary tools which will allow you to complete the tasks smoothly. You should also consider if the solution is specialized for those tasks or if they can be extended in some way. Dokan is extremely rich in core features and also versatile with add-ons.
2. Target customers
A lot of thing s will depend on who your target customers are, for example the site design, payment gateways, the products and the type of vendors you need all should be aligned with this target. Dokan let's you satisfy various kinds of customers with a wide range of shipping, payment options and store support.
3. Viable Vendors
So, since you know now who your customers might be, now can decide what your market will sell mostly. For that you should try to enlist vendors who fit into your plan. But not only that, also keep some other vendors to add some variety to your market. Create unlimited subscription plans for your vendors according to their need with Dokan.
4. Shipping methods and Taxes
State, country or international – depending on your country and customer's location. You should opt for the most cost effective and safest way you can find. Dokan has a complete shipping solution of its own and partially dependent on WooCommerce for their excellence in handling international taxes.
5. Payment Gateways
You will have to lookout for currency support, adaptive payments. escrow features, conversion rate etc. Some gateways are better for bigger markets, some are better for overseas payment. Dokan by default support the most famous Paypal, Stripe and the regular banking methods.
6. Market Terms and Conditions
You should set out at least a set of common rules and terms for your vendors so that the integrity of your market stays intact. Also, do check if your country law requires you to add some additional term to your market. Dokan supports terms and conditions for vendors before they sign up. This plugin also allows vendors to make their own terms for their stores.
7. Design
Your market should have a smart design. Its better if it is themed to your products. The design should also be intuitive so that the customer do not get confused. You shouldn't also overdo the design. Keep it simple, smart and professional. Dokan comes with a bundled free theme which is awesome.
8. Commission rate
Commission rates should be decided later. This is the thing that will get your most revenues. So choose this wisely. Markets like Dokan allow admins to create packages with different rates. You might want to check them out. You can also set different commission rates for vendors with Dokan.
Test Drive
Nothing can beat at preparing yourself other than using the platform itself. So, use our Demo before you open a market, it will give you a head start. We also have a free lite version of Dokan which you can also use.
Or get the best thing for your market Get Dokan Plugin