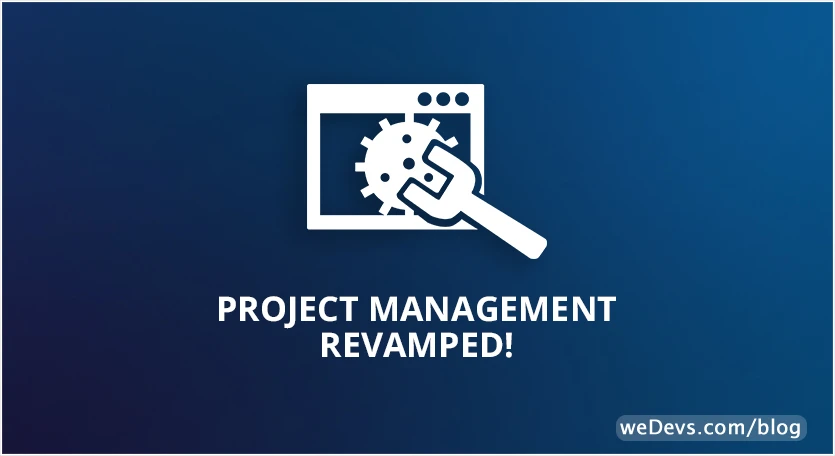 Project management revamped!
We are releasing soon!
It is time to deliver! We have redesigned the Project Manager plugin after months of research and frontend designing following your feedback, we hope that we have improved this to something that will really impress you.
We have followed several popular project management services like Trello, Skrill, Basecamp, Google and tried to bring the best design traits from everyone. It's like a natural evolution. We were also designing an enterprise solution of our own, so many of it's inspirations have made into this plugin as well.
Preview
Under the skin, our good old project manager is the same but with improved performance. So, you know you can depend on it like ever before. Here is a little tour below, but there are more exciting changes which we will incorporate in the release later this month. So stay tuned!
Meanwhile enjoy this! – All these screenshots are from our live site where we use our plugin to log our works.
Projects
Each project now has a status bar which shows its completion, plus the UI is greatly improved.
Project Details
Now if you click on a project, you can see it's details which includes the users, files, milestones, task lists and an overview tab was added.
Activities
This is another important aspect of projects which we redesigned to be easily observable for the user. As you can see, we separated the actions according to the calendar and increased line spacing for easier readability.
My Task
The my tasks page has received our greatest attention. From now on, you can check all your tasks (and also other's if you are a manager / admin) with the help of a new calendar feature to streamline your working timeline. This page is amazing!
To-do list
Now if you move to a To-do list and check the tasks, you will see changes here as well. One very useful change in this page is that we moved the hovering edit button, which was more of a nuisance to the right and made it visible all the time.
Calendar
The calendar is much like before but with more filtering options, here is a screenshot for a peek.
We will send you a newsletter when we push this update, if you are already using this plugin, you should get an update notification in your admin panel.