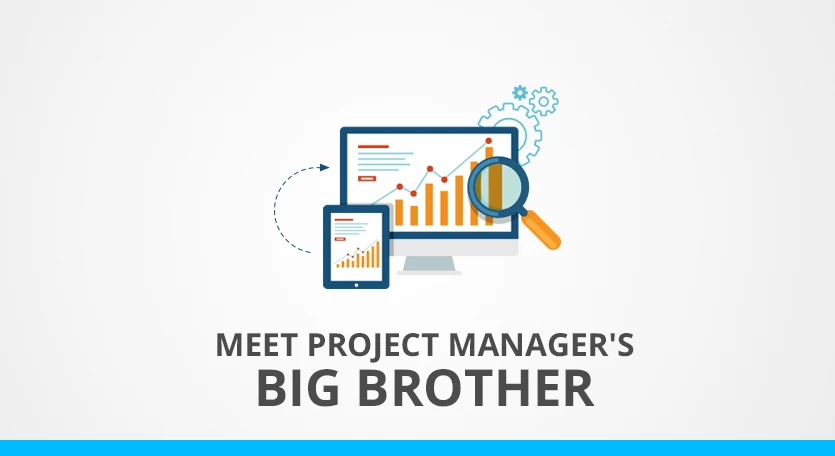 Meet Project Manager's Big Brother
We have recently launched a new FREE plugin called WP-ERP with enterprise level management solutions. We took the concept of our Project Manager plugin and made the vision bigger.
Link to the official site. A lot has been described, open this in a new tab so that you can check it later!
What's my interest here?
Your company might be growing, or because you are not allowing it to grow with proper tools, it has slowed down. Most companies go through a phase like this when they need to focus more on the way they manage their work other than firing staff or adjusting budget. This is where WP-ERP comes in.
It is a system designed to rectify the lack of efficiency you and your team has been suffering from.
You need at least something to keep yourself organized. If you already use our project management plugin or some other solution for that goal, it will be a great sin to miss out on an ERP system. And why not? Because this one is free and powerful.
Do much more
Project manager is integrateable as a module for the core ERP plugin, and the core plugin comes with HR and CR module free. So, if you already have the project manager installed and using for some time, you can just simply install the ERP plugin and start enjoying the benefits. No configuration needed.
The ERP tools are modular, so you can add more or turn off features as you like.
Features of this integration
The ERP plugin brings more convenience in to the project manager. It allows your team to directly deploy for a task. For example, you can directly assign multiple employees from a department or an entire department to a project.

Say, you have a team of programmers and some of them are teamed up for fixing bugs. If you have a problem that needs developer attention, you can assign the entire department, or when you need that special team, you can add that quickly.
You can also assign an employee from HR as a manager for each project or add a co-worker from project manager.
This is new: Checking employee assignments from profile
The ERP system has a very elaborate profile builder for all of your employee. This data can be used to make focused improvements your management.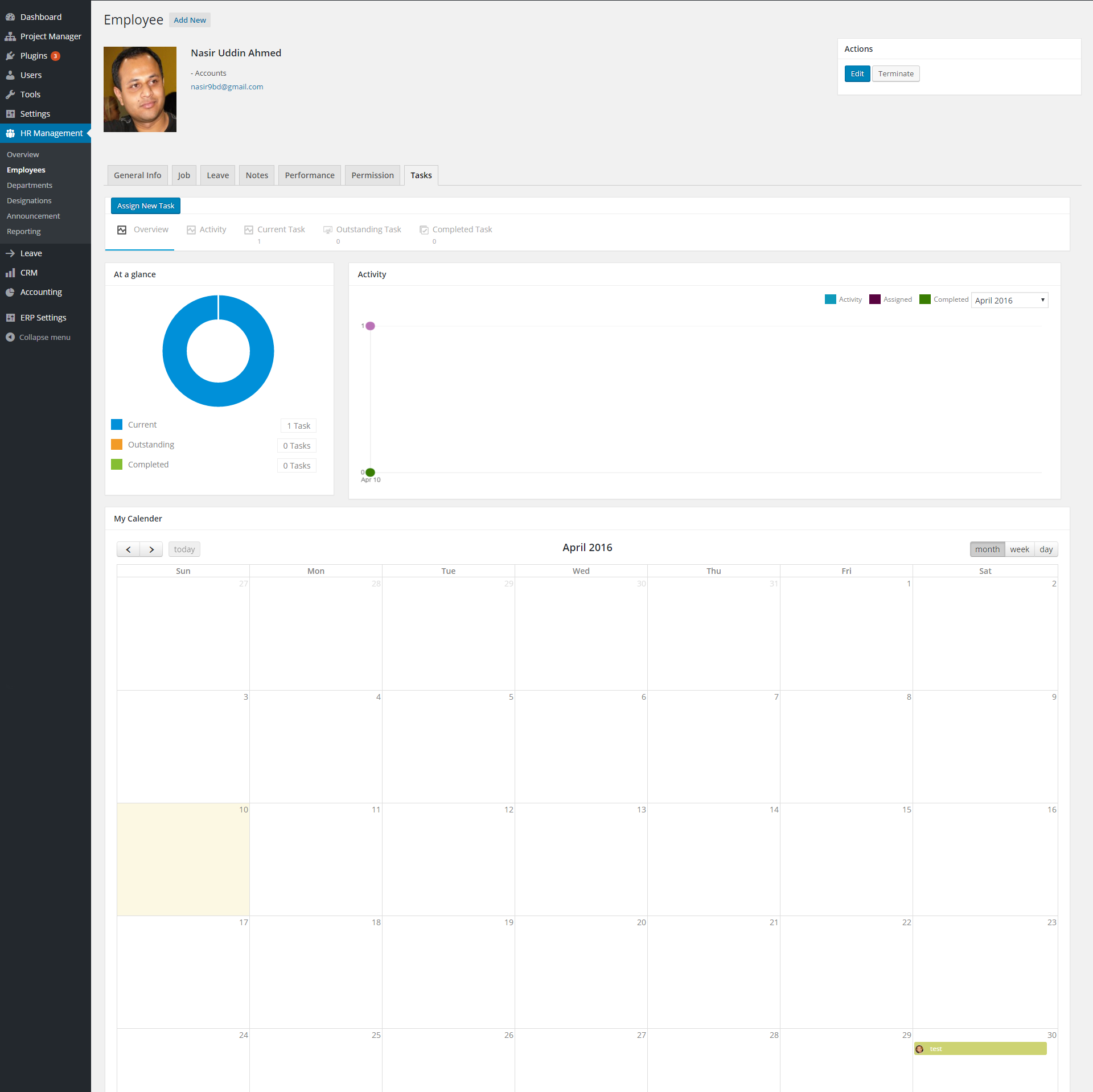 If you go to wp-admin → HR → Employees and click on an employee. From the employee profile go to the tasks tab. This brings the entire My tasks page from the project manager into the ERP system.
Features that make WP-ERP awesome
There are hundreds of new features in our ERP system. You can check our official site for going deep. But here are few that may catch your interest quickly.
Leave policies and counter for all employees

You can create and assign different leave policies and allot workdays to different posts of departments or for special cases to your employees.

There is this active system with which employees can request leaves and when approved the remaining days will be added to his/her account.
Take test and Recruit directly on site
With the recruitment add-on, your HR manager can directly take a test on site and also create a bio data for the candidate as he/she fill outs a form.
Multiple company branches inside a single system
The ERP system can handle employee and data from several branches of your company, so you have everything unified and under a single authority.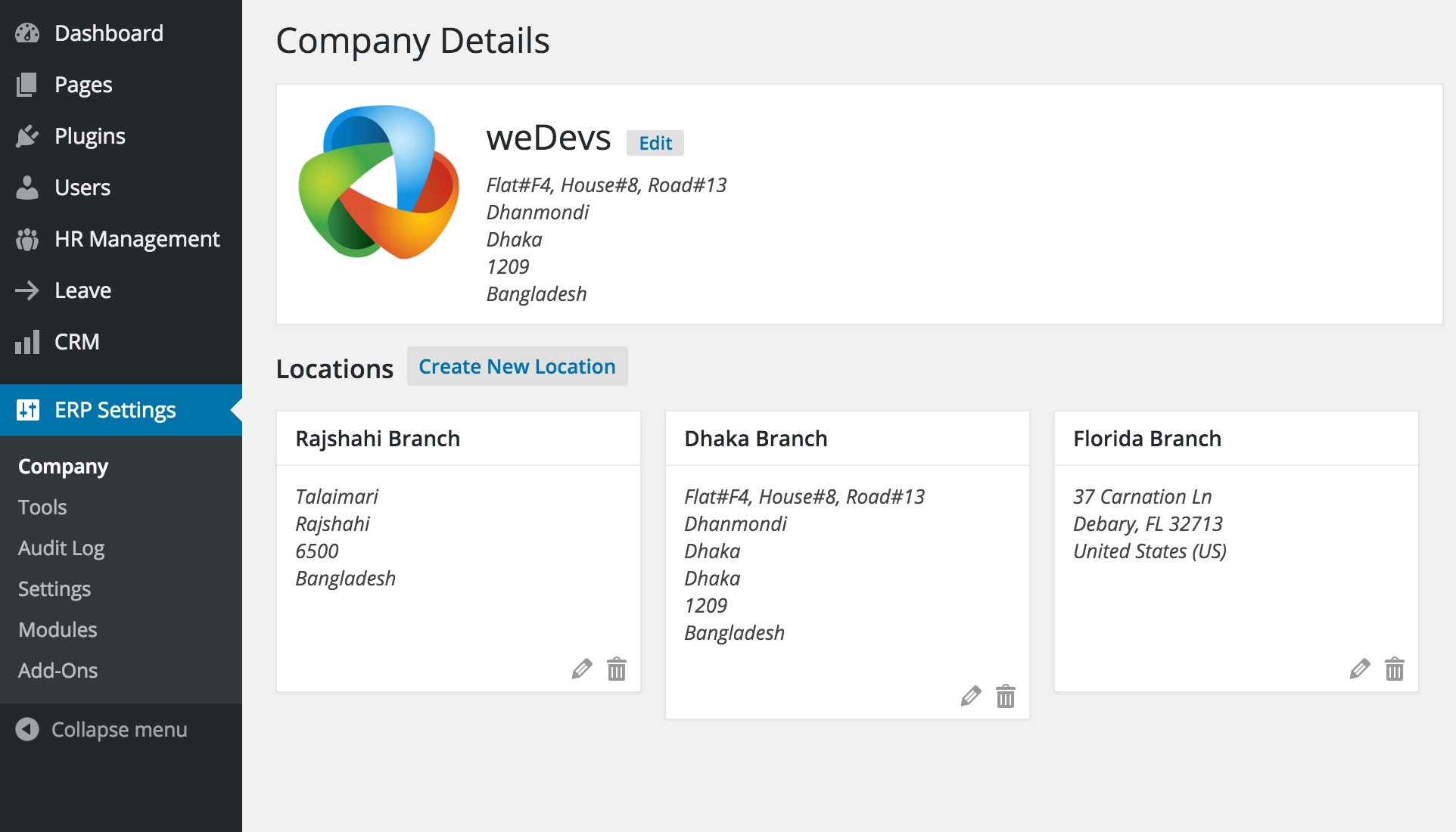 Customer Relations management
If you have a company, of course you have customers, partners and suppliers. The CRM solution handles all your pre and post sales support, schedules meeting and keeps a log of transaction from your representatives located everywhere.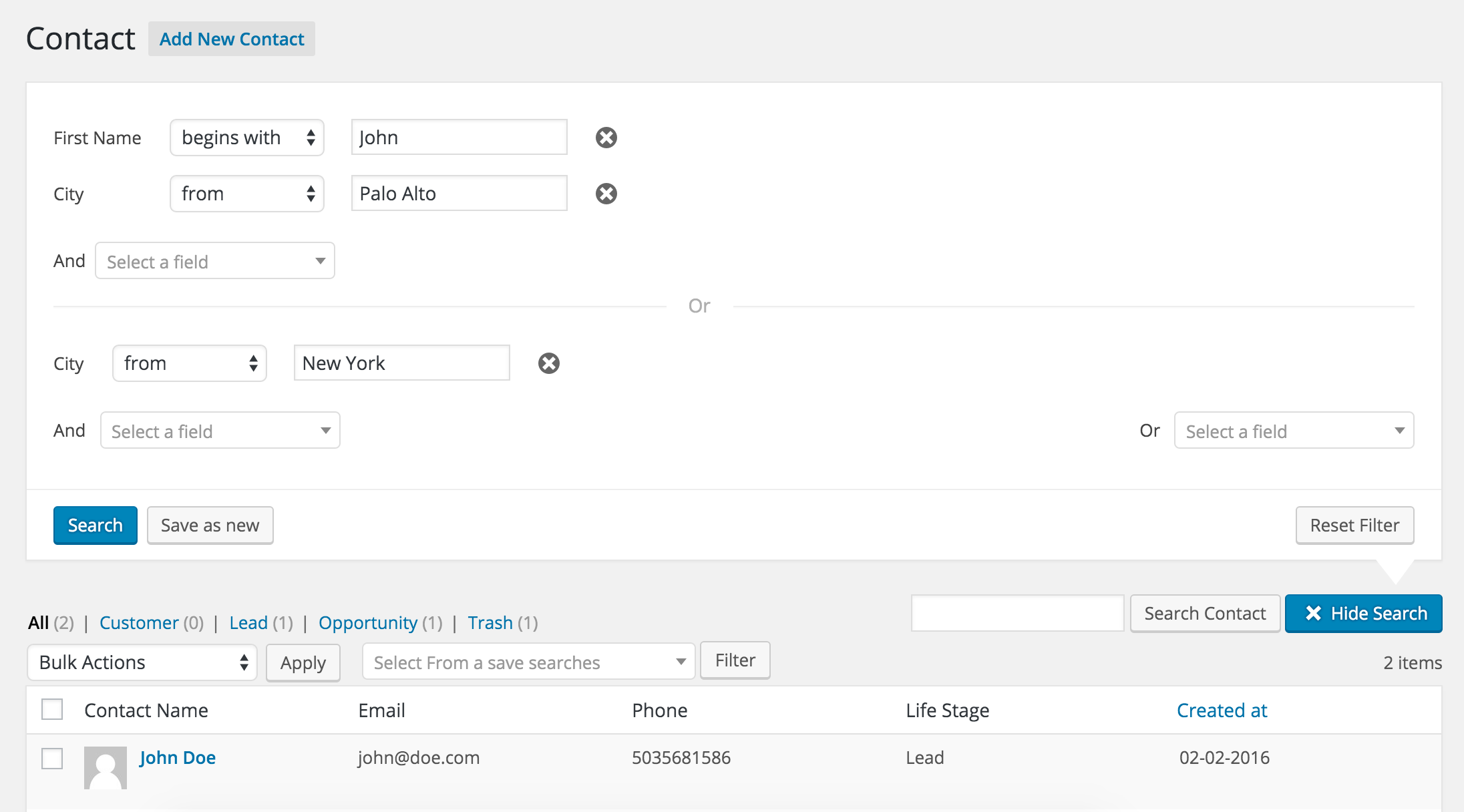 Accounting system
Want tick-tack maths of your money? Our accounting module is so easy that you can operate it without any technical accounting knowledge.
Give us your feedback
Don't forget to rate us on WordPress.org! If you have a feature suggestion about our project manager or ERP system which you would want to be expanded more, let us know. We will peep into it.