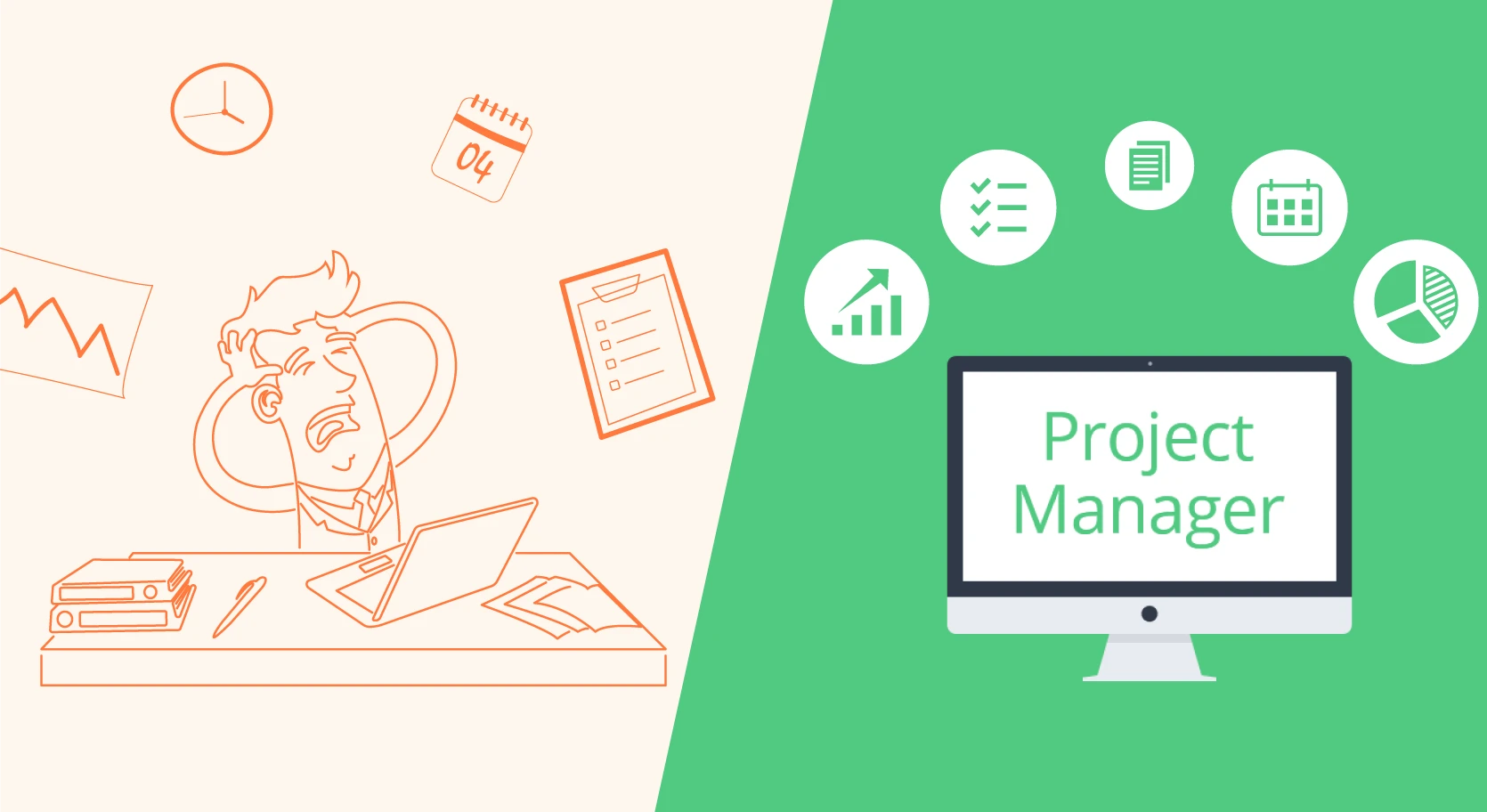 How to Avoid Mismanagement with a Project Manager
When you are working in collaboration, there are several things that can mess up work during or even after your job is done. These disturbances and confusions cause inefficiency in your work, damage your reputation, or even land you in serious trouble and embarrassments.
You can fix what is going wrong with a simple solution that can get you organized and act as your virtual assistant. WP Project Manager is a great solution to make your personal or team efforts super-efficient.
Now these could be happening to you if you do not have a project manager
Here are few examples of what we call common troubles of collaboration
Delivering on the wrong day, oh the embarrassment!
Say, you have an event management firm and you have two orders for the same client with a slight difference in the details. It is actually easier to mix them up if you do not have something to make them different for you.
With Project Manager, you can assign tasks with scheduling and add a description to the task. This way, things can never mess up unless you slept it out. We do not have an alarm clock feature yet!
Working hard but still losing work hours
Your team might be working hard at the task at hand, say you have a software company and you are about to release your latest product. Even you joined them to speed up the work. But something is still missing.
Well, this software might have people working at coding, design, copywriting, etc. There are several scopes of work in every job but if you don't know how much time you are spending on it, you might end up with an imbalanced growth of progress.
To solve this, you can use the Project Manager. Divide the work of a single project into multiple task lists and check the progress of each.
Also, another great thing is time tracking. You will be able to see how many hours have been spent on which task by whom with a simple feature.
Not sure who's taking care of what, let the confusions begin!
When you have more people handling tasks, it is really easy to forget who is dealing with them. Also, it is also possible that – say, one of your co-workers forgot to do something then blames the other. Or, when switching tasks, later no one accepts the responsibility if things are gone wrong.
If you use a project manager, you can directly assign tasks to co-workers. An activity log also keeps track of all the happenings of all your projects.
Communication gap slowing down work
When collaborating from different locations, it is really important that you communicate with everyone involved.
If you don't have something dedicated, chances are your coworkers will be using different tools to talk to each other. Do you know what that means? Loss of information and misunderstanding.
The project manager plugin has a built-in messaging system and a discussion board for each project so that everyone can stay connected. Another benefit of this system is that since this is connected to the project manager itself you can easily tag tasks, work-related files here and you can also moderate the conversation.
So, if anything starts to go wrong you can get them back on track with your input.
Also, when ever a project or task is created, assigned and updated – all user including clients receive a mail notification.
Sharing your work with client becoming annoying
Clients will constantly knock you to check progress of their work, and you or someone you have assigned to handle these naggings can get frustrated quite easily. This might disrupt customer relationship and take you away from future work from that customer.
Rather than taking the pain to show and tell and lose a lot of time doing that over and over again for many customers, simply add them to your project manager and let them become a spectator. They will be able to check what's going on by themselves, that will make them more relaxed. So the questions you are going to face will be minimal.
Losing time at doing things manually, you miss automation
Let's say you have a company where you make custom knit shirts. It's a small business, so every order counts. Now, you need a communication channel open with the factory or the tailoring house to get them started as soon as am order is received. Composing emails or text messaging won't help you much on this. What you need is automation.
Well, the project manager also has a solution for this, it is WooCommerce compatible. So, when every time a customer will place an order, automatically a project will be created with the information of the order and the people who will perform the task will also be auto-assigned. Neat, ha?
These are more or less the troubles of working without a management app I could find. I tried to think aligned with reality and tried to solve them with an easy practical solution that can make the most effect.
WP Project Manager is Free and comes with an advanced Pro version.