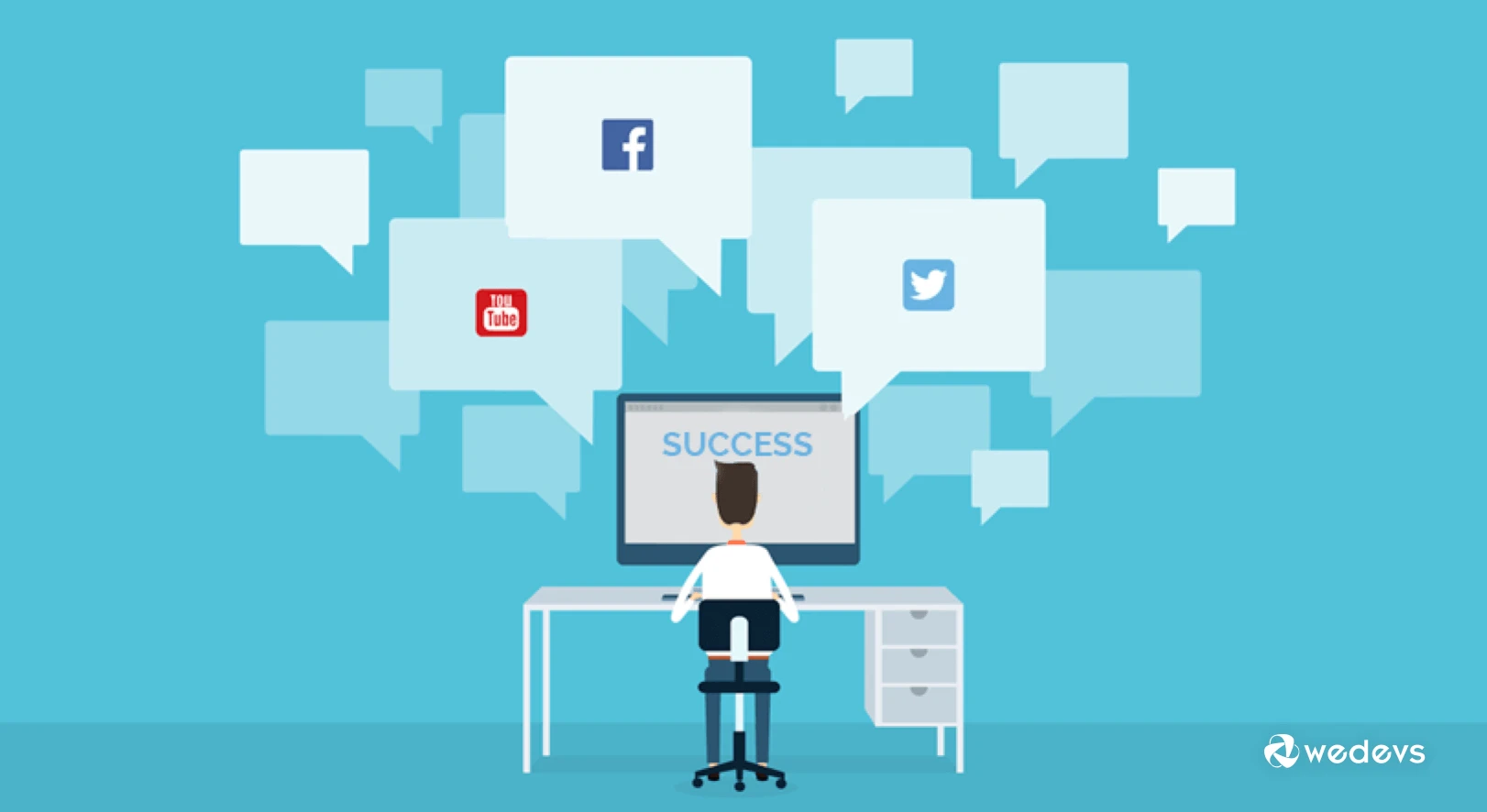 Why Social Engagement is Important for Your Business
Social engagement is probably one of the most important aspects of marketing, growth and customer satisfaction for small to medium sized companies all around. Even some business are created based on social engagement only.
Social business is the latest trend in the market. So, if you want to catch up to it, a personal or company site and other necessities do not make it up with your rivals. To keep pace, you need to be social.
I have jabbed down a few points that will benefit you if you increase social engagement of your marketplace, shop, blog site, professional services or a social profile that you use to promote your business.
More people for you to reach
People on average spend around 2 hours on social media. Less busy or younger peoples spend even more. And for some, it is more real than reality. That might sound not good, but it also reveals how important it is for you to get attention even for a second.
So you might start engaging hard and fast, but don't get disappointed quickly. I handle my social media contacts in a manner that genuinely interests them or amuses them. This drives them towards me, makes them wait for my next post or comment and in the process they learn about my product or services or skills.
More people reaches you
So since they are already on social sites with an ease of reach, they are more likely to search for them rather than a Google search. Though your name would come up on a Google search, but searching on social sites will allow you to display even a more scope of relevant information and gain more followers.
So always update your social profile with the latest information about your products, updates, releases, offers or shipments etc. And don't forget to link back them to your official website. This is how you generate traffic at both ends with a single stroke.
Trust
Most social media sites have a rating or reviewing system, other will soon. You see, even the social media sites are changing now to accommodate more suitability for businesses so that they can influence their followers.
People have a tendency to check up on you or your business profile first before purchasing something from you. So when they browse through your page, they will easily know how quickly you respond to your customers and how cordial you are to solve their queries.
For example, WordPress powered Dokan Multivendor marketplace has a dedicated customer support for each vendor, but still we encourage to use the social profiles verification and social integration features so that the vendors can do more to their business.
Learn more about the Seller Verification plugin.
On the go customer service
You might have seen many other businesses to give customer support on Facebook etc. You might have wondered why they are doing this instead of using the dedicated support channel. Even I too myself sometimes acquire potential clients from Facebook posts just by commenting on them and.
They are not to blame, people started asking support related queries ever since companies started to maintain their social profiles. It's easier for them and why shouldn't they, they are always on those social sites! Customers have a feeling of community, that other will see their query too and come to aid. I have seen many clients complain the lack of a forum or community for development or support.
When you are giving customer service publicly, there is a chance that you will be bombarded unexpectedly with negative comments or too many queries because they can. Don't take this negatively, it shows that you are honest and transparent. Well, this is actually good for your social profile because the more comments will make your page more active.
Creating a demand for purchase
Some stuffs are more popular than useful. Some products can go viral if posted on social media. People see – people want. Something you saw and probably liked a little, but when you see someone else having it, enjoying it, that very thing becomes something you must have. This is why you should always select some products and put them on their social shelf.
For selling products like this, I have found that making funny posts about them works out better. Humor in a bit always works.
Popularity
It's easier to get popular on social media. This helps your business growth like a godfather. I have seen many small businesses getting one or two positive remarks, and then a week later boom! They are the talk of the town with a full house. You never know when you get lucky.
I am a photographer and I have seen many freshers or less talented photographers get ahead in the commercial race just because hiring them for your wedding is cool – their photos are cool – and guess what, all these coolness overcomes the high payment.
How do I take on social media correctly and boost my business?
Do's and don'ts, a complete walkthrough. Maybe I will write this some other time on my next post. If you want to get it or similar posts like this, you can subscribe to our blog below and get weDevs blog posts delivered right into your mail inbox. Don't worry, you won't be spammed, I am too lazy to write so many emails.