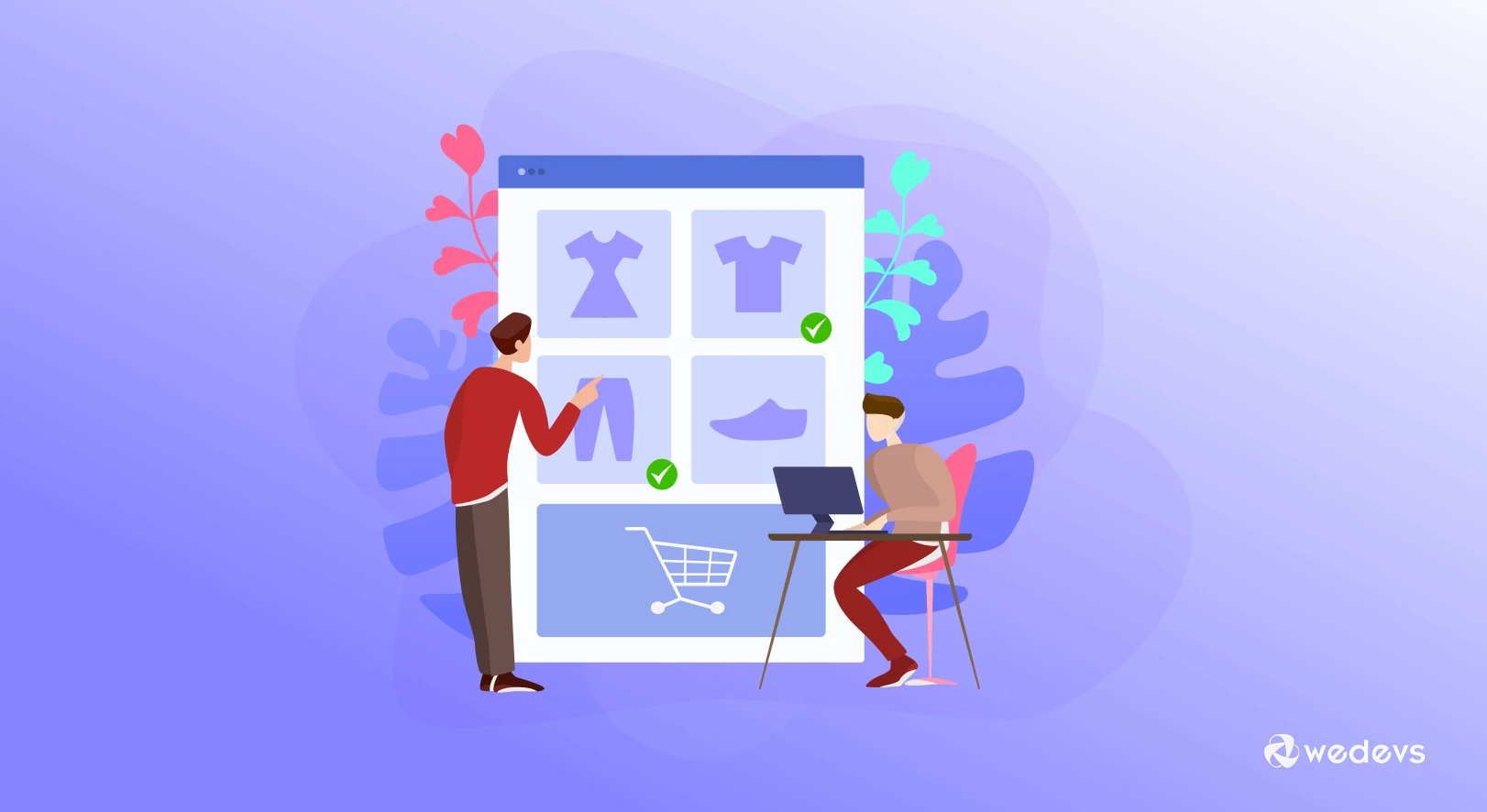 6 must do for Dokan Stores
Are you planning to launch your store on a multi-vendor marketplace? It is more likely that you are going to be using Dokan for your store.
Dokan is the best multi vendor marketplace solution out there to get you in the real thing. Dokan has all the functions that can make a marketplace great, but amidst all those features, some really stand out and make the difference.
Here are 5 essential suggestions for Dokan that will build a solid ground and speed up your business.
Your store information is precious
Sellers may get attracted from your product, but they decide to make the purchase after they are impressed with you and your store. So, setting a brand trend is not only important but it also develops trust with your customers.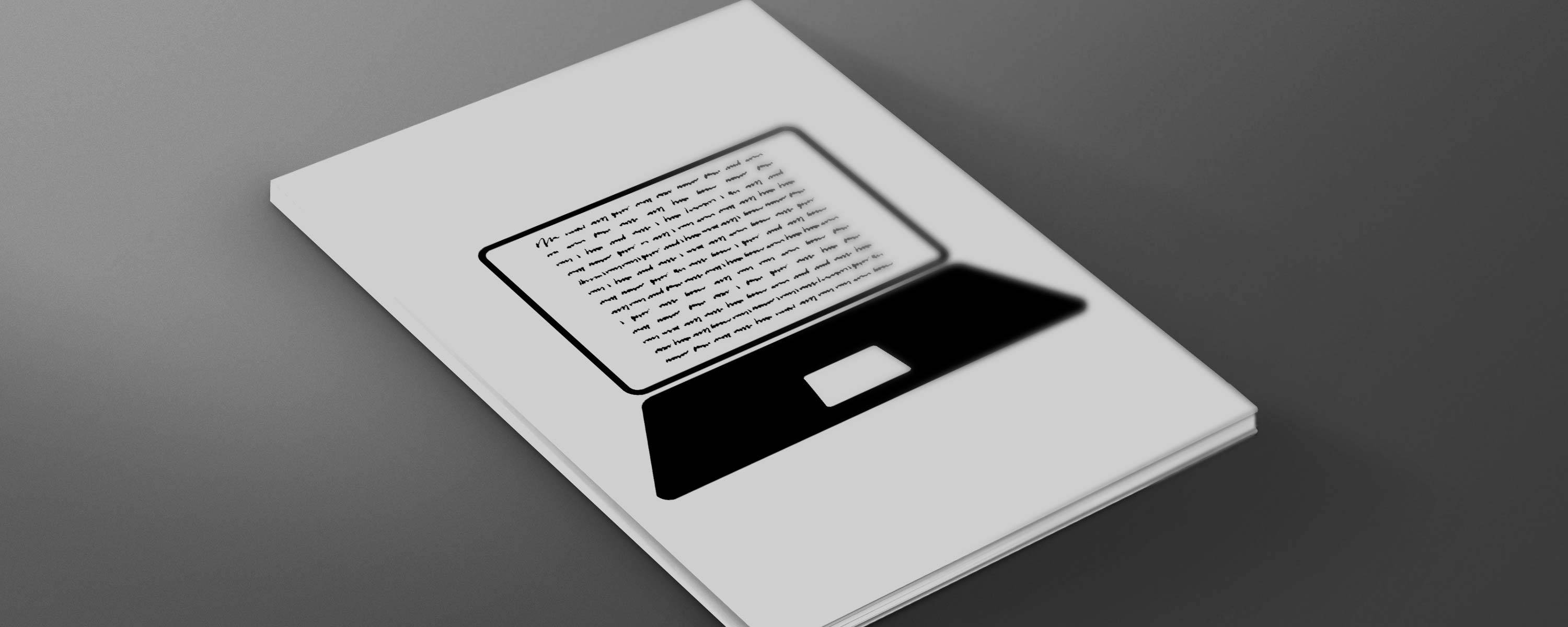 In order to be on top of this situation, you must give your store a strong identity. You should add the following stuff.
Choose a catchy store name and upload your logo.
Include your motto and tagline where appropriate.
Add store graphics like banners. Make sure the visuals of your store is appealing to your customers.
Provide your contact information accurately.
Link up social profiles for added value.
Make yourself a verified seller.
Finally, you can verify your store with the Dokan Seller Verification. This will thicken the trust bond your potential customers feel towards you. If your market do not have this feature yet, ask the admin now!
Appearance of your store makes a big impact
You must make sure the appearance of your store is appealing to your customers. If your market has the freedom of catching up with the latest visual trends, you can easily attract them. Keeping these in mind, you can consider changing your banner occasionally.
There are many handy widgets that can give your store a catchy appearance. Your customers will be attracted because widgets give them shopping experience. You can consult with your admin about these widgets. Some notable ones are-
Best Selling Widget showcases your best selling products.
Product Category displays a product category menu and it can help your customers to easily navigate through your store.
Store Contact Form helps to communicate with your customers using a detailed contact form.
Store Location displays the Google Maps location of your store. You can also display Street view and 3D model of the area.
You can also add support button with custom text to your store. To add it navigate to, Seller Dashboard → Settings → Store.
Dokan offers you the benefits of including Terms and Conditions tab to your storefront. If this does not show up in your seller dashboard → settings then please ask your admin to enable this feature. It is a core feature of Dokan so you do not need to purchase an add-on.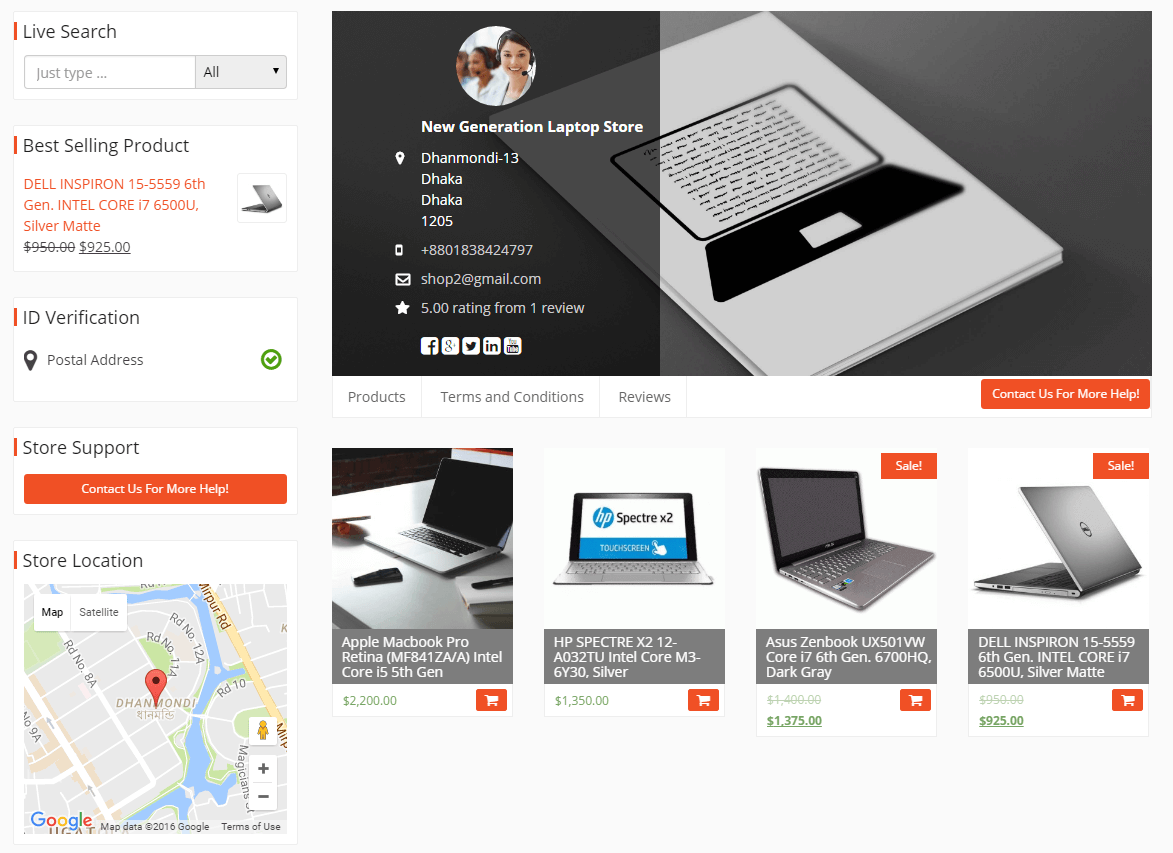 You will be relieved to know that Dokan supports almost all the themes that are compatible with WooCommerce. In addition, you will get our Dokan Theme for free with the Dokan plugin. You can use this theme just as it is if you want. This will make things more easy for your store.
Optimize your products for better visibility
The core of a store is the products that it offers. You should be very clear about the products you are offering. Provide detailed information about your products so that your customers are sure about what they are buying.
To add products navigate to- Dashboard → Products→ Add Products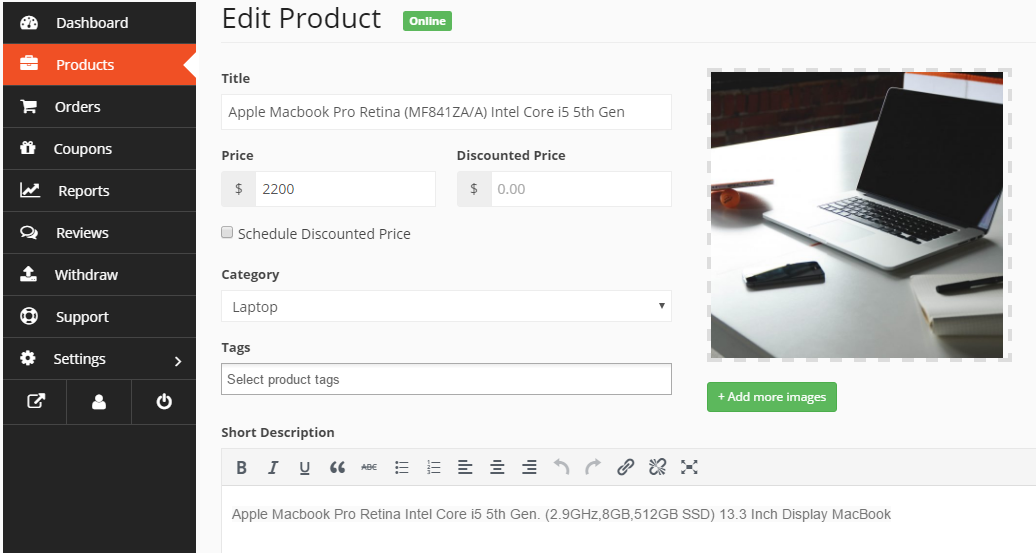 From your seller Dashboard → Settings → Store, you can limit the number of products viewed per page.
There are some unique and very useful add-ons that can enhance your Dokan store. You can request your admin to purchase them.
You can include Dokan Ajax Live Search. It searches your store using ajax live search and it suggests text automatically. It can turn out to be very handy for your customers because it lets them search your store easily.
Dokan Product Zoom add-on is another useful tool that gives your customers the power of zooming product images just by hovering on the product image.
Customers will be able to contact you from products page with the Dokan Product Enquiry add-on. It enables an extra tab titled Product Enquiry on the product page and let customers send you questions.
Add coupons to generate customer interest
The new update of Dokan offers you improved coupon management capabilities. Create coupons to build customer interests. You can offer discounts with coupons and it attracts customers effectively. You can also display coupons on your store front.
Read more about the new features of Dokan update
Customize checkout, shipping and billing
After you have included your products, you must customize payment, checkout and shipping options. You should add payment methods suitable for you. You can consider credit cards, PayPal, bank transfer etc. Request your admin to add tax/ VAT with product price (if required) from WooCommerce settings.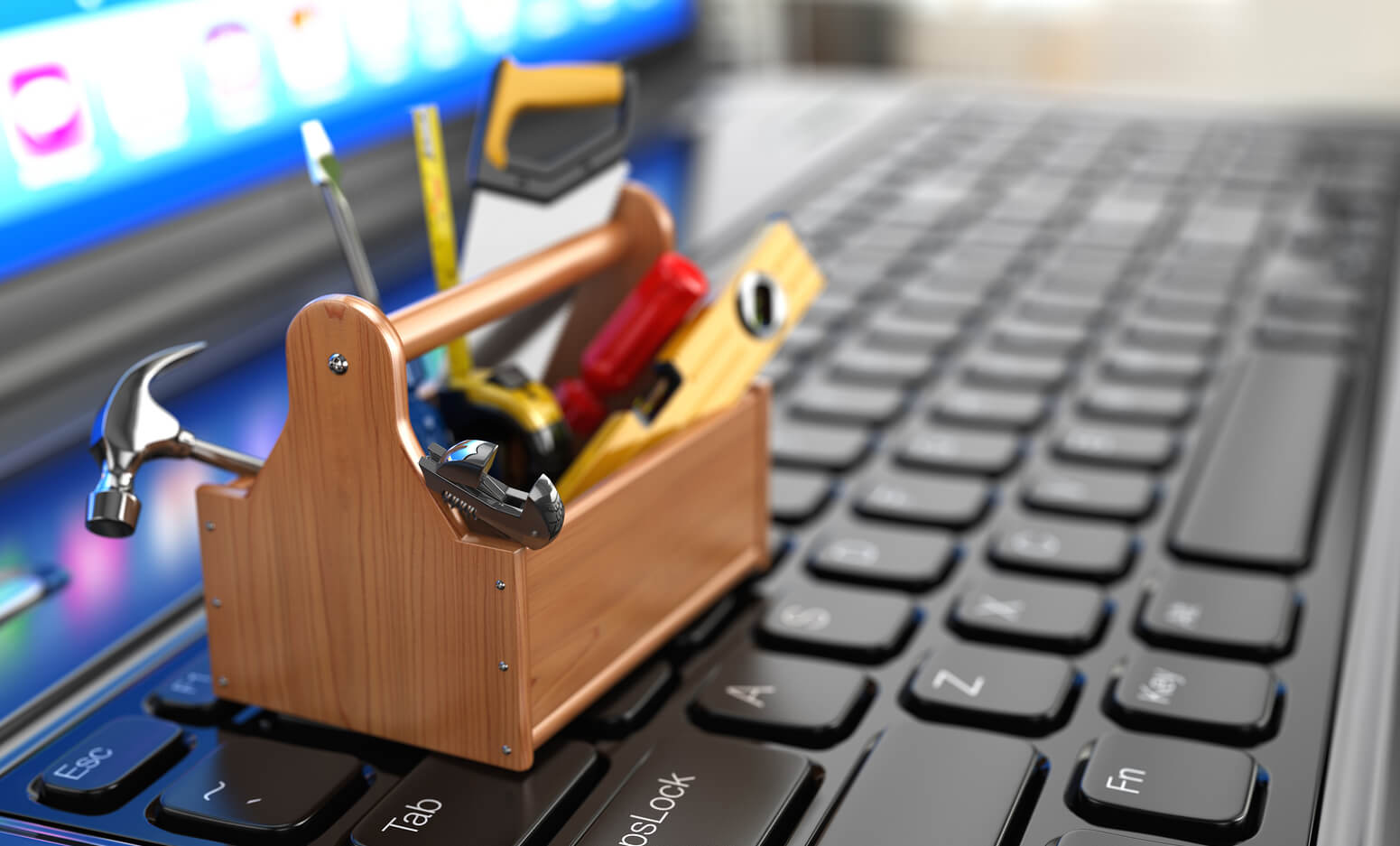 In addition, you can also enable shipping from settings, Dashboard → Settings → Shipping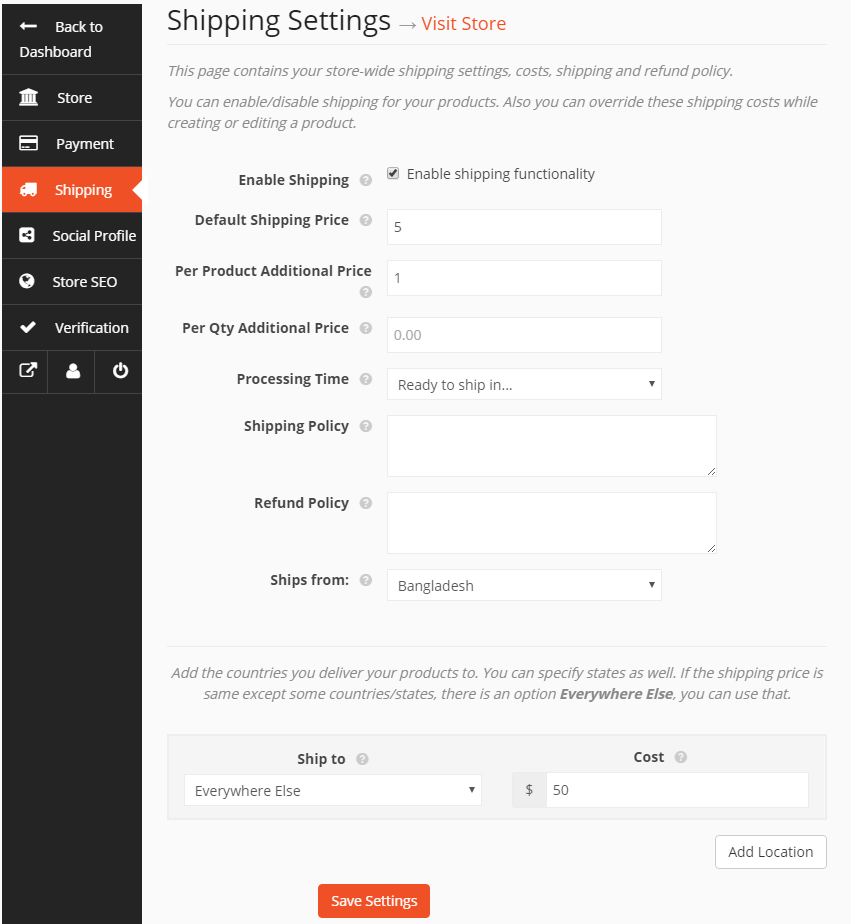 You should consider the following options to enhance your store and get the best out of it.
Shipping price
Shipping policy
Refund policy
Customized cost for different location
You can view the documentation for more assistance in this case.
Social profiles & SEO makes your store popular
Social profile helps you to gain more trust and exposure. Consider adding your social profile links for better customer interaction. From Dashboard → Settings → Social Profile. Add Facebook, Twitter, Google Plus, LinkedIn, YouTube etc.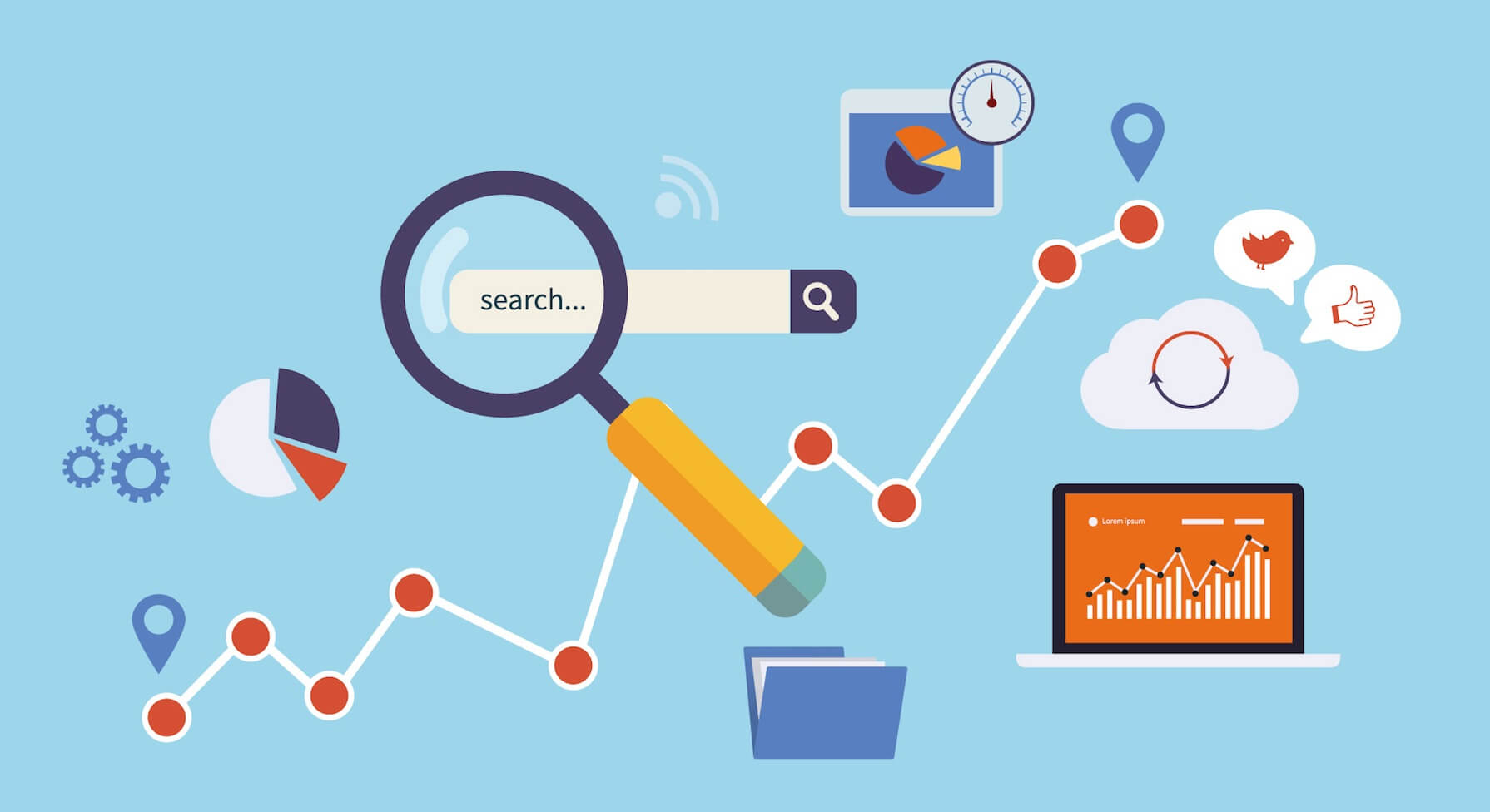 If your admin has purchased the Pro version of Dokan, then you will get the SEO features for your store. With it you will be able to add SEO title, meta, description, image, facebook title, twitter title etc.
Dokan has many more features which you can use to optimize your store
Regular updates and support
New features with almost each update
Best product management on the market
A wide range of payment options
Smart coupon management and display
Link to social media
Build strong SEO