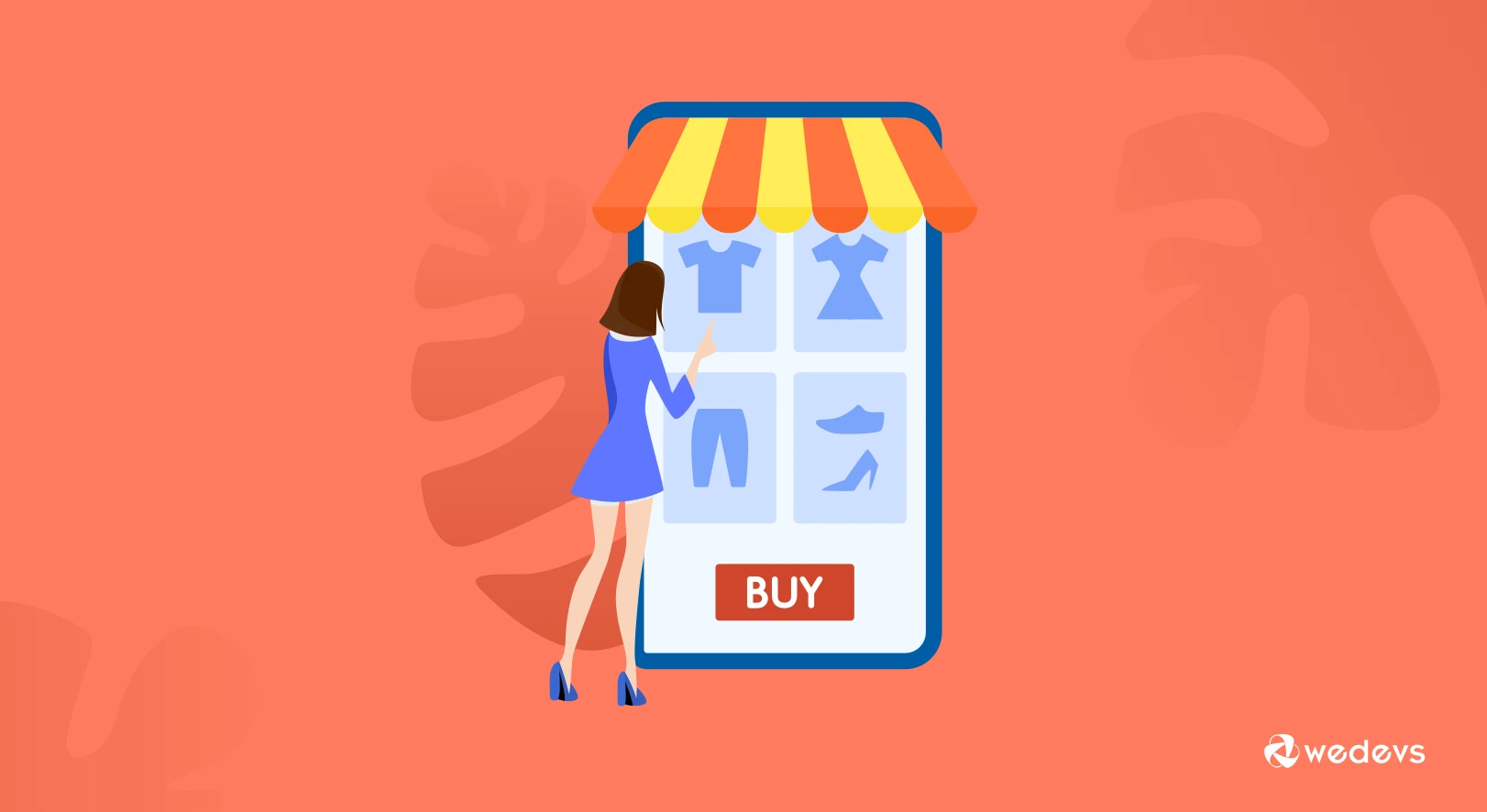 Tips to organize your Dokan store with clear product categories
Have you ever felt lost in a mega mall just because you can't find what you need? Or, maybe you even prefer the pricier store just because you are short on time and get your stuff loaded and billed quickly.
The same thing can happen on your online marketplace too, if you are not organized and your searching feature isn't sharp enough.
So, an online store which is organized can turn out to be a big attraction to the customers. If customers find it hard to get what they are looking for, you are really holdings your sales back. Categorizing your products can make things a lot easier and it will definitely boost your sales.
This has slightly solved the problem in most of the cases. But more can be done!
Being a vendor and having an online store, you should consider the product category page. This can make your store page more organized. This may be a temporary route for your customers but it will ultimately drive them to your store.
Here are a few tips that can make your products more reachable and easier for customers to use with clear categories.
Get a clear idea about categories
If we talk about categories in Dokan stores, we are referring to classification and organization of products. Categories are broadest product classifications that can help your customers to quickly and easily find what they are looking for.
You can consider categories as a specific method of organizing your products because they help customers to filter through the products easily.
For example, you are selling personal computers on your Dokan store and have a category named 'laptops'. All the laptops of your store will be under that category regardless their specification and size. By visiting this product category page, customers can easily select the laptop they want to buy instead of navigating blindly.
Dokan Live Search is an add-on for Dokan Multivendor that can allow real time product searches for customers. It is one of the best selling feature add-on.
So you see, if you have your products properly organized, a single search can make a sale!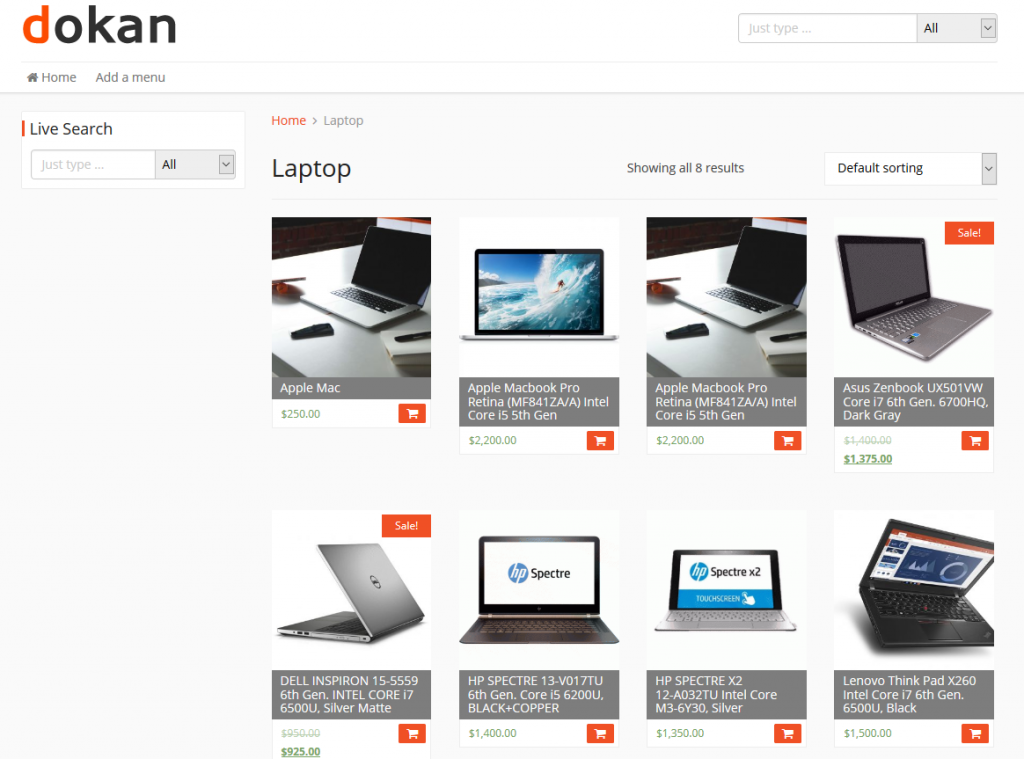 Select appropriate categories while creating products
When you are creating a product, you should add categories for better navigation. Your site admin might have created different categories for your use. You just have to select the most suitable one for your product from the list.
If you cannot find a suitable category, create the product without it. Then consult with your site admin to create that category for you and you can later add the category to your product.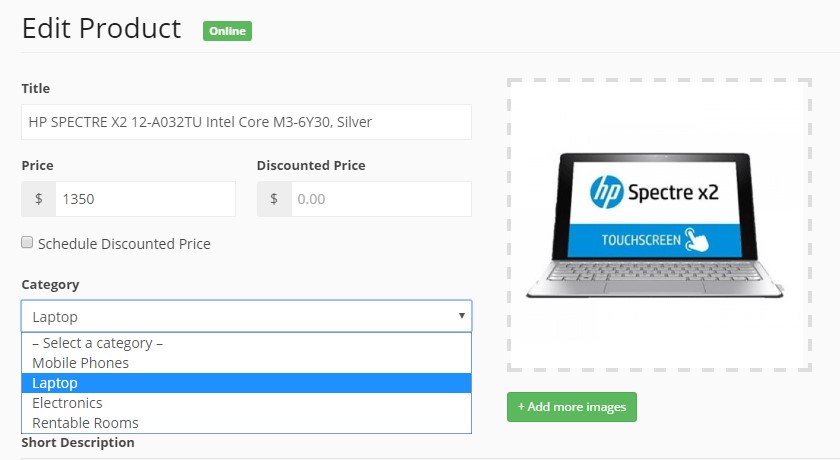 Don't forget to add tags for better filtering and page rank
Tags are keywords that can help your customers to filter down their category selection. For example, there might be a lot of products under 'Laptop' category. Customers can navigate with tags like netbook, notebook, Mac or Gaming to narrow down their choice. Clicking on one will show the products having that specific tag.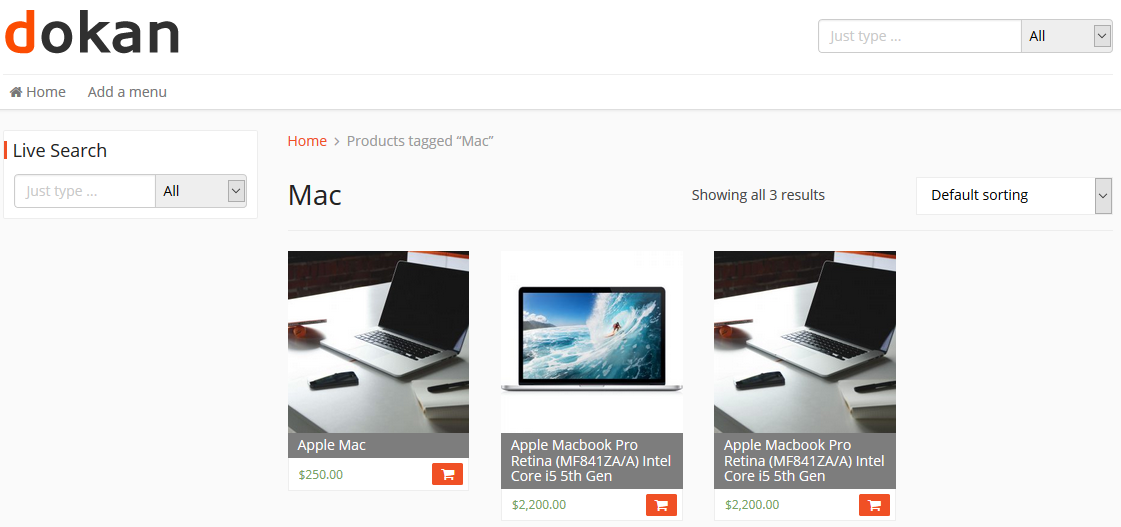 Sometimes tags can play a significant role to make your store popular. Having important and popular keywords as tags can boost your store page rank. So, start putting popular tags on your products for better filtering and increased popularity.
Understand differentiating between categories and tags with this practical situation
Key to organizing your Dokan store using clear category is to understand the difference between category and tag. Categories indicate a broad list and tags are special phrases or keywords to identify products.
For example, you can consider all the portable personal computers at your store as Laptop. This suits for a category, but you should not tag a product as 'laptop' because it will not make the list shorter. The best way would be to tag the product as notebook or netbook. To be more specific you can tag them as 14″ notebook or core i7 gaming. This suits the purpose best.
You store navigation should be based on the categories. This largely helps you to organize Dokan store and your customers to easily find what they are looking for. Remember when you are making things easier for your customers, you are opening a door for them to buy more products from your store.
You can also check out our documentation on how to create a product using proper category and tags.
If you have any query or suggestions about the clear category and tags, just comment and we will provide the most helping solution just for you.