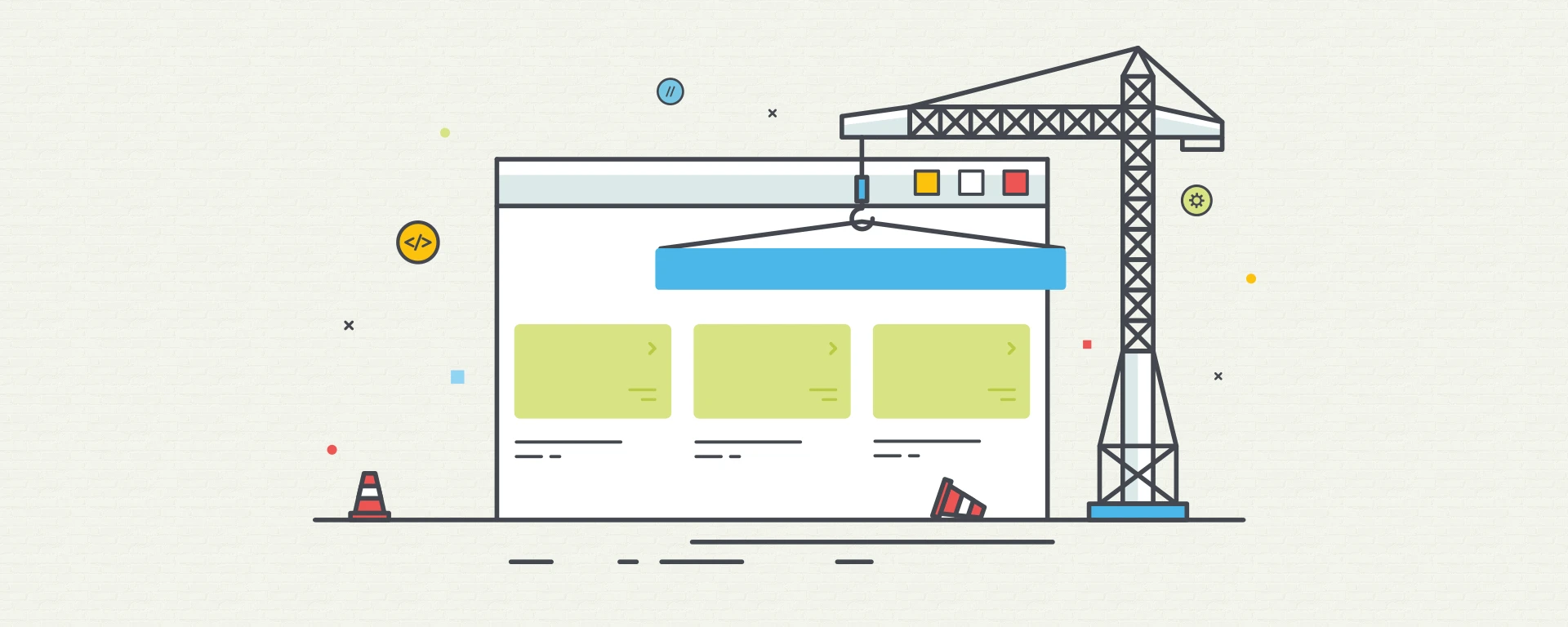 How To Make Your Own Shopify on WordPress
Do you wonder how to make your own Shopify? Dokan multivendor free lets you fulfill your dream within a limited budget and with minimal effort.
Shopify is an eCommerce solution that has gained a great amount of popularity for its simplified store management and easy customization. It is a trendy way entrepreneurs now operate online stores individually. Shopify earns a huge amount from these sales and traffic no doubt!
So, since this is so happening, now you might think – what if I had my own Shopify-like marketplace?
Well, my friend, you can earn like them too!
Let's find out how! 😉
What is a Multivendor Marketplace?
A multivendor marketplace that is just like Shopify. From there, you can allow other vendors to create stores, and let them grow and in this process, you earn commissions from their sales.
You may ask- "How can I get a multivendor marketplace?"
If you think that you need custom development, developers, and a chunk of investments, You Are Wrong!
You can get started for free & ready, thanks to Open Source WordPress platform. You can build a multivendor marketplace with only two plugins on WordPress.
You'll need –
WooCommerce (Free)
Dokan Multivendor (Free/Pro)
Then add a hosting + domain of your choice. You have to spend around $30 per year for a single domain, hosting, and SSL. That's it, you are done. If you think shops on Shopify load fast, you can make your own marketplace with hosting even faster at less cost.
Why use WordPress For a Marketplace?
WordPress is the world's largest CMS and it is capable of providing cutting-edge technology for eCommerce. Most importantly, the platform is free. WordPress powers more than 33% of the world's web and WooCommerce is the most used software for eCommerce, it creates single stores like Shopify. But this is when Dokan comes in.
Dokan Multivendor is a plugin that uses WooCommerce to create a marketplace just like Shopify, Amazon, or eBay.
How am I Getting It For Free?
Dokan Multivendor offers a free version. The free version comes with the core and essential functionalities of a multivendor marketplace. On the other hand, the pro version gives you enriched and professional features that can manage a huge marketplace.
More than 3,000 online businesses are running using Dokan on WordPress. You will be surprised to know how much they are making from their business!
What Do The Vendors Really Think?
When you have vendors lined up for opening their brands, they will compare what features they are getting and how easy it will be to manage their stores on the system. So, what do people really expect?
Here is What Vendors Will Get From Shopify
From the basic package, you get the following capabilities of an eCommerce store,
Personal Online Store (a sub-domain)
Storefront with customizable store appearance
Product Management
Order Management
Payment System
Discount/ Coupon Management
Customer List
File Storage
Support
Manual Order
Blog
Pricing is a Big Factor
If we consider the starter or the Shopify basic package, it costs $29 per month. This means you will have to pay an amount of $348 a year just to run your store with these capabilities.
In comparison, you are getting it free with Dokan and Dokan PRO only costs $149, that's half the price – which you can use forever! However, to get the latest updates and support, you have to renew your license every year.
Let's Dig Deeper
Shopify gives you a sub-domain and hosting which contains your store. You can easily create your store without buying any domain and hosting. As a bonus, you get a free SSL with your store.
However, with Dokan, you have to buy your own Hosting. It will cost you around $2.95/month, which is not so costly. But you get to manage everything by yourself and all your data remains in your own care. If you think about privacy and security, it's all intact!
Shopify Dashboard
After creating your own store, you get a dashboard from where you can manage your store.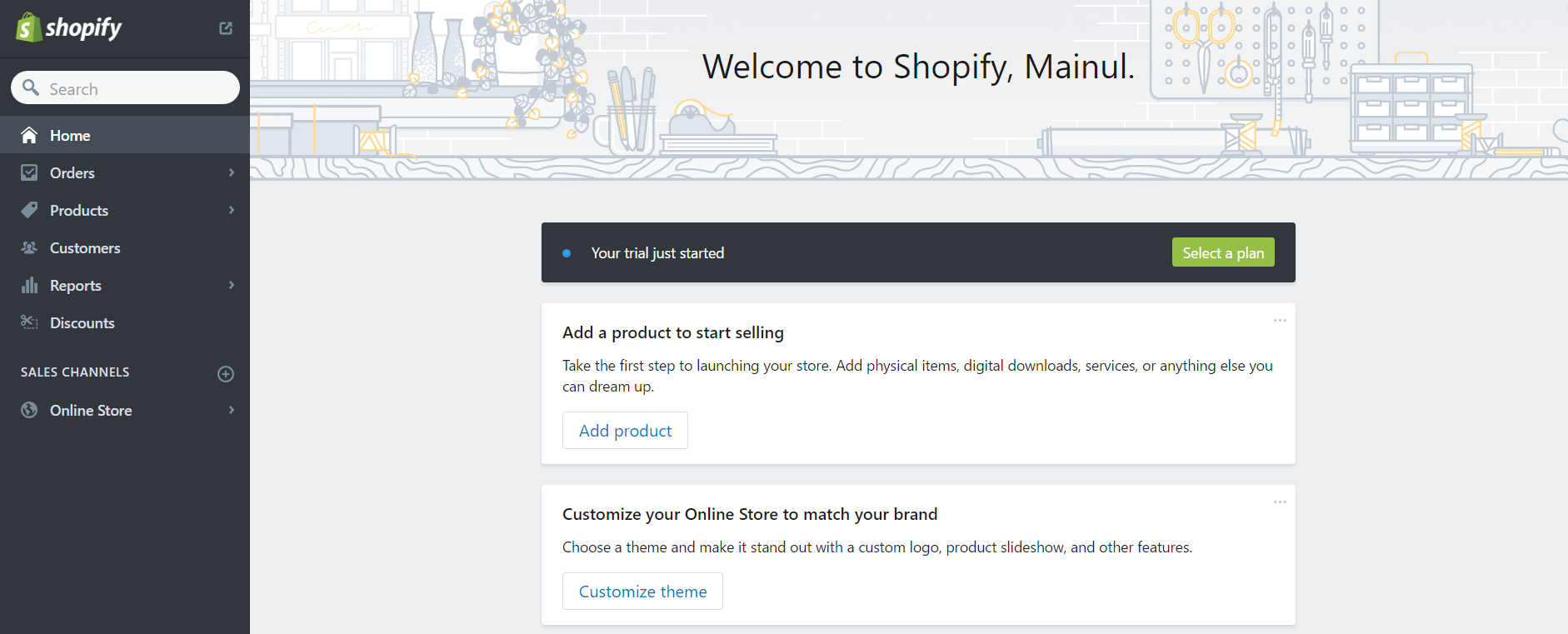 Creating Products with Shopify
Shopify allows you to create as many products as you want. You can add important information about the product including title, price, description, images, inventory, shipping, variations, and even SEO.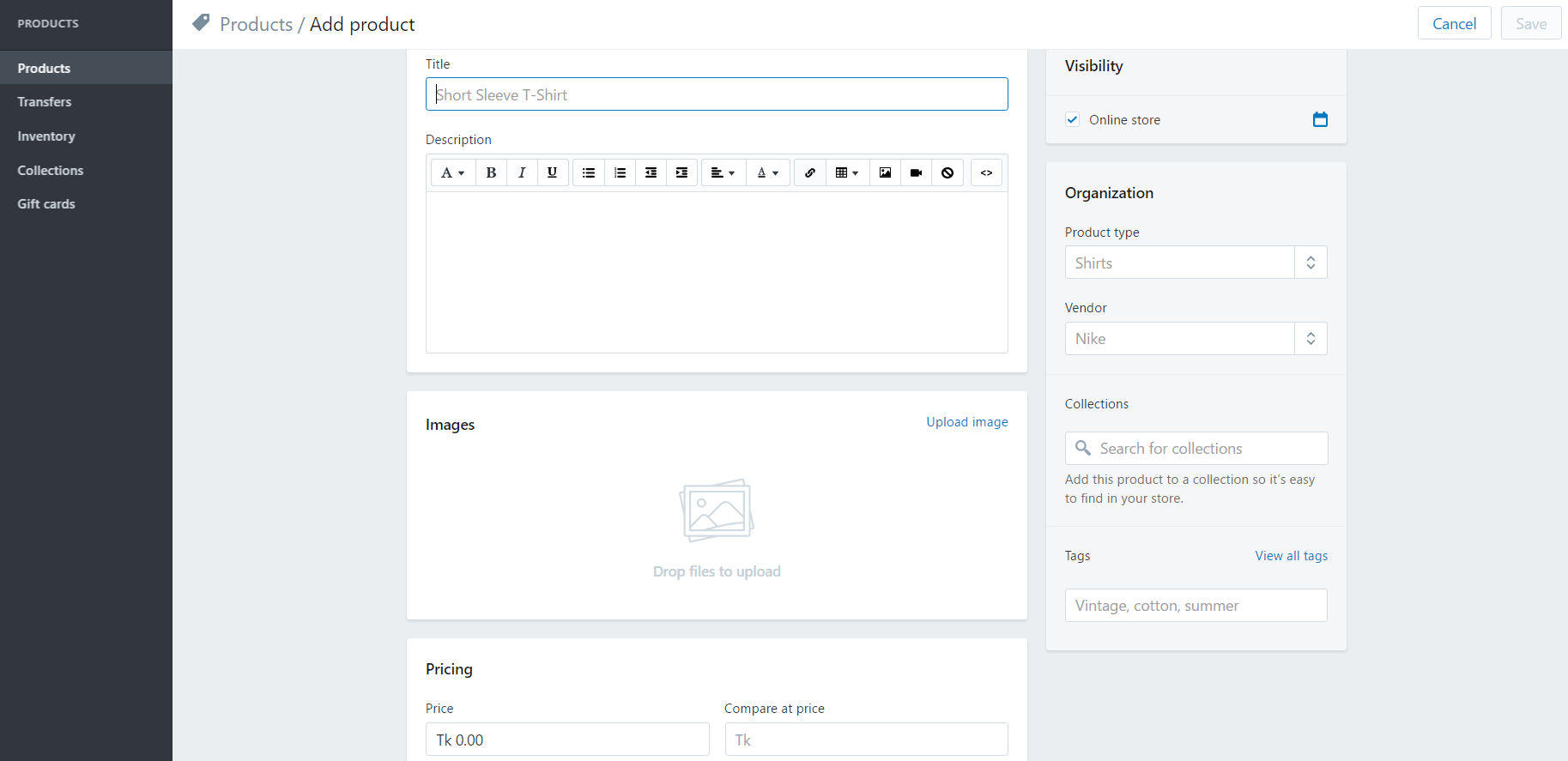 How a Shopify store looks like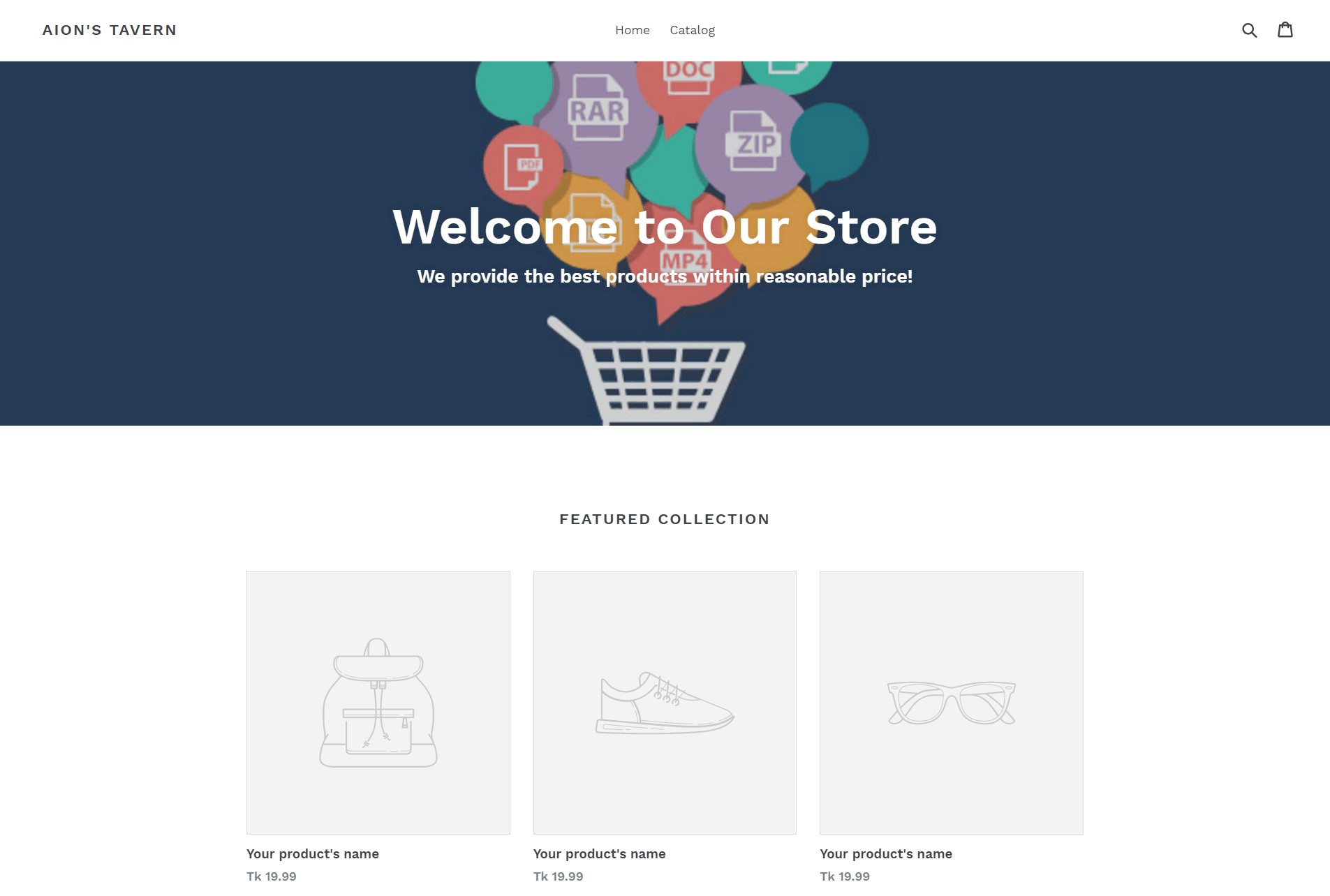 It's just like any other eCommerce store, but you can customize the appearance with Shopify themes (it costs).
Why Dokan for Building a Marketplace
Dokan creates an industry-standard multivendor marketplace, where you can allow other entrepreneurs to create their own stores. They will be able to create products, manage orders and get other basic eCommerce functionalities. Besides that, Dokan provides a step-by-step wizard to set up your marketplace and also your vendors.
Dokan is extremely popular for creating marketplaces with advanced features and they have great features.
Let's Begin, How to create your own Shopify →
First, you have to install WordPress
Installing WordPress on your website is very easy. You can read the following tutorial to get detailed instructions about the installation process.
Create your own online store with WooCommerce
After installing WordPress on your site, you need to enter the world of eCommerce. WooCommerce is the plugin that can turn your simple WordPress website into an eCommerce solution.
Install & Activate Dokan Multivendor Marketplace
First, navigate to WP-Dashboard → Plugins → Add New and type "Dokan" in the search box. You will find Dokan Multivendor Marketplace, click on the Install Now button, and then activate it.
Or, download Dokan from this link.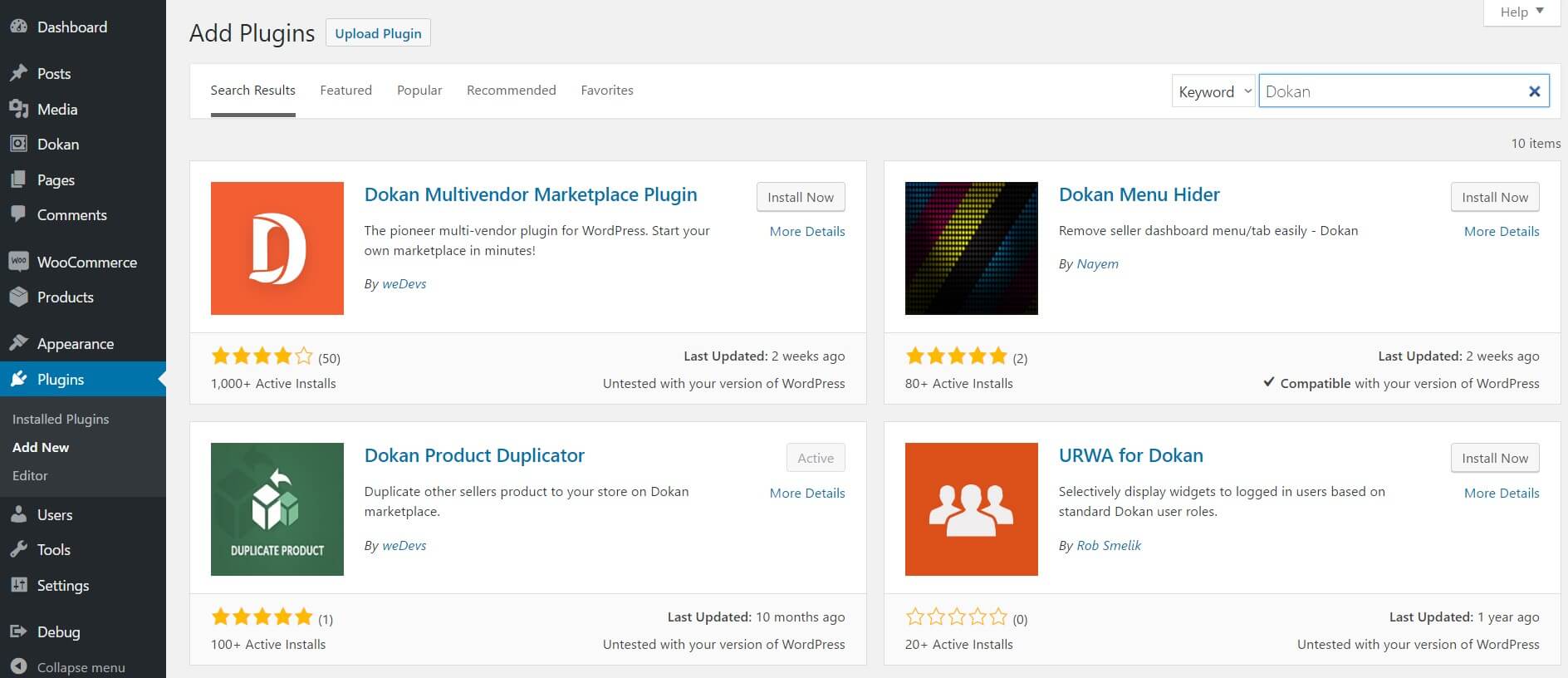 Configure Dokan Basic Settings
After installing and activating Dokan, you will be redirected to an easy step-by-step setup wizard and it will help you to configure the required basic settings. Watch the following video to view how it works.
You can also read the full documentation of Dokan Multivendor Marketplace.
The Next Step
Now that you have configured Dokan and enabled vendor selling options, you have created your own marketplace. Now, vendors can create and set up their own stores just like Shopify. This enables them to add products and start selling. From each of their sales, you can earn commissions.
You can launch a DEMO of Dokan from here.
Here is what the Dokan dashboard and the store page look like-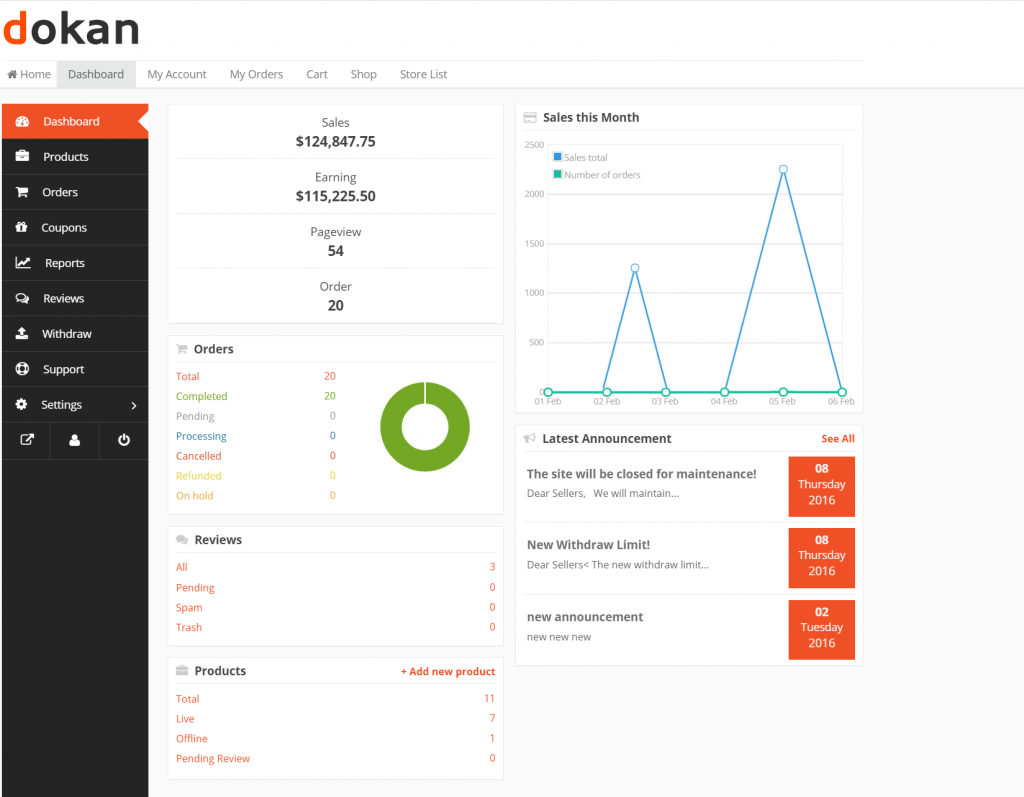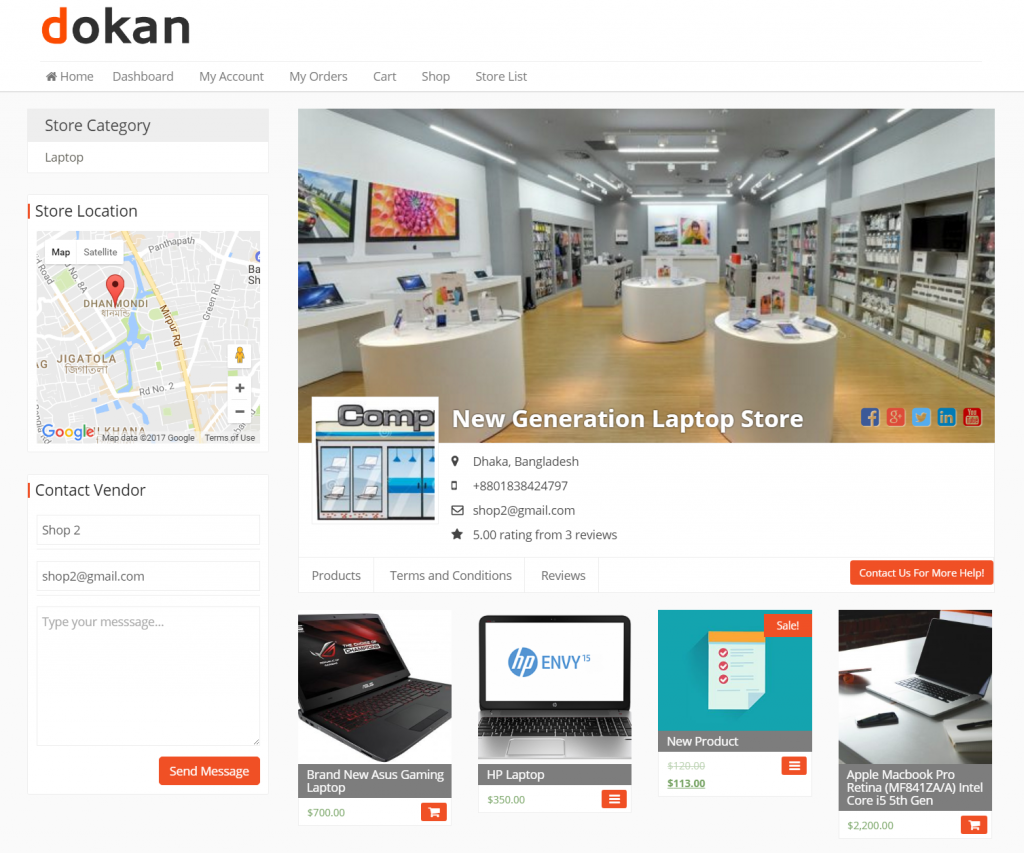 Capabilities of Dokan Multivendor Free
Using Dokan Multivendor free version, you get the following features. This will help you to get a brief idea about Dokan and how it can help you to create your own Shopify. Of Course, if you are serious about a marketplace, you can get a much more enriched marketplace with the paid version of Dokan, it is discussed at the end of this article.
Individual and customizable stores for each vendor
Better frontend dashboard for vendors
Detailed order management with reports
A free marketplace theme
Unlimited product creation and management
Vendor order management directly from the frontend
Easily manageable coupons
Detailed customer list with email facility
Store support feature for each vendor
Website and blog management using WordPress
With the Pro Version, You Can Level It Up
As you can see, you are getting almost every basic feature that Shopify provides for free using Dokan Multivendor. The Pro version of Dokan has more capabilities that can help you to run a huge marketplace. When you are allowing a lot of people to create their own Shopify, you will need many unique features including –
Advanced shipping & Tax options
Variable products
Bookable products
Professional earning reports and statements
Different payment gateways
More than one commission system
Order email notifications
Vendor announcement system
Store SEO
Store Support
Back-ordering and many more
Final Thoughts
Well, the Pro version of Dokan Multivendor Marketplace costs you $149 per year. You can create your own advanced Shopify by spending only $230 if you add a domain and hosting cost. On the other hand, the basic Shopify package costs you around $348. Please note, you are getting only basic features with this amount. Not to mention, you are also getting free support and updates for one year.
Now, let us conclude with some key points.
Staff Management
Shopify allows only two admin accounts for this price, whereas you are getting an unlimited number of admins or staff with Dokan Multivendor.
Payment Gateways
You have to pay extra for each transaction if you are using extra payment gateways. But you can use more than 100 payment gateways and you don't have to pay anything extra.
Earning From Each Sale
Using Dokan Multivendor, you can create a shared marketplace with other people. Most importantly, all of you will get individual stores from where you will be able to operate your own sales.
You can also earn from your vendor. Each sale they process earns you a commission and this is one of the most notable features of a marketplace.
Feel the Freedom & Be a Part of Something Bigger
There is an endless opportunities on the web and you have to grab the best one that suits you. WordPress gives you the freedom of taking big opportunities. While you are using Shopify, you are limited to a simple sub-domain and cannot customize your website on a large scale. Dokan along with WordPress gives you the ability to customize your store independently the way you like!