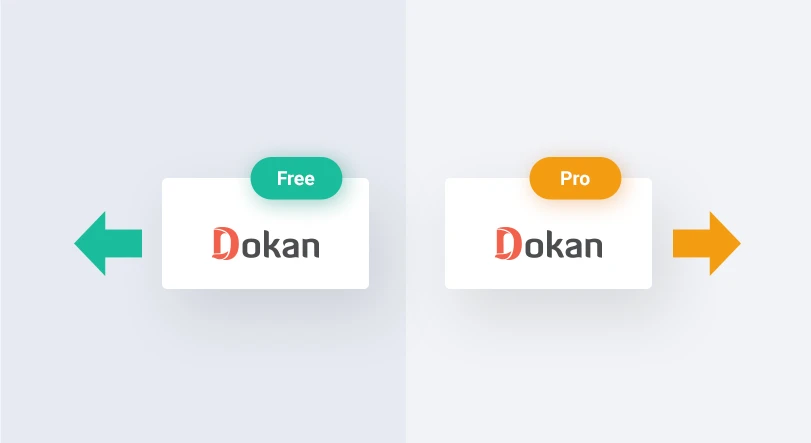 Dokan Free and Pro are Getting Separated
Before hitting the update button on your Dokan PRO powered site, read this post.
We are going to make some changes to Dokan (actually in the file structure) that will require an update but make things easier for all our present and future users. Don't be alarmed, you will only need to update your plugin once and everything else would remain unaffected.
So, what are the changes?
Plugin splitter
If you are a Dokan pro user, you will be using two Dokan plugins from now on.
Currently, you need to replace the free plugin in order to update to the pro plugin. But after this change, you would not need to remove the free plugin because the pro features are going to be packed as an extension. When you purchase a license for PRO, you will receive an extension (plugin) which you will use with the free version.
People had to completely delete Dokan lite and then install Dokan again from the zip file. Sometimes, users forget to remove the free plugin and install both plugins. This is a problem. So, to remove this issue, the pro folder will install as a separate plugin now without the need to remove the free version Dokan Lite.
Change of name
Dokan lite from now on will be called Dokan Multivendor available on the WordPress.org repository and the paid version of Dokan will be called Dokan Multivendor Pro, which will be available for download only from weDevs my account page.
Translation files
PRO users will have to maintain 2 .mo files from now on. The newer file will only hold the strings for the pro section of Dokan.
You can learn how to translate and generate these files from this documentation. (Currently being updated)
How to take in the transition?
It will be quiet and painless. Just kidding!
The process is simple, you will need make some guided clicks only. You will be prompted on your admin section to update. For example, if you are using PRO, you do not have the free version installed – during this update the free version will be automatically installed when you click the update button. Let's clear it out with this video.
If you already have the free version installed only, just download the pro module from weDevs.
Will it affect my licence? – No.
It might come to your mind that since I am installing a new plugin for getting the pro features, what will happen to my previous subscription/license. Simple, we ensure you that it will remain unaffected and continue to work normally.
What will happen when my licence expires?
You will only not receive future updates and ticket based support for the PRO module, but you will continue to receive updates for the free module. You will have to rely on slower free support from the WordPress forum.