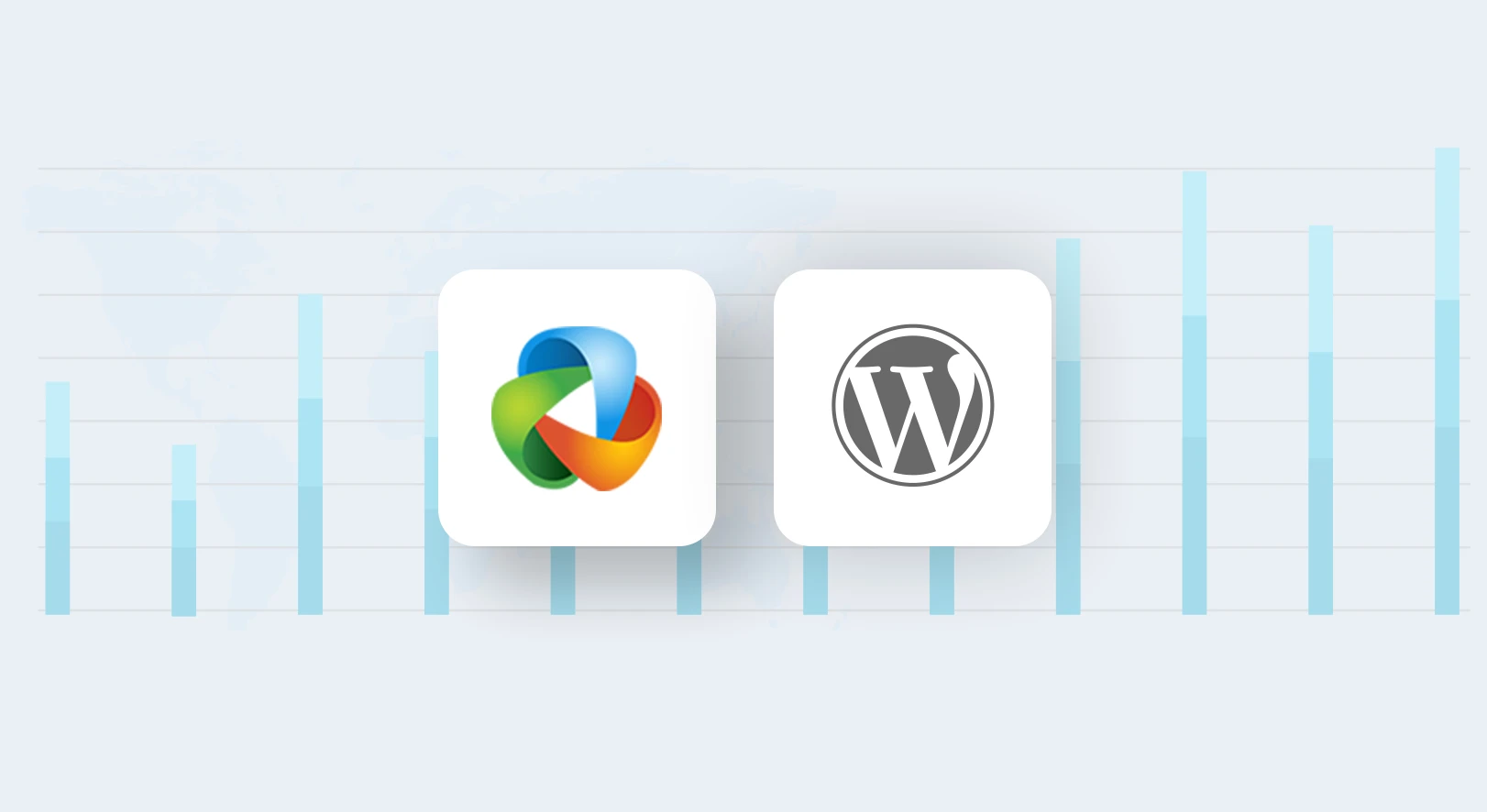 weDevs is Bringing Back The Missing Stats of New WordPress.org Plugin Directory!
Missing the Plugin Stats in the New WordPress.org Directory? We know! Here at weDevs, we feel your pain. To ease your pain we brought it back, and you know what, we made it even better than it was before!
The Problem!
The new design for Plugin Directory in WordPress.org came live yesterday. We all seen it in beta, but still, after seeing it live, most developers freaked out about several things. The new search algorithm is one thing, you could read about it here. And the next disappointment is when you find out you cant see any download count at all, beside just the Active Install. So, how do you could know if your plugin is being ranked bad, and not getting Downloads like before? There is no official default way. That's problematic!
Why We Created This?
At weDevs our core business is WorPress product, to be exact WordPress Plugin. Not being able to understand how we are hit with new algorithm is a big blow for us. But the good news is the API still works, and our Founder & CTO Tareq Hasan was able to cook something very quick.
Presenting "WP Stats by weDevs"
Here I would like to Present "WP Stats by weDevs" – WPStats.weDevs.com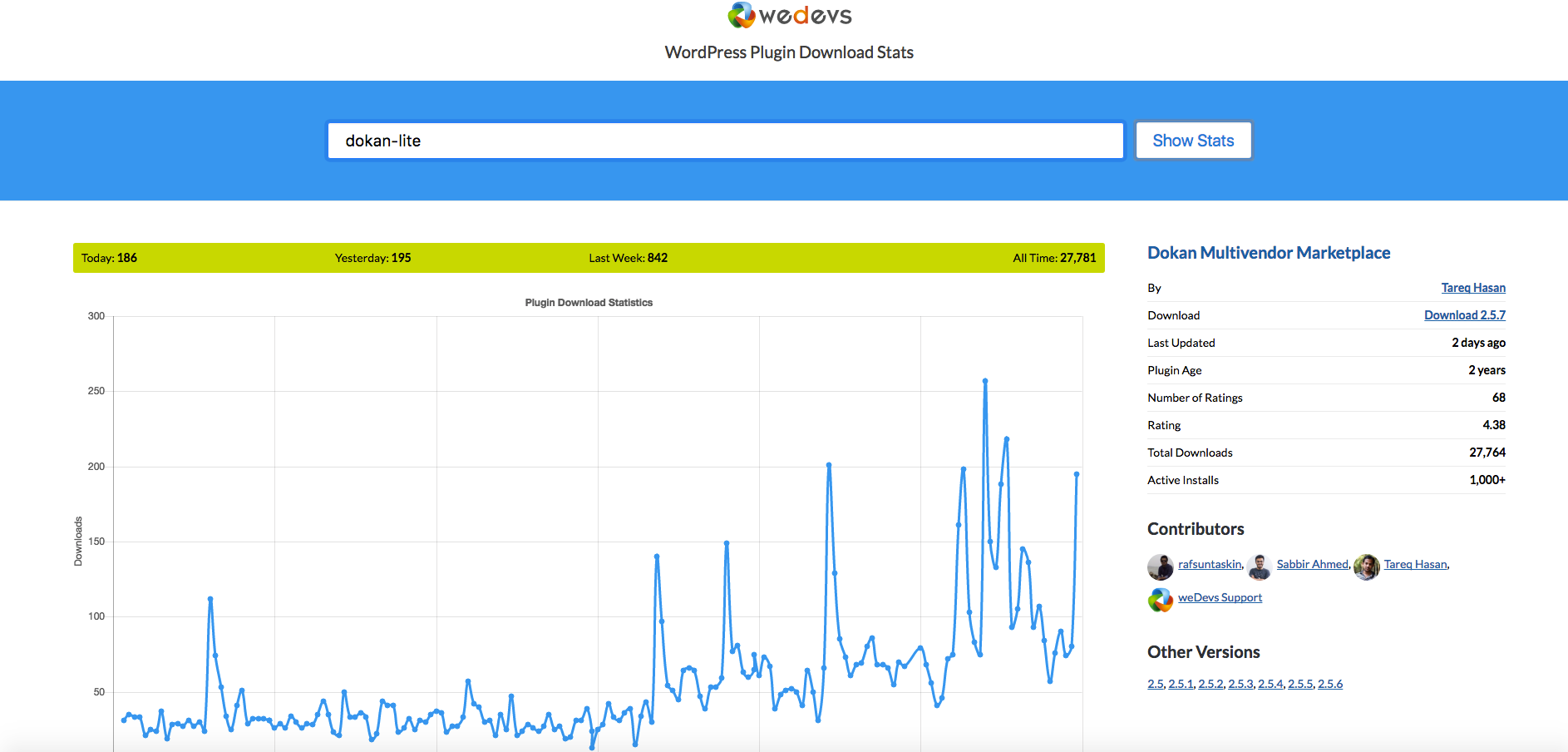 It shows you even more data than we used to see in old official WordPress.org plugin directory.
What Data You Will Get?
You will get those following data on any available plugins
1) Download stats for Today, Yesterday, Last Week, All Time.
2) Plugin Age
3) Number of Ratings & Rating Average.
4) Total Download numbers
5) Active Install count.
6) Daily download count data for last 180 days in Chart.
7) Contributor List.
8) Old versions' download zip file link.
9) Version Usage Statistics.
How-To Use:
1) Visit – WPStats.weDevs.com
2) Input your plugin slug in the search field, press enter or click "Show Stats".
So, if you plugin's url is https://wphive.com/plugins/dokan-lite/, your slug is "dokan-lite", just put that and you will get those stats.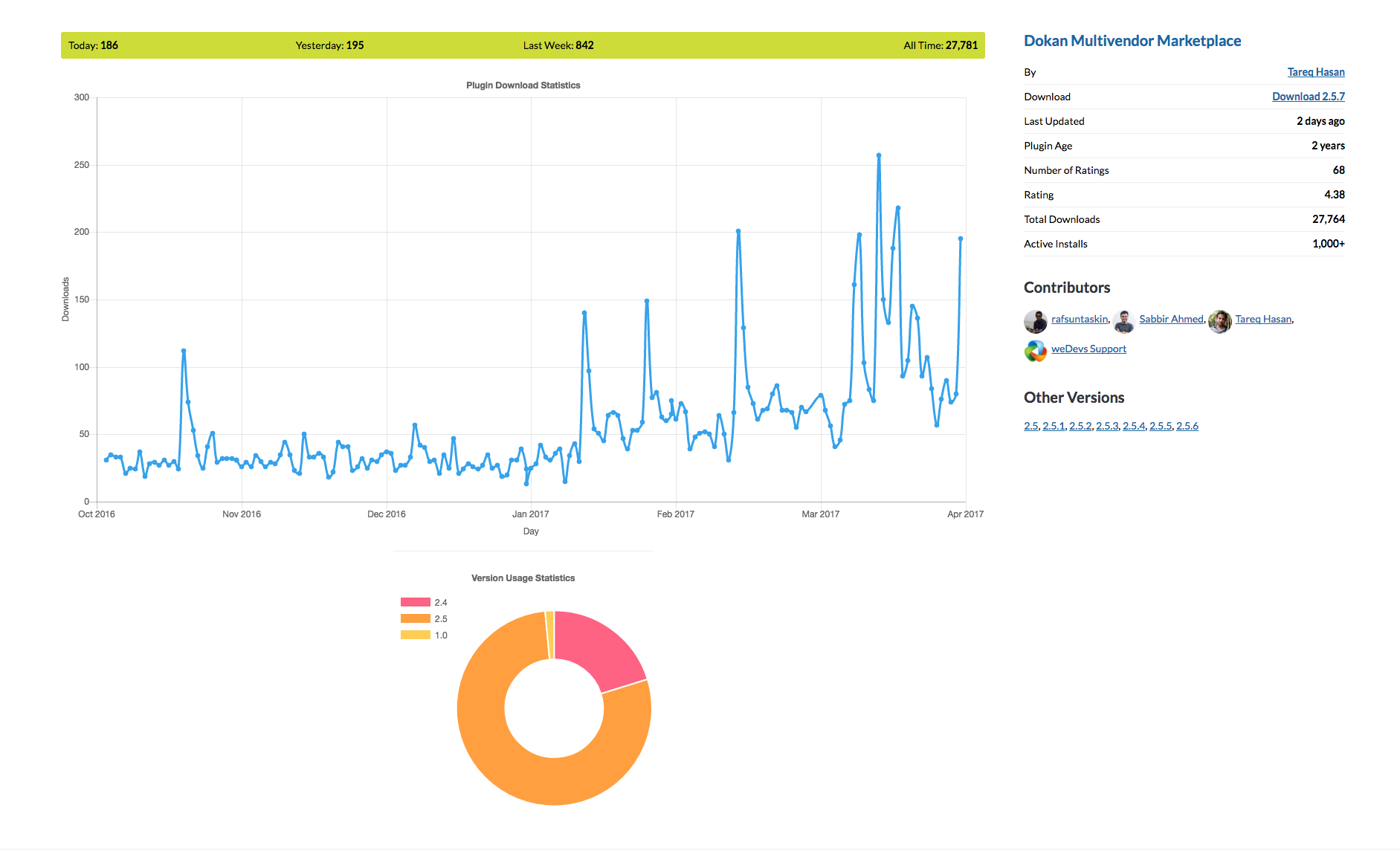 Let us know in comments what do you think about it. We would love your feedback and could add few features as well.