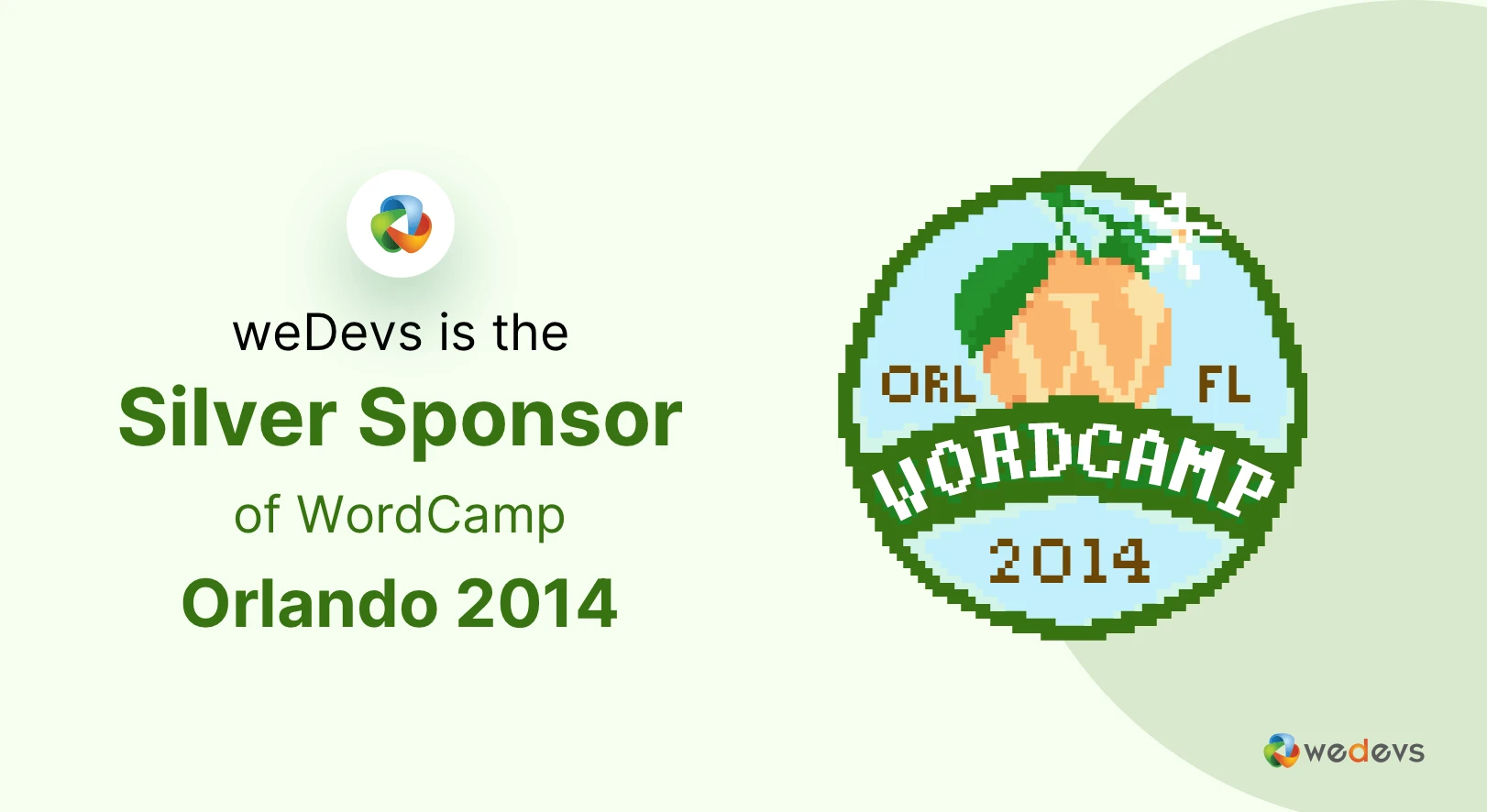 weDevs is the Silver Sponsor of WordCamp Orlando 2014
At weDevs, we pride in working with WordPress and we love to do everything we can to give back to the community. As part of that, weDevs will be sponsoring WordCamp Orlando 2014 that's scheduled to be held in December 5-6, 2014.
WordCamps are WordPress-centric events that take place around the world. Though started by the core WordPress developers from Automattic, today, there are many WordCamp events taking place in different cities around the world that are organized by WordPress professionals and users alike. At WordCamp events, attendees participate in live discussion about various aspects of using WordPress. It's also a great place for WordPress developers and users to get to know each other and build up their professional network.
weDevs' primary development focus is on WordPress. Our major plugins — Dokan, WP User Frontend, WP Project Manager, etc — are made for WordPress. We love working with WordPress, and therefore, as a gesture of giving back to the community that made WordPress possible, we are happy to be able to sponsor the WordCamp Orlando event as Silver Sponsor.
You can learn more about the WordCamp Orlando 2014 event at the official website of WordCamp Orlando.