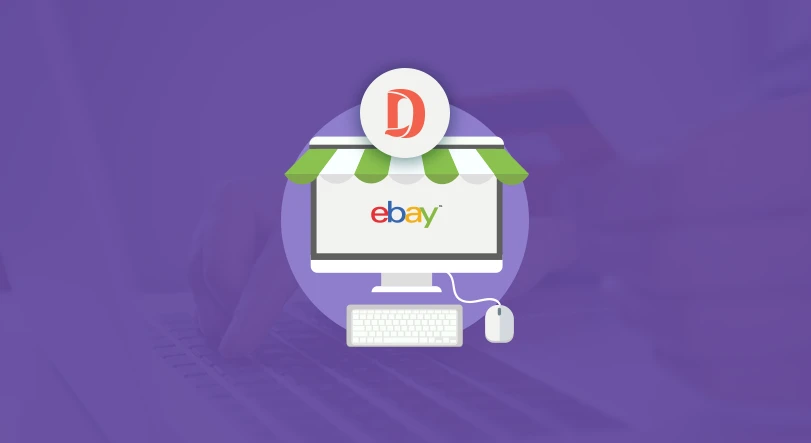 Create an eBay-like Marketplace Using Dokan Multivendor
If you are reading this you probably have thought about making your own customized online marketplace like eBay.
On eBay, everyone can be a seller and a buyer simultaneously. Also, consider the fact that auctions are way more attractive than ordinary sales. For buyers and bidders, auctions create a sense of curiosity which makes people more vigilant towards the product they like. All to the advantage of the seller, the buyer often ends up purchasing at a higher price than they thought of initially. Since bidders compete simultaneously for the product, it's always a winning situation for the seller. The feel of scarcity as well as urgency that auctions create in the minds of onlookers is often more powerful than regular marketing techniques created to make an ordinary sale attractive.
Now imagine building your own online marketplace of auction-able products with today's best eCommerce solution, that works with an unlimited number of vendors, and sells multiple types of products. Let me tell you, it is not as hard as you may think.
The Cherry On Top:
Imagine also if you could mobilize your local neighborhood to join your online marketplace through which they can create their own store and auction used items. Think about the amount of ease, convenience, and customers you would be bringing to these local sellers through your online marketplace. Instead of resorting to a painful and time-consuming garage or Craigslist sales, your locals can simply auction their item on your marketplace with some images, descriptions, and a minimum bid price, and also be able to reach out to a greater number of customers. How cool is that?!
What's in it for you?
What if you also get to earn a commission from your vendors for granting this opportunity? Wonderful isn't it?! Now you have a solution that brings all these goodies to you on one platform.
What is Dokan?
Dokan is a WordPress-based Multivendor eCommerce Plugin through which you can create your own online market with complete authority. Dokan lets you become the owner and the host of other vendors who create their online stores in your marketplace. With the add-on, Dokan Simple Auctions, you are able to give your vendors the platform to create their own businesses of auction-able products.
As an admin of Dokan, you get to charge commissions globally, from your vendors for all sales or on particular sales.
Whether it's one item or a business at work, with Dokan Plugin both you and your vendors win!
Pre-requisites to Create a Online Marketplace Like eBay for Auction-able Products
The tools you need to create this marketplace are essentially four:
WordPress
Thus, the Dokan Simple Auctions add-on extends the popular Dokan plugin with auction features. With this add-on, your vendors can easily make auction-able products along with regular products.
How Dokan Simple Auctions Help You and Your Vendors
Auctioning is attractive than simple sales as your vendors get to attract better prices for their products than self-set prices. Vendors are able to set a minimum price that is deserving of their product and even sell at a higher price. You, as an admin, are also able to attract a distinct set of customers to your marketplace who enjoy bidding and are on the lookout for unique products. Auctioning is attractive to many because it simultaneously allows many people to participate and compete for a product they like. This public sale or crowd involvement feature makes auctions intriguing and preferable to both buyers and sellers.
The simple auctions work both with free and pro versions of Dokan.
The Benefits of Using Dokan to Build Online Marketplace Like eBay
Through the Dokan plugin, you will be catering your online marketplace both to customers who like normal sales and auctions.
With Dokan Simple Auctions, your vendors can determine a Start Price, Reserved Price, Bid Increment, Buy It Now Price, Auction Start Date, and End Date for their items. Buyers will be able to view the last bid made and make their bid accordingly.
Dokan gives your vendors a customized storefront and a chance to give their customers help and support as extra. Thus, buyers can directly contact vendors for support, queries, and problems without the hassle of contacting the admin of the marketplace.
As an admin, you also will be able to get store insights and detailed reports of how your marketplace is performing. Your vendors too can see sales reports. Admins of Dokan also have the capability to activate or deactivate selling rights to vendors or promote as trusted vendors. You are also able to make announcements to your vendors' dashboard, review requests for refunds from customers, and issue them. Moreover, you get powerful payment gateways like PayPal Adaptive and Stripe, which can automate your money distribution. You can even earn with customized commission rates on specific products or vendors.
Create an eBay-like Marketplace Using Dokan Effortlessly
Dokan Multivendor for WordPress is thus the ideal platform to create your dream online marketplace of auction-able products. It is created on WooCommerce, which is today's best eCommerce solution. Dokan runs on WordPress, the most popular CMS platform. The plugin is also open-source, highly customizable, and has all the essential features required to successfully run an online marketplace with multiple vendors.