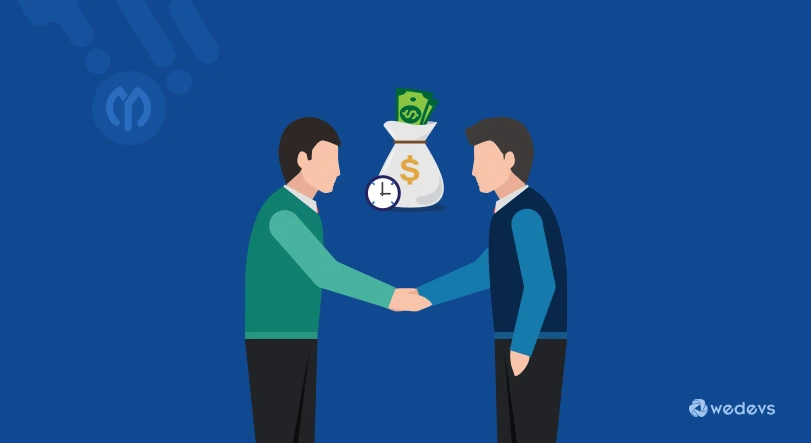 How To Increase Client Trust and Get Paid On Time
You may be working for a client and trying to meet your deadline, but struggling to gain their trust. While you work heart and soul, your client may think you are not doing enough. This becomes very difficult for you as you cannot express your dedication and increase their trust.
It's Time You Knew Why Your Clients Aren't Trusting You
There are several reasons for clients all over the world, cannot trust people who work for them. So, let's dive in and find out these causes.
Is there a lack of transparency in your workflow?
The most common and root cause of the trust issues is nothing but transparency. If your client cannot get a clear view of what you are doing, they will not trust you. It's a simple thing for creating a good relationship. If there is no transparency in your workflow, your client will most likely to think that you are taking advantage of them.
Are your billable hours misaligned?
A very serious problem occurs when your work and billable hours, client's goal and your dedication are misaligned. Every client wants the best quality work within a reduced billable working hour. On the other hand, you may want to take your time for completing the work properly.  This creates serious trust issues.
Have you maintained a proper communication?
Customer happiness is the most important part when you are dealing with their trust. Unhappy customers will tend not to trust you and most importantly, they don't usually pay the bills. You might think that providing high-quality work makes them happy. Unfortunately, you are wrong big time!
Customer happiness lies within their trust on you. It's all about increasing trust and making them believe that you are working your best to give them the most suitable results. This makes them happy and they pay you on time.
How to Solve these Problems for Increasing Client Trust
As you have come this far and went through finding out the reason behind trust issues with your client, this is high time we give you the solutions to increase client trust.
Please note that these are highly complex solutions and you may need powerful project management tools to perform them!
Wait, don't go. I am just kidding 😛
During my past 4 years as a freelancer, I have worked with many clients and faced these troubles. But people who I was clear with stayed with me and grew in trust. A trusty client is the best asset someone can build in a business.
My clients were spread across the globe. So I had to rely on web services that allowed me to overcome these problems. I personally love WP Project Manager because it is free and delivers what I need. Let's find out solutions to each of your troubles that you are looking for.
Create a window for your client into your workflow
Transparency in work means giving a clear view of what you are doing for your client. You can easily do it by creating a window into your workflow.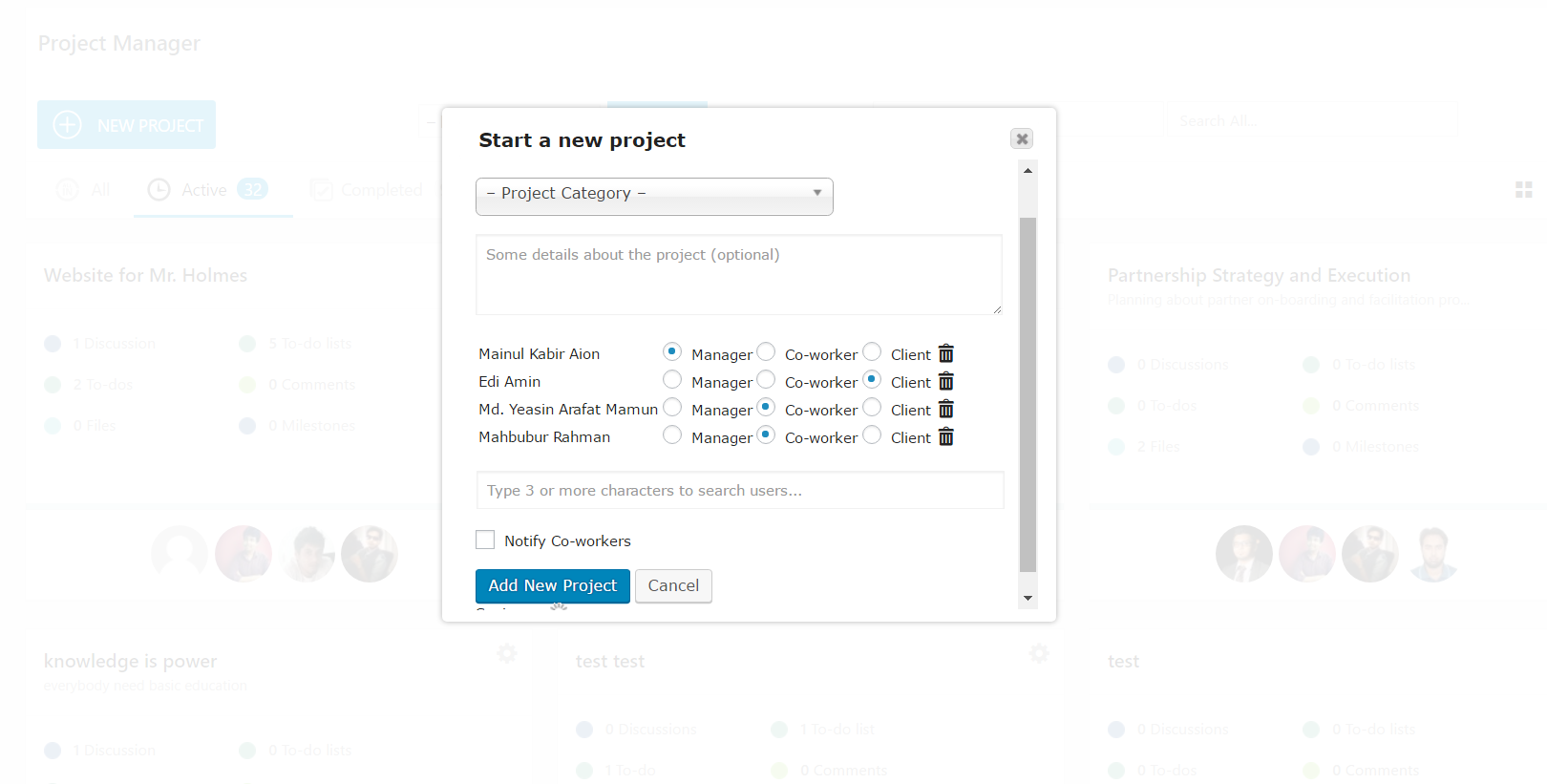 If you are using a project management tool for managing your clients work, then you might consider giving them access to it. This can greatly help you to show your client your progress and also every little step that you have taken.
Of course, you have your privacy and you don't need to show everything to your client. All you need to do is give them some access and using it they will be able to get insights about your work.
Set realistic expectations
Your client will always look for realistic expectations from you. This why you should be careful while planning the project and giving deadlines. Almost 90% of the projects take longer than allocated time. So, you must keep some extra time on hand while planning, but make sure they are realistic.
The best way is to use proper planning and scheduling tools such as GANTT chart. This will make sure your plan is realistic and this largely increases the trust of your client. Most of the project management tools have GANTT chart feature so you can take the advantage of it while making a winning plan.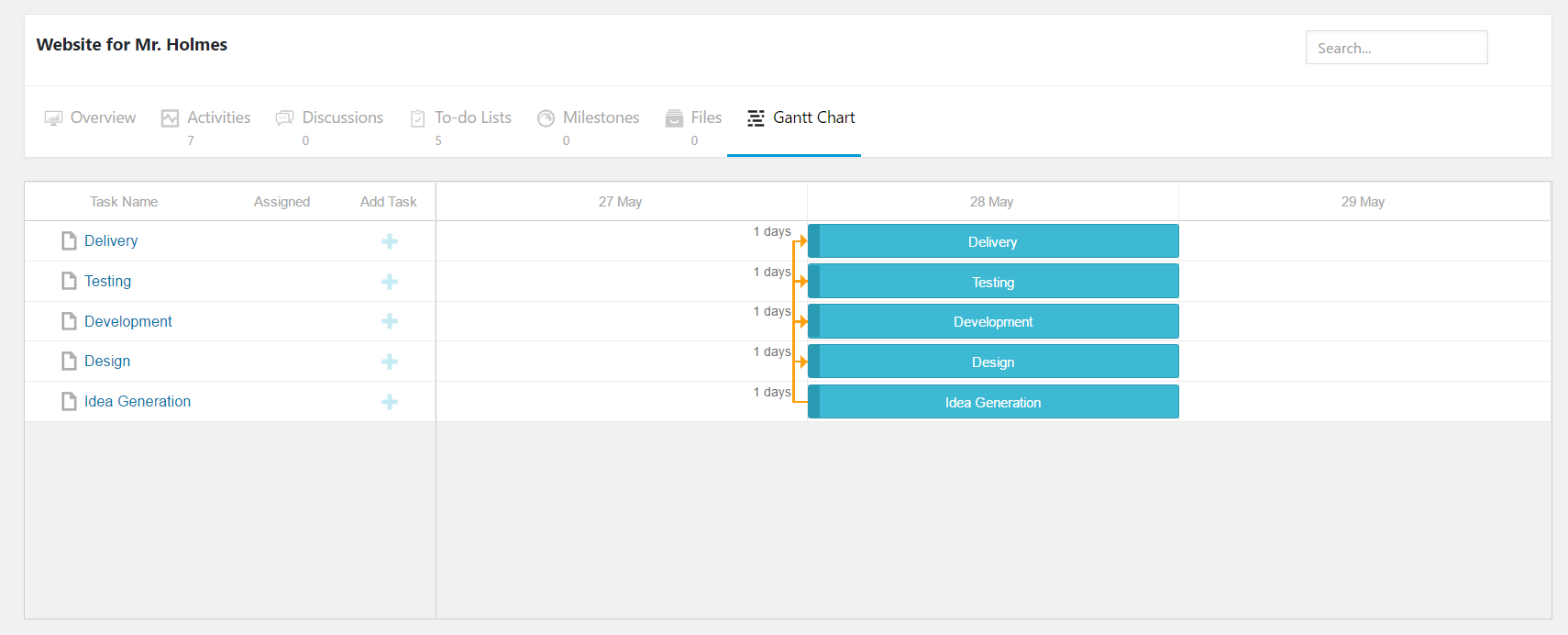 Create a better relationship with proper communication
There is nothing better than a good relationship with your client. This not only increases their trust but also makes things easier. It is recommended to maintain regular communication with your client. You can significantly increase your client's trust and make them happy with your work.
Modern project management tools have built-in communication system including discussion, emails, notifications, daily digest etc. This helps a lot to build a better relationship.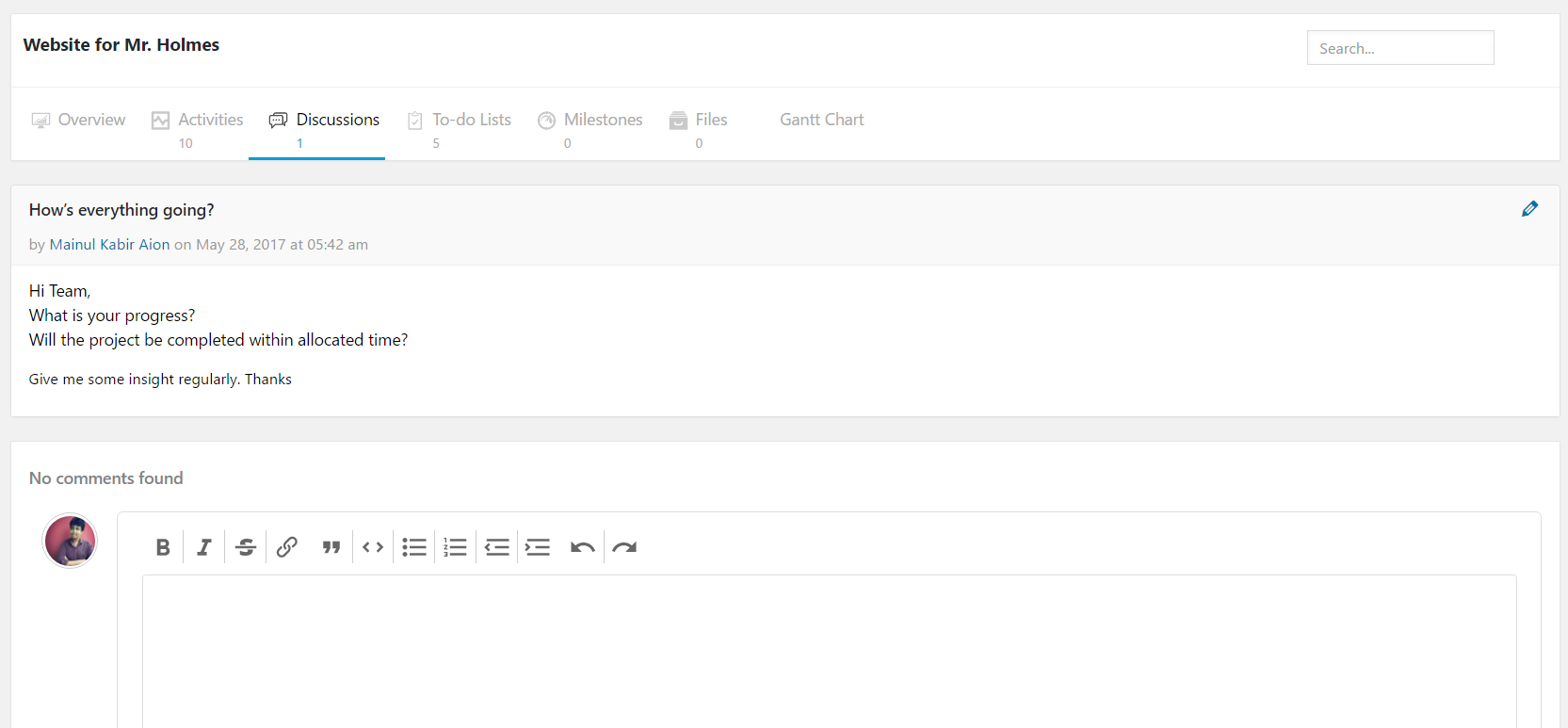 So, What about Getting Paid on Time?
If you have successfully increased your client's trust, you will surely get paid on time. You can also take some other actions which may help you a lot to make things right about getting paid properly. Here are some tips that you can consider.
Create a proper payment contract
A contract is the proof of commitment you are making with your client. So, while making a commitment, include a proper payment contract and the services you will be providing. You can also ask for some policies including payment logistic, late payment penalties, termination or project, no payment issues etc.
Send invoices Regularly
Always create detailed invoices and send them regularly. Don't forget to include due dates, late payment penalties, payment options etc. Also send the invoice to the client directly.
Communicate
Maintain communication with your client on a regular basis. Use different communication methods including-
Email
SMS
Voice Mail
Cloud Billing
Automatic Payment
Try to convince your client to automate the payment system. You client may have dozens of things to think about every day. They might forget about the payment intentionally. So, if a recurring or automate payment is enabled, you will get paid on time regularly.
What's Next?
You must be tired of reading this long post. We are concluding it with the most important thing that you should keep in mind. Here it goes-
Being transparent with your work is the best solution to resolve trust related problems.
You can use project management tools for WordPress and speed up the process. All the screenshots provided above are taken from our very own WP Project Manager, a powerful solution that can greatly help you to increase client's trust.
Don't forget to give respect to your client and let them see your progress over time. This will increase their trust and they will not hesitate to pay you on time.