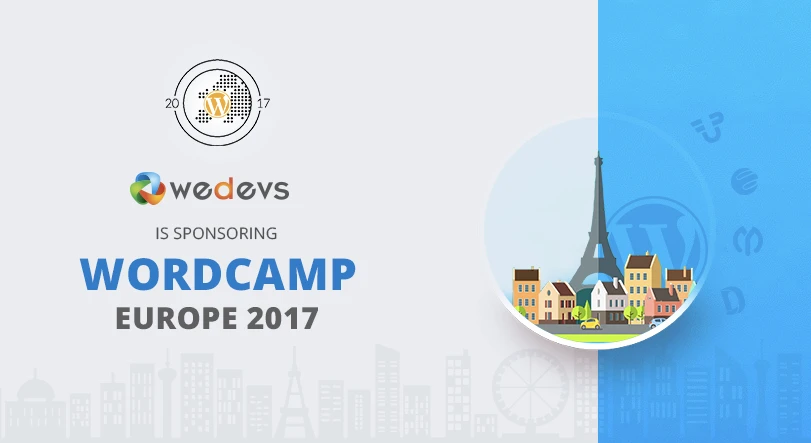 Meet weDevs at WordCamp Europe 2017 in Paris
We are back again with sponsoring another community event, and this time it is WordCamp Europe 2017, Paris!

This is our first sponsorship in Europe. We usually try to sponsor and attend at least 4-5 WordCamps every year around the globe, mostly in the United States. When we heard of a WP event so big and in Europe, we were very excited and didn't hesitate to call in.
Previously we were at –
We Want To Meet You Guys!
Our CEO M Asif Rahman and CTO Tareq Hasan are en routé to Paris for attending the event. You can find them at the weDevs booth just in front of Jetpack. You can follow their activities by following them on twitter (profiles attached with their names).
Offer!
Visitors at our booth will get a hefty discount on all our products, including all extensions of WP ERP.
Here is the Swag!
If you are at the venue, don't forget to stop by, say hi and pick up a weDevs branded t-shirt, flyers and stickers made specially just for the occasion!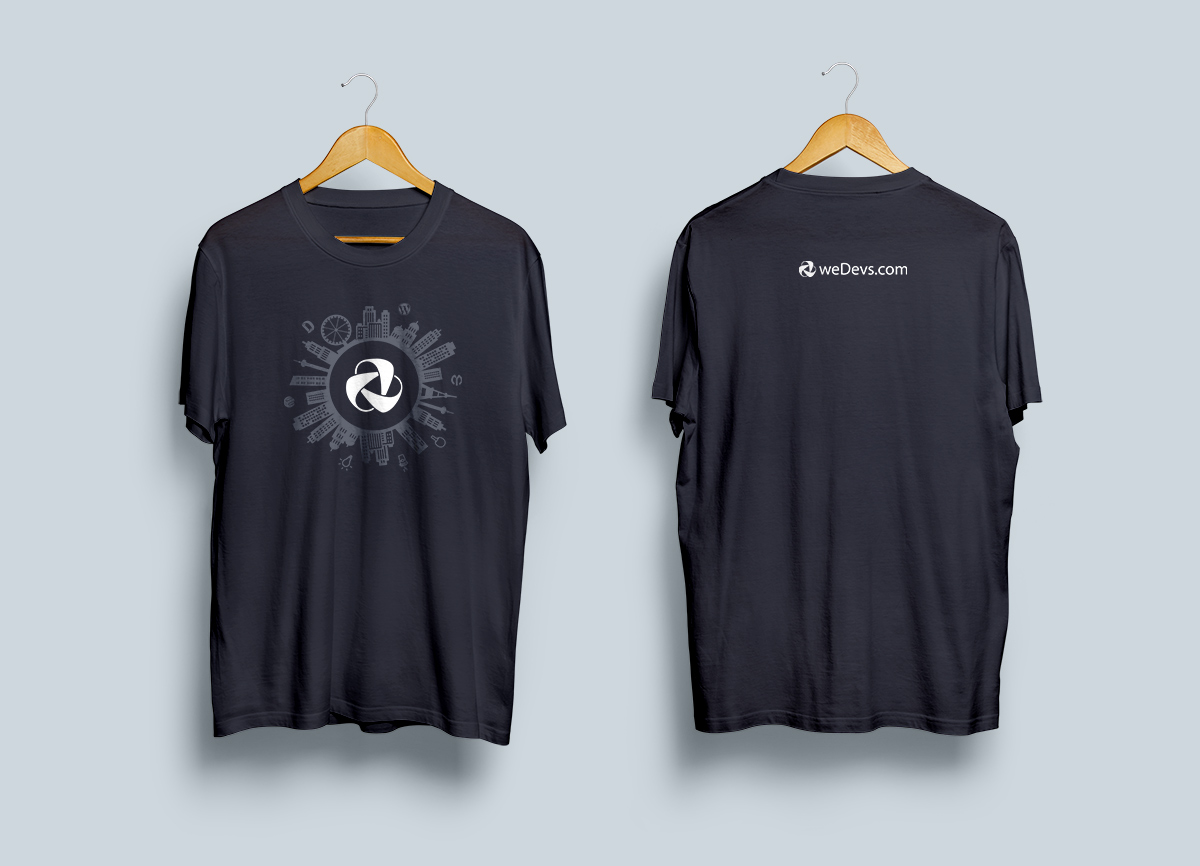 How to Find Our Booth
Our booth is small, but very easy to locate. It is just infront of Jetpack, Yoast and GoDaddy. Here is a map – it will help you to find us among several other amazing WordPress companies! You can also follow weDevs on Facebook, Twitter & Linkedin to get more updates on WordCamp Europe 2017.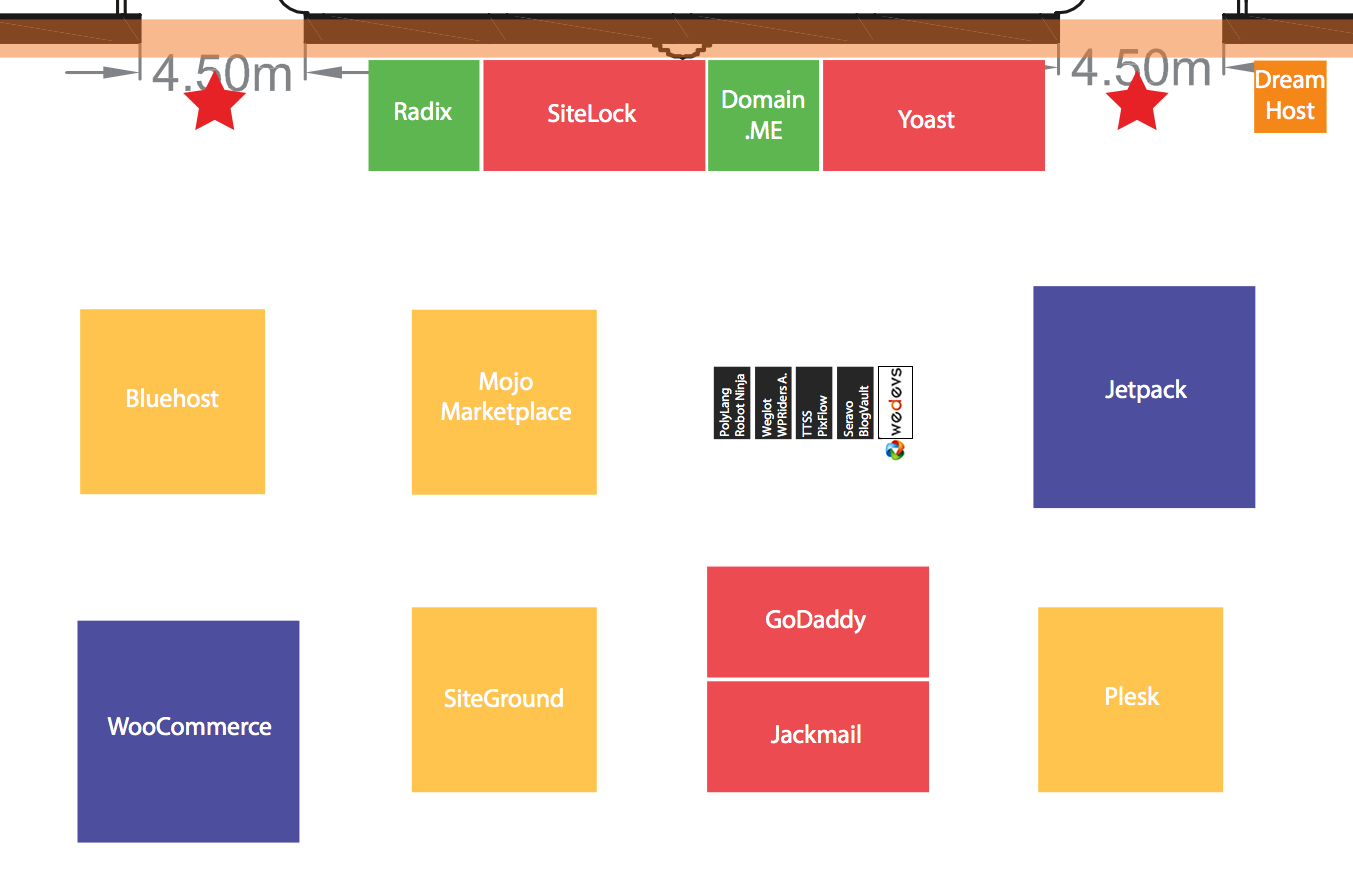 Collaboration is the Pillar of Open Source Community
WordCamp is all about sharing knowledge and helping each other within the community. This is the reason weDevs always try to sponsor and attend WordCamps all around the world. So, come and join this meetup of the year for the WordPress community to learn and collaborate with other developers.
Not to mention, this occasion is not just for developers, users also come to find out amazing new things and make their life easier with powerful WordPress stuff. We are expecting more than 3000 attendees to crowd up Les Docks de Paris, the WordCamp venue this year.
We are really excited about this one because this is the biggest WordCamp for us so far! You should also attend to keep the spirit of collaboration and make world's largest CMS alive within millions of people.
See you soon!