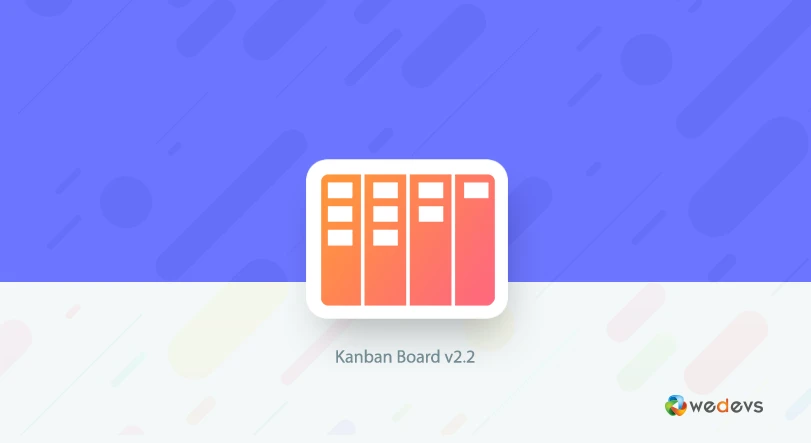 What's New in Kanban Board v2.2
Managing tasks has never been so easy, thanks to Kanban board. It is a must have tool for any company who has to deal with lots of projects and tasks every single day. WP Project Manager has this ultimate extension in its arsenal so that you can manage tasks based on their status.
If you are already using Kanban Board add-on, you may know it is follows the popular Kanban method of project management. Using this tool, you can easily manage your tasks in different board and modify them anytime you want.
WP Project Manager Kanban Board v2.2
We have recently updated Kanban board with lot of improvements. Now, you will notice the system is super fast and has many useful features to provide you a smooth project management experience. We will also release a new update tomorrow which will fix many minor problems.
In today's post, we will discuss the new features that comes with the recent updates including the improvements that v2.2 brings to your system. Let's find out!
Improved Design and Smooth Navigation
The idea of Kanban Board is to visualize your projects and it's workflow. Along the new updates, you will get a better view of your projects so that you can manage them easily.
Besides the design, we have made navigation smoother than before. Previously, you had to access kanban board from the menu tab of each project. Now you can easily access it by clicking on the vertical line on to-do page (indicated in the screenshot).
New Default Boards
The boards show the current status of your tasks. The new update will give you four default boards including –
Open
In Progress
Done
Overdue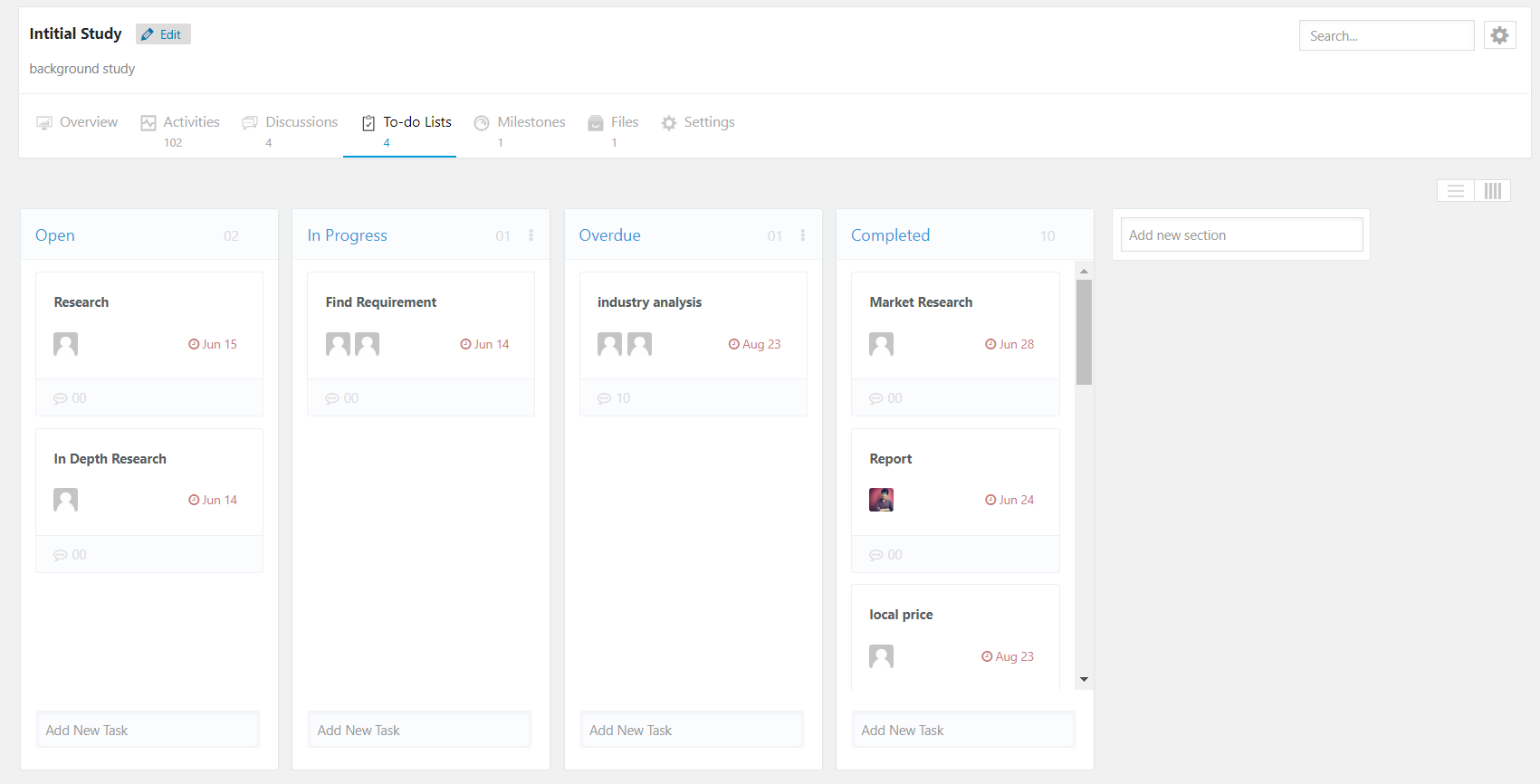 You can drag and drop your tasks within these boards according to your requirements. They integrates your tasks automatically with their status. This means when you set a status to your tasks, they are placed according to it. You cannot delete Open and Completed boards. Other two can be deleted permanently and they cannot be restored later.
Managing Boards are Easier than Before
You can add, rename or delete boards whenever you want. You can also drag and drop drops to rearrange their position. There is a 'Add new section' placeholder from where you can create new boards.
To rename a board, just click on the title and insert the new name. You can also delete a board by clicking on the options pane on the board. View this video to understand how to manage boards easily.
Improved Task Creation & Management
This new update gives you smoothness over the Kanban board. You can easily drag and drop your tasks as cards and manage them flawlessly. When you are using kanban board, you can create tasks on the go from your boards. You don't have to navigate all the way to to do list and create tasks.
You will find inline task creation area under your boards. Just enter the task name and optional information including status, assigned member and date. This will create a task for you instantly. The following video tutorial shows how you can perform this action.
Managing your tasks is now easier as you get to change the status of your tasks while dragging it to another board.
Show Total Task Number for Individual Section
Now, you can track your tasks with the total task number for each section. This value will be showed beside the section or board name.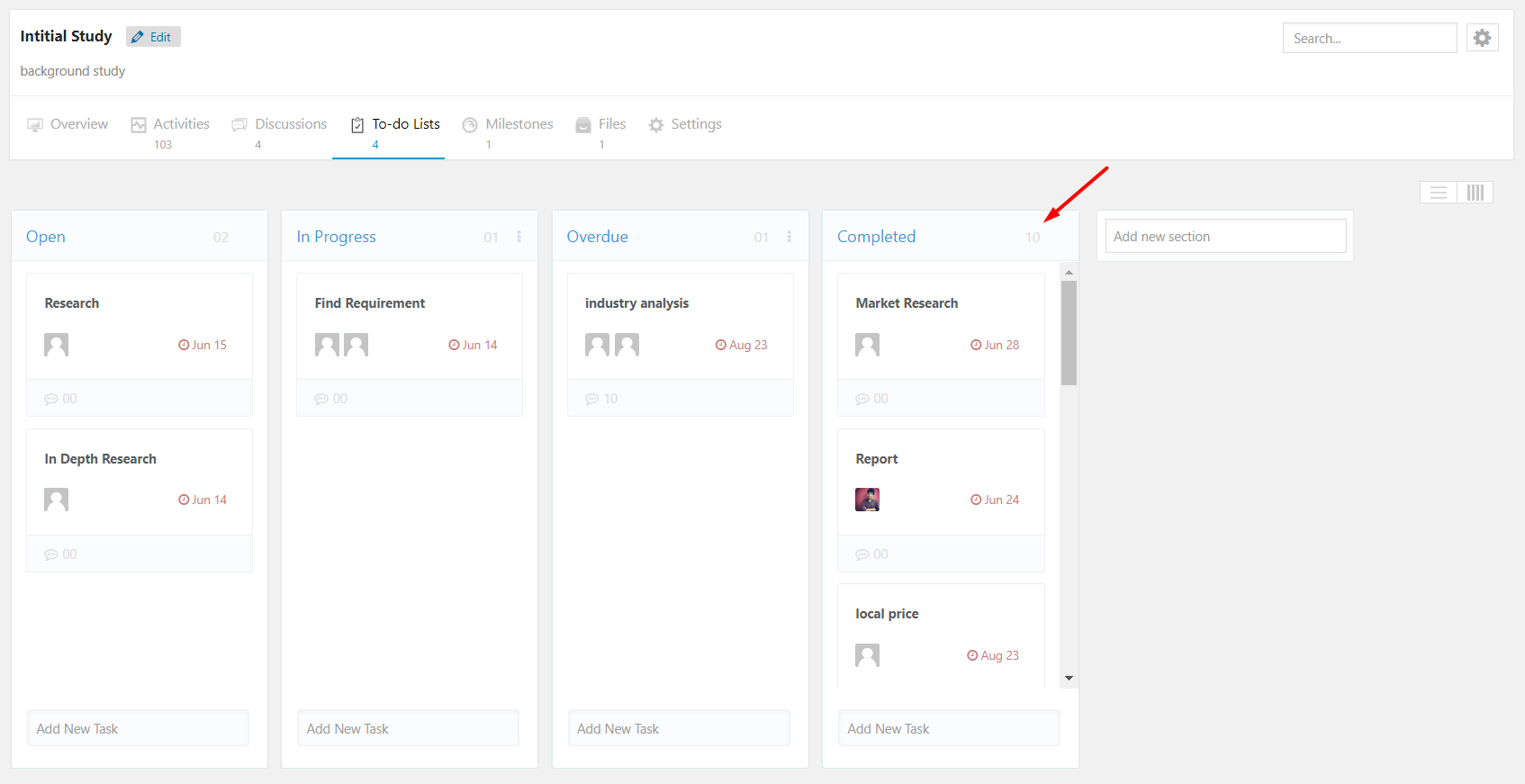 Show All Task Meta
The new Kanban board brings all task meta to the board. This helps to show relevant information related to the tasks. Thanks to this, you can manage your tasks with enough details.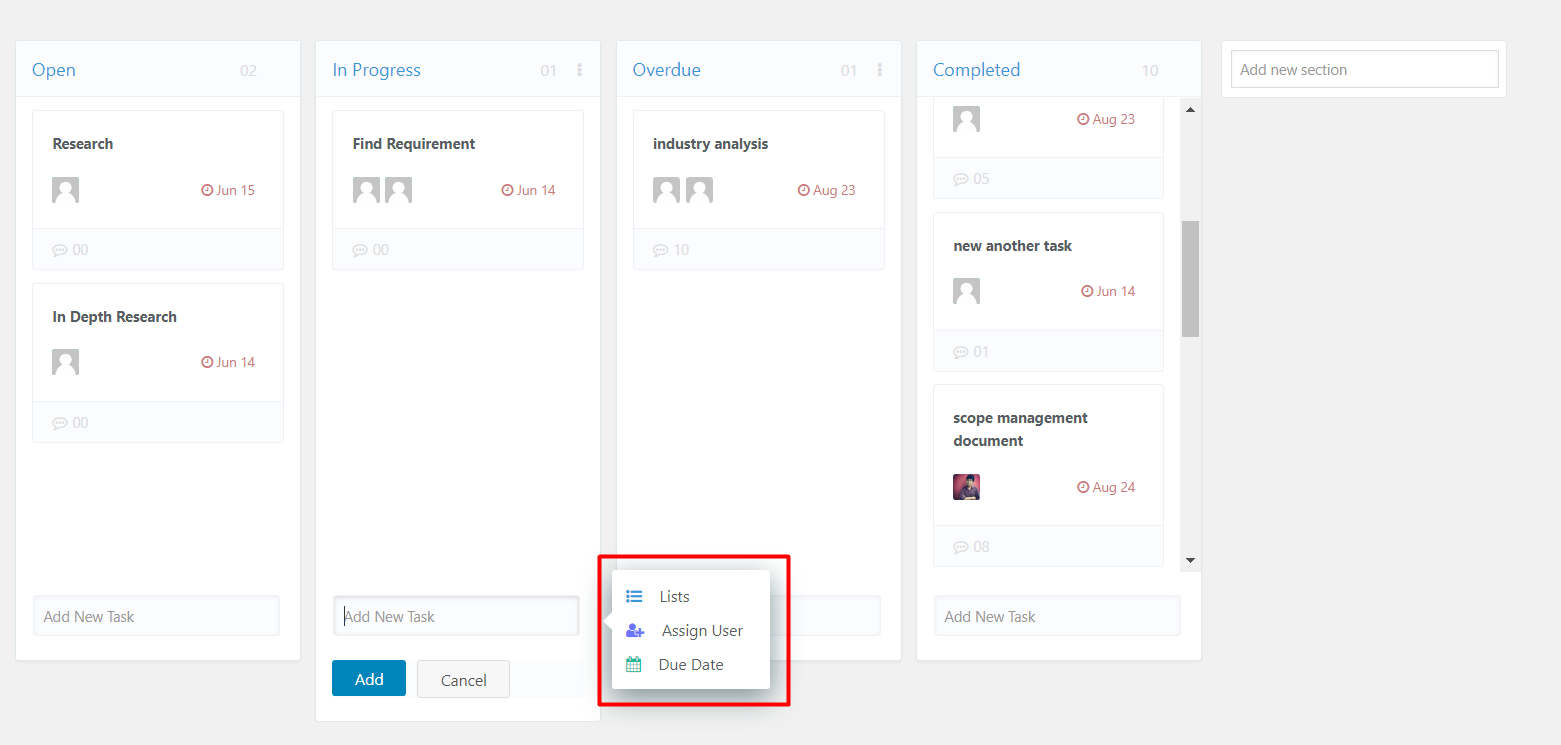 You will be able to get this update next week. Just visit your My Account page to download the Updated copy of Kanban board and take advantage of these new features to make project management easier.