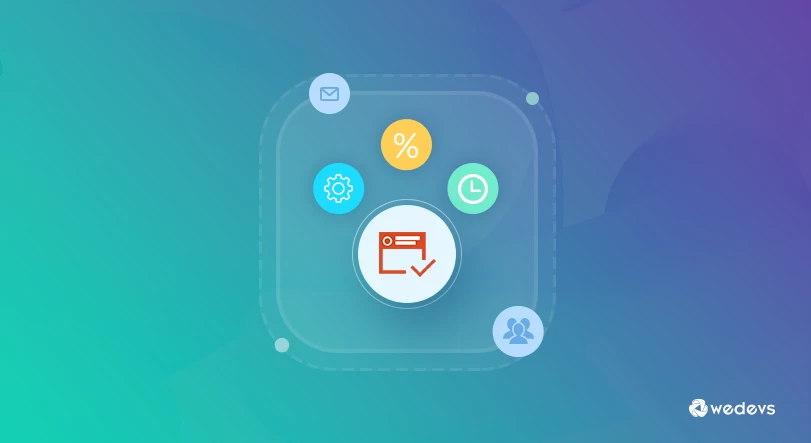 Marketplace Vendor Management Through Dokan Subscription Extension
More and more people are building their own multi-vendor marketplace as it is a great way to make money online. These days you do not need much technical expertise to get started. A quality multi-vendor plugin offers so much convenience that you just need to focus on your business plans and execution strategies.
But easier said than done, right? As the owner of a marketplace, you are essentially managing a revenue-generating team that primarily includes your vendors. So you must use your tech solutions in such a way that boosts up efficiency and profitability. In this write-up, I will guide you through different aspects of vendor management and how it can be done with Dokan Subscription extension.
Suitable Package for the Vendors
Before your vendors can start uploading their products in your store, you need to create a subscription package for them. It should be done from your website backend. The user steps are for the admin is really easy. But the difficult part is to understand how you should better utilize these option through solid business understanding.
First, input the nature of the product. It can be simple product ( a mobile handset ), a grouped product ( Winter clothing ), a subscription product ( like Piano courses ), downloadable product ( a book PDF or audio file ) and so on. Set the price, quantity, validity and commission percentage for each package.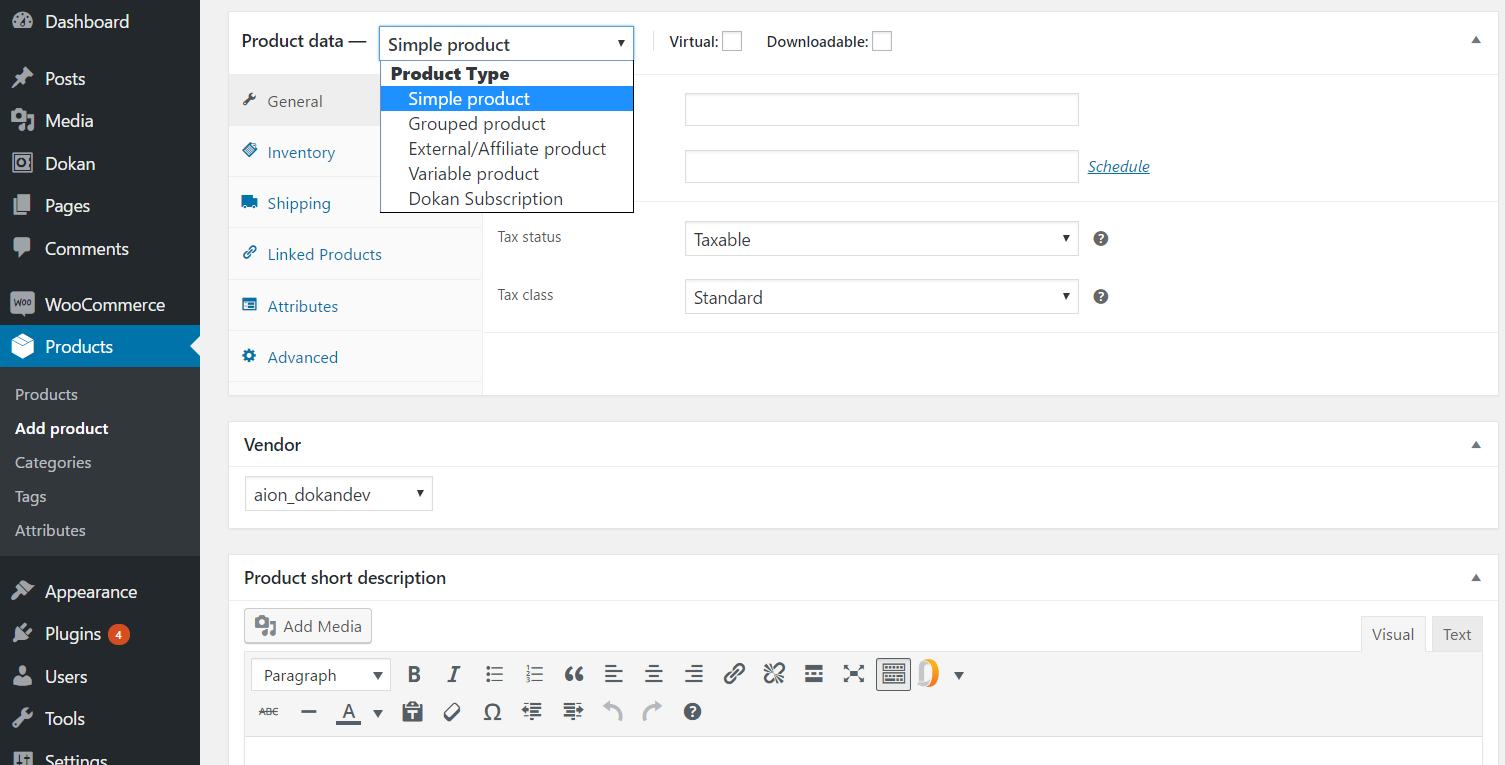 Few Business tricks to follow
An intelligent approach would be to set different package for vendors with varying sales records. Here are a few business advises to keep in mind:
Quantity: The quantity should be restricted for vendors that can not guarantee sales above a certain range. Because extra slots might give the vendors opportunity to upload inferior quality products or fillers.
Validity: You should set the validity / expiration date in such a way so that it pushes the vendors to close sells as soon as possible. A relaxed expiration date will not create sense of urgency in a vendor.
Commission: The commission acts as the direct incentive for the vendors. This is why you need to be extra careful about setting commission rates. Follow the basic strategies for that, but use data. The most sought after products or top performing vendors must be given higher commission rates. Because they are the ones keeping your profit wheel spinning.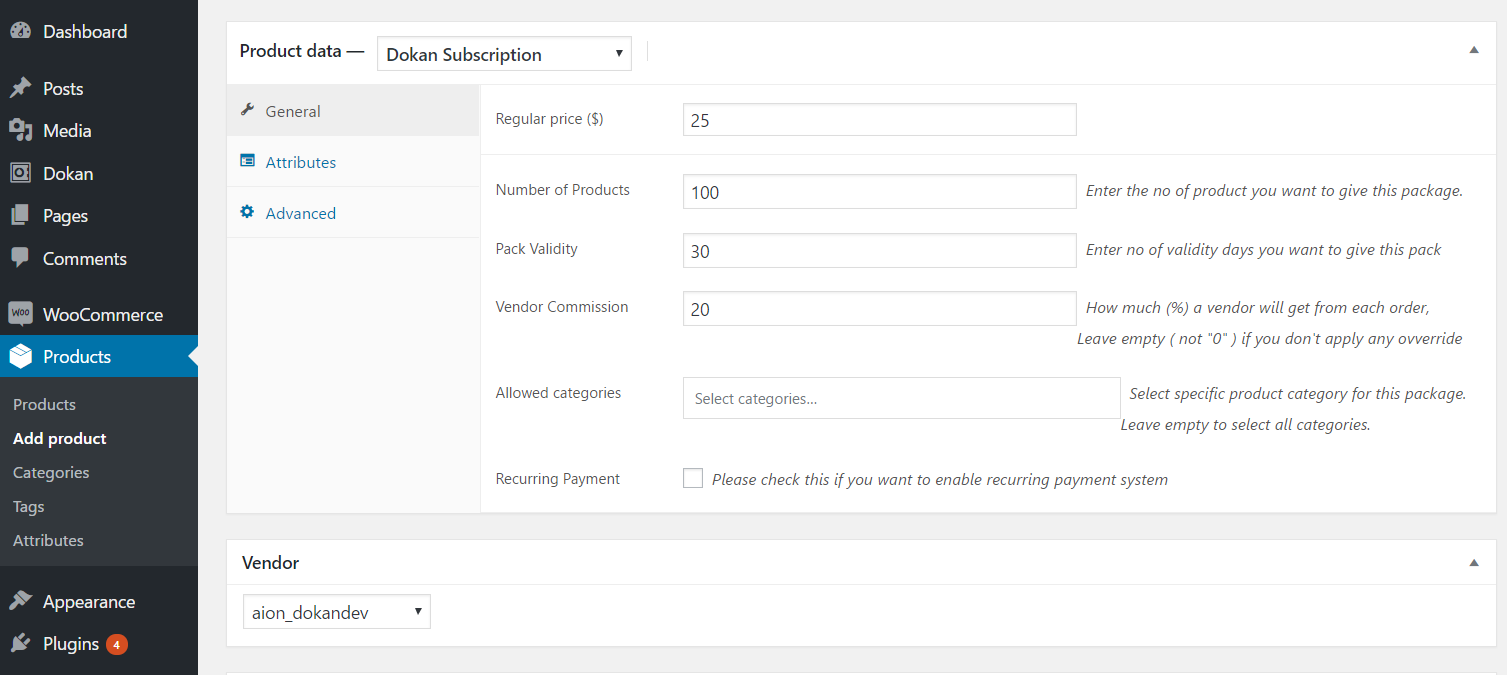 Product Arrangement According to Demand
Previously, the product orders in the menu or showcasing page was based on the upload date. Products that was uploaded earlier would appear first. But from a business point of view, it is neither optimal nor profitable approach. You as a marketplace owner might start with a less lucrative package initially and then over the time come up with superhit packages. So you should definitely want an option that lets you set the menu order manually. After all, it's your business. Why wouldn't you make the best use of it?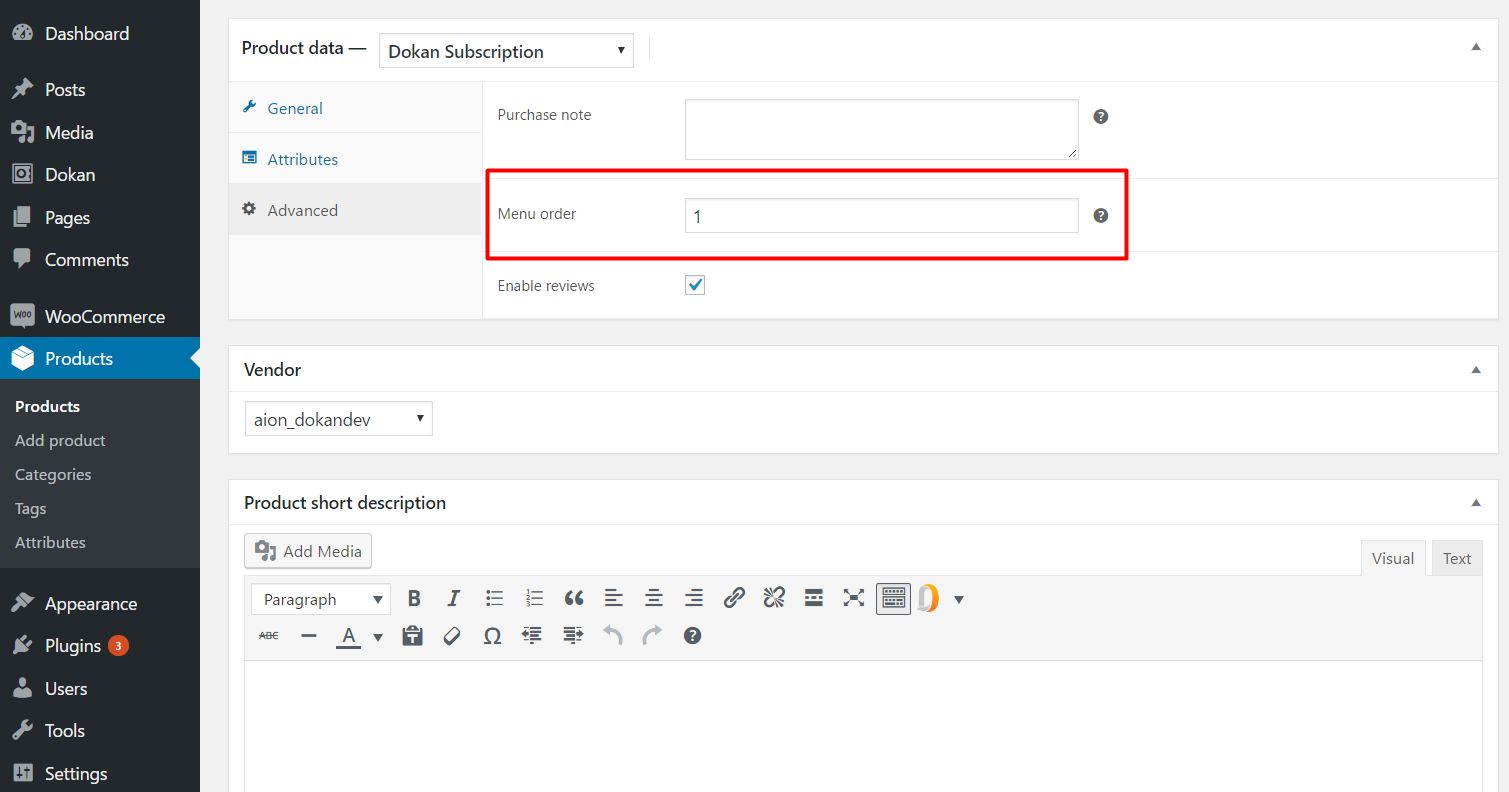 Quick Tips: Do not forget to study the nature of your vendor before setting this option. Find out how much priority he assigns to these attributes- number of products, commission rate, validity etc. Based on that place your package in such a way so that s/he buys the one you want him to!
If you are running a marketplace, you need to be the master of selling your packages to vendors.
Subscription Payment – Be Transparent & Professional
Subscription packages can be of different types. Therefore, the pricing will vary accordingly. Unless it an extremely rare product with nominal quantity, you would not want to offer a package with a one-time payment. To receive payments after a certain time period, you need to enable recurring subscription option.
Then select on the number of days/weeks/months/years for which the package will be valid. After this time period, the subscription package will be automatically renewed.
This step is pretty straightforward. There are no uncanny tips for this part. But one thing- you need to be very transparent about the pricing and recurring payments. If you do not communicate these to the vendors properly, the credibility and perception of your business might be damaged. As a result, you will not get new requests from quality vendors in future.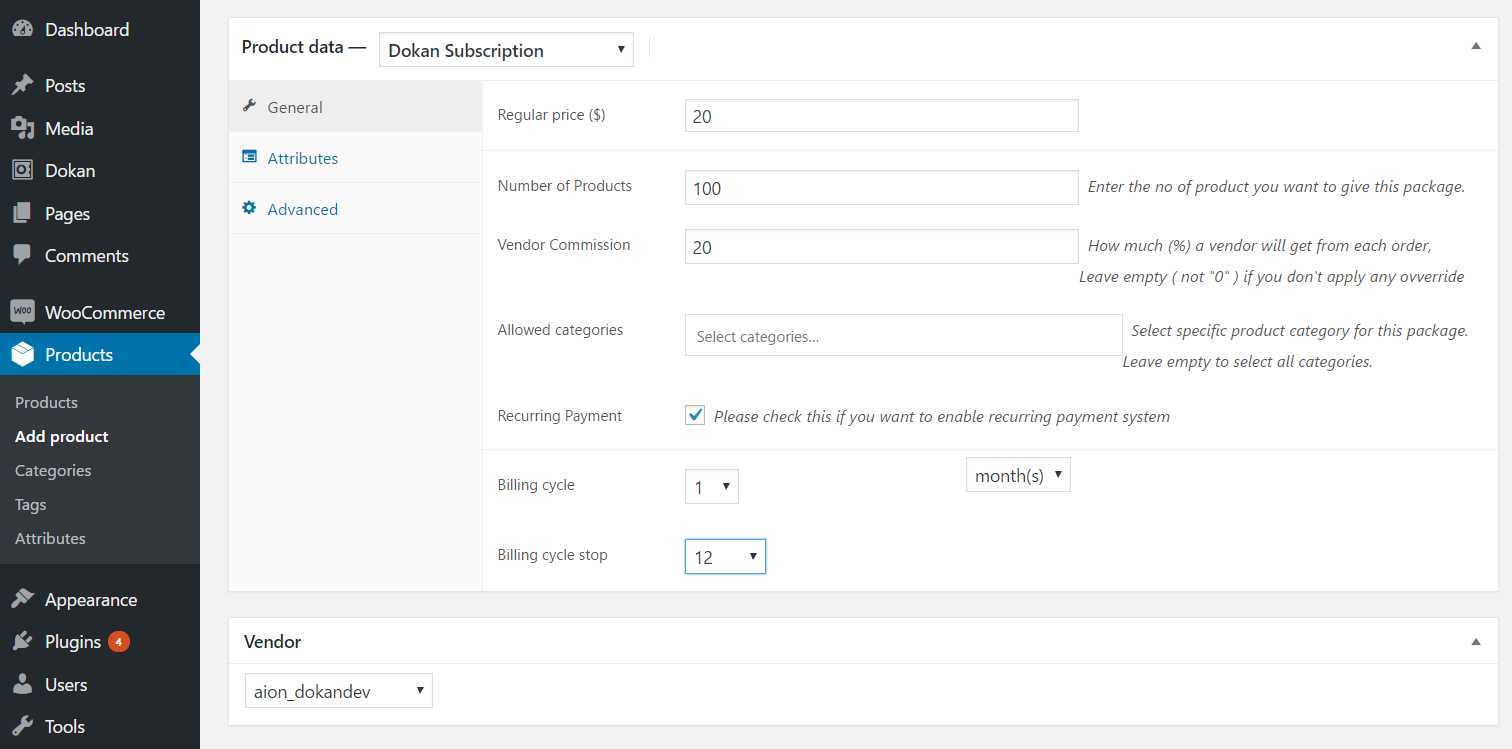 Category Settings for Superior Control
Category configuration can be a handy business tool if you can use it properly. Previously there was hardly any option to define packages. It was not possible to have a look at the package and understand the genre of the products instantly. Not just for understanding, a properly categorized subscription package gives you other benefits as well. Let me break it down to you.
A package consisting of both downloadable products and dresses should not have same expiration date or commission rate. The entire point of this category settings is that a subscription package should primarily be product centric. It allows for better management and superior control.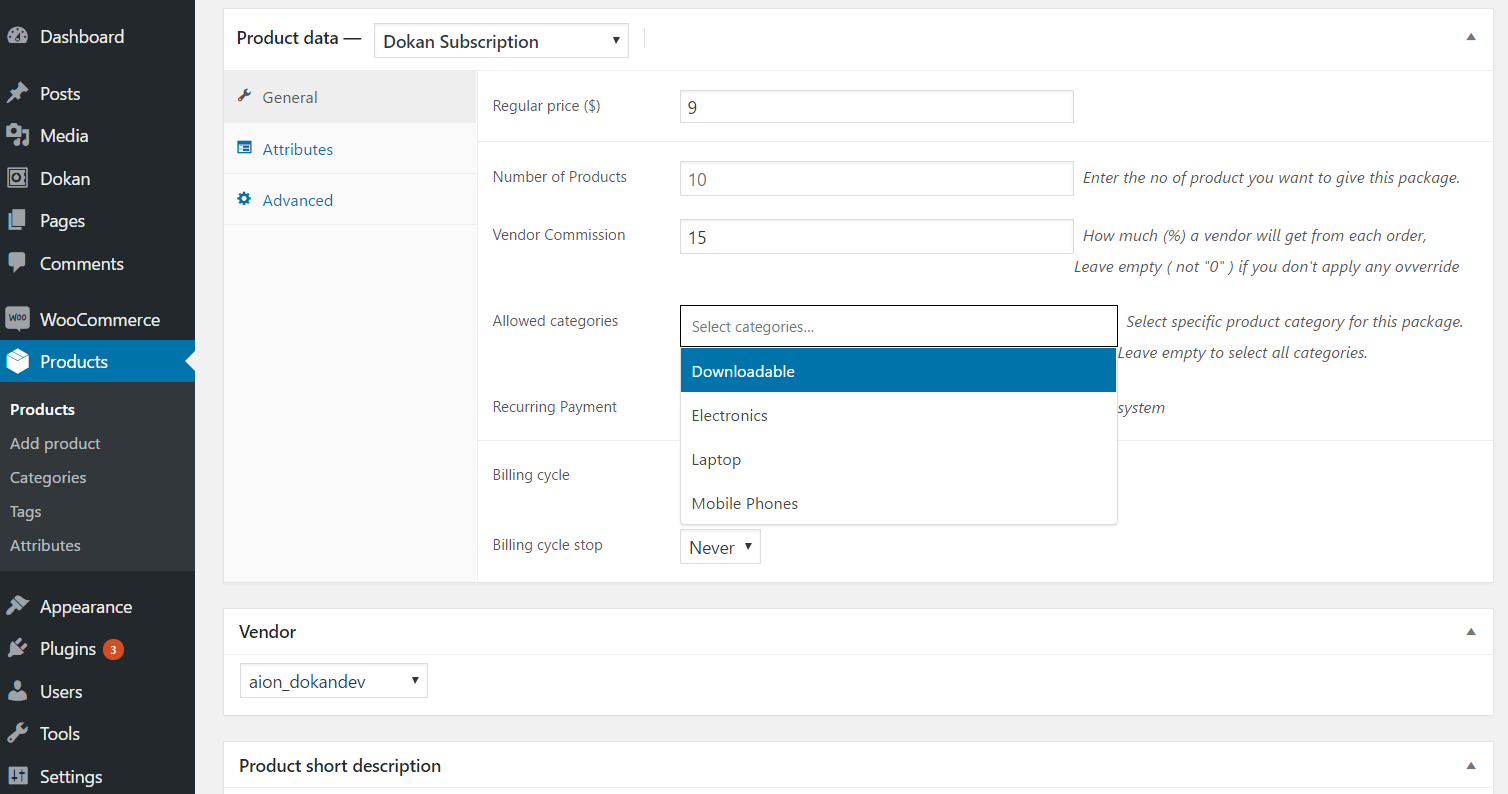 Everything from a Single Place
All the settings and tricks mentioned in this blog should be configured from a single place. Ideally, it can be a dashboard that shows vendor details and previous records. You should be able to update the package details any time you want. It can look like the following interface-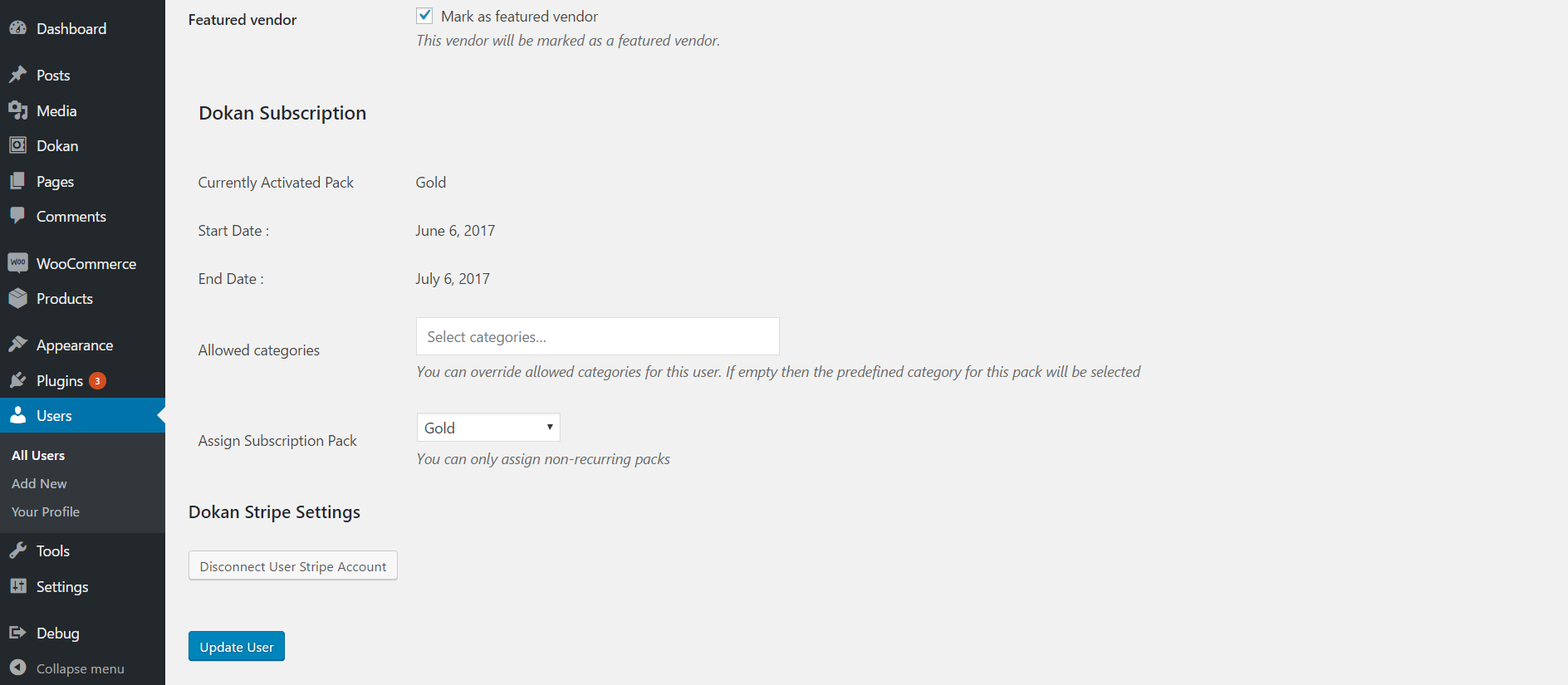 Are you facing any difficulty in terms of managing your marketplace or handling your vendors effectively? Let us know, we will try to help you solve your problem.
Meanwhile, you can check out Dokan Subscription extension that comes with our powerful multivendor plugin Dokan! Learn about the features, pricing and other benefits that you will get from it.