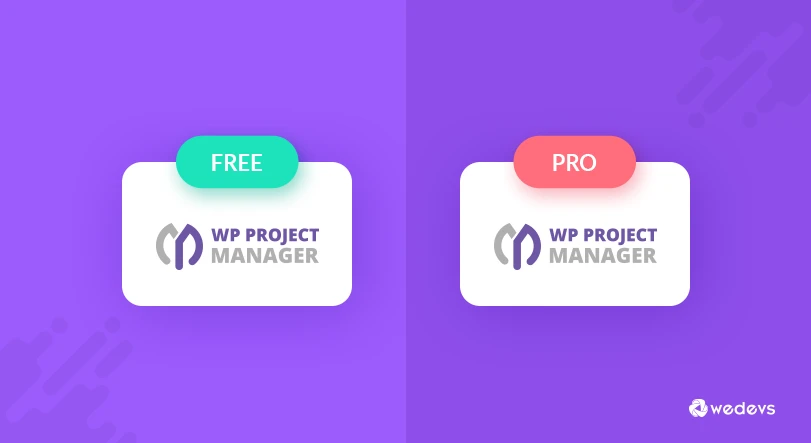 WP Project Manager Free and Pro Just Got Separated
To make things easier and provide you the best user experience, we have decided to separate Free and Pro modules of WP Project Manager. We did the same with Dokan Multivendor Marketplace previously and our users really liked this.
We believe that our users of WP Project Manager Pro will also get the benefits when they update to the most recent version. From now on, all new and future users will need to install both Free (Core) and Pro plugin to make the solution functional.
Don't worry about these changes, this will not harm your website at all. You just need to update to the latest version and our plugin will do the rest by itself!
The Changes You will Notice
For WP Project Manager Pro Users
If you are a Pro user, you will be using two WP Project Manager Plugins from now on. Basically, separating gives you better usability and plugin management. Besides that, it reduces the complexity of installing the plugin for the first time.
In this blog post, I am going to explain you- how to install the new update of WP Project Manager Pro.
First, you have to update your plugin from your websites's plugin page. Just click on the update button and it will be updated automatically. You will notice that- your installation will be replaced with WP Project Manager Free (core) plugin.
Don't Panic! It's normal.
Currently, you need to replace the free plugin in order to update to the Pro plugin. But after this change, you would not need to remove the free plugin because the pro features are going to be packed as an extension. When you purchase a license for PRO, you will receive an extension (plugin) which you will use with the free version.
Now, visit your My Account page and download the latest version of WP Project Manager Pro. Install it just like any other WordPress plugin and activate it.
Congratulations, you are done with the update process. It's very easy, right?
To make things more clear, I have prepared this simple step by step tutorial just for you. Simply follow the steps and you will be able to complete the update process without facing any problem.
For WP Project Manager Free Users
If you are a free user, then you don't need to do anything. Just update your plugin. You will receive regular updates and if you decide to upgrade to Pro version later, simply purchase it from our website. You can install it as a regular plugin.
Some Precautions
Sometimes Pro users may deactivate or delete the Free (core) WP Project Manager plugin. It will stop WP Project Manager Pro from working properly. To make it functional, you have to install the Core plugin.
When you will remove or deactivate the free plugin, you will receive a message asking to install the Free version. Click on the Install/Activate button and it will be automatically added.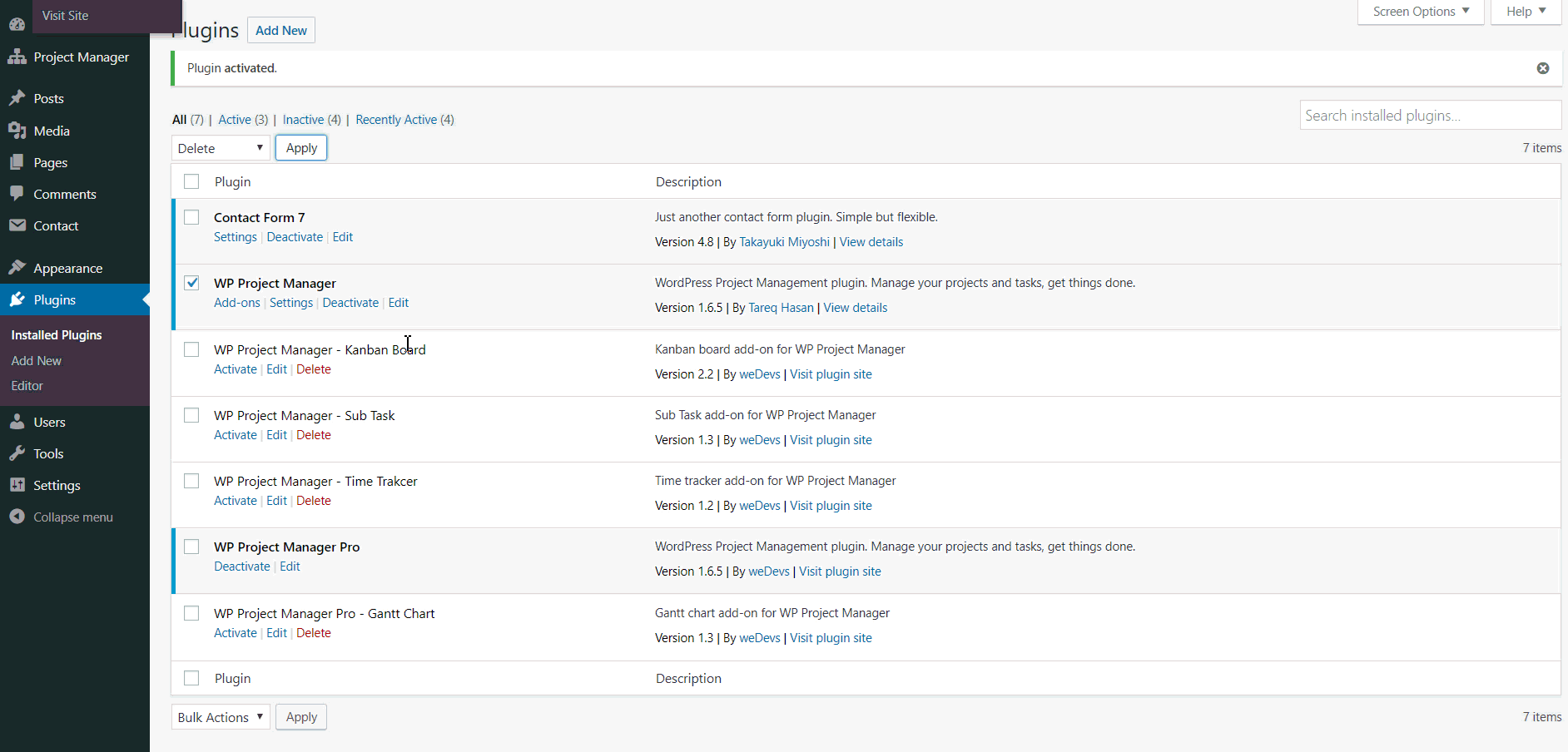 Will it affect my licence? – No.
It might come to your mind that since I am installing a new plugin for getting the pro features, what will happen to my previous subscription/license. Simple, we ensure you that it will remain unaffected and continue to work normally.
What will happen when my licence expires?
You will only not receive future updates and ticket based support for the PRO module, but you will continue to receive updates for the free module. You will have to rely on slower free support from the WordPress forum.
To get new fixes and more updates, update your copy of WP Project Manager now. If you face any problem, comment here or open a ticket to get professional support.