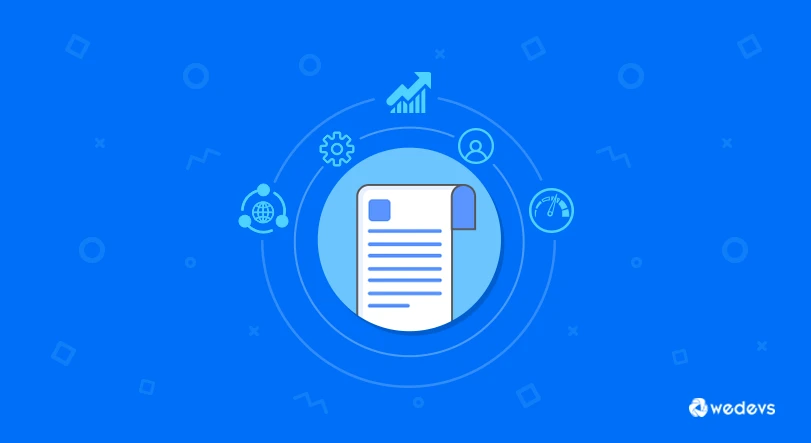 Benefits Of Using WordPress Contact Form Plugins On Your Website
If you are not using contact forms on your website, you are missing out one of the most essential elements a well-built and interactive website should have. With contact forms, you can generate leads, make sales and conversions, and understand your audience better. Whether it be your personal blog or business website, the benefits of using contact forms cannot be underestimated. And with the recent wave of WordPress contact form plugins, it has become even more easy to create and design high-quality contact forms that attract users without much effort on your part.
But maybe you are using one. And maybe it came by default with your site theme. However, you are not seeing anything great happening from it. That's because you haven't yet tinkered with your forms and didn't give it the right command by using the right solution.
These are some of the things a contact form and a WordPress contact form plugin can bring to you:
It will be so much easier to reach you. But not for spammers!
It is hard for people to copy and paste your email address into their email. And then take the time to think what should be appropriate to write. Instead, a contact form sits right where the visitor needs it, doesn't require any copy-pasting. You can also use simple to smart forms to actually guide the visitor to submit a response that describes his/her case better.
How does it stop spamming? Well, your email address publicly placed on your website is begging for attention from the spammers. They will not hesitate to copy your address and share it with thousands of other spammers. Pretty soon you will go crazy trying to find important emails through piles of useless scams.
You can create different sorts of contact forms for different purposes. You can place the same form at many places where you think your visitor might want to contact you. This will not only remove unnecessary pain to contact you but also work like a subtle prompt for the visitor to initiate talks.
With a WordPress contact form plugin, you can add anti-spam features and reCaptcha to further filter out spammers and bots from your form submissions.
Reply faster and better
If you have a proper form-builder and manager set up, you will be able to manage all responses from the same database. Consequently, you will be navigating faster. Responding to the submissions will become more relatable because you will have the idea of where it is coming from. Each contact form solution is designed to work faster with their managers in their own ways.
WordPress contact form plugins make it easy for you to manage submissions from a single place, view and edit details, and add senders to your contact list for later communication purposes.
Multifunctional & super useful
A contact form can be used for many things. Depending on the solution and integration you are using, it is the best tool to start almost all two-way communication. Visitors' feedback, client's query, customer support, initiating an order or proposal, and engaging in corporate communication can be done from the back with a simple form on the front.
You are on the path of building a large network
People who are using your form have one thing in common: they are interested in you, your company, your products and/or services. It is easier to convert and generate more interest from users who already showed up on your website. With all these submissions on the various topic coming towards you, you are on your way of building a long list of leads.
A competitive WordPress contact form plugin will let you connect your contact forms with email marketing tools, like MailChimp and Mailpoet. With these, you can easily create different contact lists for people with various purposes. For example, you have visitors on your site asking when your next speech session will be, they want to participate. You can contact them all together via email or phone at relevant times.
You will start to see decreased bounce rates
The lack of a contact form on your web page can give your visitors a "nothing to do here" vibe. If you are using Google Analytics, you should be quite familiar with "bounce rates". These are the people who come to your site, spend a little time, and drift away.
So, when you have your email address on your site instead of a contact form, visitors have to visit another page to email you. In this way, the visitor is leaving your site to their email tool or other pages too early. This reflects badly on your site traffic and Google ranking. But with a contact form, you can ensure that your visitors stay on the same page.
WordPress contact form plugins even come with a feature that lets you choose how you want your users to be re-directed after submission. You can choose the exact page where you want your users to come at after filling up a form. Thus, you get to have more control on what your audience gets more exposure to from your website, and when.
And increase conversions…
The longer you can keep a visitor on your site, the more to your credit. Because the visitor will start to familiarize with your website and explore your products or services longer. For example, let's say if you have 1K visitors every day on a page and more than 80% bounce rate. Try adding a contact form right there on that page with relevant fields. Keep it short too. You will definitely start to see that many people who would have quietly left are now talking. A contact form is an invitation to talk.
With WordPress contact form plugins, receive email notifications, export/import your forms, and customize the default designs as you like. There's a lot you can do to attract and retain departing users.
Don't disappoint your visitors!
Contact forms are so common that if you do not have one, people visiting your site will feel your site is broken. Some visitors will even spend some time searching for it, and if it's absent they are likely to leave in disappointment. See how things are escalating to judgement and decisions so quickly? That's the trouble of not having a form, well-built and placing it in the right place. People do not have any trouble contacting you on your email. But if they need to walk an extra mile to get in touch with you, that's a problem.
People increasingly have a low attention span today, so make sure you use a good contact form plugin for your site. If you are already using a WordPress site, you have a host of great WordPress contact form plugins to choose from. These will augment not only your site's outlook, but will also give you enormous opportunities to gain happier clients.
Some Popular WordPress Contact Form Plugins To Try