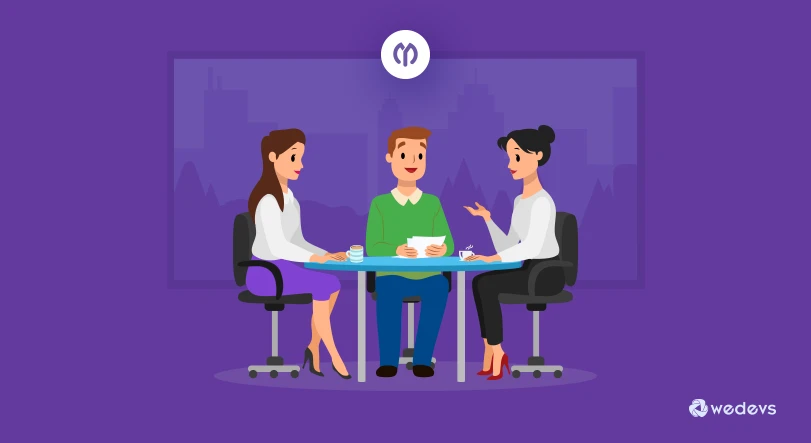 Things to Review After Completing Your Project Successfully
Every project has their own resources, team and also allocated time. If you are acting as a project manager and responsible for any ongoing project, you will definitely need to complete it before deadline whether it is successful or not. The main objective of project management is project completion, but that's not the end of story.
You should review your to-do list and completed tasks. Then, take initiative to solve ongoing problems and prepare lessons for the upcoming projects. This will not only help you to understand project management better but also help your team to become motivated. Thus, the foremost objective of every project manager should be making the best use of their time.
Completing Your Projects
Project completion is the sole objective of every project manager. While getting applauded for the productivity boosts the project, we may rush to the next task/ project without a prior review process. Thus, it results in a failure of reflecting time. In simple words, we lack efficiency in time!
This is why scheduling and planning of project completion can help big time. Post Project Reflection is thus important and you need to remark your team. If you can successfully reflect a few minutes, you would be able to review the whole approach and determine a successful project.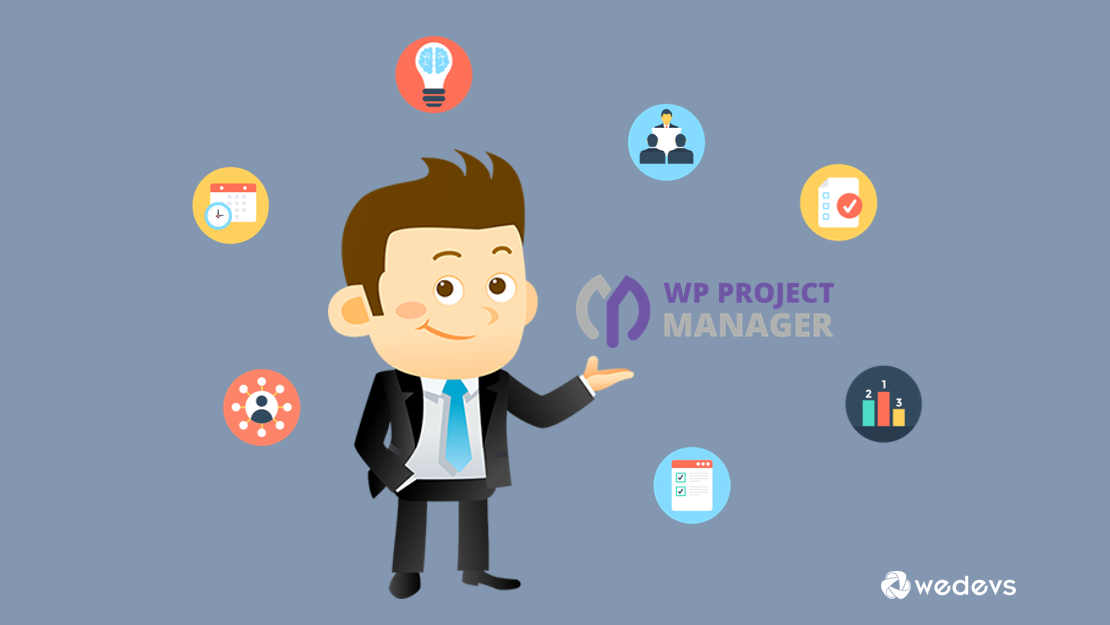 When you are able to create a list that points the reflection of what you have done throughout the project, you could share those with your team and improve the overall process. Besides that, your checklist will help team members to stay focused.
Your Project Completion Checklist for Review
This checklist may vary from person to person and project to project. You may also create your own customized checklist that fulfills your requirements. However, the primary strategy would be using a project management tool (maybe the one you are already using). A powerful project management software must-have features that can help you in reviewing post project reflection.
Here are some important points that you should consider and make sure your project management tool has features to help you out in such cases.
Objectives and Outcomes
Defining objectives and the outcomes is the first place from where you should start your post project reflection. You should set up your objectives as milestones and look back if you have done everything to reach that point.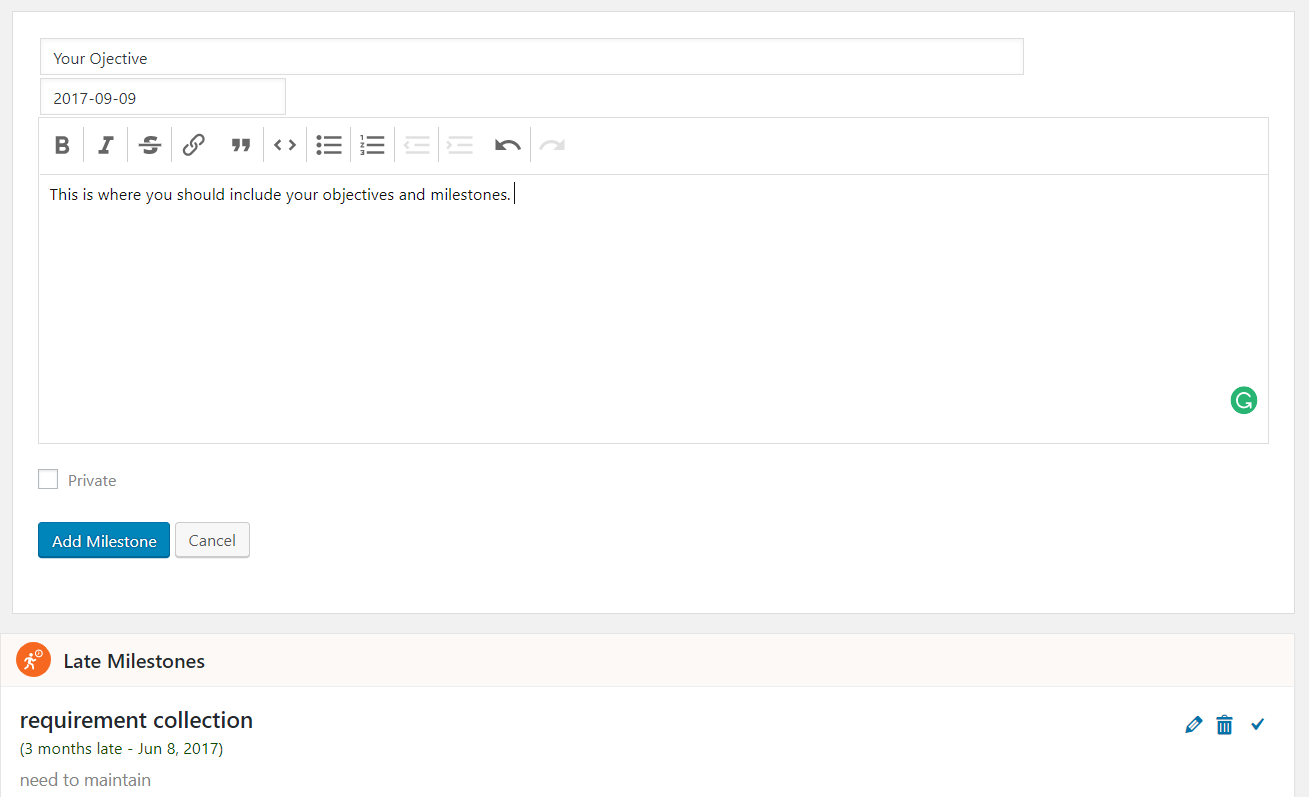 To get a better outcome, you should always keep an eye on your objectives and milestones. This will help you to reach yout goal easily.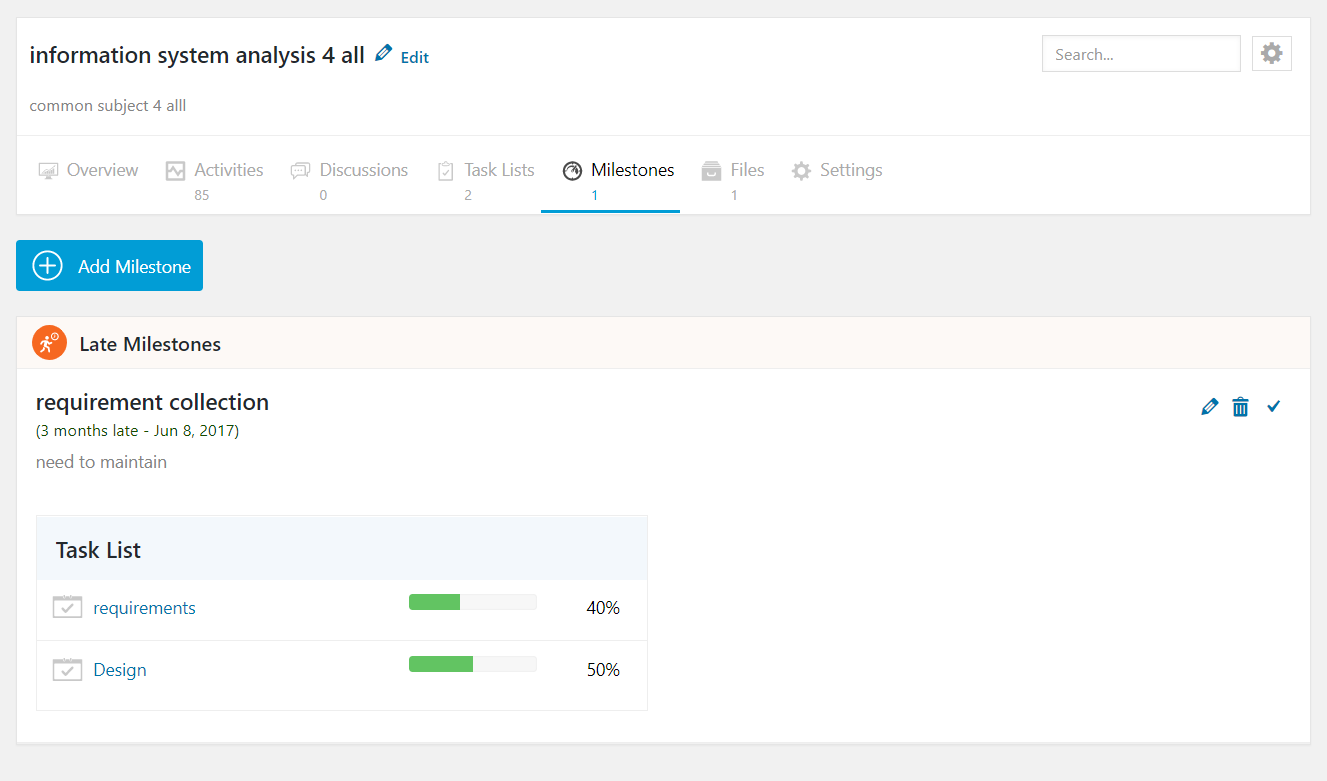 Now, you should check the completed tasks and determine whether you have been able to achieve the goals aka milestones. If you are using WP Project Manager Pro, you would be able to set your own milestones and add them to different to-do and projects. This is a great way to figure out the objective versus outcome for your project completion review and reflection.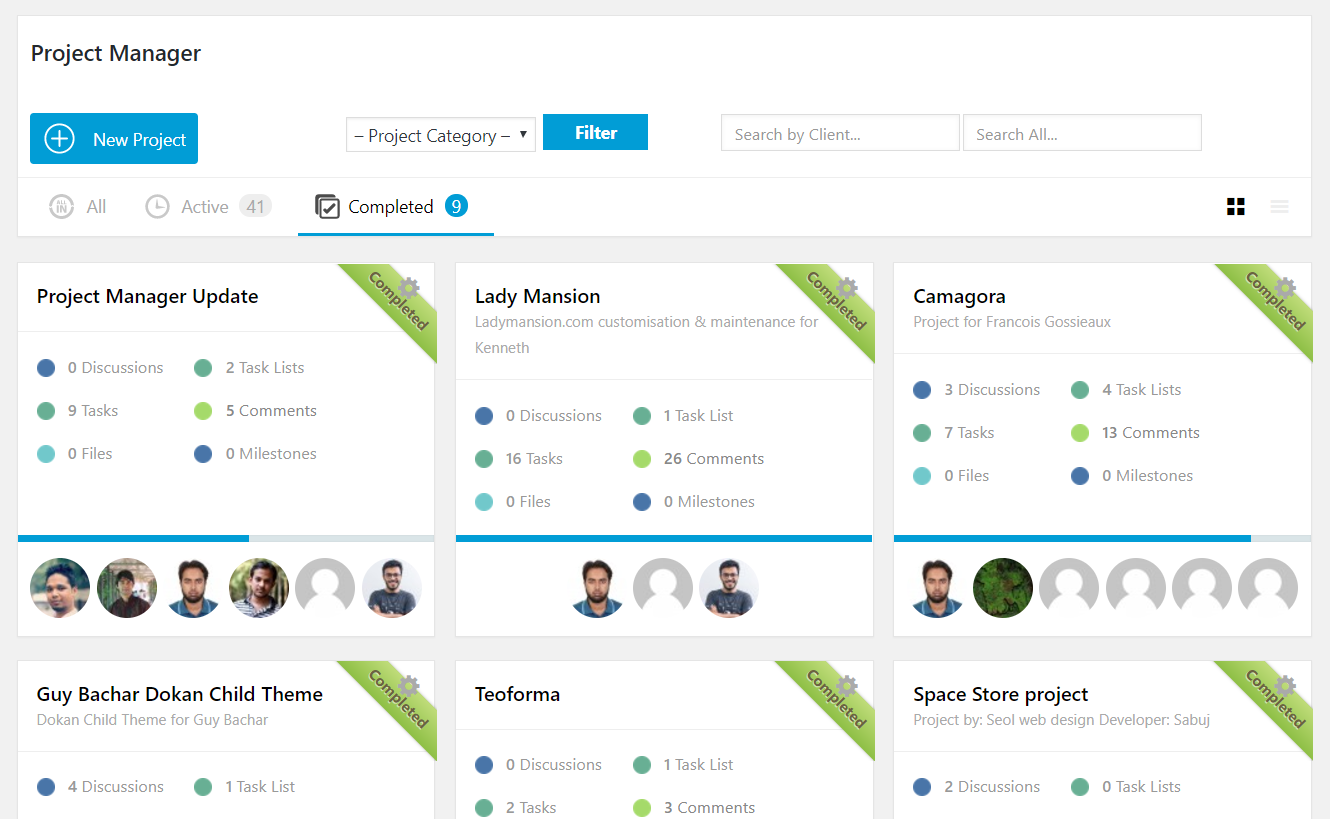 However, if you notice discrepancies between the objective (milestone) and the outcome (results), this doesn't mean that your project was a failure. This could mean that the objectives and goals that you have set initially were wrong.
You can discuss this issue with your team and reflect on the review to set up accurate goals that could be manageable for you.
Your Valuable Time
You can easily track the time of your whole project, components, tasks, and also individual team members using WP Project Manager Pro. While tracking the time for post-project reflection, you can understand both your employees and business better.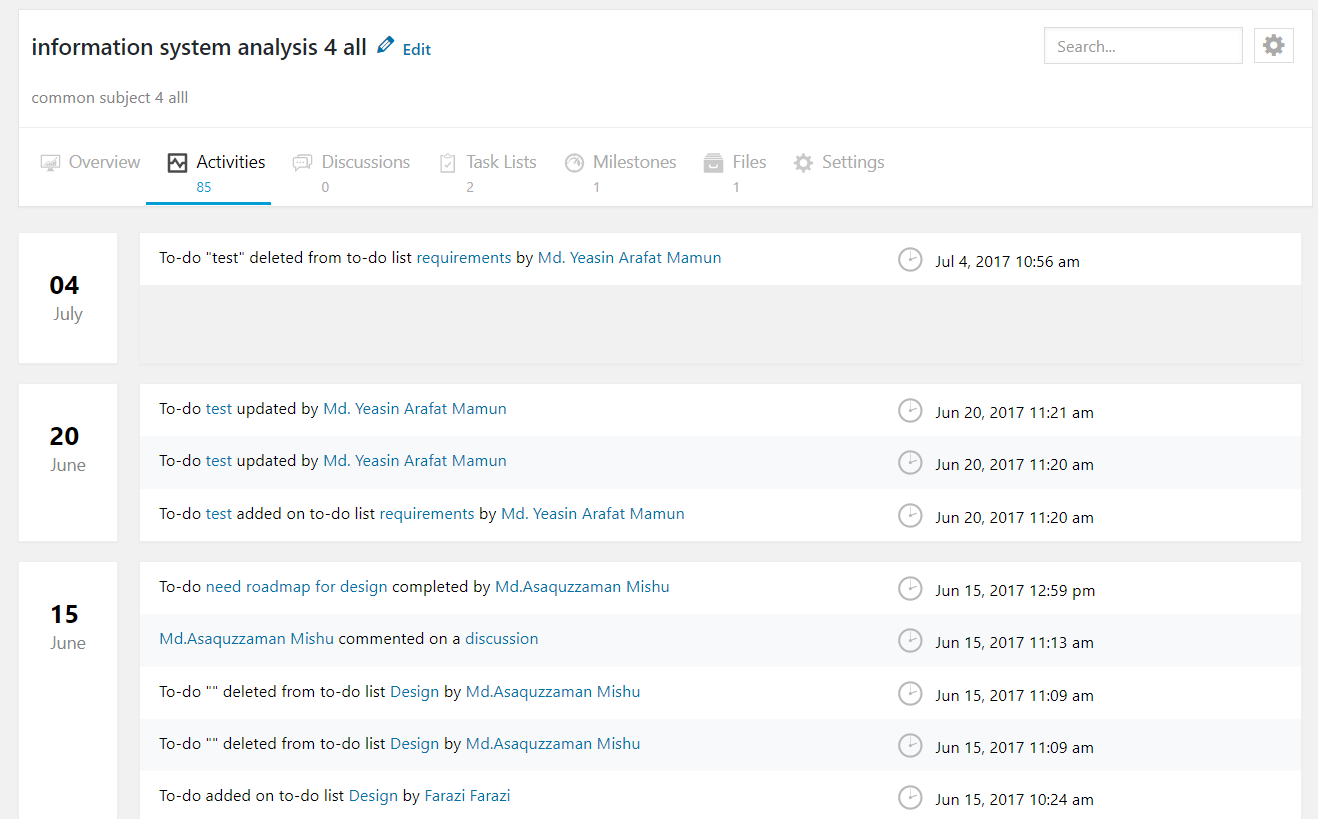 Project reports help you to determine efficient team members and this can be useful for future assignments. Besides that, you can identify tasks that required more time and were difficult for your team. For solving such problems, you can prepare strategies including different tools, training to team members and also allocating more time. Most importantly, you can determine the bottom line and understand the problems with time limitations.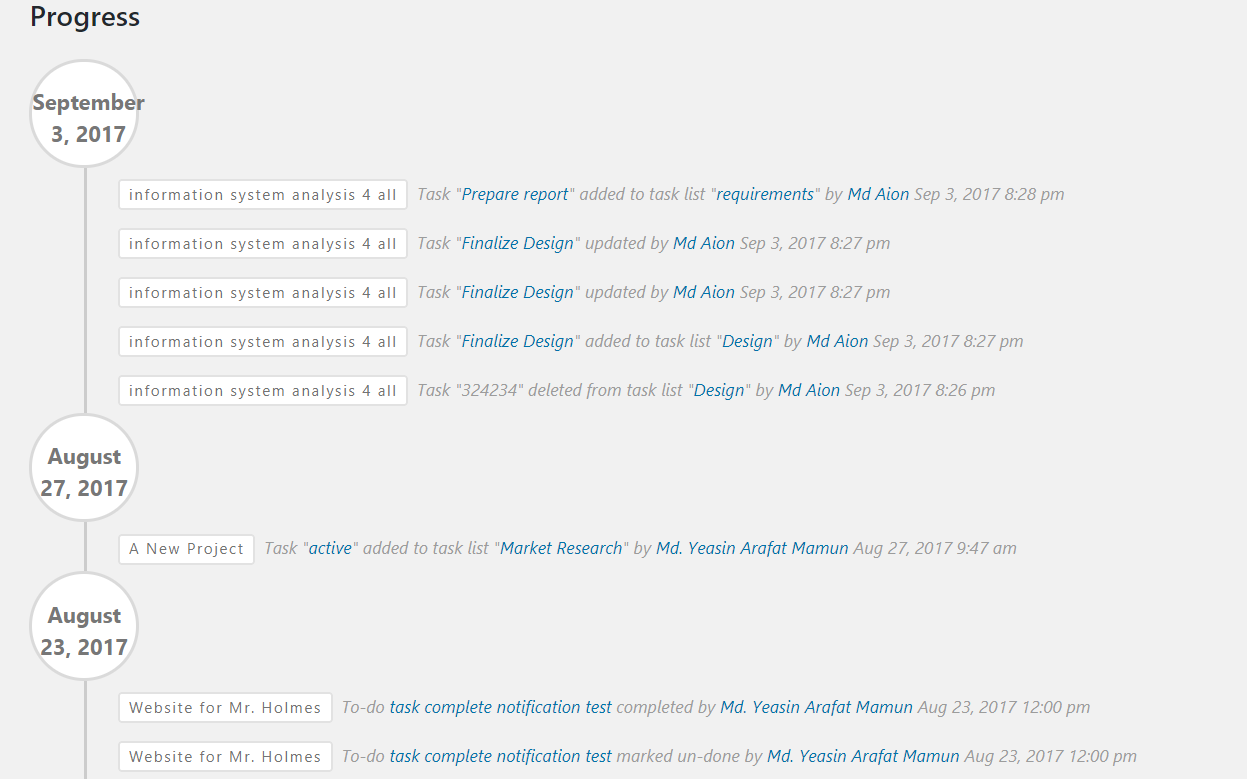 WP Project Manager is capable of tracking time for the whole project and also individual tasks. However, you will need an extension for time tracking and it really helps a lot. You can also use Gantt Charts to schedule your valuable time and track it effectively.
Scope and Reality
It is natural to face additional elements that need to be added although there is an initial agreement. This means new requirements can appear any time within your project. This is when your scope and reality mismatch. You might have identified your scope without thinking about the additional requirements and it makes things complicated for you.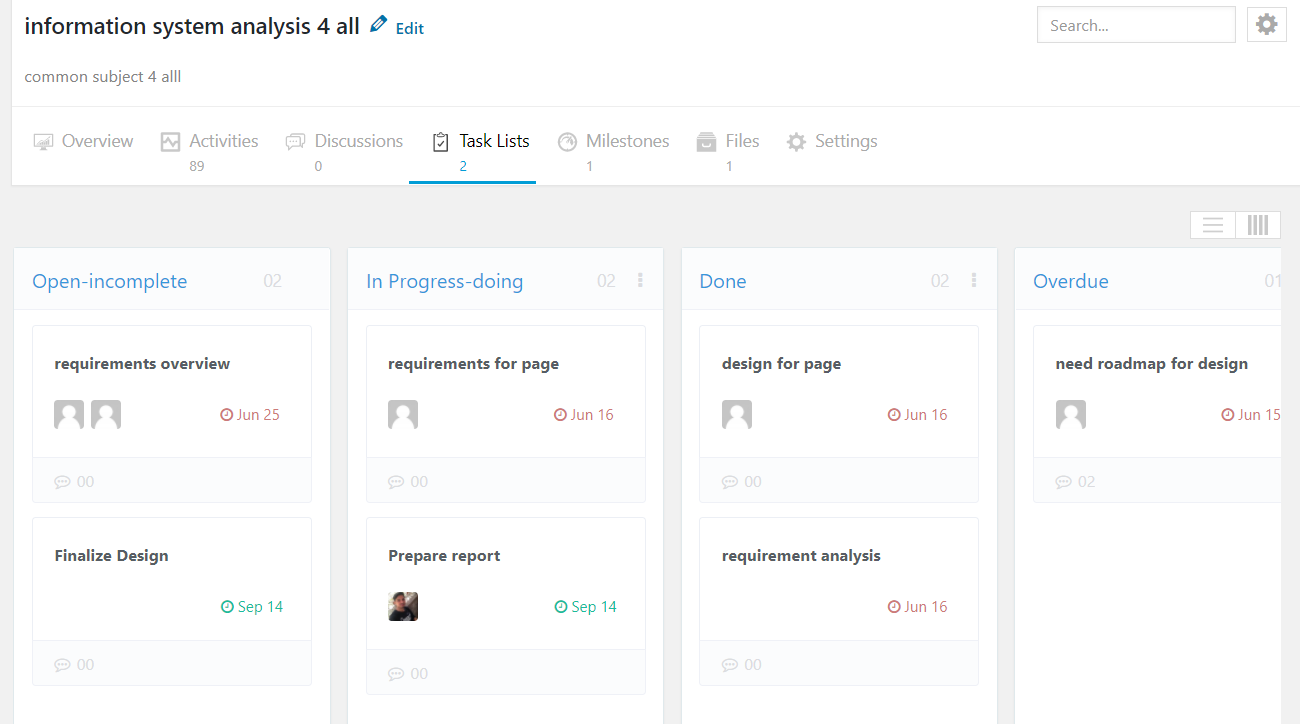 When you can understand the efficiency of your team members and adapt that with reality, you can effectively beat your scope. This is where reporting comes in. Useful and handy reports help you in many cases and prepare strategies for the future.
You can make good use of the WP Project Manager's reporting feature to understand your team and their efficiency. You can generate different types of reports and solve many problems within seconds.
Team Collaboration
Project means working as a team. Even if you are doing great and completing all your tasks, still you will feel the necessity of your team. When your team is unable to deliver their tasks, the overall outcome will be a failure. Thus, team collaboration is the key to success.
Project management plugins should have collaboration features including discussion, notification, file sharing etc. These can help to solve many difficult problems. When you are able to brainstorm and discuss the matter, you can identify any problem and use that for future reference. This is an important factor for post project reflection. You should collaborate until the last moment of your project, even if it's completed. You never know, some problem might pop up at the eleventh hour.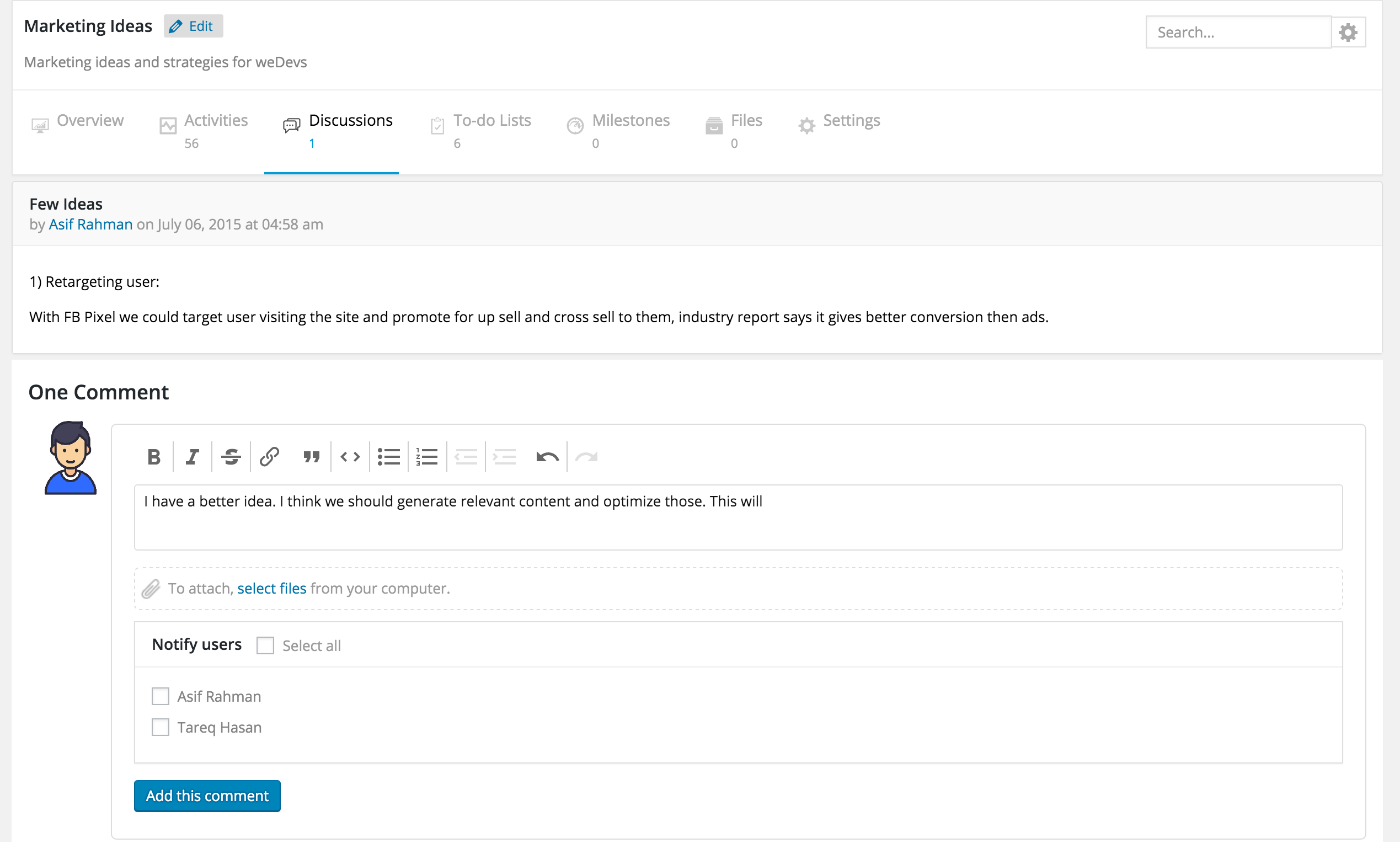 Team Satisfaction
Your team is your asset and their satisfaction will always matter till the end of your project. You will require your team even if the project is completed. New projects will come and go, but an effective team will always help you out. Thus, satisfying talented team members will be required throughout the projects. You will be able to keep their productivity and retention to the peak if you can make them satisfied. Thus, team evaluation should be an ongoing process (daily, weekly, and also monthly).
Taking feedback, discussing an important topic in both open and private channels can help a lot in this case. A talented and satisfied team can break down any barrier and make any project successful if they have enough resources and handy tools like WP Project Manager Pro.
Final Words
Project Management is one of the most difficult tasks if you don't have an effective tool. With an adaptable and feature-rich project management software, you can easily complete your tasks, manage your team, evaluate their performance and finally reach your milestone. But that's not all! You must review what you have done throughout the project and think about the reflections. This will help you in the long run.
Here is a summary of what you can do with WP Project Manager for project completion and this could be your reflection checklist.
You can find your completed project in the "completed" tab.

You can overview your completed project.

If you want you can view all of the activities of your completed project.

After completing a project you can survey all of the discussions, to-do lists/tasks, and milestone to make sure the project is 100% completed.
In the File tab, you can get all of the files of your project and look at the outcomes.
You can use the Calendar in WP Project Manager Pro to view your progress in days, weeks and even months.
Reports are available so that you can get inch by inch understanding of your overall projects and team members.