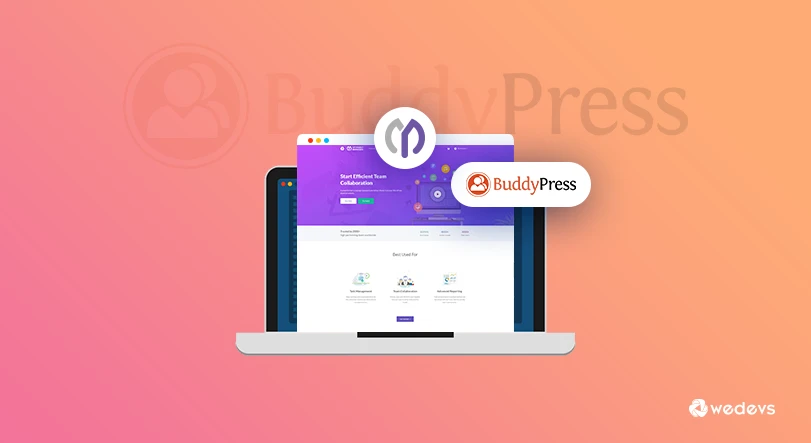 How to Use BuddyPress with WP Project Manager
BuddyPress is an open source project from Automattic with the contribution of thousands of developer around the world. Basically, BuddyPress extends a WordPress site into a social community platform like- forum, groups, etc.
It lets the user create a profile, make a connection between users, manage groups, private conversations and so on. You can collaborate with a bunch of your buddies into a group on your existing WordPress site using BuddyPress.
BuddyPress is a free plugin available in WordPress.org directory and can be used with any existing free or premium themes.
It integrates frontend with backend in such way that users can access all of its features from the frontend. Thus, it became popular in so many different categories of people with different types of purpose of use. Students can collaborate by communicating with each other for the different events.
People who are engaged with social works or any help seekers can ask for a help by forum posting. Though, facebook-twitter took over this places already.
How to Manage Projects in WordPress?
It makes the job done easily if all of the project members can get involved on a single page. Project Management plugins for WordPress helps you to collaborate for the project.
There are plenty of Project Management plugins available on WordPress.org directory.  If you are looking for a simple UI but with powerful features for collaborating with your team, then WP Project Manager is the best choice for its simplicity.
WP Project Manager comes with all the features below:
Create projects, tasks, and users with different types of roles including clients, co-workers, manager.
Send email to all team members
Edit and stylize messages
Add attachments to messages
To-do list and progress bar on the list
Create milestone, assign messages and to-do list on milestone
Drag and drop tasks to change due dates
Change individual user permissions for each project
Bring discussions, projects, and tasks to the frontend
Start, stop and pause a task and calculate total time spent on task
Automatic emails & automatic reports
See all projects in one places, and so on.
WP Project Manager is as powerful as Basecamp, Teamwork, Trello or other project management tools but most importantly, it can be used on your own hosted WordPress site which makes it easier to manage a project.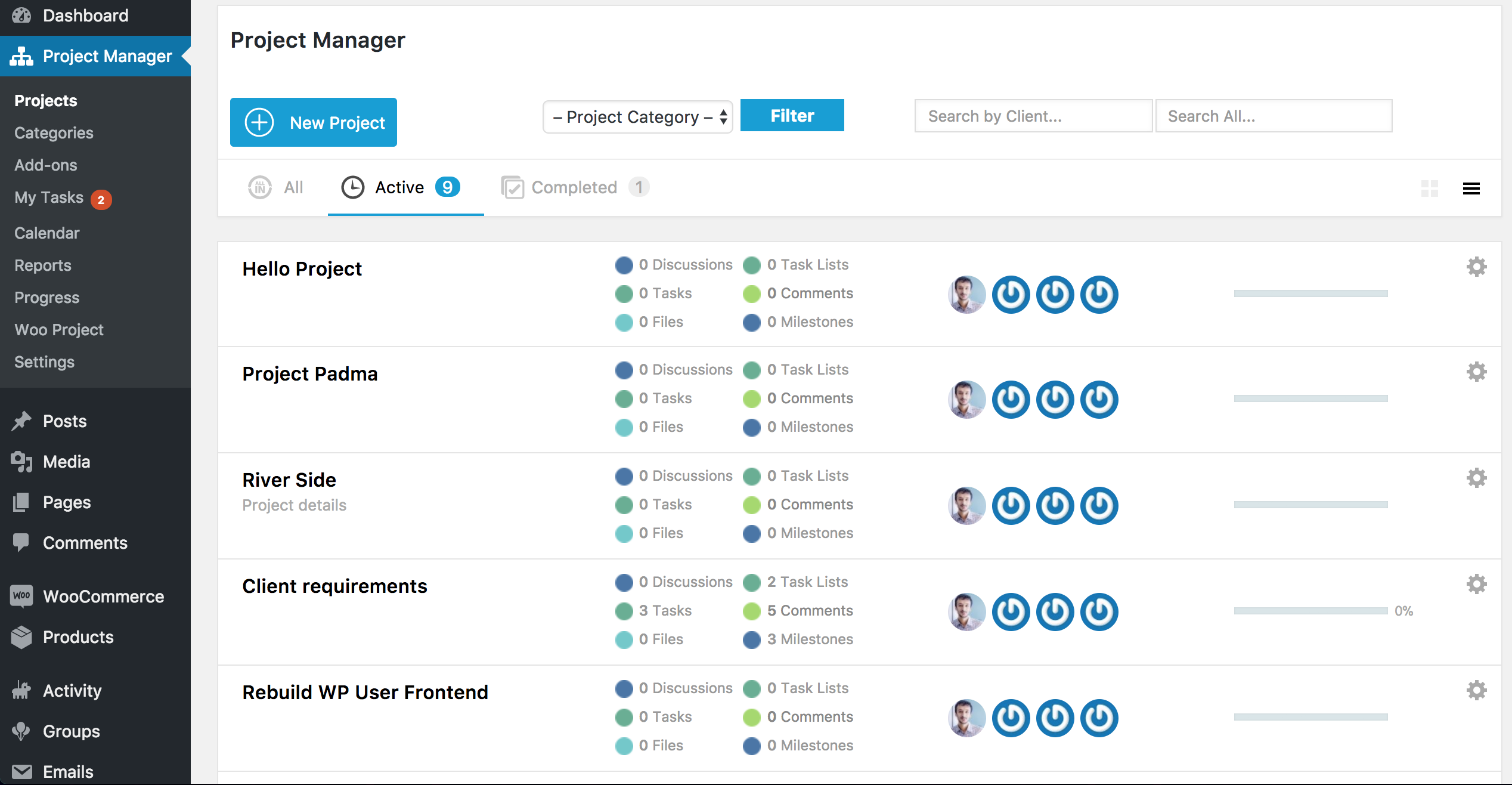 If you are a businessman and want to collaborate with other people related to similar interest, you will need a tool for that. Guess what, WP Project Manager BuddyPress extension is such tool that lets you manage and also collaborate your projects with your team.
WP Project Manager BuddyPress is an extension of WP Project Manager that simply integrates it with BuddyPress.
The benefit of integrating WP Project Manager with BuddyPress?
The main benefit is you can manage all the projects from frontend without allowing the users to access backend or admin panel. Active users of your website's project don't need to access the backend to manage projects.
Another benefit is, you don't have to add people to every newly created project individually. If you create a project within a group, all of the group members will be automatically assigned to the project by default. Also, all of your group member/co-workers will get a notification as well.
How to collaborate projects using BuddyPress?
If you use WP Project Manager in WordPress to manage your projects, then you can collaborate with all of your team members from frontend by integrating WP Project Manager with BuddyPress.
Before starting, we assume you already have WP Project Manager & BuddyPress installed on your WordPress site. Hope you have configured it according to your needs. But just to follow up, you must have done these things:
Enable the 'User Groups' option after installing BuddyPress from Settings→BuddyPress
Create, Configure and add people to the group through wp-admin→Groups
[See the official BuddyPress Doc for Further Information]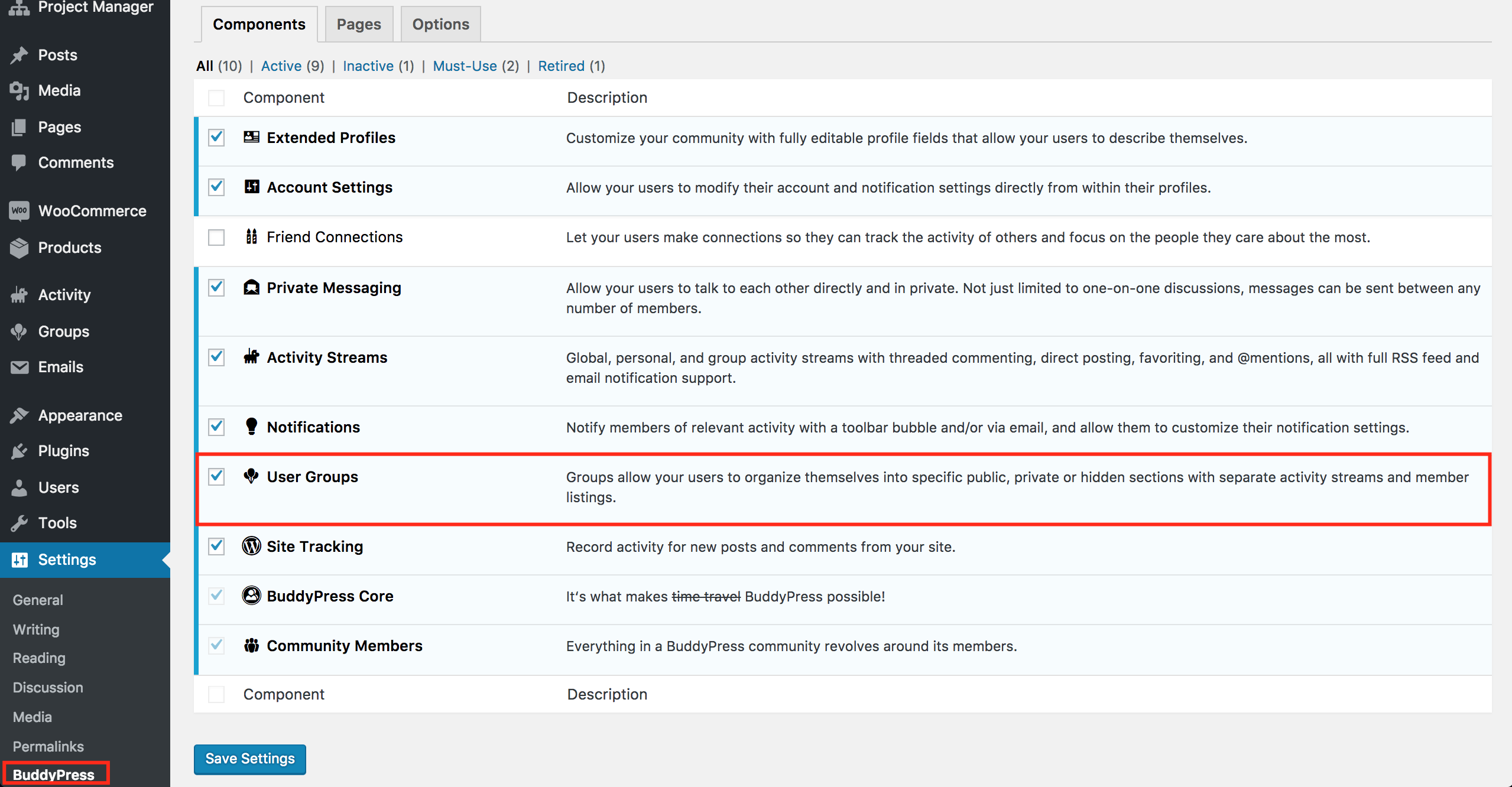 Well, now login to your weDevs account and download the WP Project Manager BuddyPress from the Downloads tab after purchasing.
Login to your WordPress Dashboard and install the downloaded file that you got from weDevs as like a plugin. Finally, Activate it.
Configuration of WP Project Manager BuddyPress
Actually, there is nothing to configure for using WP Project Manager with BuddyPress. Immediately after the installation, it automatically integrates the BuddyPress & WP Project Manager itself. All you just have to know how to handle it from the frontend!
What it does and How to use it?
What WP Project Manager BuddyPress mainly does? Well, Suppose you have a WordPress site and you have installed BuddyPress to maintain groups in frontend for users.
You also have WP Project Manager installed on the same site to manage and collaborate the project Manager, co-worker, and clients.
Here's the point! WP Project Manager BuddyPress integrates both of the solutions and Creates an option named 'Projects' in frontend which allows certain group of users to manage projects.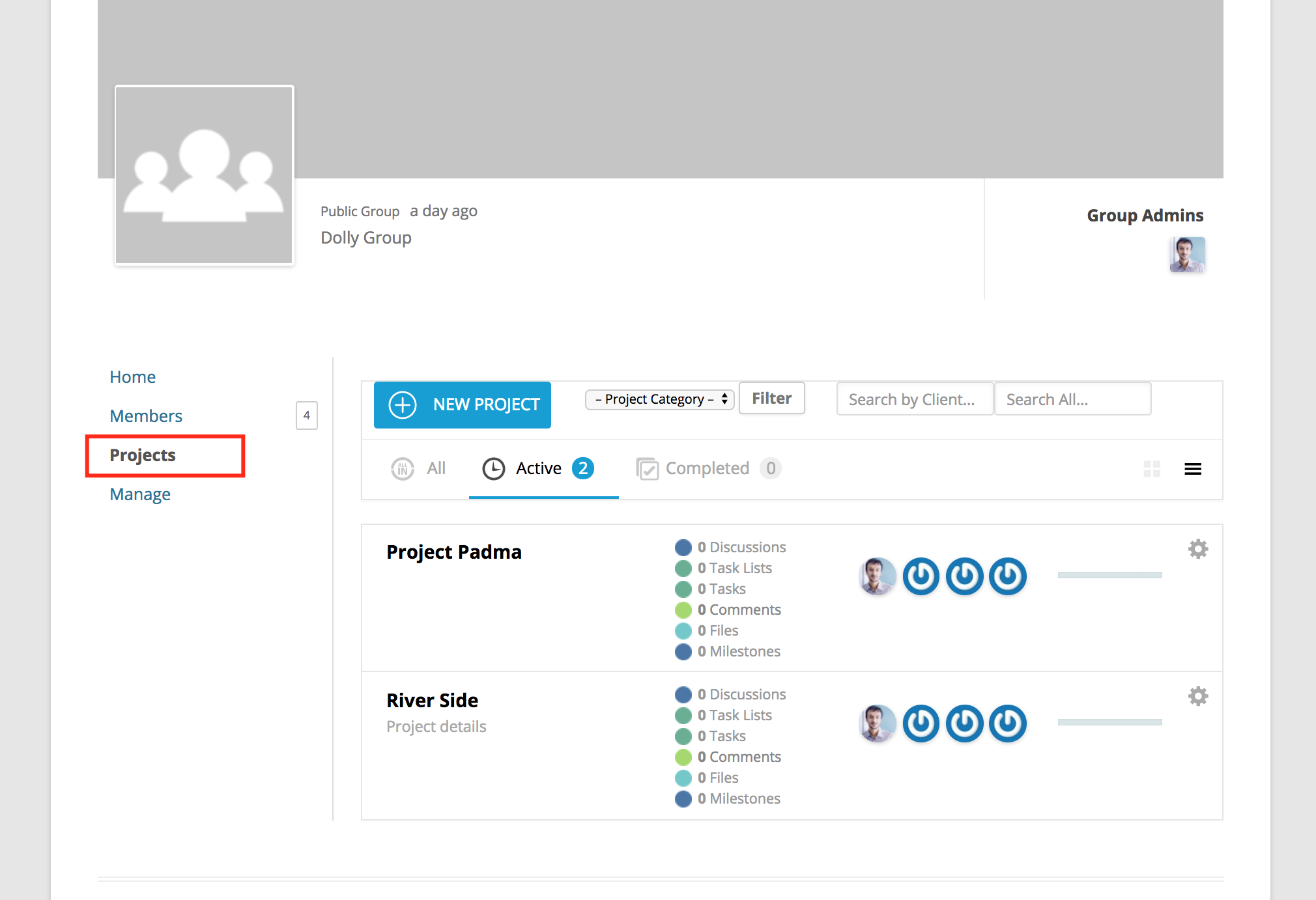 When you create a project within this group, only the group members will be able to see the project and tasks. Besides that, the group members will be assigned to the project automatically.
Moreover, everything that WP Project Manager plugin does in the backend also can be done through frontend within a group using this extension.
Final Verdict
It is easier to manage projects and keep the admin panel secure by integrating BuddyPress with WP Project Manager. Thus, users can manage projects and tasks from frontend. This creates a harmony between the users and admins because the users feel comfortable on the frontend and Admins can keep the backend safe at the same time.
Please note that WP Project Manager BuddyPress is an extension, not a standalone plugin. It just works with its parent plugin WP Project Manager.
Though WP Project Manager BuddyPress is a paid extension, But it's worth paying for such a useful add-on.