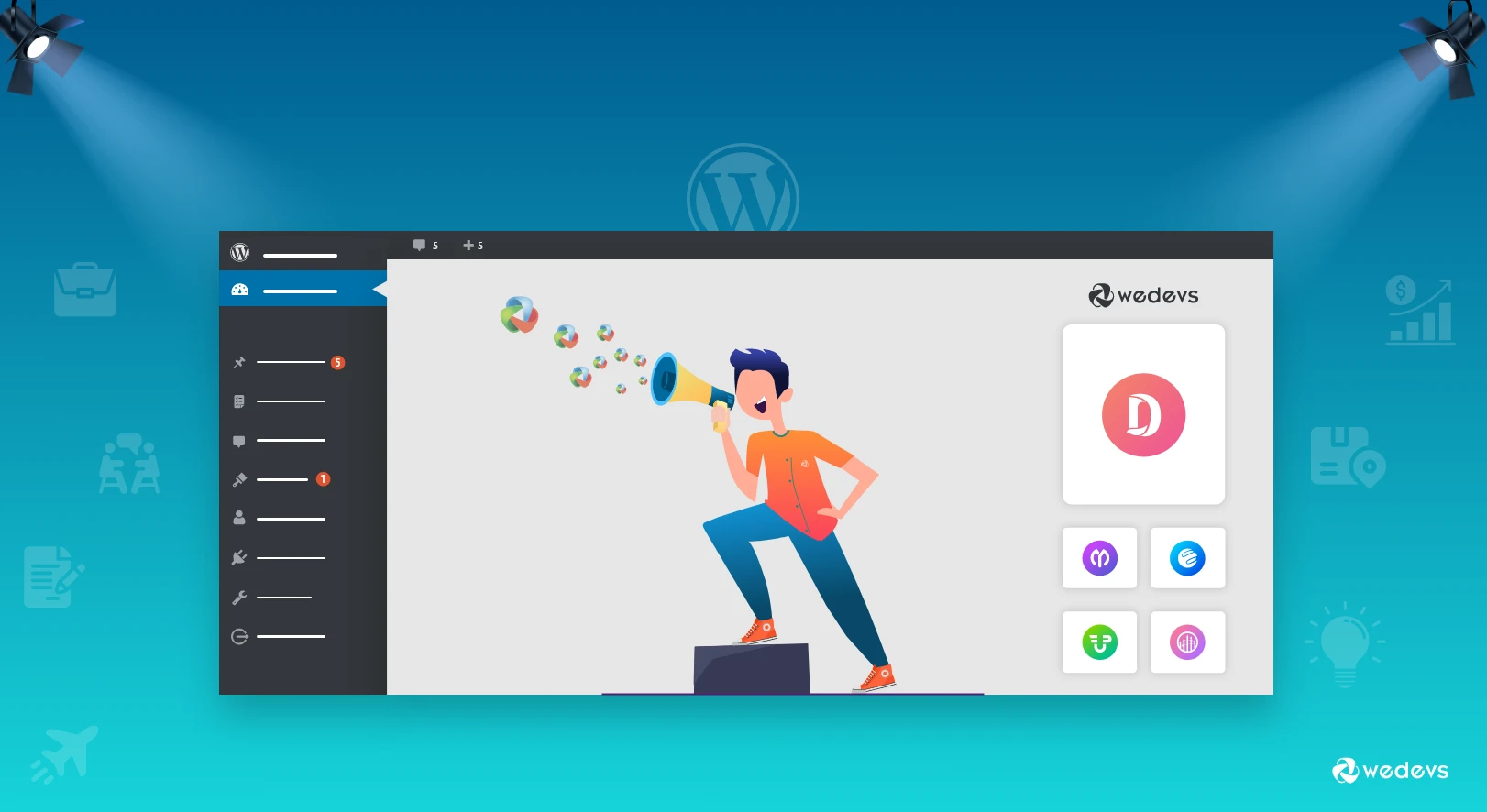 weDevs Brand Ambassador Program: All You Need to Know to Be Our Flag Bearer
weDevs is growing and spreading all over the world every day. From 2013 to 2022, we have reached some remarkable milestones and got lots of love from our valuable users. Well, now we are going to hire a group of people (Brand Ambassadors) who believe in our brand and admire our products. S/He will be our top-notch cheerleader no matter what their relationship with our company.
We need at least one Brand Ambassador or flag-bearer from each country in the world. If you want to be a weDevs brand ambassador then you are most welcome. Before joining, you should know who we are and some of our achievements throughout the journey.
Ever Enchanting Success Story of weDevs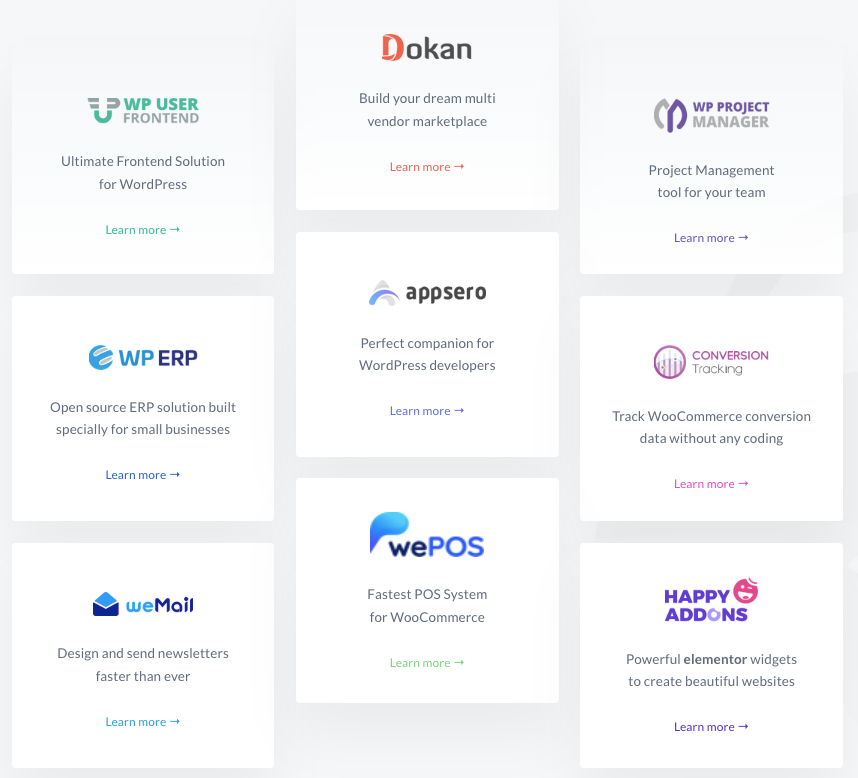 On 18th March 2022, weDevs just finished another successful year, the best year so far. With continuous success through the last 9 years, We're now celebrating the 9th anniversary of our establishment and success. The journey started officially in 2013 and it was impossible without all the team members who have worked so hard for their company.
weDevs reached some incredible milestones in 2021. We are really delighted to see the love and trust of our users. weDevs is becoming a WordPress Brand. 
Our Notable Achievements in 2021
Let's check some of our contributions and milestones we reached in 2021.
8.5M+ downloads
420,000+ active installations
2.5M+ website traffic
1000+ Partners & Affiliates
300+ reviews and more
Completed 46 Sprints and ensured product releases, 112 times!
Successfully written over 500 new content or unique blogposts on our sites
Handled 77.5k+ customers and 100k+ live chat
8.4k+ designs, 130+ animations and 2.7k+ frontend pages got updated
Ensured to provide 24/7 Support by a dedicated Remote Team
Welcomed 48 new members to the team, evaluating more than 3,000 candidates
This year, shared Profits among our employees a few times more than the previous year
We Work and Celebrate, Yes Work is Fun at weDevs!
The celebration gets the same priority here at weDevs. We celebrate weDevs' birthday with all our employee's family members. We call it 'weFamily Day.' This year we reserved a resort named 'Chuti' in Gazipur. Sadly, all our celebration programs got canceled due to the sudden outbreak of COVID-19 worldwide.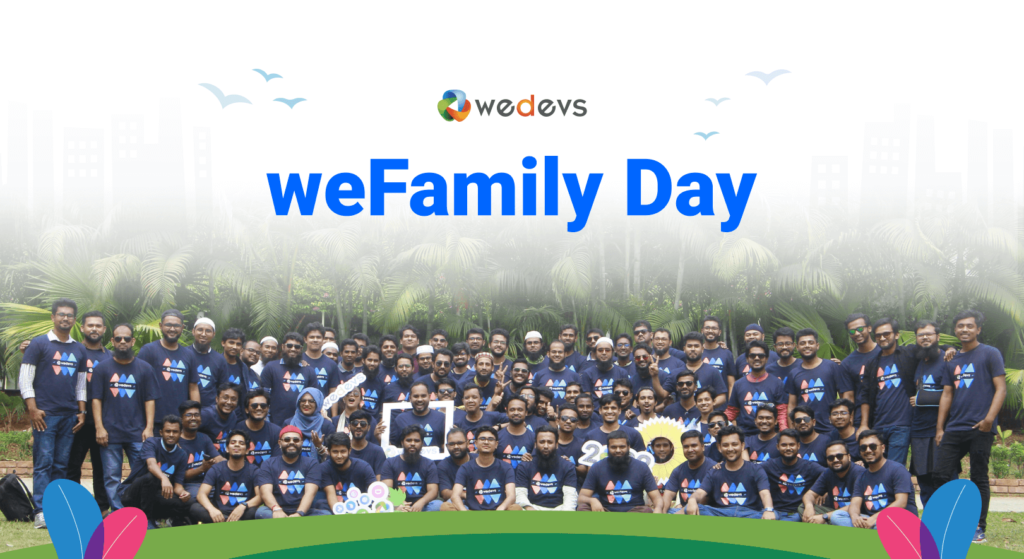 If you ask- "What is weDevs' biggest achievement in the last 9 years, again we will say that our 98+ members of the highly motivated and dedicated team rather than the 70k+ Active Marketplaces, 15k+ ERP installations, or 10k+ Project Management users." Yes, That's the truth, and we are happy to have them by our side.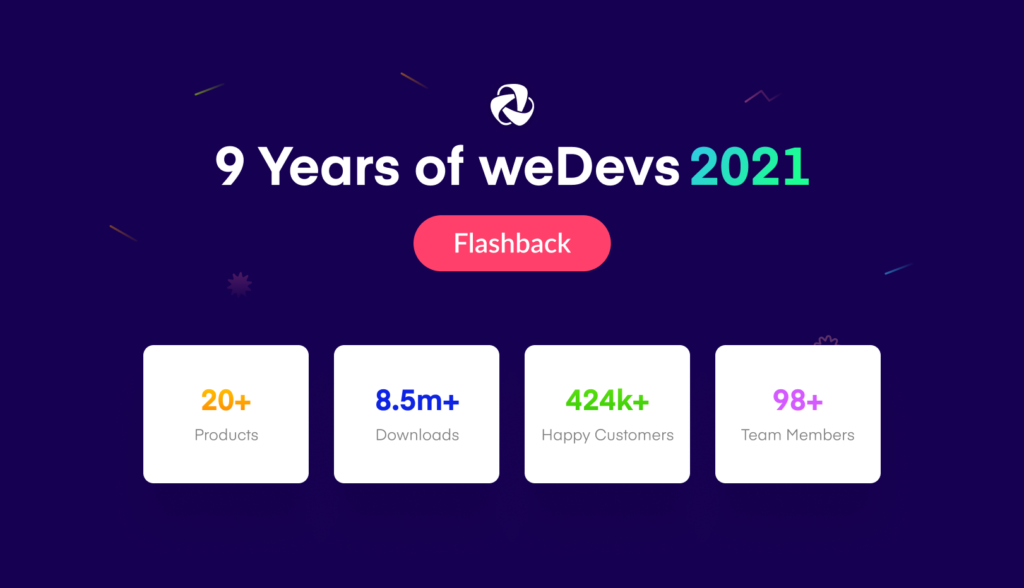 We can dare to dream and conquer the World with this wonderful team.

Nizam Uddin, CEO & Co-founder, weDevs
Why Do We Need You as Our Brand Ambassador
The Brand Ambassador program is to increase weDevs presence in country-level IT events and build B2B-B2C relationships in that country.
We are looking to hire enthusiastic Brand Ambassadors to be the face and voice of our brand. The suitable candidate will be involved in increasing brand awareness and sales by promoting our products through various meetups, events, and social channels.
The Brand Ambassador will also be responsible for planning meetups, finding new talents, and making partners in that country. It will help us to ensure a global presence and boost revenue.
S/he will work closely with our community relations, sales, and marketing departments to achieve its marketing goals and fulfill all its objectives. Such as communicating the value of our products to customers, tracking customer feedback, and last but not least representing the brand among several events and companies.
The Awesome Perks of Being Our Brand Ambassador (Benefits)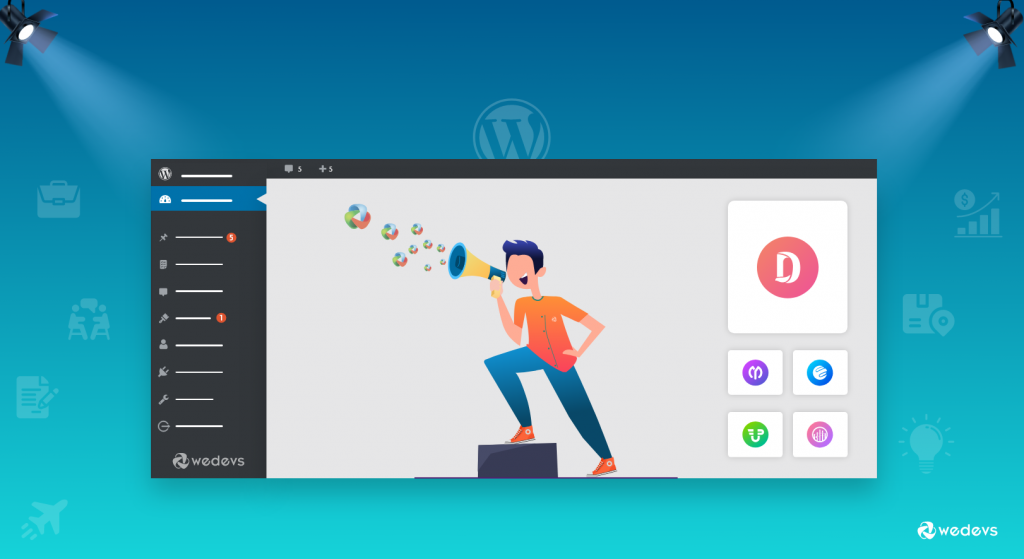 Travel costs for WordCamps and other relevant events
Complete event arrangement budget in that respective country
Exclusive Commission
Global Exposure under an International Company
What a Brand Ambassador Would Need to Do for Us
Familiarizing yourself with the company's mission, vision, and goals.
Working closely with community relations, sales, and marketing staff to conceptualize events, marketing campaigns, and strategies.
Educating customers, retailers, and distributors about our products.
Creating a website and social media content in order to drive brand awareness and attract new customers.
Building rapport with customers and vendors.
Monitoring customer feedback and escalating complaints to the marketing department.
Tracking customer preferences, metrics, and media campaigns.
Representing the company at product launches, events, and trade shows.
Brainstorming ideas and participating in training and workshops.
Maintaining a positive image of the brand at all times.
Meeting with WP ecosystem-based companies to onboard as partners
Attending WordCamp, Local SME, Enterprise targeted events.
Meeting new companies to sell or promote our products
Meeting bloggers and marketers to onboard them as affiliates.
Brand Ambassador Requirements
Additional WordPress based and community relations management skills will exempt the educational requirement
Excellent verbal and written communication skills
Friendly, approachable, and outgoing personality
Working knowledge of social media platforms and tools
Adaptable with the ability to prioritize tasks
Ability to travel
Ready to Join Our Brand Ambassador Program? Apply Now ⤵️!!
We are going to employ friends from each and every country in the world. So we will onboard as many ambassadors as we can.
It's very easy to apply for the Brand Ambassador Program in weDevs. And, the rest of the process is super simple. Find out by:
We are eagerly waiting for you to join our team and be the flag bearer of weDevs. See you soon!