A Cool New Store Listing Page on Dokan Multivendor
During the past several months, we have received a lot of requests regarding the store listing page. So, we have completely redesigned it!
The problems regarding the previous store listing template were –
It did not show enough information about the vendor/store (like rating, review etc.)
It could not highlight featured vendor.
It presented more opportunity which wasn't taken advantage of.
It wasn't easily customizable.
You couldn't replace the page styles from a child theme.
Sometimes the thumbnails were unevenly sized.
And it looked like this: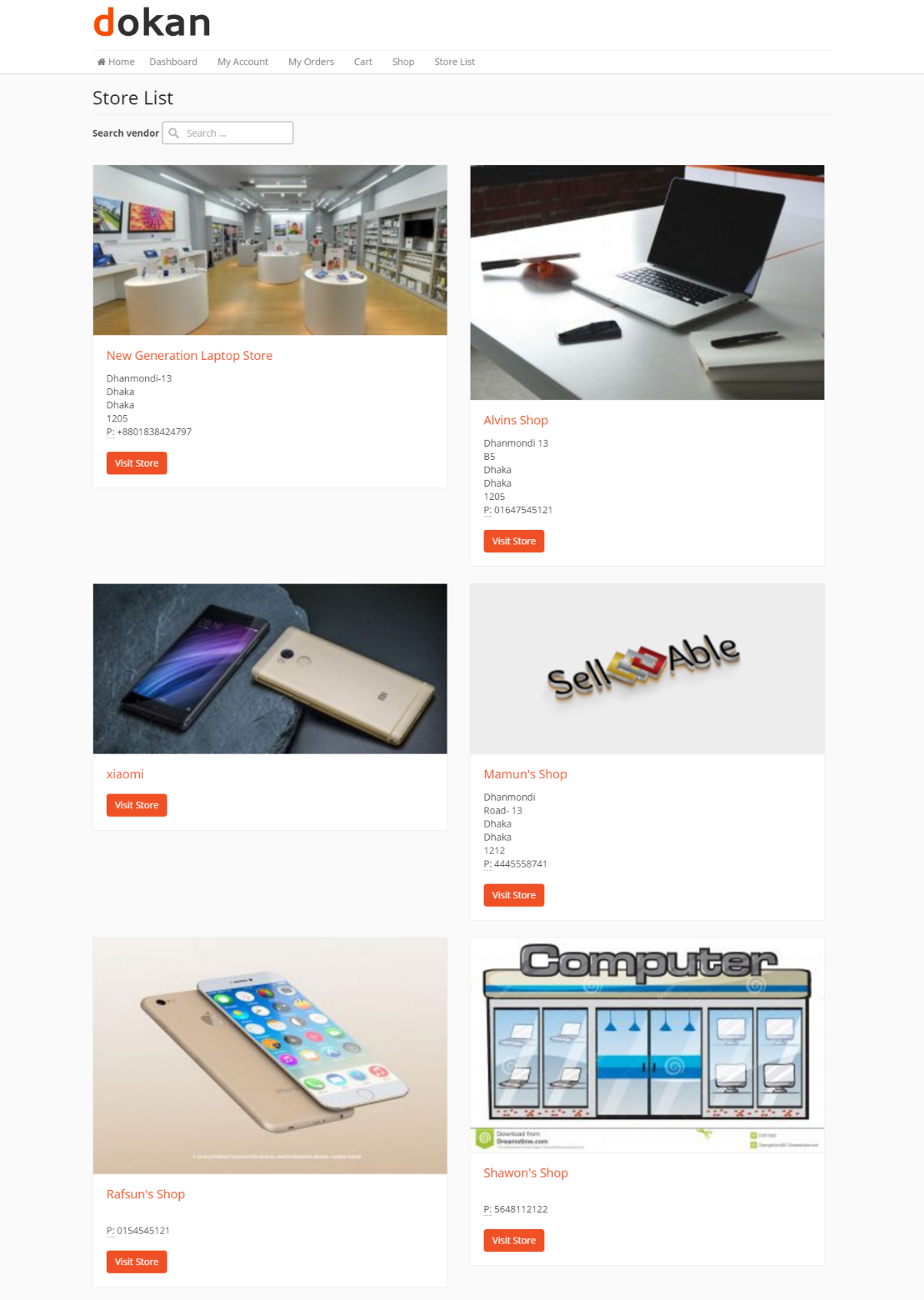 Now – A complete redesign →
Now, when you search a store or go to all stores (the store listing page), you can get a quick view of the stores rating, address, featured status and the number of reviews it has – right from the snippet! We have also made the tile size smaller so that it easily fits on any screen.
This will definitely generate more clicks on your market, your vendor's storefronts will get more views.
It is now easily customizable too!
You had to hire a developer and hard code the changes into the plugin if you needed to make any change to the page. But now, we have created a new template file which you can easily edit and replace with child themes. (Contact support if you need help with this)
How to get it – Update!
This has been updated with the Dokan free version. So, when you receive the version 2.5.7 – do check your store listing page for this exciting upgrade.