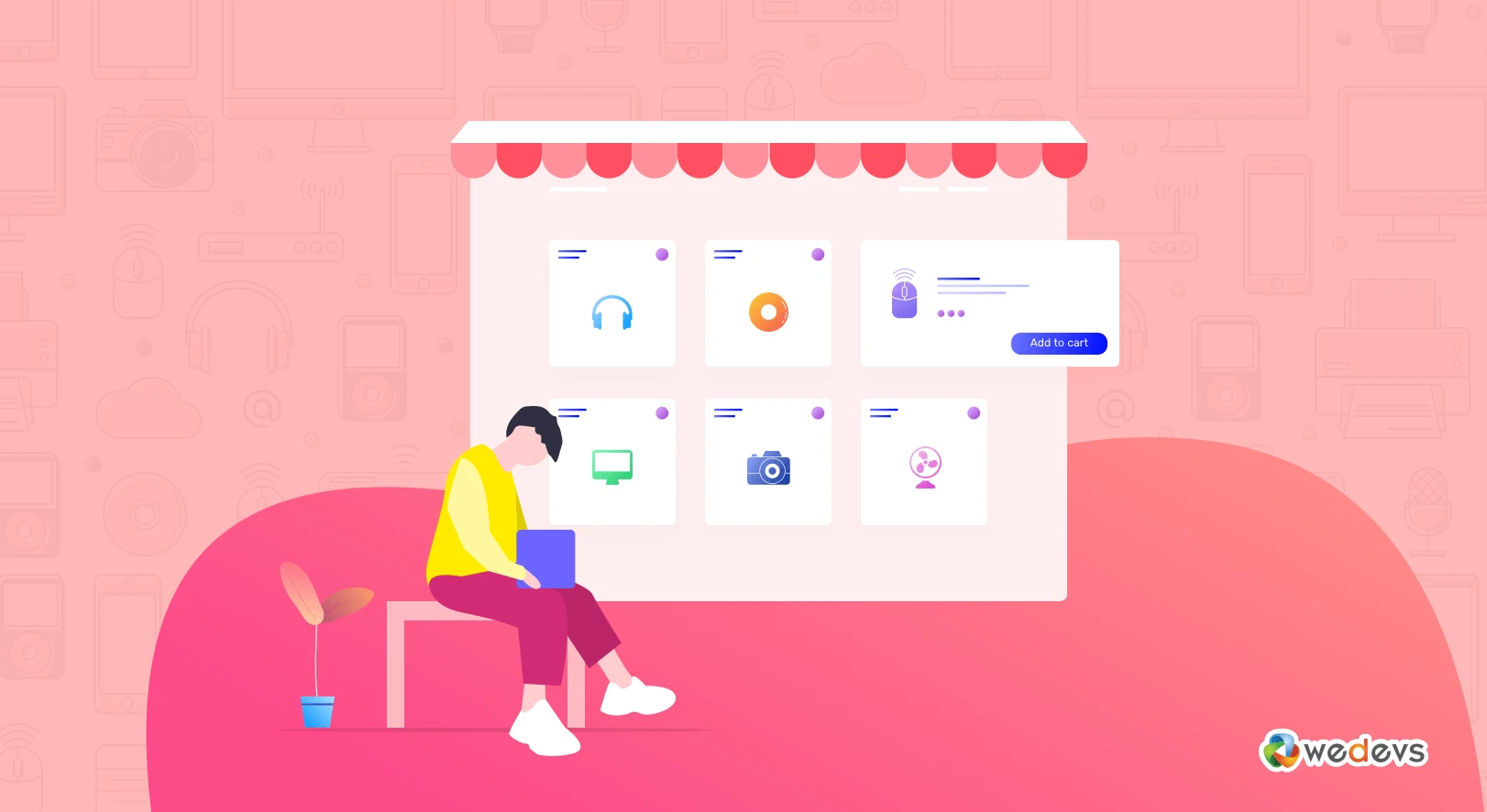 Build an Electronics Marketplace with Dokan
Today, around 2 billion people buy products from online marketplaces. Having said that, Dokan has proven to be the ultimate WordPress multi-vendor marketplace. You can even build an electronics marketplace with Dokan.
Dokan has over 70000+ active installations around the world.
So you can understand from that how popular and reliable Dokan has become in creating online marketplaces. No wonder it has remained as one of the top multivendor marketplace builders for the last 5 years.
In this article, we are going to show you how to build an electronics marketplace with Dokan. Because of its low overhead costs, you can earn a huge profit from a limited investment. Because nowadays, online marketplaces have become quite an opportunity to earn money in a short time.
Online Store Opportunities in 2023
If you want to earn money from a limited investment, then an online marketplace is the way to go. What is an online marketplace you ask? well
An online marketplace is a type of e-commerce site where product or service information is provided by multiple third parties, whereas transactions are processed by the marketplace operator.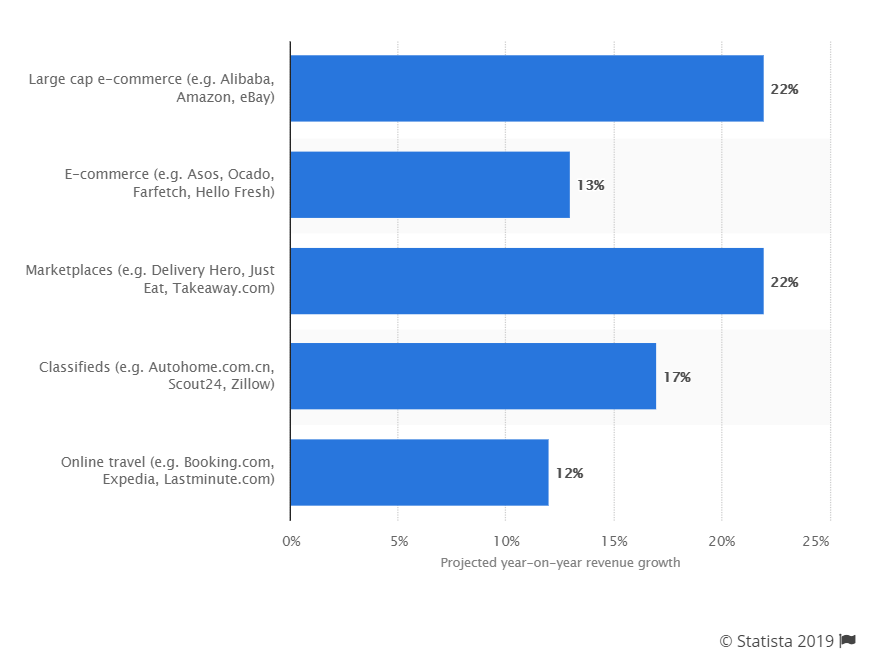 You don't need storage space and put extra effort into designing your store. All you need is,
That is it. You don't need anything else to create an online marketplace. You might think, how is it possible. Well, let me give you an example by building you an online electronics marketplace with Dokan.
Getting Started with Your Electronics Marketplace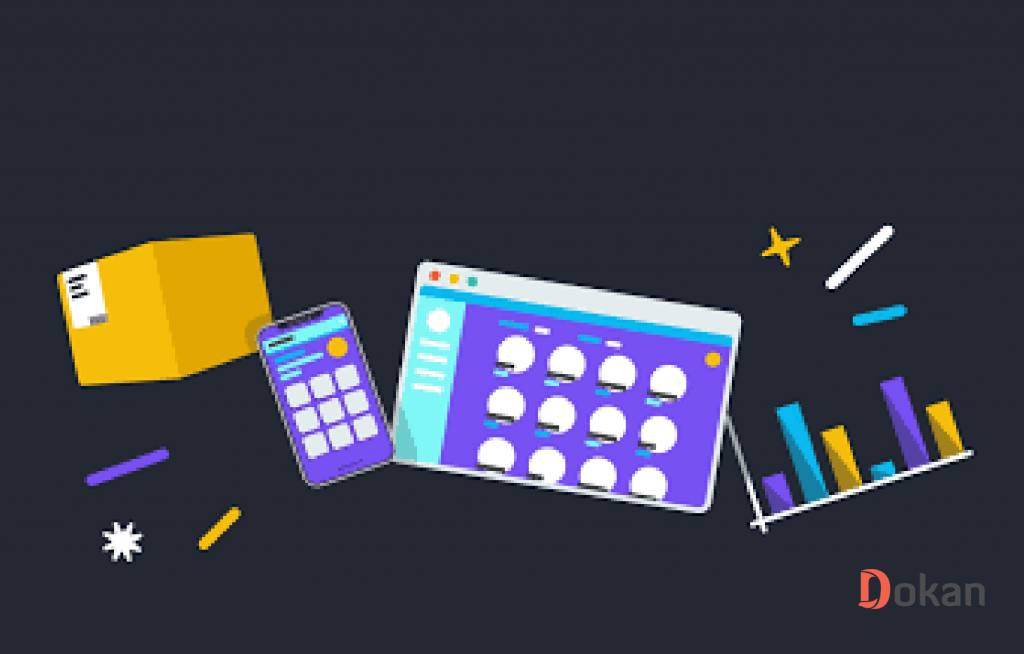 Ok, let's get started. But first let me answer a question, why you need Dokan while you have WooCommerce? well, WooCommerce lets you create only a single store marketplace. To turn your single store into a multivendor store you need Dokan.
First, you need to install the Dokan plugin on your WordPress dashboard. Before that, you need to install WooCommerce.
We are assuming you have already got your domain hosting and WordPress installed on your device.
Installing Dokan is similar to any other WordPress plugin. First, you need to install the Lite version of Dokan which is absolutely free. You will get the basic features for building your marketplace. But to bring a premium feel to your marketplace we suggest you purchase Dokan Pro.
Check how to install Dokan.
Build an Electronics MarketPlace with Dokan
Ok, you have installed the necessary prerequisites. Now you need to follow some simple steps to build the Dokan powered electronics marketplace. Like,
Configure All The Important Settings for Dokan
You need to set up a few necessary General settings before start building your marketplace.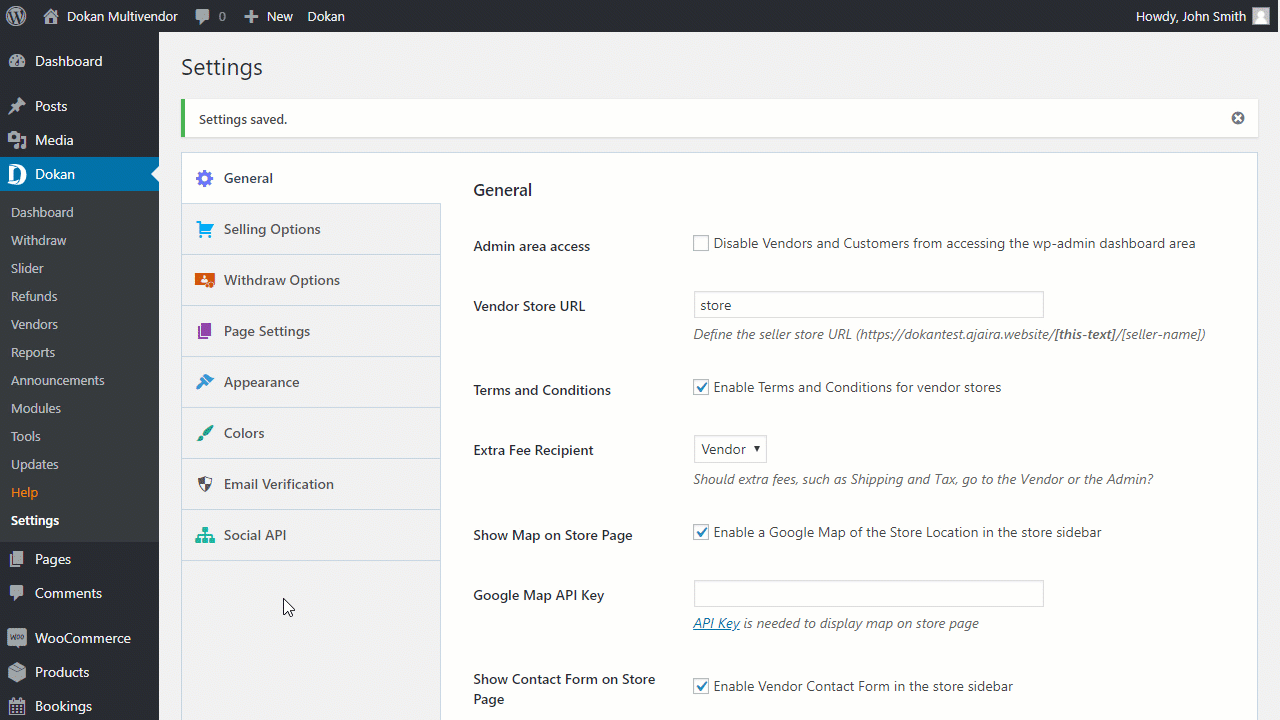 These settings are important as these settings will define the type of marketplace you are building. You can tweak these settings according to your needs.
Do it as per your requirements or you can use its default settings. You can also change all the other settings available if required. Check out the option available above and get an idea of all the settings you need to work with for setting up your own electronics marketplace.
Helpful post: How To Create A Clothing Store Marketplace Using Dokan
Choosing The Right Theme to Make Your Electronics Marketplace Unique
Well, there are many electronics marketplace available out there. So what will make your marketplace unique? a Theme. You need to use a theme that will make your marketplace look different than all the other marketplaces.
You can use Dokan Theme, which is a standard theme for Dokan multivendor marketplace. But if you want to make it look more exclusive then there are some exotic themes available that are fully compatible with Dokan.
Choose one and make your marketplace exclusive.
Your Own Store in The Electronics Marketplace
As an admin, you can have your own shop in your marketplace. So you can create your own shop or lend your marketplace to the vendors.
So if you want to create your own store, you need to follow some steps.
You need to create a user for yourself
Subscribe yourself as a vendor
Create your store from the Back-end or Front-end
Having said that, whenever you sign up as a vendor, a profile will be automatically created for you. You just have to add a store profile picture, name, and a store banner. You can add products also.
Adding Products to Your Electronics Marketplace
Ok now let's get onto adding products for your electronics marketplace. Simply go to WP Admin Dashboard→WooCommerce→Products→Add New.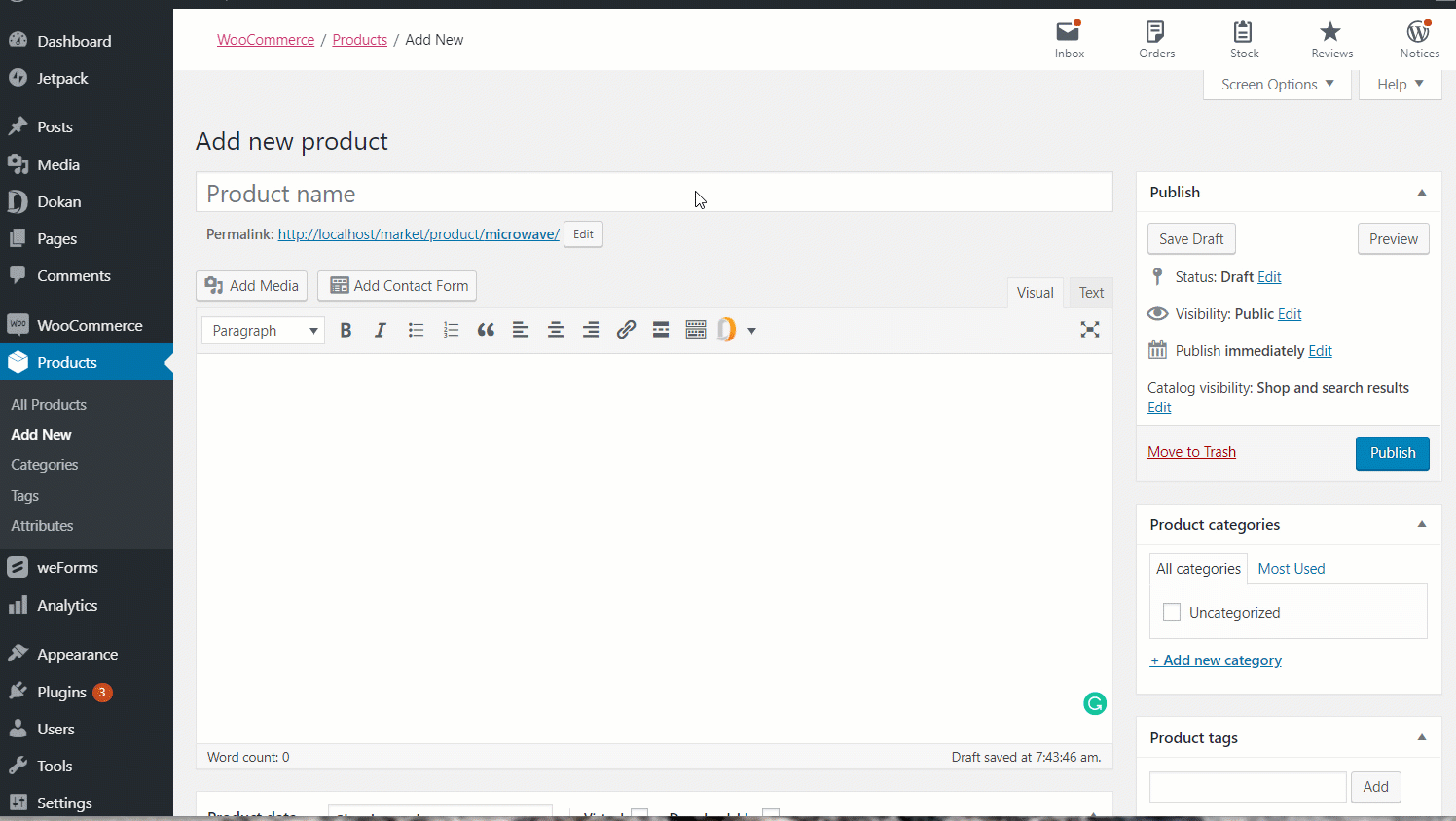 As you can see from above, you can add a description for your product, set a price and add the vendor name. You can set an image of the product if you want.
If you want to edit an item, simply click on Edit below the product name and you will get all the options.
Add Shipping Tax and Other Attributes
There are more advanced options that can be edited such as the product inventory, shipping, taxes, linked up products, custom attributes and more. Simply edit these options depending on the product attribute changes & demands.
Shipping Method: Vendors can set the shipping rate for their stores independently. They can configure everything on their own with Zone Wise Shipping and Product Wise Shipping system.
Tax System: Dokan has a built-in support system for WooCommerce taxes. Therefore, the admin can configure taxes from the backend for the vendors.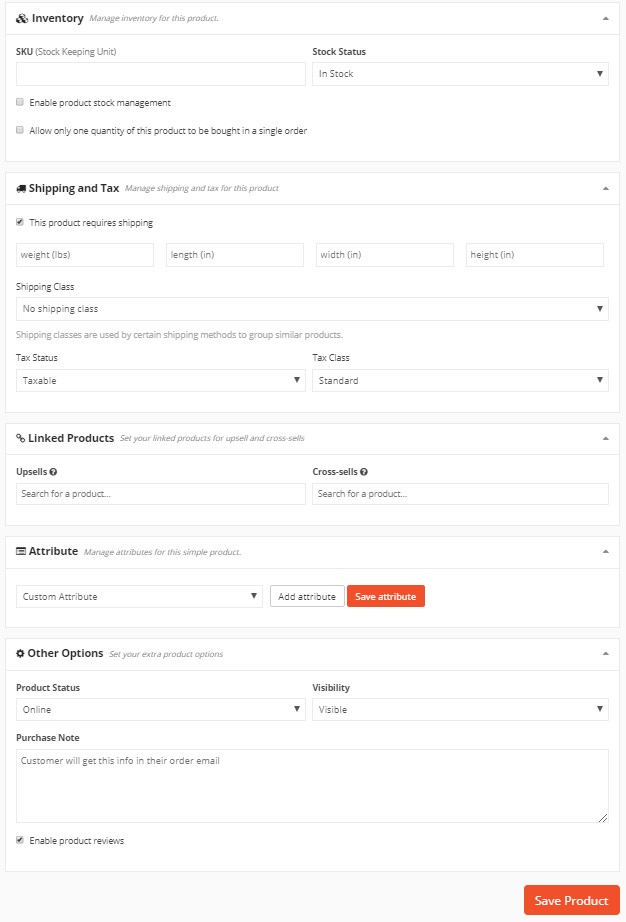 Electronics Marketplace
All said and done, now you can view your store. Now your customer can buy from the store you created on your electronics marketplace.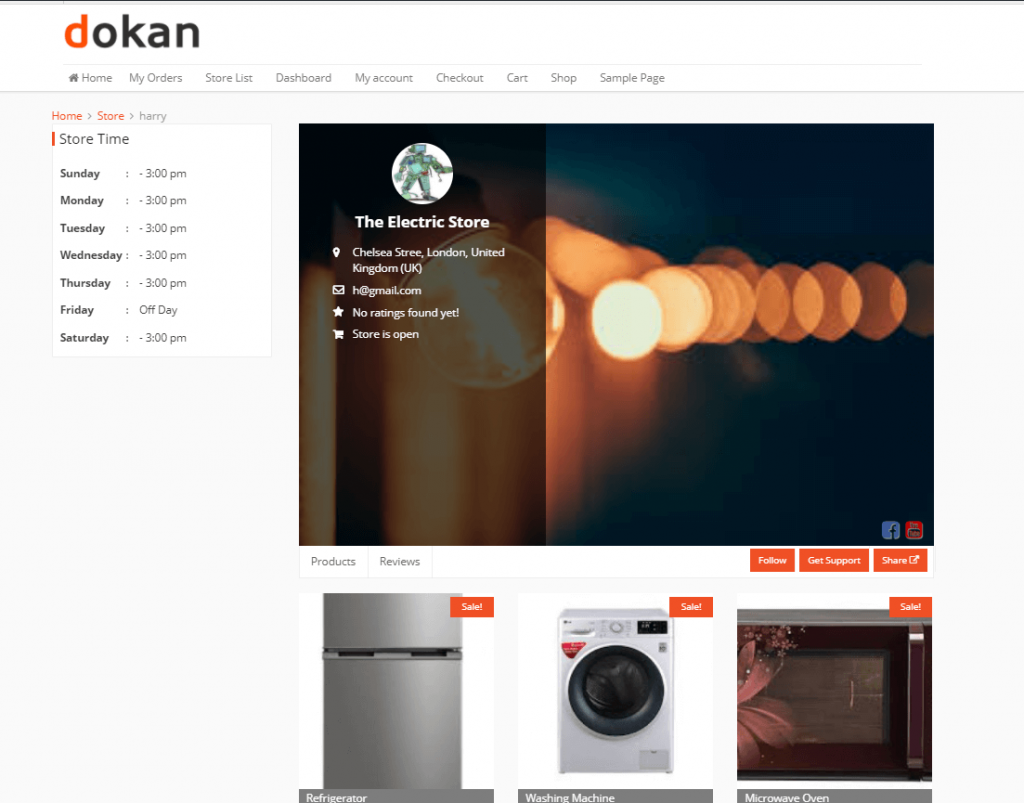 See, how simple it is to create an electronic marketplace with Dokan-the best multi-vendor marketplace in WordPress.
Buying A Product
Buying a product from the marketplace is really simple. All you have to do is,
Visit a Store
Select single or multiple products.
Click on View Cart
Proceed to checkout
Fill up your name, billing address, payment method.
Click on Place Order.
And you are done.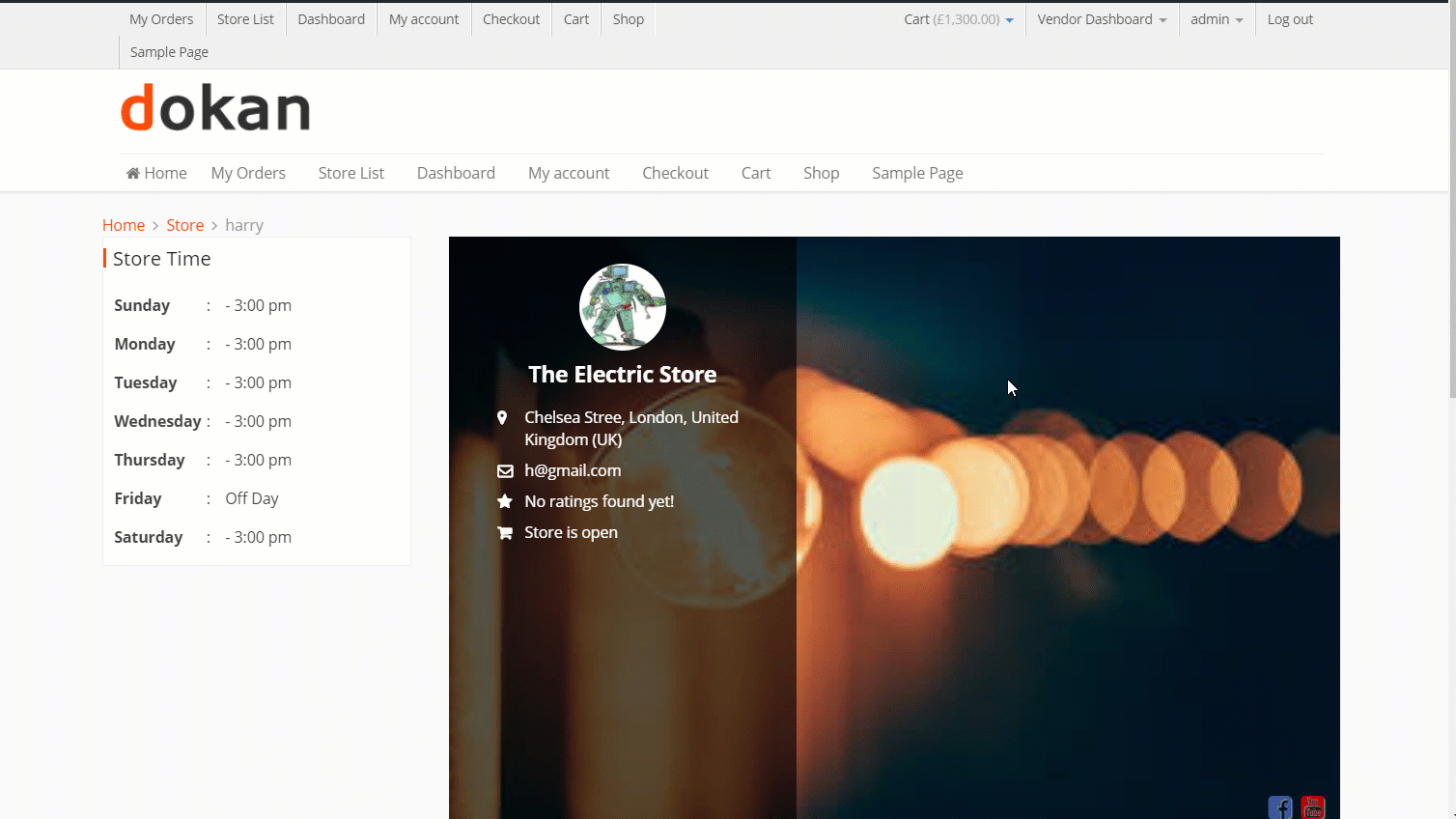 See, how simple it is.
Bonus Tips For The Electronics Marketplace Owners
Try to make the marketplace as professional as possible
Select a better and exclusive theme
Make sure the other vendors are authentic
Use extensions like Auctions, Live Search and Store Support to further your cause.
Wrapping Up
It may sound like building an online marketplace is a lot of work. But with Dokan multivendor marketplace that task rather becomes easy. Also, if you have heard about Elementor then there is good news. You can give an exclusive look to your Dokan powered electronics marketplace using Elementor.
Only in a day, you can create an online electronics marketplace and earn profits from that.
Dokan removes all the complexity to manage an online marketplace indeed. Since Dokan Light is scalable you can extend the features by getting Dokan Pro.