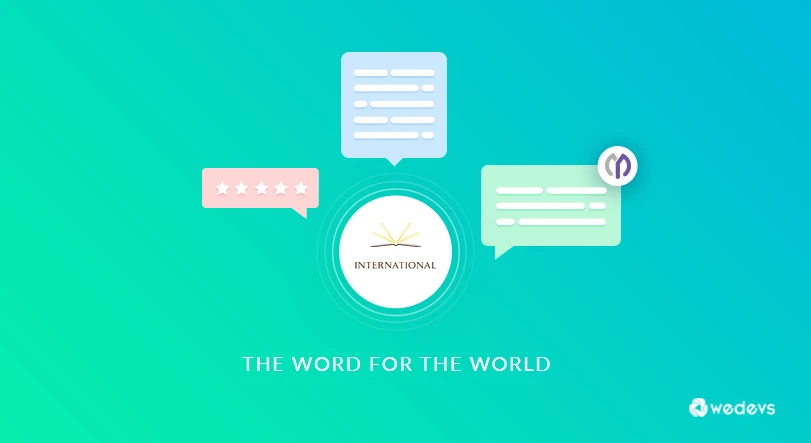 How This Global NGO Manages Their Tasks With WP Project Manager
With around 105,000 downloads and 5,000 active installs, WP Project Manager is widely considered as a leading solution for WordPress. Today, we are here with the story of The Word for the World, a champion team using WP Project Manager. Started back in January 1981, TWFTW is a non-profit organization that has been working dedicatedly to provide education to the underprivileged communities.
We initially approached one of the directors of TWFT, Regine Koroma for sharing her views on the plugin. She did not just agree to our request, she was generous enough to refer us to Joel from the IT department. We had an interesting session with Joel where we learned about many aspects of his job and process management in the organization.

Building a Productive Workprocess with WP Project Manager
So, how exactly are they making a great use of this plugin? Let's hear it from them directly!
Q: Tell us about yourself and your job responsibilities at your workplace.
A: My name is Joel Brown and I work for The Word for the World (TWFTW), an international, non-profit organization. As a smaller organization, we all wear a few different hats and many of my responsibilities are with the Training Department and include traveling and teaching, curriculum development, and IT support. We run training programs in several different countries to help indigenous translators pursue an undergrad diploma in linguistics and theology. While the programs are all managed by our International Training Director, Regine Koroma, currently in England, each of our national organizations (in about 17 different countries) has a training director who works locally with our students.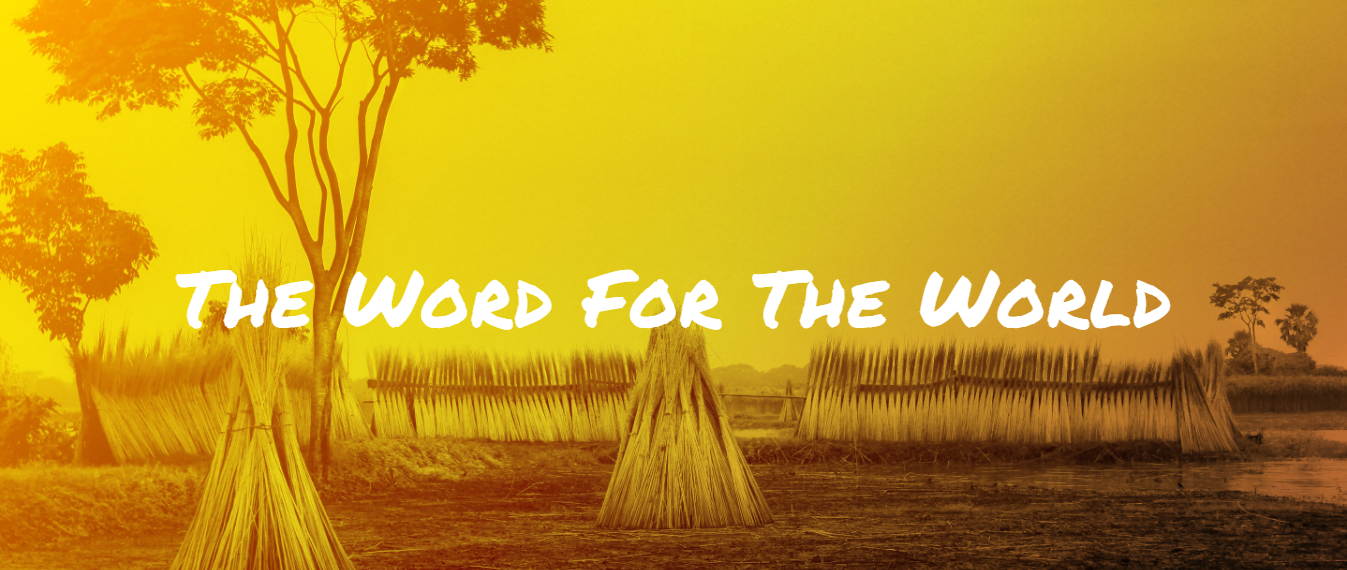 My background is in IT, but my passion is helping people become better versions of themselves, and the varied work I do within The Word for the World allows me to be a part of developing people who can really make a positive difference in their home communities!
Q: What made you look for a Project Management solution?
A: I was in the process of developing an intranet site for our training department to provide better tools, communication, and resource-sharing between our training coordinators. One of our requirements was to find a solution for assigning and managing due dates for certain tasks. Originally, the request was for a shared calendar, but having come from a larger organization, I had experience implementing and working with various project management solutions. I knew there are better solutions for managing tasks. Really, I realized that we needed to implement a more thorough project management process and ideology, and as a part of the developing our process, we started looking for tools.
Q: While making the final purchase decision of WP Project Manager, which factors do you think had the most impact on you?
A: I think the factors most influencing my final decision for WP Project Manager was primarily the easy-to-understand approach to project management; the cost & pricing model; and the plugins available to extend the functionality.
Q: Share your experience with WP Project Manager so far. How is it adding value to your everyday work?
A: My experience with WP Project Manager has been great. We hit a couple of speed bumps in getting started. A couple of these issues were simply us learning the product, and adapting to the terms and methods of the tool, and a couple of them was about technology. This being said, the weDevs developers have always been timely and helpful in supporting us. I expect to come across issues with any software implementation, but my experience with support has really been excellent.
I think the biggest value-added is ease-of-communication and the ability to always know the tasks I should be working on at any given time. My "work day hours" do not align with "work days" in other regions, so it is important to be able to have ongoing conversations attached to the tasks. Additionally, Regine is able to create milestones and their related tasks months in advance, so our training coordinators can plan their time appropriately and there is no work "falling through the cracks." Before using WPPM, each coordinator's inbox was their "go-to" location for tasks, documents, reports, updates, corrections, etc-and as we all know, an inbox gets incredibly cluttered and difficult to use.
Having WPPM is allowing us to manage tasks, internationally, with much less administrative effort and lost e-mails-which is great!
Q: What do you think is the best part of WP Project Manager?
A: For me, the best part is the "My Tasks" interface. I spend the majority of my time there, and it has been the greatest help. The best part of WPPM is that I do not have to wonder or go looking about for the work that I need to be doing!
Q: What would be your suggestion to a project management professional regarding time management and process optimization?
Success is 90% preparation, 10% perspiration.
A: Coming from a systems and solutions engineering background, I understand that the preparation phase of any endeavor should including thinking through and creating the best process possible at the beginning. Of course, you'll have to optimize it later as well, but do not use the need for optimization to justify a decision to skip the first step of creating a good process.
I had a swimming coach who taught us that practice does NOT make perfect. PERFECT practice makes perfect. If you dive into any project saying, "we'll develop the process as we go" then you are practicing imperfection, and you will end up wasting a lot of time figuring out how you want to communicate, and who do you go to when certain things go wrong, and who's responsible for checking the inbox and how often, and how do we measure success, and so on and so on. Create a good process-test it, refine it, approve it-then start using it and only optimize it when you have enough information to understand where it really needs help. A project management tool gathers this information and makes the whole process of process management much more simplified.
Q: Which features would you like to see in WP Project Manager in the coming days?
A:  We would like to see the ability to have some type of repeating task implementation. I would be nice to create the following task, "Once a week for three months, check with student final project progress" once, instead of creating 12 tasks. I also think there's room to provide even more customizability to the UI (i.e. re-order To Do lists, customize the reports and presentation of information on My Tasks).
Share Your Stories With Us!
Do you want us to feature your experience in weDevs blog? If yes, all you need to do is let us know in the comment section. We will follow up with you for an interview session.
Here are links to our previous customer stories:
How Dokan Helped Melissa To Create Her Dream Multivendor Marketplace
How WP Arena is Using WP User Frontend to Manage Content Submission Process