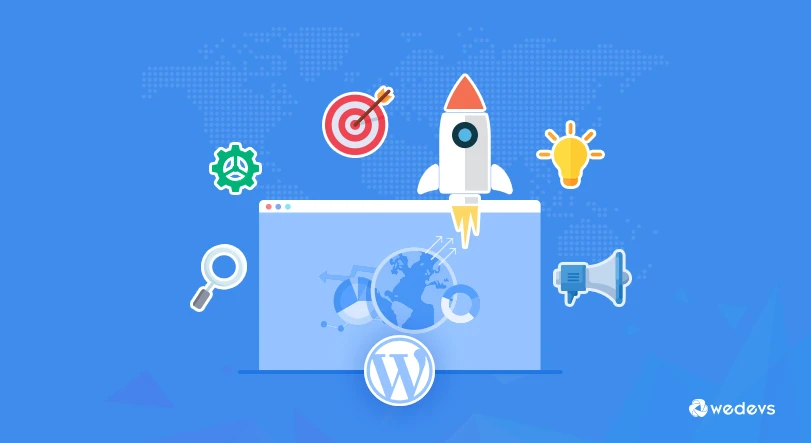 7 Best WordPress Plugins for Content Marketing in 2023
Content marketing is not just crowned king, it has become the forefront of the entire digital marketing strategies. As a content marketer, you might have already started using WordPress to create content for your brands.
If so then you are supposed to figure out that it's very easy to publish content. But the hard part is generating traction from your content.
Since WordPress has become a super popular CMS and with time, now many of the most established brands, renowned marketers, and bloggers are using WordPress for marketing their content. One of the main reasons behind these massive expansions is their ability to extend. You can easily add a stack of functionality by installing plugins.
Below, we will share the 7 best WordPress plugins for content marketing that can make your job as a content marketer easier and your blog content more productive.
Some of these plugins will help you smooth the content marketing distribution process, while others may help you to get a better impression & engagement with your readers. Keep reading!
7 Best WordPress Plugins for Content Marketing for You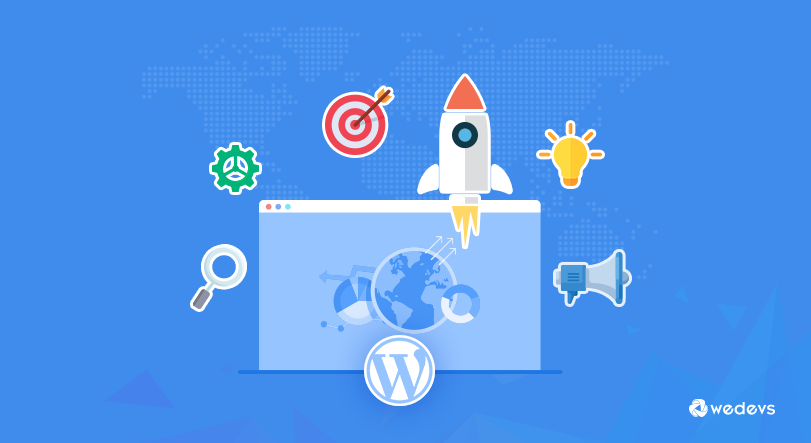 Here is the list of the best WordPress plugins for content marketing. We are going to discuss the 10 best plugins to amplify your content marketing tasks.
Yoast SEO
MonsterInsights
CoSchedule
OptinMonster
Revive Old Post
Content Views
Pretty Links
Now let's discuss more about each of the above mentioned plugins:
1. Yoast SEO
Yoast SEO is a powerful plugin that serves as your content's virtual SEO assistant. It closely analyzes your content's on-page SEO factors and readability. It also offers actionable suggestions to improve your content's search engine visibility.
By providing insights into keyword optimization, meta descriptions, and content structure, Yoast SEO ensures that your articles are not only well-crafted but also optimized to rank higher on search engine results pages.
With features like XML sitemap generation, schema markup, and complete control over meta titles and descriptions, this plugin empowers you to fine-tune your content for search engines. That helps you to get increased organic traffic and engagement.
Key Features of Yoast SEO
On-page optimization guidance.
Readability analysis for user-friendly content.
XML sitemap generation for search engines.
Schema markup to enhance rich snippets.
Easy control over meta titles and descriptions.
2. MonsterInsights
MonsterInsights bridges the gap between your WordPress website and Google Analytics. It offers a seamless way to gather comprehensive data on your content's performance and audience behavior. This plugin eliminates the complexity of setting up Google Analytics manually. That provides you with real-time insights into traffic sources, user engagement, and conversion rates.
By tracking page-level analytics, eCommerce transactions, and custom events, MonsterInsights helps you understand which content resonates most with your audience and where potential improvements can be made.
With its user-friendly interface and actionable reports, you can make informed decisions about your content marketing strategy, maximize engagement, and optimize your website's overall performance.
Key Features of MonsterInsights
Real-time traffic monitoring and reports.
Enhanced e-commerce tracking for online stores.
Page-level analytics to understand content engagement.
Integration with Google Optimize for A/B testing.
Conversion tracking to measure goals and events.
3. CoSchedule
CoSchedule is an all-in-one content calendar and social media scheduling plugin that empowers you to streamline your content marketing efforts.
This plugin offers a centralized hub for content planning, organization, and promotion. It also makes it easier to collaborate with your team and ensure a consistent content publishing schedule.
With integrated social media scheduling, CoSchedule enables you to effectively distribute your content across various platforms. By providing analytics on social media performance, CoSchedule lets you fine-tune your promotion strategy. That ensures your content reaches the right audience at the right time.
Key Features of CoSchedule
Centralized content calendar for better planning.
Social media integration for easy scheduling.
Collaboration tools for team coordination.
Customizable workflow management.
Analytics to measure social media performance.
4. OptinMonster
OptinMonster is a robust lead generation plugin designed to convert your website visitors into valuable leads. With its array of visually appealing opt-in forms, pop-ups, and lead capture tools, this plugin provides you with the means to build a substantial email list.
OptinMonster's exit-intent technology detects when a user is about to leave your site and triggers a strategically timed pop-up. This pop-up encourages your readers to stay engaged or subscribe. Through A/B testing and advanced targeting options, you can refine your opt-in strategies and maximize your conversion rates.
Key Features of OptinMonster
Various opt-in form types and designs.
Exit-intent pop-ups to prevent website abandonment.
A/B testing for optimizing conversion rates.
Page-level targeting for personalized campaigns.
Integration with email marketing services.
5. Revive Old Post
Revive Old Post is an automation tool designed to give a fresh lease of life to your older, evergreen content. This plugin automatically shares your archived articles on social media platforms, rekindling interest and driving new traffic to these valuable pieces.
With customizable sharing schedules, you can determine how often and when your older content is shared, ensuring a steady stream of relevant updates to your audience. Revive Old Post's ability to include hashtags and mentions adds another layer of engagement, extending your content's visibility to wider networks.
By leveraging this plugin, you can make the most of the content you've already invested in, reaching new audiences and reinforcing your content's enduring value.
Key Features of Revive Old Post
Automated sharing of older content.
Customizable sharing schedules.
Inclusion of hashtags and mentions.
Control over content age and categories.
Increased social media engagement.
6. Content Views
Content Views is a versatile plugin that empowers you to curate and display your content in visually appealing grids and lists. This plugin is a powerful tool for content marketers seeking to enhance user experience and facilitate content discovery.
By offering sorting and filtering options, Content Views enables users to navigate your content based on their interests and preferences. The plugin's compatibility with custom post types and taxonomies ensures that all your content, regardless of its format, can be showcased effectively.
Key Features of Content Views
Flexibility to display content in various formats.
Sorting and filtering options for user-friendly navigation.
Integration with custom post types and taxonomies.
Responsive design for mobile devices.
Improved content discoverability.
7. Pretty Links
Pretty Links is a URL management plugin that goes beyond simple link shortening. It allows you to create branded and user-friendly shortened URLs that redirect to longer links, making them ideal for affiliate marketing, tracking campaigns, and enhancing link aesthetics.
Whether you're sharing affiliate links, directing users to external resources, or running marketing campaigns, Pretty Links helps you maintain a clean and professional image while monitoring link performance.
By cloaking affiliate links, you can avoid unsightly and complex URLs, making your content more visually appealing and trustworthy. With its centralized link management interface, Pretty Links simplifies the process of maintaining and updating your links, making it an indispensable tool for effective content marketing.
Key Features of Pretty Links
Creation of clean and memorable URLs.
Customizable URL slugs for branding.
Tracking of link clicks and performance.
Cloaking of affiliate links for aesthetics.
Management of link redirects in one place.
Best WordPress Plugins for Content Marketing- Key Takeaways for You
Now you know which plugin you should use to streamline your content marketing tasks. So, what are you waiting for? Install these plugins one by one and start your content marketing like a pro!
From optimizing your content for search engines to growing your email list, the plugins outlined in this guide serve as valuable allies in your content marketing journey.
Yoast SEO, MonsterInsights, CoSchedule, and OptinMonster are among the lineup of powerhouse tools that streamline essential tasks, such as SEO analysis, data tracking, and lead generation. These plugins not only provide actionable insights but also equip you with the means to fine-tune your approach and deliver content that resonates with your target audience.
Additionally, Revive Old Post, Content Views, and Pretty Links offer specialized functionalities that amplify your content's social media reach, revive evergreen articles, capture leads, enhance content discoverability, and optimize link management.
That's all from our side. Now it's your turn to share your feedback regarding this blog. Use the comment box below to share your thoughts!