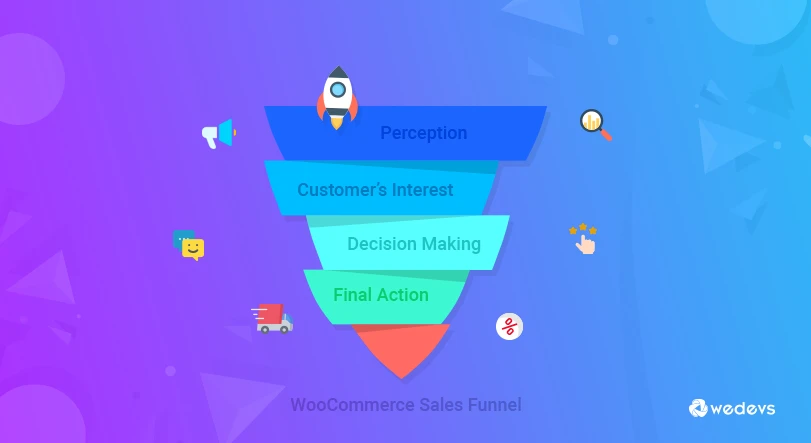 Follow The WooCommerce Sales Funnel To Boost Your Business Growth
Do you think you are doing everything that you need to do to develop your business growth? If you own a WooCommerce store your headache of trying to improve your business sales is endless. Even after trying out every possible business growth hack, if your conversion rate doesn't improve, then you are probably doing something wrong. This can all change if you can follow a proper and effective WooCommerce Sales Funnel. Something that can certainly prove to be fruitful for your business growth in the near future.
While taking care of your business progress, you might think you are doing everything right, but it's not what you think is right for your business all the time. You need to prepare & follow a precise sales funnel to turn your WooCommerce store visitor into your paying customers.
So what WooCommerce sales funnel steps should you demonstrate to drive your business growth for your WooCommerce store faster? Let's find out.
Step 1: For Brand Awareness & Perception
As a part of WooCommerce Sales Funnel, there are three roles that play a big factor in raising brand awareness & perception. Role of Business to Customer, Business to Business, and the SEO.
Business 2 Customer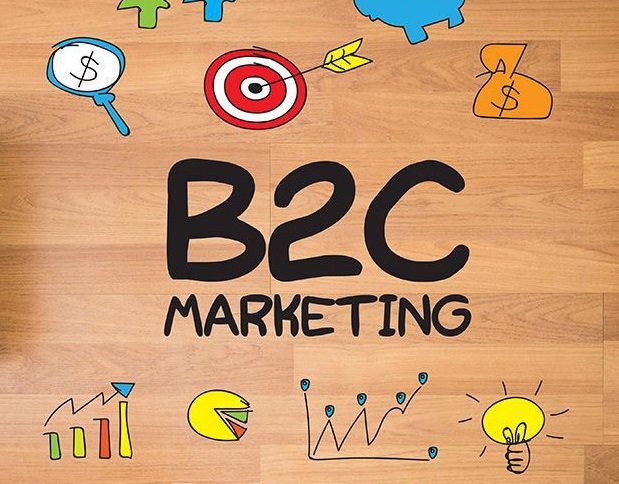 In terms of B2C, for good brand awareness and perception, your initial interaction & impression with your potential customer plays an important role. For such awareness and interaction, the content should be something that can draw maximum attention towards the customer leaving quite an impression in their mind. It should at least be able to attract people to the brand's website.
Business 2 Business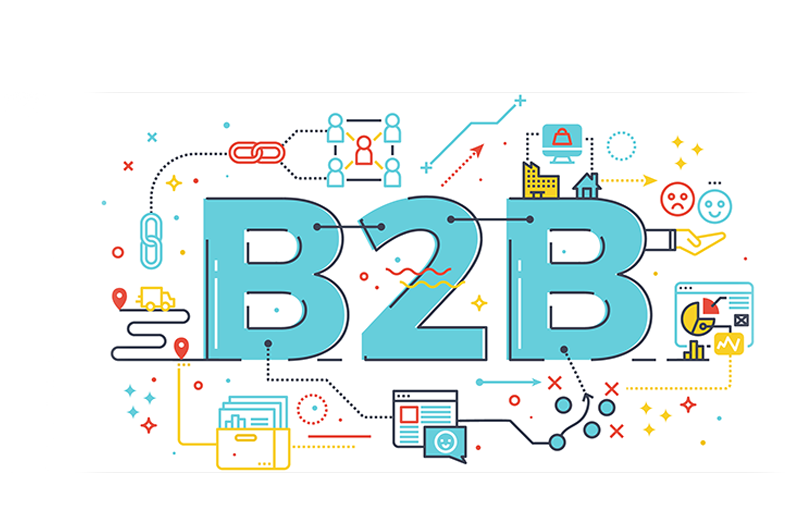 For B2B, you need to present contents that are valuable resources but not a hard sell. The content for B2B should give resources of valuable content to the potential customers. Something that would not only entice them but also educate them. More like taking them on a journey of technical and leadership of thought-based content.
SEO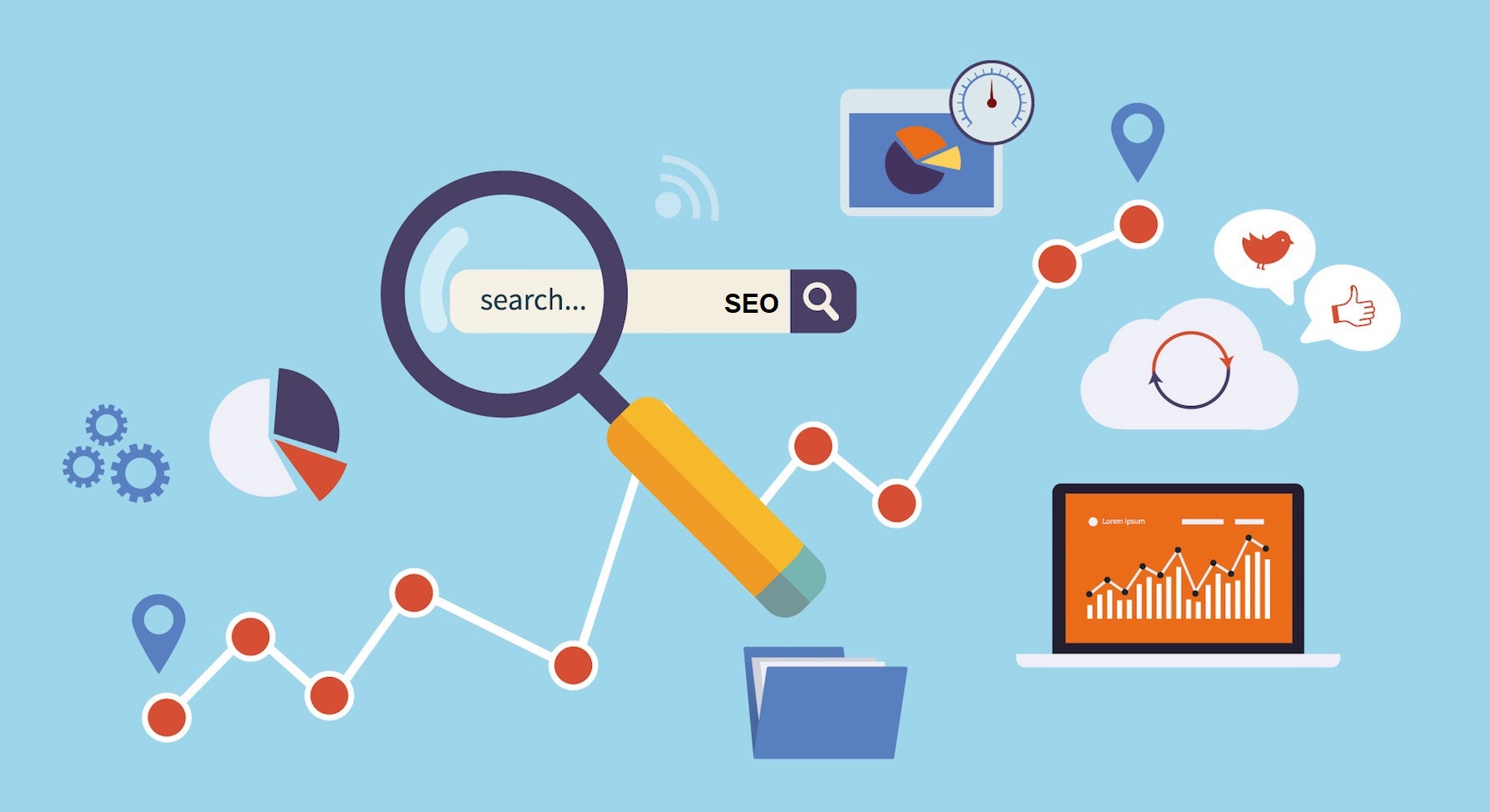 It is not always about content when you look for brand awareness. This is where the SEO of your content plays a vital role. The better you do the SEO of your content and store the more traffic & awareness you can expect from it. It means when potential customers need any product or service, they are most likely to do an online search. So the job would be to set SEO of your store product and services in such a way that it would populate your products at the top of google search results.
For some more brand awareness writing educational content, long forms, creating videos and downloadables, anything that would get your potential customer to click can be a good tactic. Creating some educational videos about how and why you started your company. And short videos or visual content that showcases your product is a good idea to generate brand awareness and change people's perception of your company.
Create tools within your online store to help educate your potential customers. It would certainly build trust over your brand easily.
Step 2: For Customer's Interest Point
The point of interest in the WooCommerce sales funnel is a way for the potential customer to engage & involve further with your brand or products to see what you have to offer, still without the hard sell. But it is also important to keep in mind that just because a potential customer is aware of your company or products, it doesn't necessarily mean they have an interest in it.
So getting an idea about your potential customer's point of interest is essential for your business growth. One easy way to find out about your customer's interest in your product or company is when they subscribe to your newsletter, connect with your social media, and download things from your websites.
Make Navigation Easier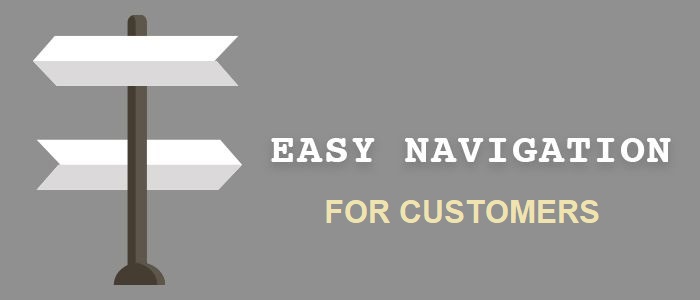 To understand the interest of your potential customer, using the navigation option wisely can be handy. You need to let your visitor know where to go, how to get there, and what to do with it in the easiest way possible. A search filter to look for their desired product as a list on a page, adding a quick purchase button at the bottom of each product.
Social Media Linkage To Your Site

Including the links of your social media platforms like Facebook, Twitter, Instagram with your store ensures that your online store visitor has a way to connect with you. It is better to put the social media links at the site's footer so that it can be found in every page when a visitor navigates through your store site.
Attractive Offers & Proper CTA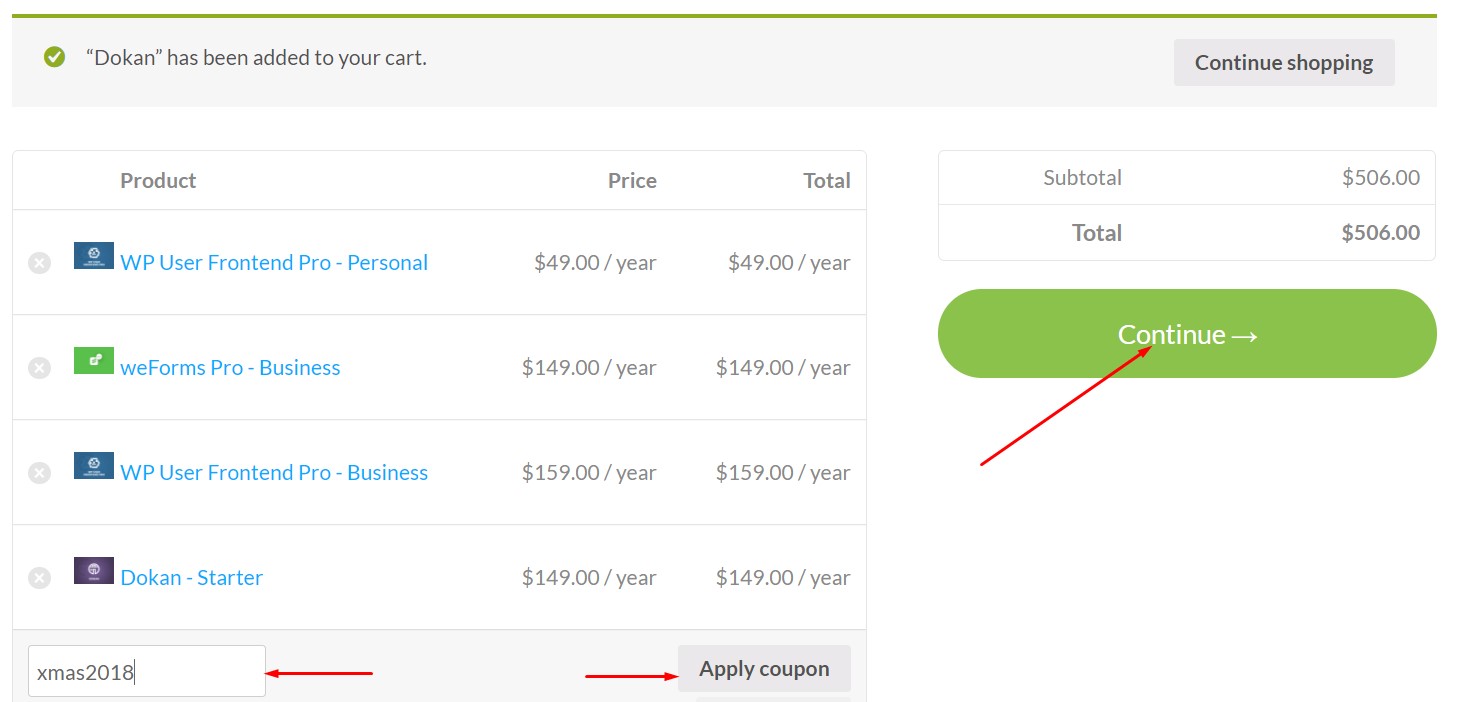 In the case of a potential customer inquiring about any product, that time you can offer them some discounts to entice them tactfully. Offering discounts on their first purchase will keep those potential customers guessing about getting the product right away. Also, in exchange for emails provide the potential customers with discounts highlighting a clear call to action of the offers.
Whenever a potential customer visits your store, use a pop-up window, to let them know about the current sale or offers in your store can be another brilliant idea to convert your potential customers into a paying one.
Step 3: For Decision Making
This stage of the WooCommerce sales funnel involves the decision-making of your potential customers. Now the customer has moved beyond their interest point to actually make the decision of buying a product. So at this point, you need to keep in mind that the decision-making of potential customers mostly depends on four factors, Word Of mouth, Social proof, User-Generated Content, and some relevant Case Studies.
Clear Product Description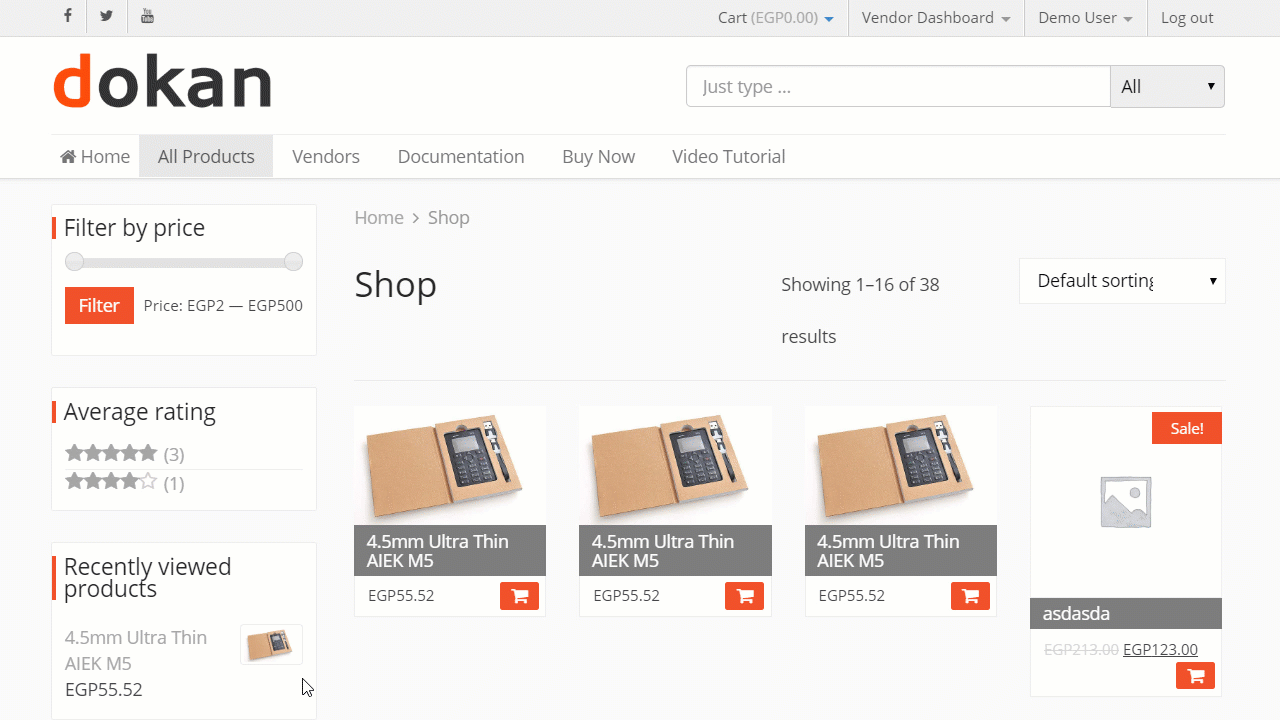 Providing a clear description of your product can play a vital role in the decision of buying it. As in an online store, a customer can't feel or touch the product that they might decide to purchase. They will mostly have to rely on the description you provide to them. So putting up precise & detailed information highly encourages the customer in buying any items of their choice. So in the case of an online store, always present your product with:-
Clear product descriptions, including specifications like sizing charts, measurements, weight, and key materials,
Easy to digest format like bullet points and high-resolution visuals to display this information.
Genuine Product Reviews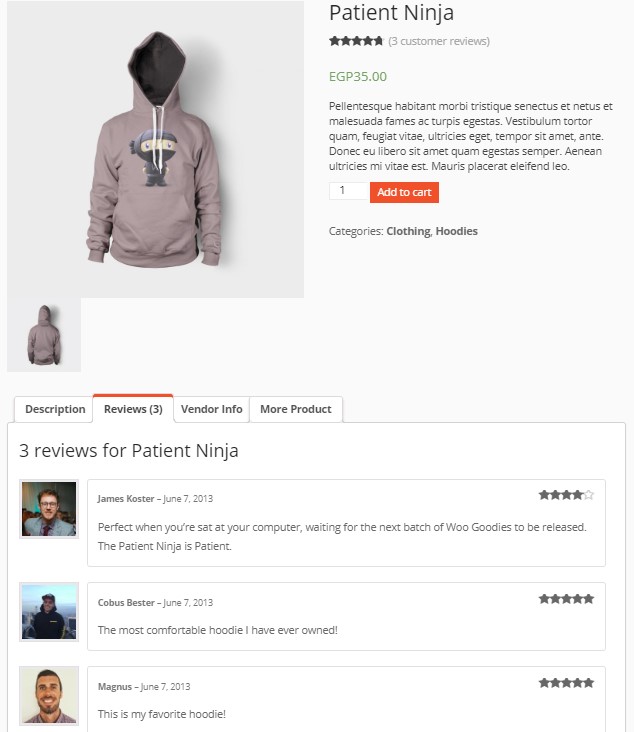 More than anything, most customers trust online product reviews before making any decision. So, highlight all the positive but genuine product reviews as much as possible. Not just the star system review but also some descriptive written reviews of your product. Also, if you receive any complaint reviews, try to reply to them as promptly & politely as possible, as your online reaction to criticism might also affect the purchasing decision of the customers.
Perks Offerings

Offering perks like free shipping, easy return or bulk order discounts play a big part in completing an online order. It gives a physiological trigger to the customer's decision of ordering an online product.
Step 4: For Taking The Final Action
Autofill & Other predictive fields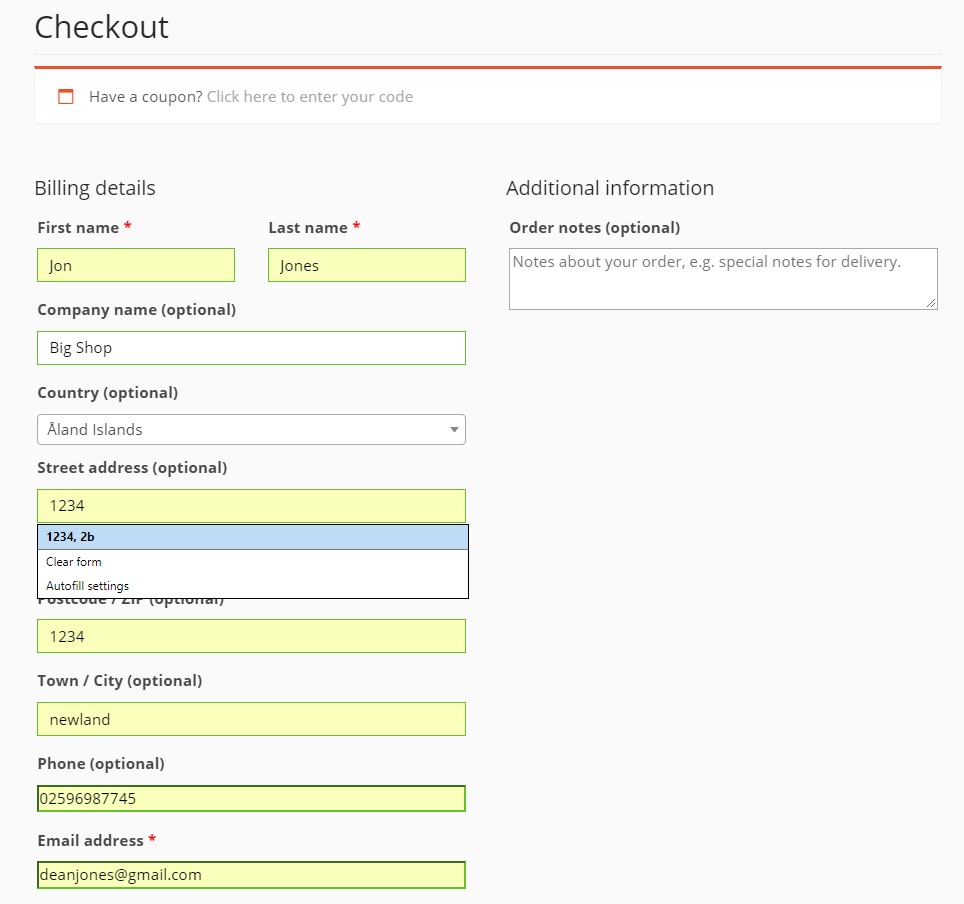 Now the final stage of the WooCommerce Sales Funnel is the final action that a potential customer takes to become a paying customer. In order to do that it is essential to provide a hassle-free purchasing experience. Getting the customer to create a one-time account providing all the valid & required information may save a lot of their valuable time. This will automatically fill in the shipping & billing address and enable them to get to the BUY NOW button faster.
Progress Bar Indicator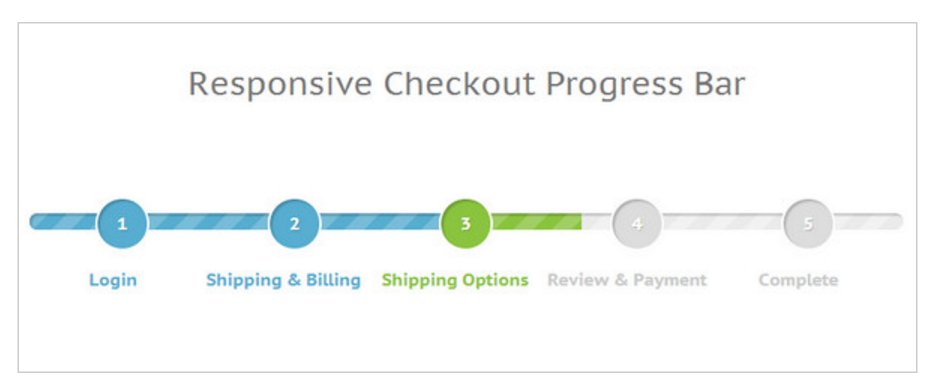 Using the progress bar indicator allows the customer to know what portion of the checkout process they are in. Keeping the customer in full view of cost, size and other specification during the complete checkout process are necessary. This is specifically imperative if you are using a one-page checkout system. In the case of a multi-page checkout, you would want to ensure you are using progress indicators to move customers long.
Site's Security Awareness

Let your site visitor know that your online store is well protected from any kind of security vulnerabilities. Do this by making sure customer's credit card information and other personal details are safe & secured. This would alleviate any sort of trust issues over your site of your customer.
Acceptance Of All Payment Gateways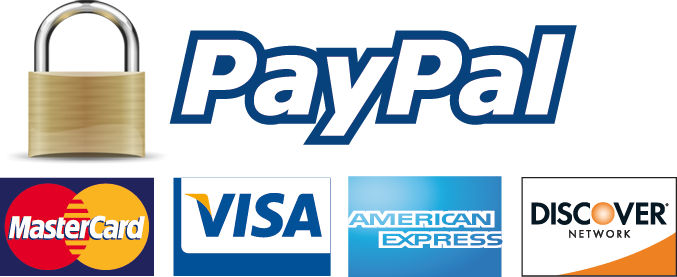 It can be difficult to meet the preferences of all customers in terms of making online payments. Many customers use a number of different card and payment gateways. So ensuring acceptance of every card or payment gateways is also very crucial in terms of encouraging the customers to take the final action in the form of completing the order payments.
Few Tips & Tweaks
Proper use of your WooCommerce sales funnel will lead to a better conversion rate. But for that, you need to think like your customer. And facilitate each stage of their buying journey in your WooCommerce store. Here are a few ways to ensure that.
Add value to your content to build awareness.
Use a precise CTA on your promotional content.
A/B test number of different contents, ads copies and CTA's to find out which one performing better with customers.
To drive more traffic through SEO and paid media platform always try to optimize your content offerings.
Easy navigation for customers to find their desired items faster.
Use security seals to prove the site's security to potential customers.
Sweetened the offer by offering free shipping or other exciting perks & discounts.
Try to keep the option for all payment gateways and easy checkout process.
Turn Your WC Store Visitor Into A Paying Customer
Running a WooCommerce store in your WordPress? But you can't determine your potential store visitor's interest to target them for re-marketing? Well, it can certainly hamper your business growth.
But now you can use WooCommerce Conversion Tracking, a WordPress event tracking plugin. It can connect with your WooCommerce site to track down your online store visitor's activity. It sends user-triggered events from your WooCommerce store site right to your ads platforms like Facebook, Twitter, Google AdWords etc.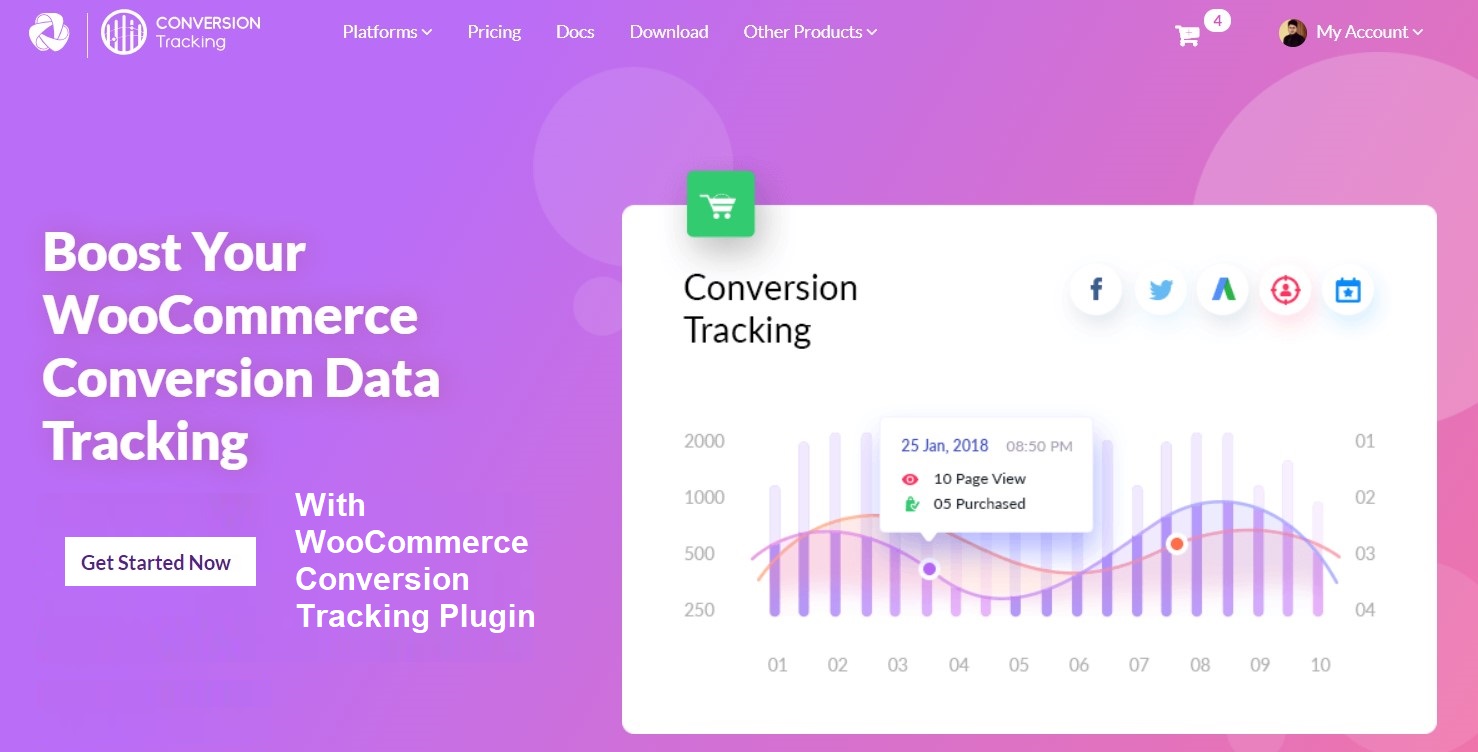 So if you are looking to enhance the remarketing strategy to boost up your conversion rate, the WooCommerce Conversion Tracking plugin is what you are looking for. It simply triggers a specific event for visitors to your WooCommerce store. Then it sends trackable data to your chosen platforms to retarget your potential customers. A very cool plugin to track down all your WooCommerce store visitor using the social ads platforms.
Got intrigued to try out WooCommerce Conversion Tracking already? Then free download or get your suitable plan of
If you are an old user, then do let us know your experience of using WooCommerce Conversion Tracking so far in the comments section below.