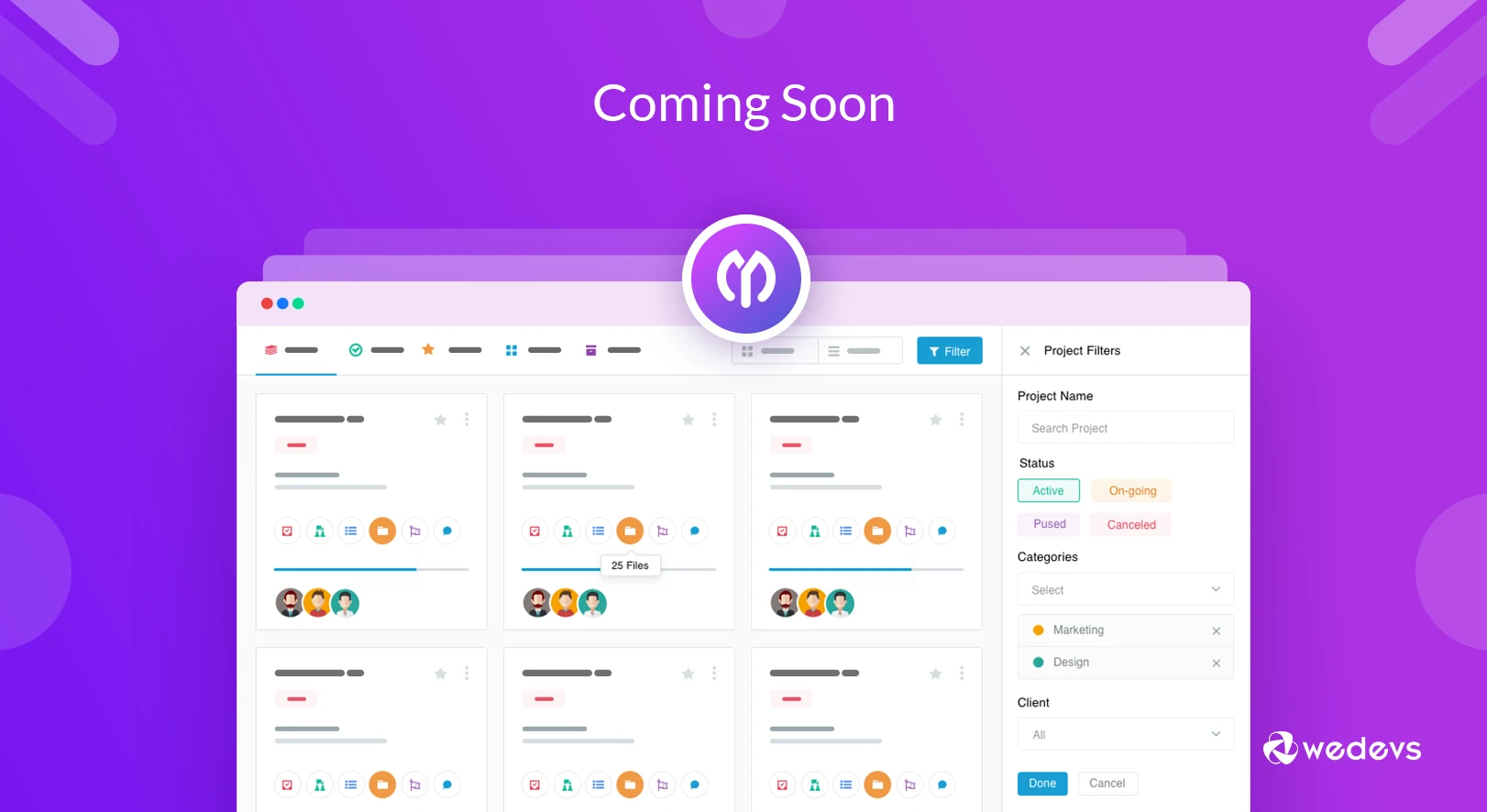 A Sneak Peek into the All New User Interface of WP Project Manager
So, what is effective project management and how can I make it better? – You may ask.
Project management has been a trending topic among businesses wandering around for decades. People consider it one of the most vital aspects of doing and managing tasks involving projects.
All the tasks that you perform in your business can be considered as a project. That is why, managing the tasks properly is very important and if you cannot manage your project, it will surely become a false economy.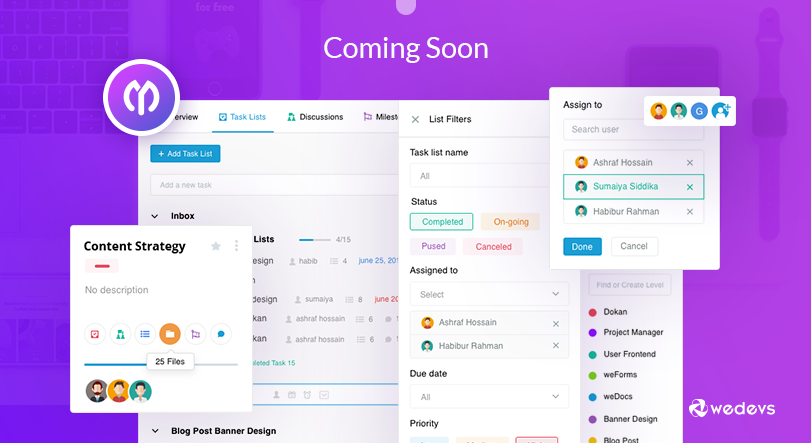 This makes effective project management an integral part of any business. Due to the lack of efficient project management, 32% of projects fail. Besides that, around 97% of businesses around the world think that project management is important for success. The following infographic says it all.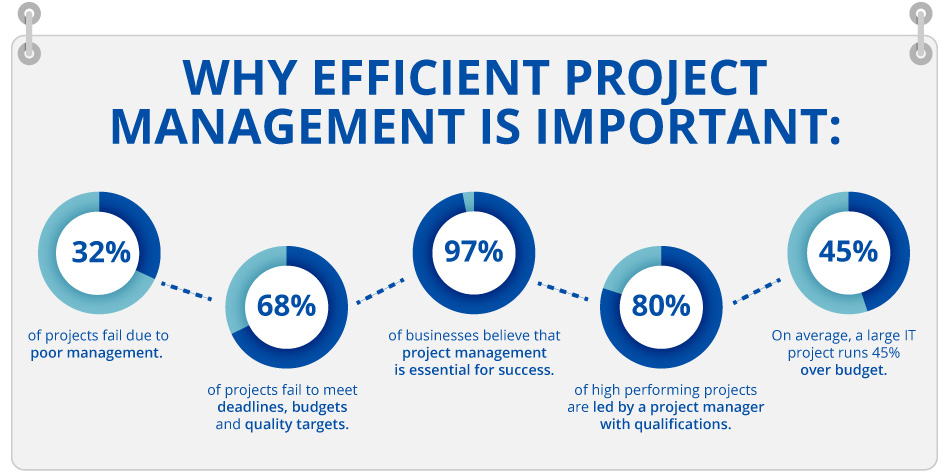 So, how can you manage your projects easily and reach the ultimate desirable outcome?
There are many tools out there that help to solve this. When you are using WordPress to power up your website, there is also a tool that is capable of managing projects efficiently.
WP Project Manager Proudly Helping 4000+ Businesses
A popular name in WordPress and one of the most aspiring project management tools out there, WP Project Manager is capable of providing features; helping more than 10000 individuals and businesses all around the world.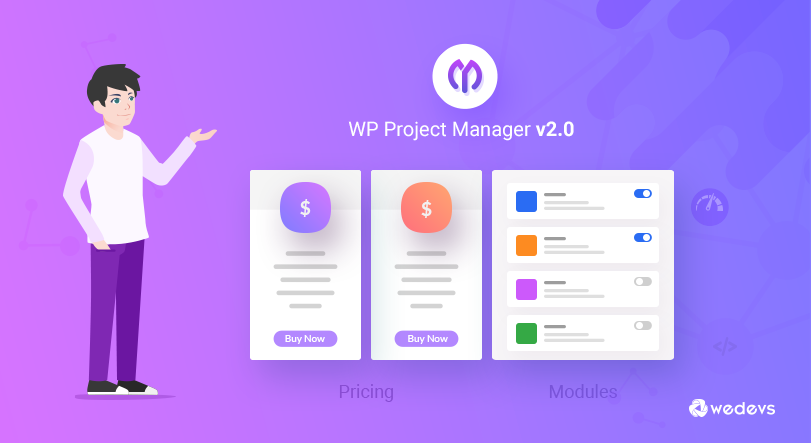 Recently, we released v2.0 of WP Project Manager and completely revamped the way it operated before keeping effective project management in mind. Now, you can experience blazing fast experience while managing your projects efficiently like a pro. Besides that, all the premium extensions are now modules that comes with the Pro packages for FREE!
Read Full Story of WP Project Manager 2.0 
Completely New Design Knocking At Door
WP Project Manager is now a one-page app that loads instantly and gives you a smooth experience. This time around, we thought why not improve the way it looks. Thus, our team started working on to find a new design that can accommodate all the features and also gives ease of use.
Our Product Design team worked hard to come up with an excellent mockup that would completely change the way it looked before. And interestingly, it won't conflict with any of the previous functionalities. Adding more to that, our users will get some amazing new features in the process as well!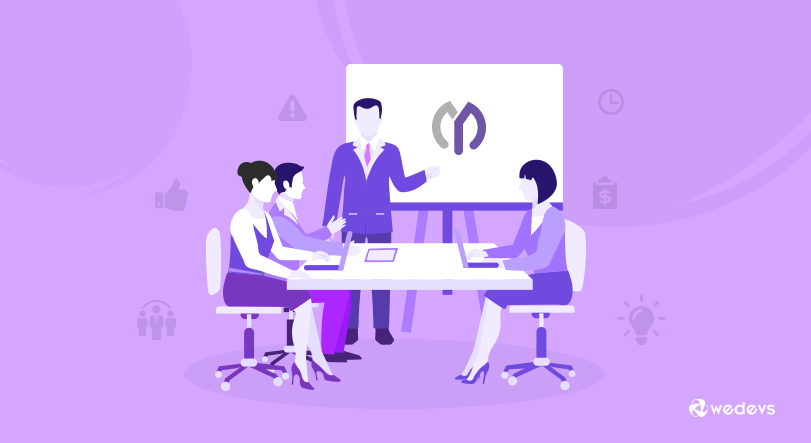 Considering all these and also the way we manage our project with the help of our very own project manager, we dreamed of a perfect project management solution. This guided our team to make this recent changes in functionalities and also design.
Today, we are going to give you an overview of what is coming in terms of design and user experience. So, have a look into the things we are up to.
Stylish Project List Page with Filter Options
When it comes to managing projects, many things need strict consideration. For example, organizing projects and managing them from a single place. Besides that, finding important things quickly really matter for an efficient workflow.
Thus, we tried to make the Project list page as much lucrative as possible. You will get a quick overview of every project including, their name, category, short description, stats (tasks, members, files, discussions) and also the progress so far. You might also get to mark projects as favorite to find them easily when needed!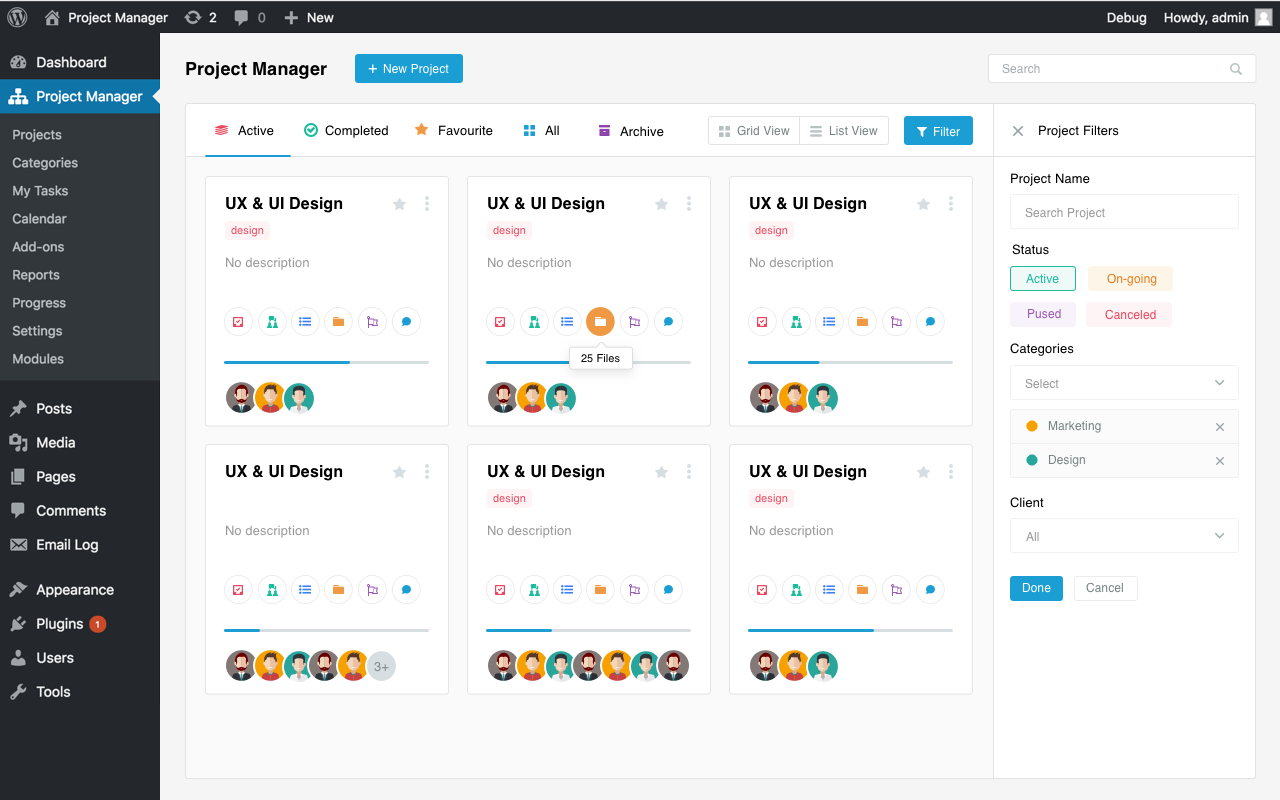 Also, there will be advaced filtering options. It will let you filter your projects based on their status, category, member, client etc.
Task Lists Page
The task lists page is as important as the project page. You will get to view a quick overview of each task list. Also, adding a task list or task in so convinient that you won't have to click any button or navigate to another page. Besides that, you will get filtering option for your tasks as well.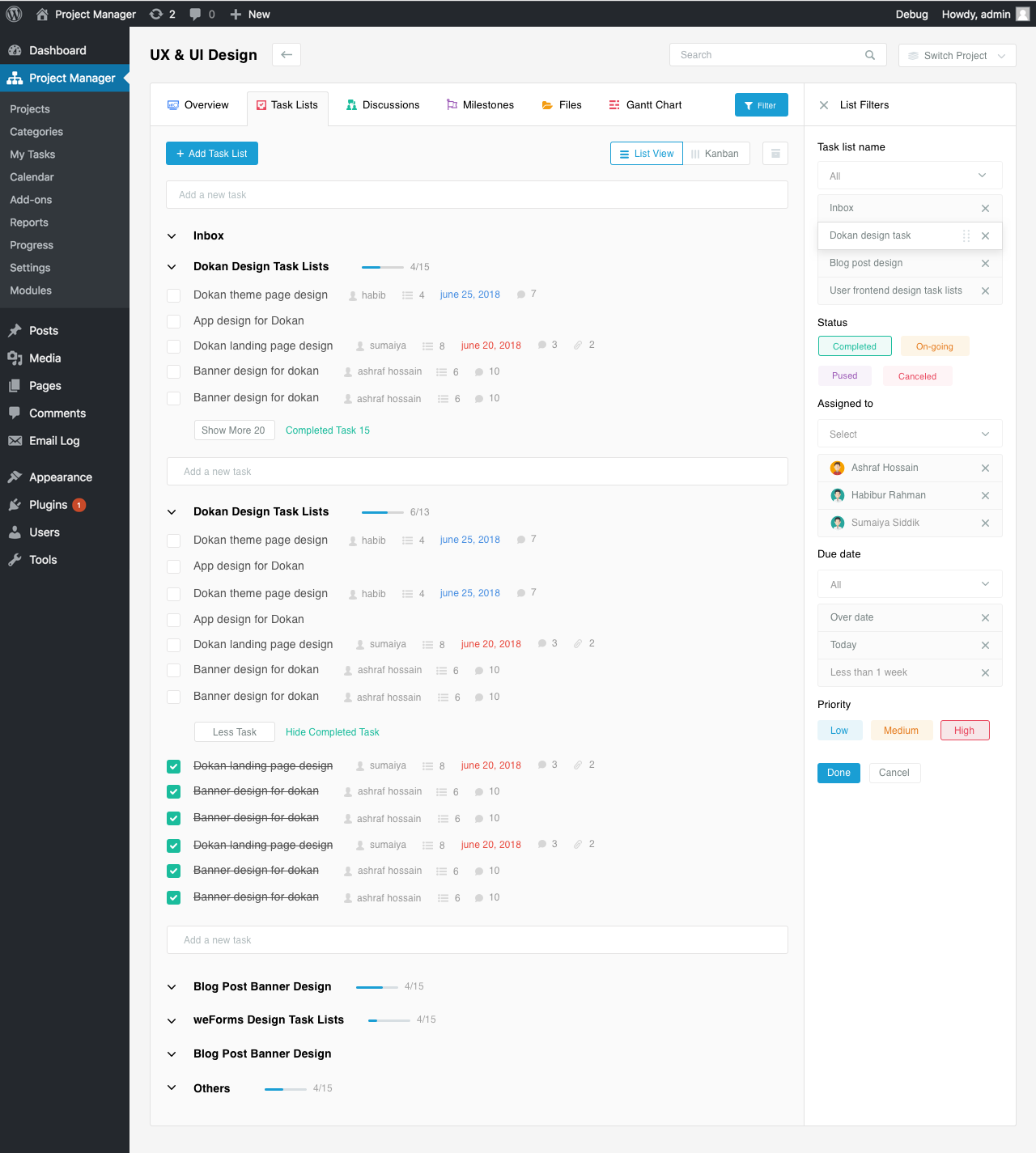 Quick Task Actions
With this new design, you will be able to access quick options for each of your tasks. That means there will be options to edit any task on the fly. With it, you will be able to –
Mark tasks as complete
Duplicate tasks
Mark tasks as private
Move tasks from one list to another
Archive and delete tasks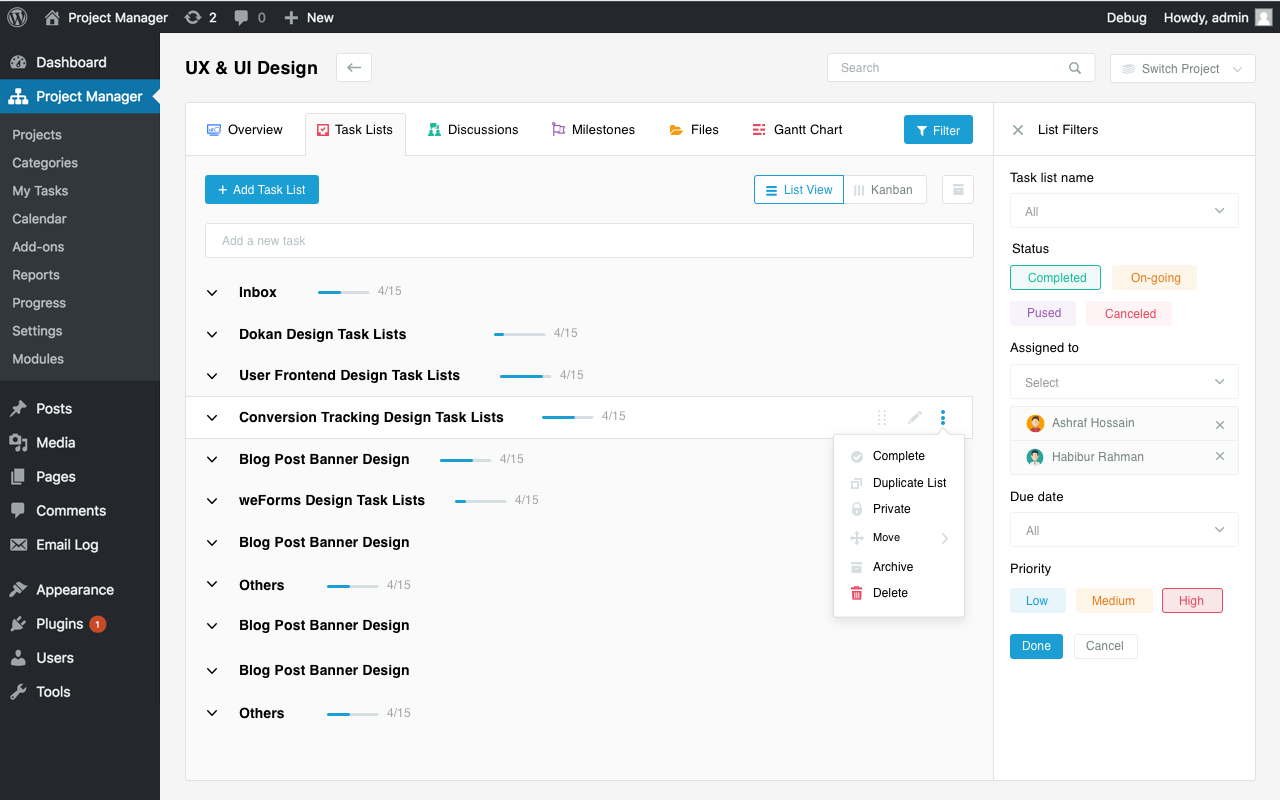 Single Task Page
The new single task page is neat and will give you all the options and features that you will ever need. You will get all relevant and important information. Add team members easily, add a description, including subtasks, discuss and also get an activity log.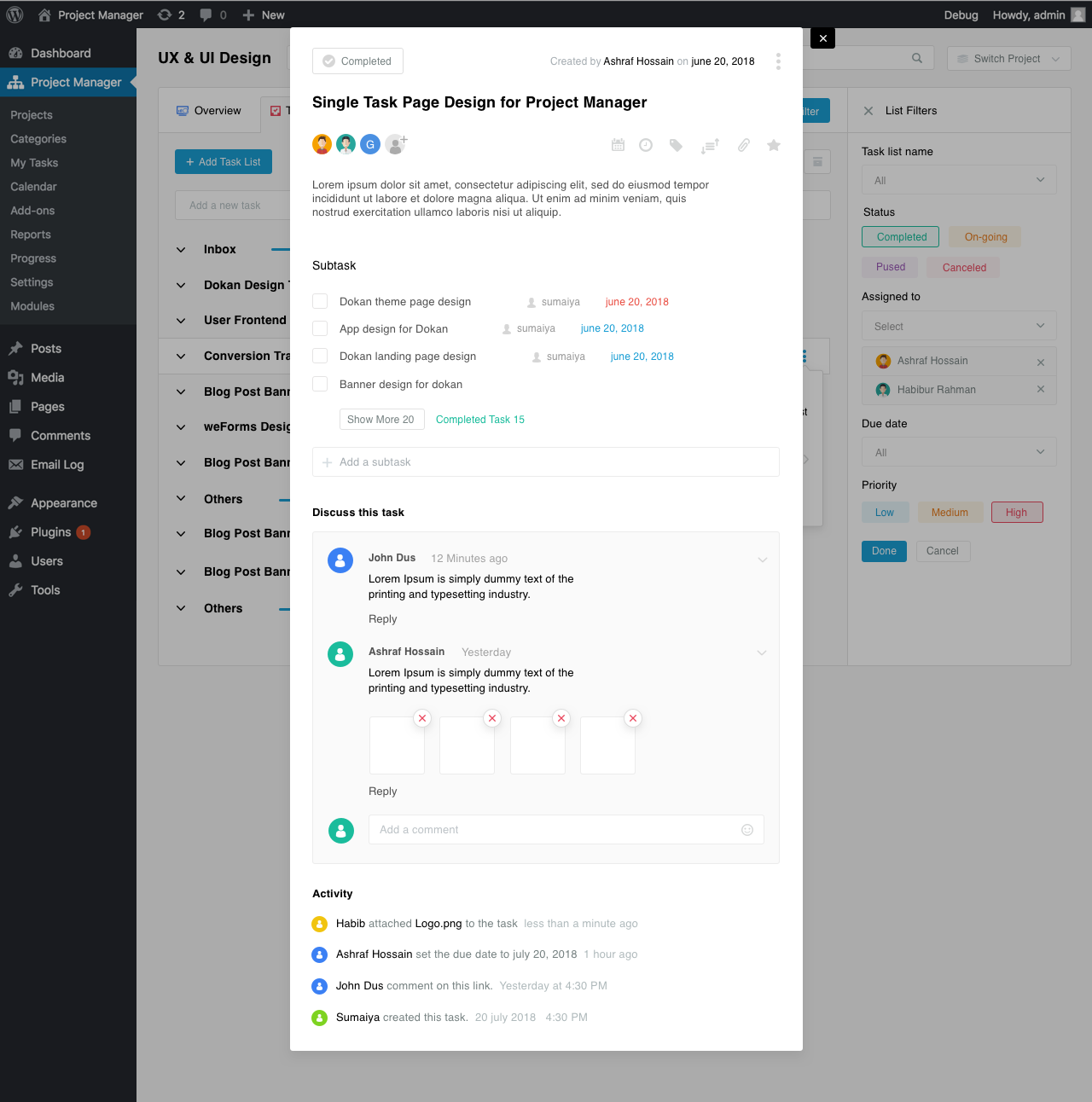 Even assigning team members to a task looks amazing!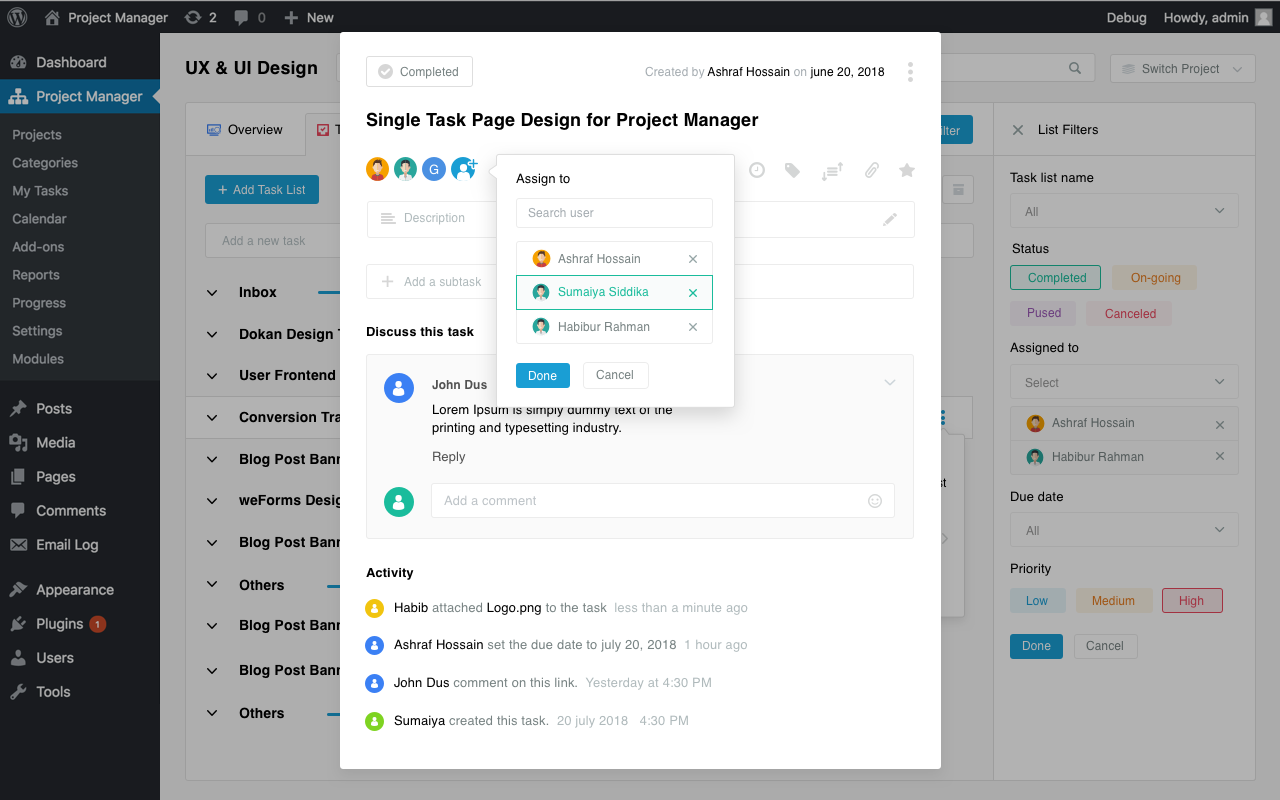 Single Task Options
You will get options to manage your single tasks on the fly as well. You can edit, copy the link, duplicate task, move it to another list, archive and delete it anytime you want.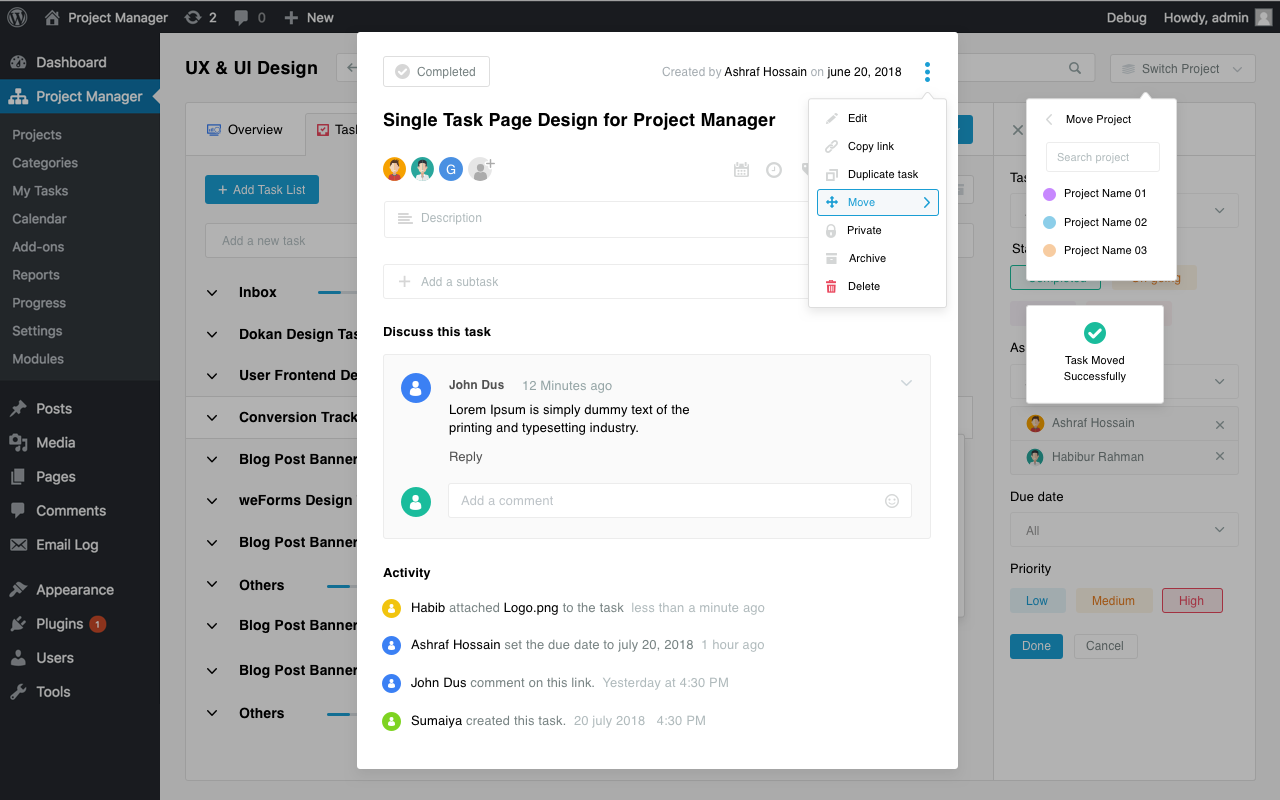 Task Priority
The new version will give you the opportunity of prioritizing your task as Normal, Low and High.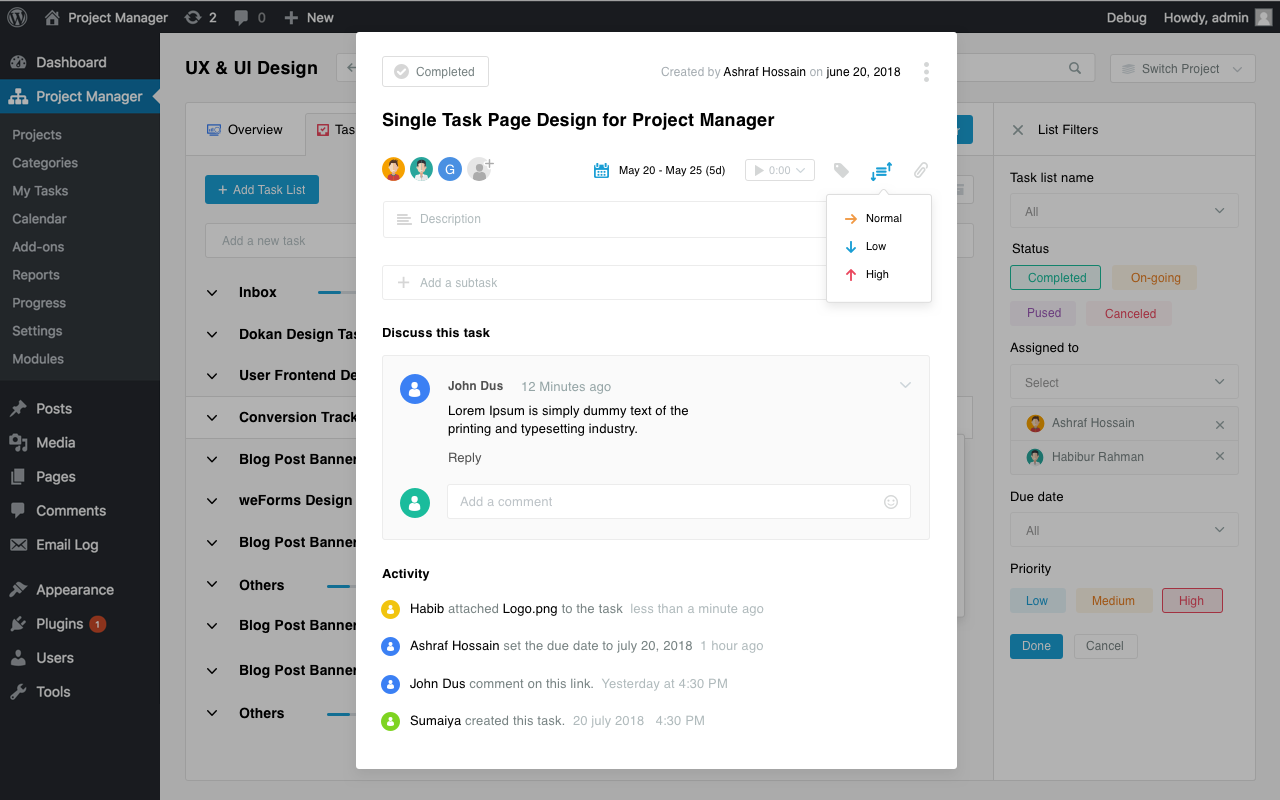 All New Time Tracker
The time tracker module will be better than ever. You will get awesome new features with it. You must wait for the new version to find out more about it 😉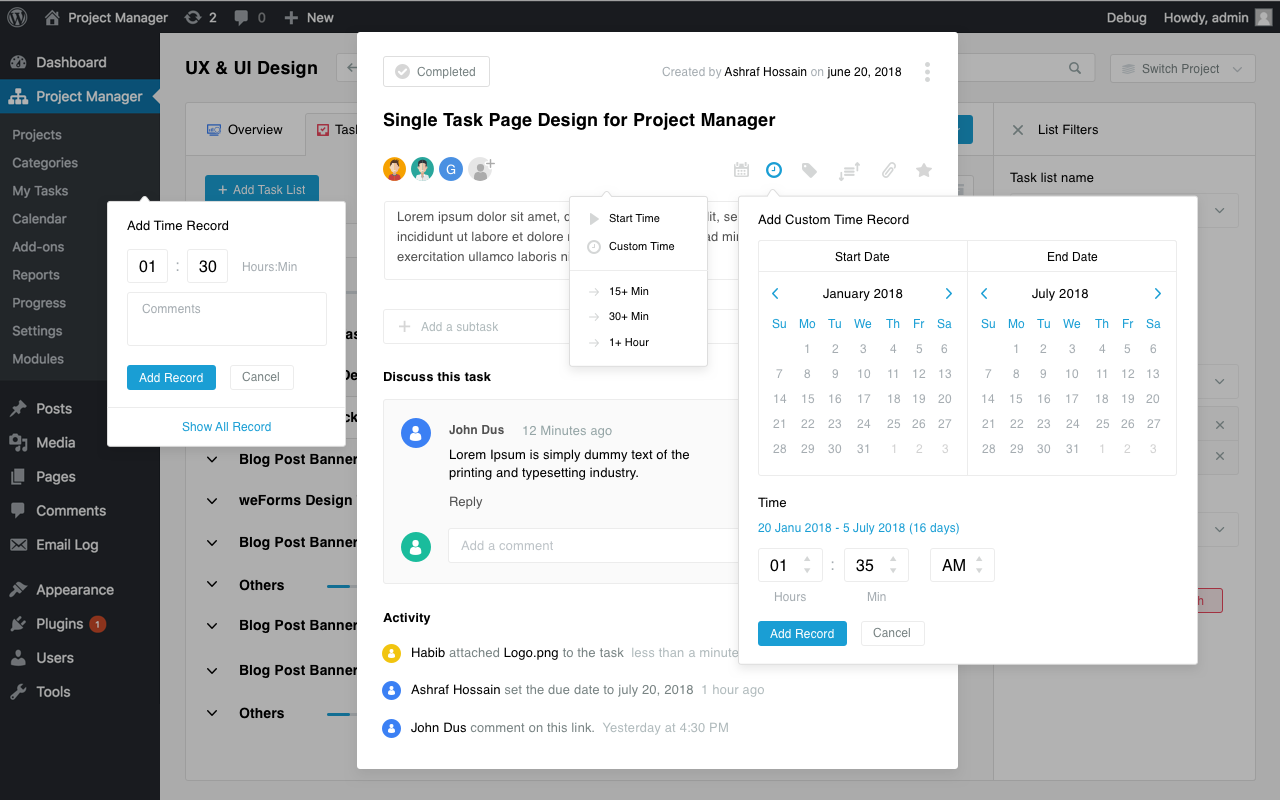 Wrapping Up
As you can see the new design will change everything and make WP Project Manager the ultimate solution for managing projects inside WordPress. We tried to provide a glimpse of the design that is coming soon. Also, we hope that you will love it and be able to perform effective project management. If you have any other suggestion on how we can improve the design or add new features, share in the comments. We promise to consider them giving high priority.
If you haven't tried the latest version yet or upgraded to the premium version, you should definitely look at the version 2.0.