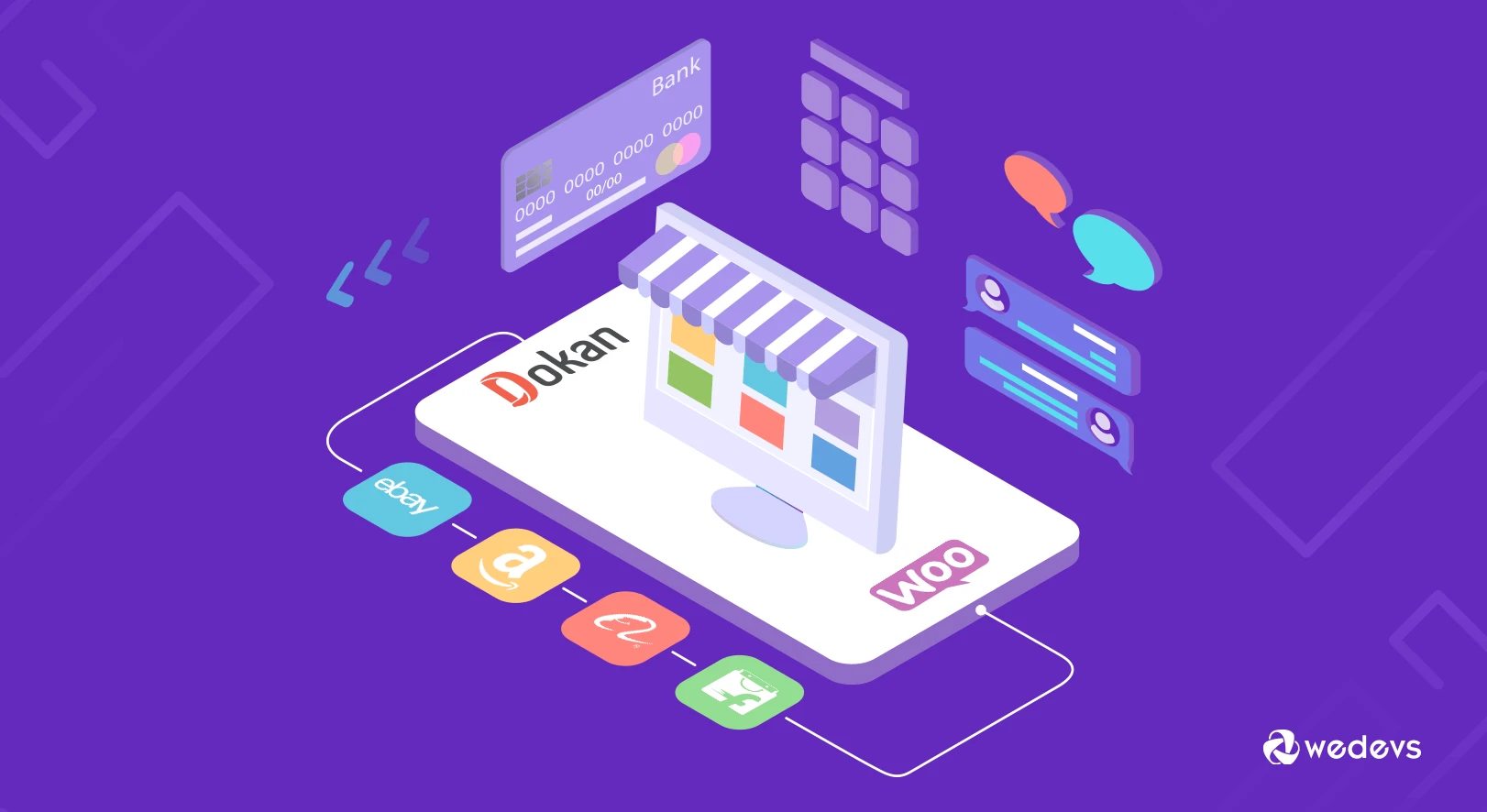 The Ultimate Guide To Build An Effective eCommerce Marketplace
Are you thinking to start your own eCommerce marketplace? Or are you scared to face the challenges of building a marketplace from scratch?
If you are thinking but scared and distressed at the same time; you need a plan. You need a guide that would help you, assist you to face all the challenges with courage, hard work, and determination. Moreover, you need a plan that would back up your strength and help you create a bang in the online market.
Are you looking for that support?
This ultimate guide will help you surpass every challenge, every obstacle you encounter during your journey to build an effective marketplace.
So don't worry, if you want to turn your idea into reality this guide will help you.
Table of Contents
eCommerce Marketplace
Types of the marketplace you can build
Is building an eCommerce marketplace so difficult?
Why have many marketplaces failed?
What should you need for running a marketplace?
What is the best solution for E-commerce?
Tips for your marketing
Final thoughts
eCommerce Marketplace and The Way it Serves
An eCommerce marketplace is a website that offers an e-commerce solution. It is due to the online marketplace that you enhance your shopping experience. But, remember, the marketplace operator, the caretaker of the site may not own the goods and services available, but they only present other people's inventory to carry out a transaction.
Sites like eBay and Amazon are the best examples of popular online marketplaces.

Whereas, on the other hand online stores focus on simple e-commerce solutions where the owner of the website primarily focuses on its own products or services. Therefore, to become a successful online store owner he would try harder to sell the products and services since it's his own offerings. Therefore, he would make all efforts to create and customize the home page, category page, product page, description, image, price and add to cart options.
An eCommerce Marketplace offers a wide range of products and services from which a customer can choose. Some online marketplaces offer general shopping experiences while others cater to a specific niche, like electronics, clothing, furniture, or any other. Some of the best sites providing prestigious online marketplace experience is becoming the fastest growing sites in the world. They are providing excellent customer experience, a wide range of products and services, which is saving their time, cost, effort, and hassle.
Did you ever come across an online marketplace? We have! We are sure you would have encountered the shopping experience too.
Types of Marketplace You Can Build for Your Business
Now, let's see the three different types of marketplaces.
Vertical Marketplace
The vertical marketplace offers a kind of product but from various sources. They focus on a specific niche and thus provide great depth of the products and services to create a great experience. TrueFacet is one such example; they sell jewelry and related products by attaching a VIN to every single jewelry item.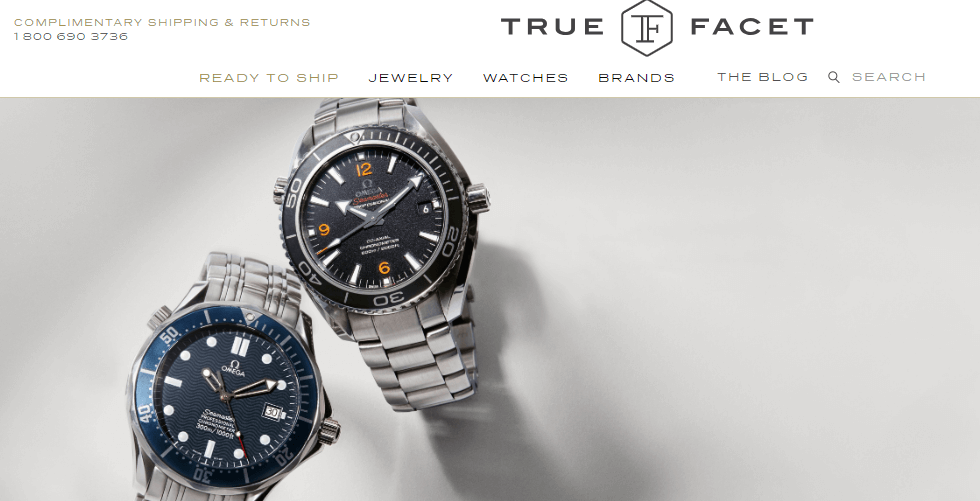 Thereby, adding value and authenticity to the product. Noode.org is another vertical marketplace example for the education industry. It covers all the education courses from kindergarten to adult schooling.
Horizontal Marketplace
The horizontal marketplace sells products of various types, but they share a single characteristic. One set example could be Poshmark; they sell a wide variety of clothes from different brands but only women dresses.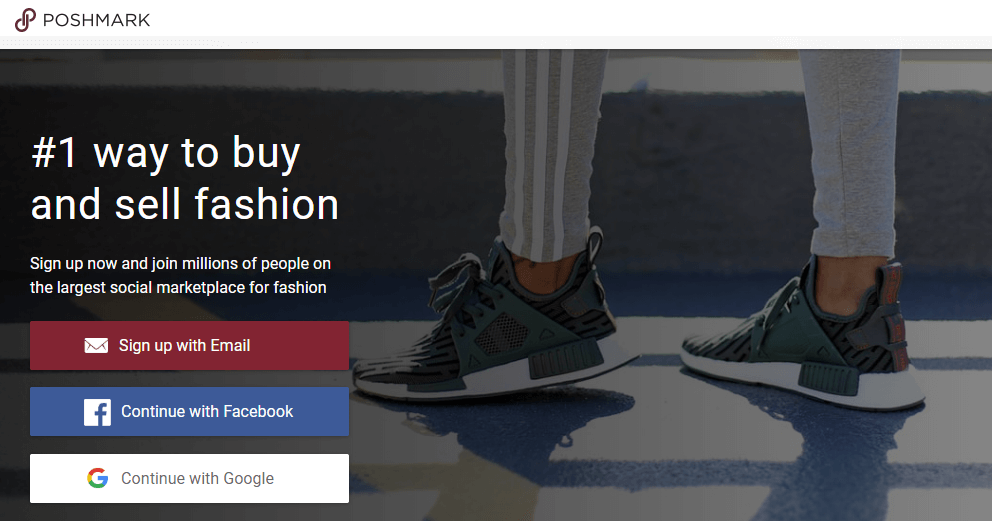 So women, who don't want to or don't have the time to download individual retailers, they opt for Poshmark; Multiple retailers at one stop.
Global Marketplace
The global marketplace sells everything; a wide variety of products from a different niche in different industries. On best example is eBay. You can look for anything, of any type in one place. It offers you a wide variety of choices and extended inventory. A global marketplace is an efficient marketplace that is the best platform for buyers and sellers; since they are spread across long distances.
So, if you are planning to expand your business by creating an eCommerce marketplace for your company for a single brand of a single type; then you need a vertical marketplace. However, if you are planning to build a marketplace like eBay, or Amazon that focuses on a wide range of products from different industries then you need a global marketplace.

Is Building an eCommerce Marketplace so Difficult?
Building a marketplace startup, Strategizing a marketplace, and turning that idea into a reality is definitely a crucial task. Are you a newbie and you don't know what to do, where to start, and how to get things working? Then, building a marketplace from scratch seems a hassle for you. Being an entrepreneur, you have to look into so many factors; you need to strategize, the right strategy for your business.
If you want your business to succeed in the online world. You need a perfect platform; which works like magic. You want to earn high rewards in the form of sales, revenues, profits. But achieving all this is a piece of cake or like moving a mountain?
Let's see some
Reasons Why Marketplace Seems Difficult For Many:
Building a marketplace startup
Attracting that first customer
Generating traffic
free multivendor marketplace
Create an effective online selling environment
Managing the inner workings to create an effective, efficient, and individual marketplace
Establishing trust
Maintaining reliable and authentic logistics
Saas marketplace platform
Marketplace requirements for success; Adapting to those massive financial costs, maintenance costs, and other expenses.
Providing effecting and effective service delivery
Providing personalized services
Most importantly, marketplace functionality is about customer expectations. So, satisfying those millions of customers is not just the essence. Instead, delighting them is what you should focus on; do something that is beyond their expectations. Overcoming the needs and demands of the customer by providing them their products and services is done by all. Think out of the box, and do something that will surprise them.
Now, do you think it is challenging to build an individual marketplace? We don't think so! Follow the guideline to easily create your own multi-vendor marketplace and how to customize it for your users.
Why Have Many Marketplaces Failed?
Running a marketplace is earning a reputation as 'the fastest and greatest winning platform, but the question arises; have all been successful in obtaining millions of dollars? No! not at all. If eBay, Airbnb, Etsy, or Fiverr are successfully operating, many have failed drastically too.
Want to know the reasons of their failure? Have a look.
They failed to Choose the right brand name
They did not keep track of their customer's demand
Fail to comply with risk management
Unsuccessful to generate a competitive edge
Not capturing brand equity
Over-regulating their customers
Focusing on quantity over quality
Not choosing a competitive pricing strategy
These are some of the best mistakes newbie entrepreneurs made while building an e-commerce business. Learn from their mistakes and avoid making these mistakes.
What Should You Need for Running A Marketplace?
Since now you are all equipped with all the knowledge, Let's look into some of the things you need before you start building a marketplace from scratch
Let's start from scratch…
You need four basic things you need before you step into building a marketplace startup. They are marketplace requirements for success.
Business Model
Every business stands on certain fundamentals that are base of your business success. So, before you carry out your workings, make sure you know what you are doing. Determine your business model with care. This world is bombarded with online businesses; millions of e-commerce entrepreneurs are offering a wide variety of services.
But only some earn. So get with a unique idea that would click. Keep your customers in mind. A unique concept, a valid business model that would add value to your success, is your essential requirement.
Customer Base
You must have heard "Customers Come First." "Give Preference To The Needs And Wants Of Your Customers." "Your Customers Are The Goal Of Success."
For me, this is absolutely right, prefer your customers. Thus, carry out vigorous research to determine your customers. Build a customer base; determine their likes, dislikes, their preferences. Once you have entailed all the details about your customer, you can easily reach your customer. Most importantly, you will convert your visitors into your loyal customers. Your customers will become your brand ambassadors by creating good word of mouth.
Effective E-commerce Platform
There are varieties of e-commerce platforms available, choosing the right one is crucial yet important. So, before you decided any, consider the following things in mind:
A popular e-commerce platform that offers a reliable, authentic content management system
Offers growth through upgrades
Variety of third-party tools
Easy usability
Customization services
Unlimited supply of extensions
Web tools that will help you empower your store
Have you chosen an e-commerce platform? Does your e-commerce platform entail these characteristics? Be Vigilant in selecting the right one.
Web Development
You just don't need an attractive website, but you need a useful site with good loading speed. Remember! If a site takes more than 3 sec to load you have lost a customer.
Do you want to keep losing customers? Retain them; maintain your sites' performance level.
If you don't have the expertise to develop a website that sells then hire some. Once you have catered to all these details, bring it on and rock the online market with your amazing high-end eCommerce marketplace functionality.
It's time to rock & roll!
Related article: Best eCommerce platforms for startups
What is The Best Solution for E-commerce Business?
If your business requires an e-commerce platform then you must be choosing the best e-commerce content management system too. You must be fully aware that CMS is a vital element for all businesses. They are not only helping businesses design and manage their website but also help them in making it more engaging. Whereas, selecting the best CMS platform is a crucial and complex task.
So, let me wind up this tail in three simple things; if you are looking for an e-commerce business solution, you need the best CMS platform. Moreover, if you are looking for an effective CMS platform the following three are the best options available:
WordPress

WordPress is one of the best solutions for e-commerce business since it offers the best content management system. It is ruling the market due to its innovations, effective strategy, and market share. It is not only popular in the online world but is the most excellent e-commerce solution.
Build a marketplace with WordPress with some of the known reasons:
It is not providing e-commerce solutions but allows you to have overall control over your site.
You are your own boss; create your own unique content, set an original portfolio, and enjoy unlimited benefits.
Avail its plugins, tools, themes, integration, and wide variety of services
The most compatible interface in the online market
WordPress is free, but you may avail their competitive and cheap premium services. With easy to use set up and friendly interface, WordPress sounds the best option, but remember there are various others as well.
So, before you look into it, let's check my other two options…
WooCommerce- Best Solution for WordPress eCommerce
If you are talking about WordPress, you must be fully aware of WooComerce too. WordPress is gaining popularity due to WooCommerce services; it is a free toolkit for your WordPress site.

In short, WooCommerce and WordPress come side by side. Let's look into some reasons why WooComerce is the best platform for E-commerce and the best toolkit of WordPress:
Highly flexible: Since it is capable of selling downloads, physical products, virtual products, subscriptions, and much much more.
Easy categorization of services
You can easily categorize your products and services and attach a sale price to its Customized services: It offers you a wide range of customization options for your storefront. Its storefront offers a variety of free and paid options. So, if you are looking for some awesome, awe-inspiring designs, templates, themes, or extensions; WooCommerce is your right choice.
E-commerce Services
Its e-commerce services are just rocking! Let's see in detail:
Uses a wide variety of payment gateways, such as; cheque payments, cash on delivery, direct bank transfer, credit card payment, and simple payment.
Offers it's customers a wide range of preset currencies and built-in geo-location support
Not only controls the checkout process but secures it with security certificates.
Offers drag and drop payment process
Uses AJAX; to minimize the reloading time when a customer edits its cart by adding or removing a product.
Marketing and SEO Services
WooComerce is known as the best platform for SEO practices. It will help you drive traffic to your site, help you with a product review, coupons, and much much more. Moreover, it is also offering a wide range of marketing and SEO service plugins: social media integration, follow up emails, wish lists, live sales feed, smart coupons, cart notices, etc.
The WooCommerce platform will not only help you develop and enhance your online store, but it will help you achieve a large customer base. Apart from the mentioned above features, it is also offering web hosting and storage management solutions. So, what are you waiting for?
Let's look into my third option
Dokan- One of the Best Multivendor Marketplace Builders

So if you are relying on WordPress and then WooCommerce, then you must avail Dokan e-commerce solution. They are offering a complete multi-vendor e-commerce solution for WordPress. So, if you are a newbie, rely on WordPress and WooCommerce, you have stopped at the right place. Dokan designs and interfaces are made for newbies like you. It's automatic, it's magical.
Let's see some of the reasons Dokan is just right for you:
Super intuitive designs and simple interface
Compatible with Woo themes
Best storefront
Most trending marketplace designs
Everything is managed by vendors
Offers flexible commission rates and automatic revenue split for sellers.
Reliable, authentic, and skilled customer support
Attract visitors and drive massive traffic to your site
Dokan is a free multi-vendor marketplace that offers free themes option. So, if you want to start straight away, you have got all. Create something like eBay, win your customers, and become successful. Live your dreams and become a famous owner of your own multivendor marketplace in the niche of time.
Tips for Your Marketing
Following the above steps will help you create a BANG in the online market. You have made it! You must be now worrying about fierce competition!
Yes! You need to worry about them.
They are your rivals; you need an effective marketing strategy that will help you drive them out of the market. Let me help you out of this dungeon too.
Focus on content marketing strategy
Create an automatic email generated campaign
Social media marketing is a must
Don't forget contextual marketing
Focus on social networks
Reach out to your customers
Offer bonus, rewards, discounts, and promotions
Create a responsive interface for tablets and smartphones.
Adding a live chat option
Use opt-in pop-up offers
Final Thoughts
We hope that this guide will help you build an active eCommerce marketplace as you desire. This guide was made while keeping in mind those entrepreneurs and founders who face the challenges of the online world. If you are planning to build a marketplace like eBay, Shopify, or any other, don't think. You are equipped with the right knowledge, just head off in that direction and turn your idea into a dream.
---
This post is written by Khurram Shahzad. He is an experienced WordPress blogger. And a pro contributor at Quora and EzineArticles.