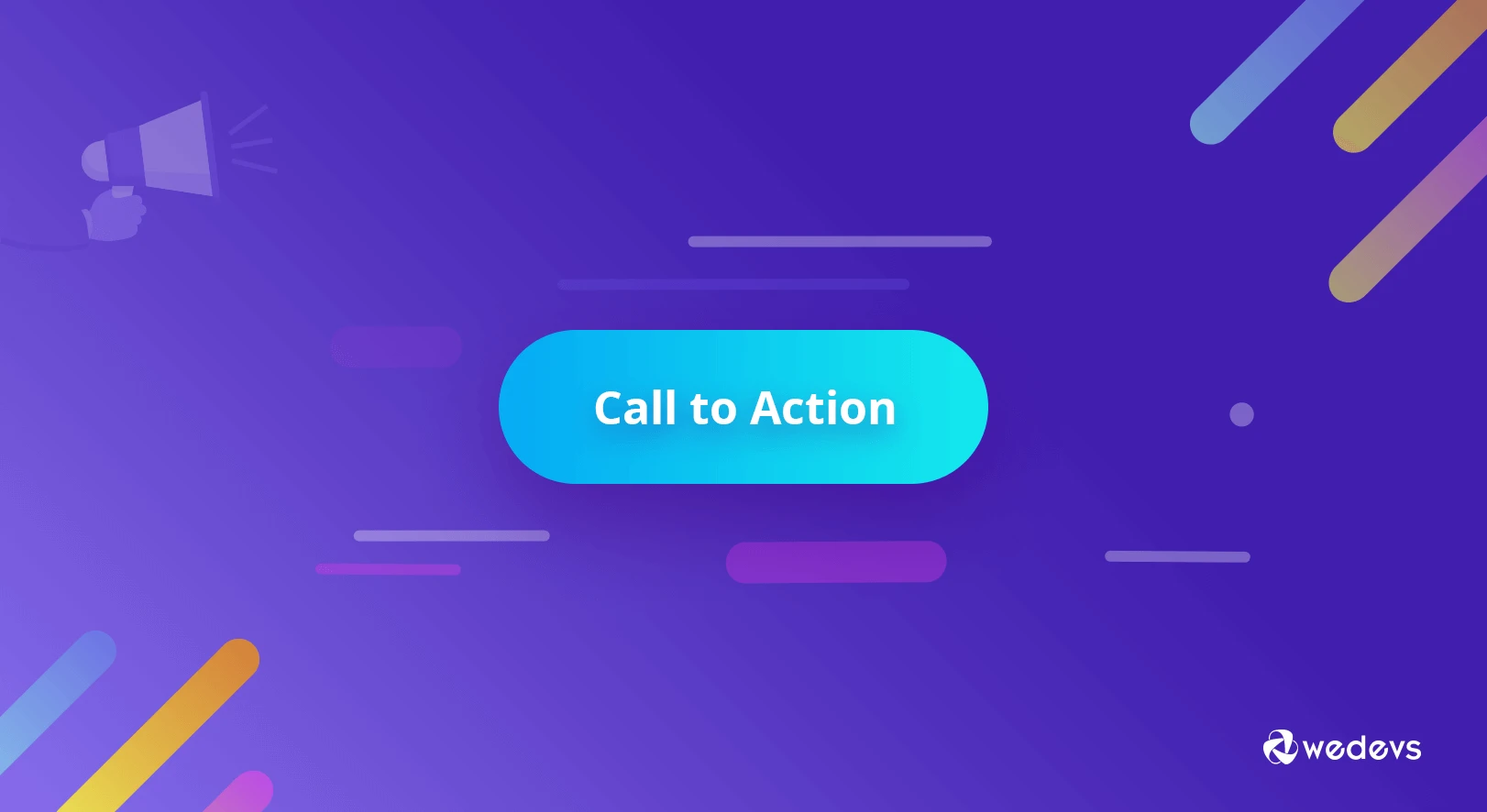 CTA Best Practices With Killer Copywriting Ideas
Today, marketing is all about smartness. People now make decisions depending on their own choices. You can't force them, can't even hope getting expected sales by only informing them about your products or services.
Digital marketing or online strategies play a major role in today's overall sales game. And one of the best ways of digital marketing is using CTA or call to action button.
When you are in the market with your products or services, you should follow inbound marketing and growth hacking practices. And for both of them, useful CTAs are the must.
So, what is CTA?
CTA Buttons at a Glance
CTAs are actionable ways of making decisions or setting priorities. It helps both the marketers and customers to interact with each other in a meaningful way.
Using a CTA, you can tell people what you want from them or encourage them to go forward to meet their needs
On the other hand, CTAs help the consumers to learn more about a specific product or service they want or save by adding to cart to take action next time or simply go ahead with their buying decisions directly.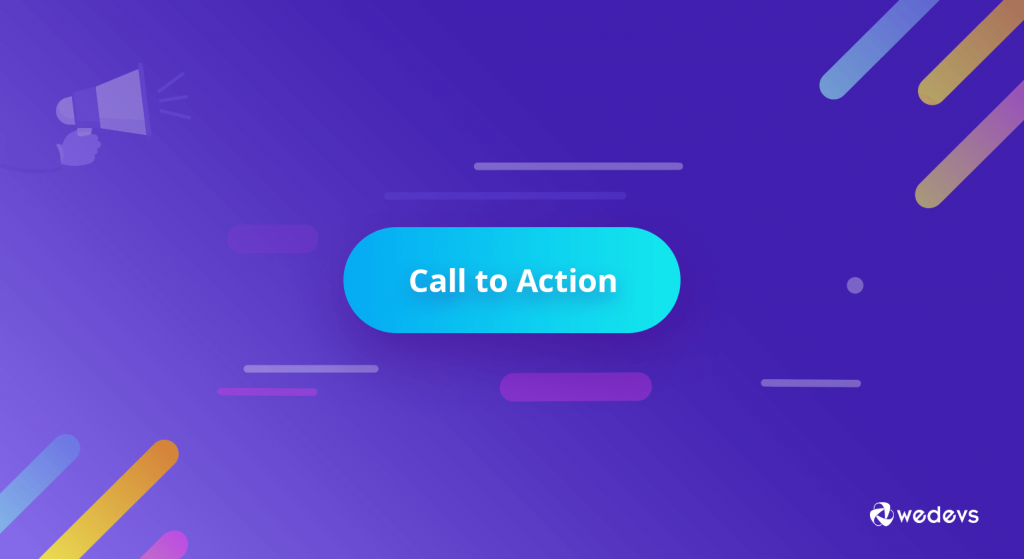 More precisely, a CTA is a meaningful way of connecting-making communication between what you want and your customers need.
A CTA button tells people how to accomplish their goal and let you increase your conversion, click-through-rate and finally, generate desired leads and sales!
Types of CTAs and How to Use Them
Usually, when you listen to the word CTA, you may find some ' colorful buttons' in your mind and memory, various type of! Yes, CTAs are broadly used in the form of buttons. But these aren't limited on. We will try to take a deep look into this in the last part of this post.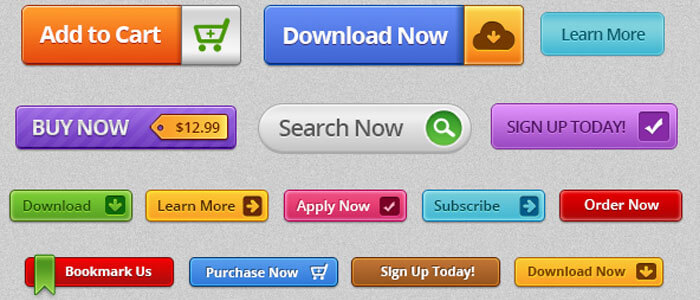 CTAs are anything that helps you take actions or make a choice. So, CTAs aren't only text or color, hyperlink or a GIF. CTAs are a mixed form of text, color, hyperlink, etc. and broadly used as buttons.
Now, check out some common CTA buttons we are familiar to.
Add to cart button
Start the trial button
Download button
Learn more button
Sign up button
Get the demo button
Buy Now button
Please Share button
Watch Now button
Listen to the show button etc.
Any direction, request, order, helping word or phrase that let you make your next move is a CTA. So that you can understand the broad area of using these CTAs.
Why CTAs are so Important for Marketers?
You are already aware of the benefits of using actionable CTAs. Have a look at below data that would blow your eyes.

Between 47% and 93% of a post's leads come only from anchor text CTAs. And 83%-93% of each post's leads come from anchor text and internal link CTAs.
For KISSmetrics, a CTA button within a video content gets 380% more clicks than their normal sidebar CTAs.
By forcing visitors to watch an informational video on their services before presenting a CTA, Kimberly Snyder increased conversions by 144%!
Sources: HubSpot, Copyblogger, Unbounce, WordStream, AdRoll, QuickSprout, etc.
How to Write a Call to Action and Make It more Effective
Selecting a perfect word or phrase is very important for an effective CTA button. While going to write a CTA button text, keep its main purpose on your mind- why would you add this button to your site?
Get more subscribers
Boost sales or
Just take them to another piece of your content?
When you are clear about your purpose, decide about where to place it? It's important because you need to choose a word or prepare an actionable sentence according to the place you will set it. You can select actionable call to action words from the list below prepared by CoShedule, shared on Pinterest.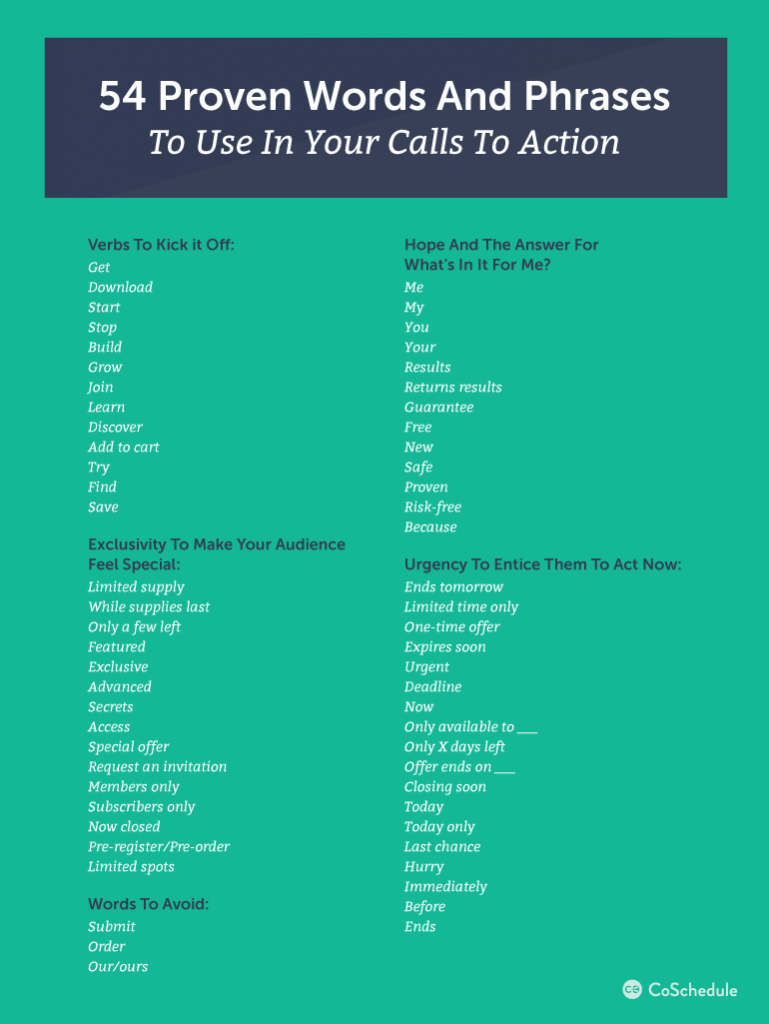 Now, consider these things to write an attention-grabbing CTA.
Be Clear, Use Strong Command Verbs
Be as clear as possible and use active words that relevant to your industry. If you want to sell, you should choose words like Buy, Shop, Get, etc. On the other hand, you should write Discover, Learn or Sign up, etc. if you want to increase your subscribers. Check out some examples.
Try our free trial
Reserve your seat
Download whitepaper
And don't forget to use 1st person while and where it's possible.
ContentVerve saw a 90% increase in click-through rate by only using 1st person phrasing- 'Start my free 30-day trial' instead of 'Start your free 30-day trial.'
Size and Color of Your CTA Buttons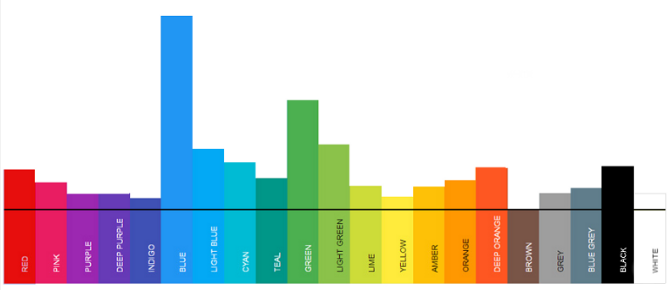 Size and color of your CTA play the most significant role. Always try to use perfect size and bright color in your CTAs. When you are designing your CTAs, consider where to place it. CTA buttons' size depends on where would you place it. Not so big, not so small, try to keep it smart enough to easily grab people's attention.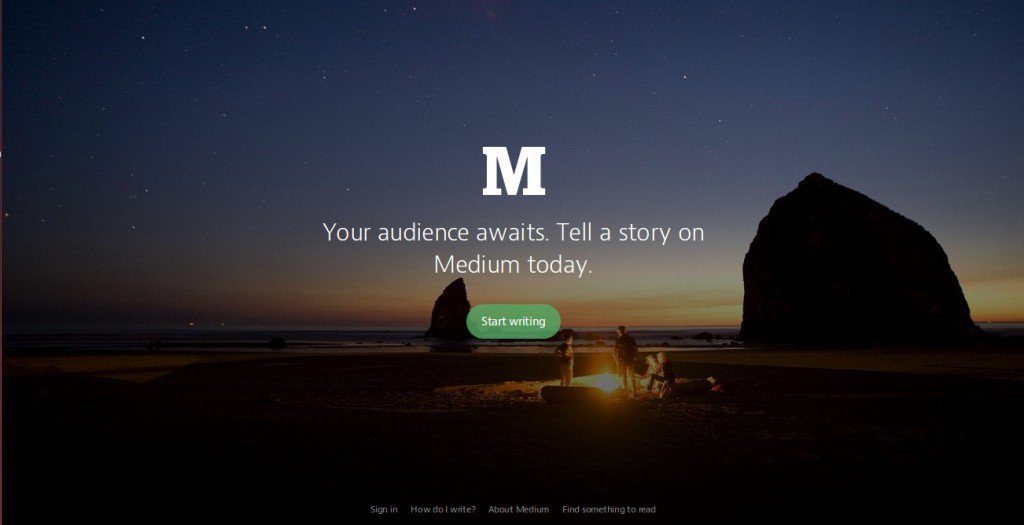 According to Yahoo small business– Red, Green, Orange, and Yellow are the most used colors in CTAs across the world. You can also use Blue as it's also eye-catching. And the worst colors in CTA buttons are Black, White, and Brown.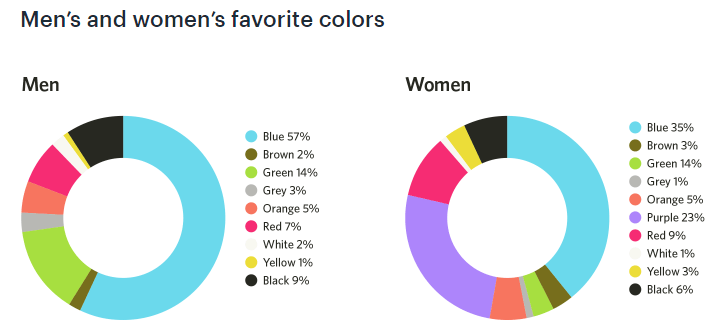 Nail Patel Says-
Focus instead on two things: noticeability and value. People want to know exactly how to take action. That's the whole point of the CTA
You know that colors vary from sites to sites regarding the background and landing page design. You should care about these things from the 1st day of your online journey. Check out some stats.
Performable found that red CTA buttons boosted their conversion by 21%
Brafton made design changes that focused on relevant and well-placed CTAs by-
-Adding CTA buttons to article templates increased their revenue by 83% in one month.
-Ecommerce conversion rate of Brafton increased by 22% quarter over quarter.

-Average order value for blog readers increased by 49% in every quarter
Reducing clutter around their CTA increased Open Mile's conversion rate by 232%
Sources: Neil Patel Blog, QuickSprout, etc.
Create a Scene of Urgency & Highlight the Immediate Benefit
One of the most significant ways to easily grab customers and encourage them to make decisions faster. Your perfect-touchy words or a short term discount can increase your sales quicker than ever.
Try to use the words that are able to create a scene of urgency or highlight the immediate benefits. Use phrases like-
Get it now!
50% off today only!
FriendBuy got 34% increased signups by adding anxiety-reducing content and explaining key benefits next to their CTA.
Get Fancy with CTA Graphics
A graph or arrow in your CTA can affect your click-through rate. Check out below CTA button designed by Crazyegg.
Helzberg Diamonds saw a 26% increase in clicks by adding an arrow icon to their CTA buttons.
Focus on Value and Be as Specific as Possible
While writing a CTA copy, you should focus on value. If you couldn't describe the proper value of your products or offerings, even your attention-grabbing words could fail to get the desired result.

It's not so easy but try to use words that are able to describe the proper value with being attractive enough.
Invite Readers Inside and Get Personal
Another significant thing you shouldn't avoid is inviting your audience inside and get personal as much as possible. Making personalized or smart CTA means using different copies to attract different groups of audience.
You know some variables like 1st time or referral visitors, people who browse some of your pages before or who are already using some of your products. If you can target them separately, this would help you a lot.
According to Hubspot- personalized CTAs could convert 42% more visitors into leads than untargeted CTAs.
Keep No-obligation or Try to Minimize the Risk
When you are directly selling something or encouraging to download or something like that, you should clear confusion or help them to be tension-free by adding some extra words or a sentence.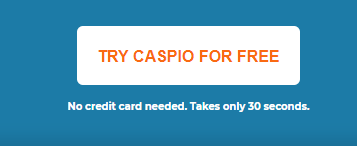 For example, when you are adding a Download button to your products' landing page, just add a short sentence below the main copy of your CTA- 'This will take only 30 seconds'.
If you are inviting to buy them one of your products, you can tell them how much discount/bonus offer they are getting or just how wonderfully they would get benefited by using this.
More Effective Tips You Should Consider while Practicing CTAs
Include secondary images with your CTAs
Try to create curiosity and anticipation
Avoid friction words in CTAs
Large and legible text is better for direct selling CTAs
Your CTA copy shouldn't so long

6. Make your CTA button more attention-grabbing than others, if there are other buttons on the page
7. Never force readers to backtrack, because it could annoy them
8. Place CTAs according to readers natural flow and your language style (right-left)
Where to Place Your CTA Buttons
Your CTA buttons' copywriting and design is ready. You have chosen the right color regarding your audience perspectives and landing page design. Now is the final step of placing and setting up your CTAs in the right place to grab more attention and gain the desired conversion.
Since your primary objective is grabbing their attention, you should choose the most visible place of your site, even it could be negative for some reasons.
Check out some places where you can place your CTAs.
At the start of the page
At the end of the content
In a sidebar
At the middle of the content
In the welcome gate
In Email templates
Not only a place, but you should also consider both place and time (situation) for using your CTAs.
Set up CTAs-
Where you need a social share
When people are about o leave
Use exit-intent popups to grab more conversion

Have a look at Grow & Convert's experience and use cases on CTAs. They measure their conversion rates for certain CTA locations-
Sidebar: 0.5-1.5%
Generic, end-of-post: 0.5 – 1.5%
Pop-ups: 1 – 8%
Sliders and bars: 1 – 5%
Welcome gates: 10 – 25%
Feature box: 3 – 9%
Navbar: varies
Neil Patel found that users prefer to learn about the offer before clicking a CTA – placing their CTA above the fold decreased conversions by 17%
So, How Will You Make Your CTAs Stand Out?
Let's take a look at a few key CTA design factors. Most people agree that you should-
Use white space (blank) effectively so that your button would stand out
Ensure that your CTA button contrasts with the colors on the rest of the page.
If necessary, frame the button to create contrast
Pay attention to the size of the button- it has to be legible but not overwhelming.
Get more Real-World Examples of Useful CTA Practices
Performable got a 21% conversion lift by changing the color of its CTA button.
SiteBuilderReport increased conversions around 14% by removing a single word from their CTA.
SAP redesigned a download page and found that adding the word 'free' and removing difficulties made CTAs work better. The page variation with a large, orange button boosted their conversions by 32.5%.
Read: Proven Twitter Marketing tips
Wrapping Up on CTA Best Practices
Whether its a blog, eCommerce marketplace or a site for any other purpose, CTA buttons are always important to engage with your audience. For marketers, there is no chance to ignore actionable CTA practices.
When you are going to use a CTA, try to write a powerful copy, select an attention-grabbing color and finally apply it in the right place. These combinations would help you get desired results.
In this post, we have tried to cover almost all the significant things that would let you ensure CTA best practices. Now it's your turn to play and win!