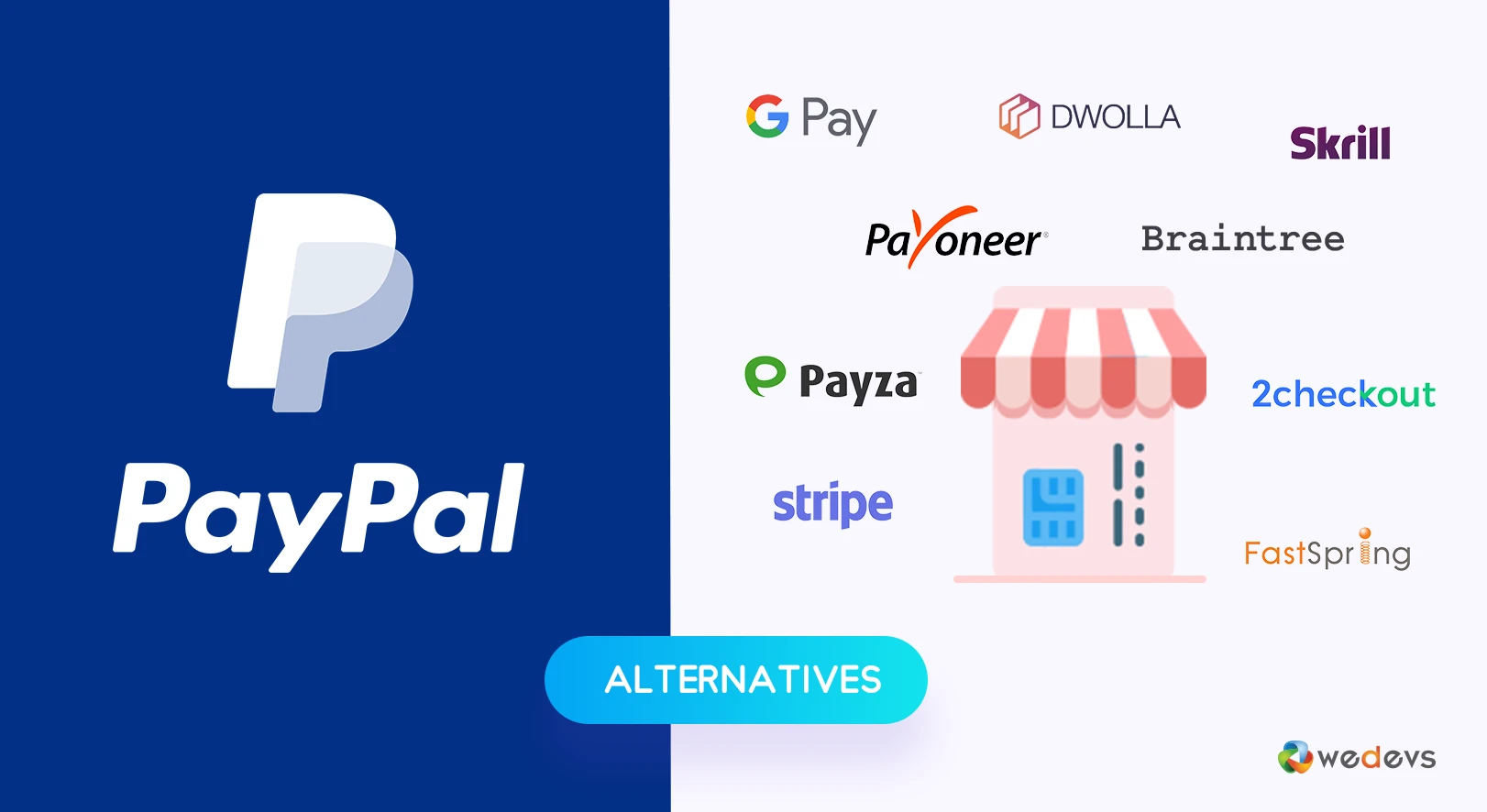 10 Best PayPal Alternatives for Your WordPress Business
PayPal is the pioneer of payment solutions for any business site. But is there no other equally reliable alternative to PayPal that can take its place? Well, the answer will depend on what you look for in a payment gateway for your personal or e-commerce site.
There was a time when people never thought about going for any PayPal alternative. But over the years, with the advancement of payment solution providers, a good number of people already relies on a number of safer alternatives providing great support & features.
In case you are running your eCommerce site or a multi-vendor marketplace, these alternatives to PayPal may come in real handy to make your payment process easier for your users.
So, are you curious to know what other payment service making noise to be in the race against PayPal? Then keep reading this article, but before that let's find out why you might want to switch to one of these PayPal alternatives.
What Could Influence You to Get One of These Paypal Alternatives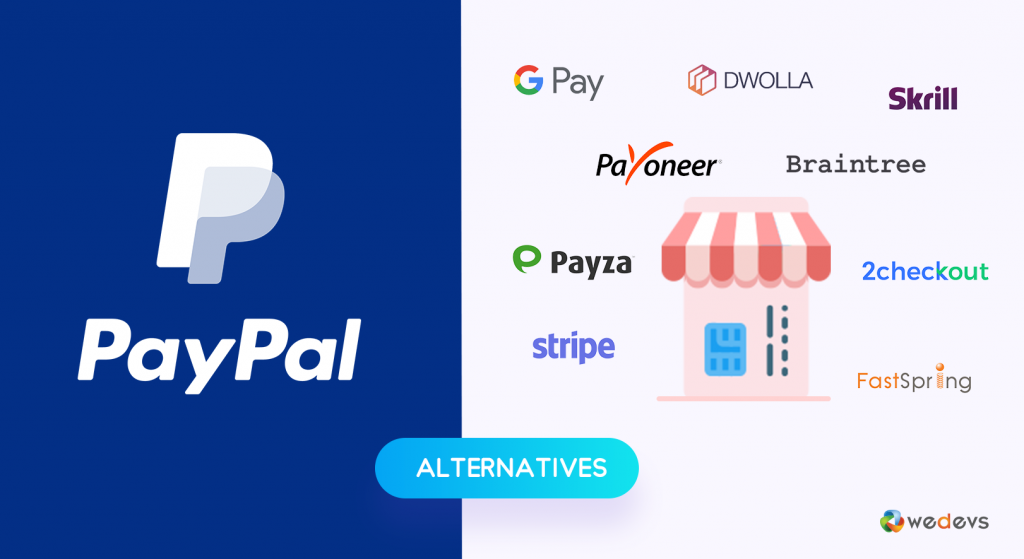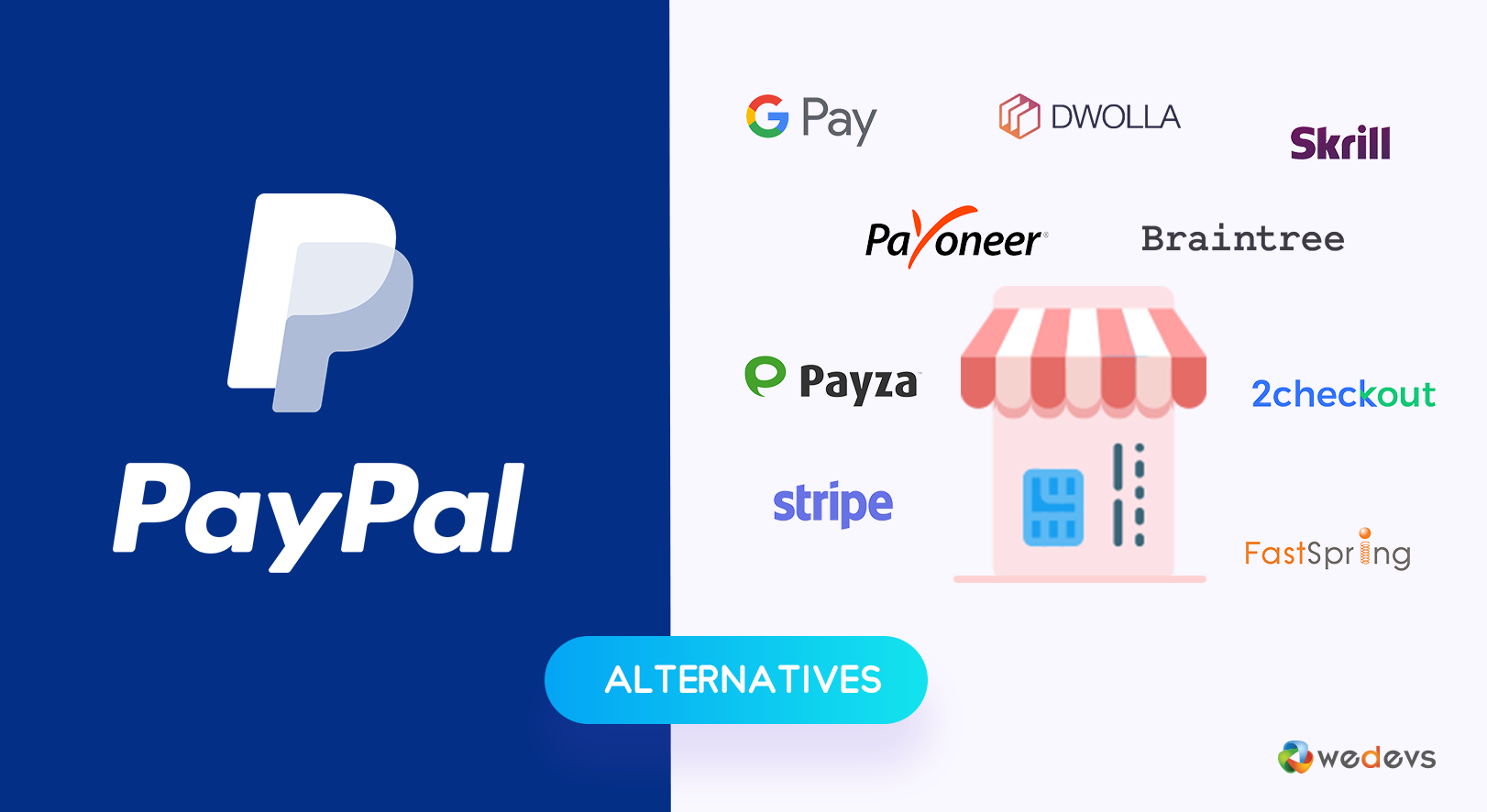 So what could drive you to get one of these alternatives? Let's find out some of them.
Mostly, one would want to get a PayPal alternative due to its :
User-friendliness
Economical Factor
Ease of online & mobile payments
In-store payments facility
Global PayPal Payment Acceptance
Invoicing and recurring payment option
Direct peer-to-peer Payments capabilities
Top PayPal Alternatives That You Can Rely in 2022
Here, we have listed out the top 10 alternatives to Paypal for your business. Have a quick look at the below list:
GPay
Braintree
Payoneer
Skrill
Dwolla
FastSpring
2Checkout
Stripe
Amazon Pay
Paddle & some more as a bonus.
These are the best reliable Paypal alternatives of 2021. Now, let's jump to the main part.
GPay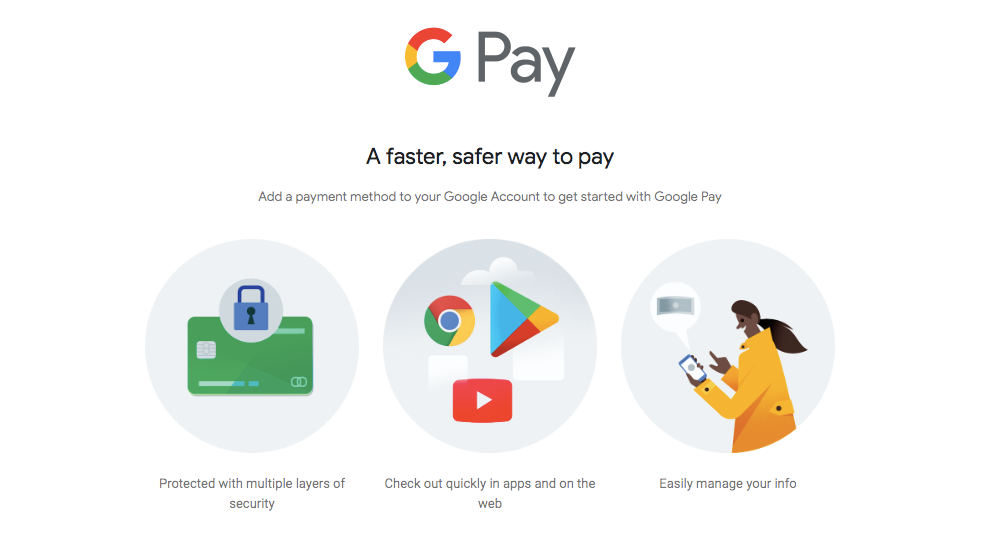 Spending your money online is made simple and easy by GPay also famously know as Google Pay. It is indeed the best choice for your store when it comes to adding your debit or credit cards for online payments. GPay enables you to spend at the physical location when you add your cards to your phone.
Even though it is only limited to IOS and Android phones but sending out payments from your smartphones is its main feature. Moreover, it only takes a few moments to receive or send payment.
With having no extra charge for any transaction and a solid security system, GPay is certainly a revolutionary payment solution for every type of business.
Starting Transaction Fees: Zero
Braintree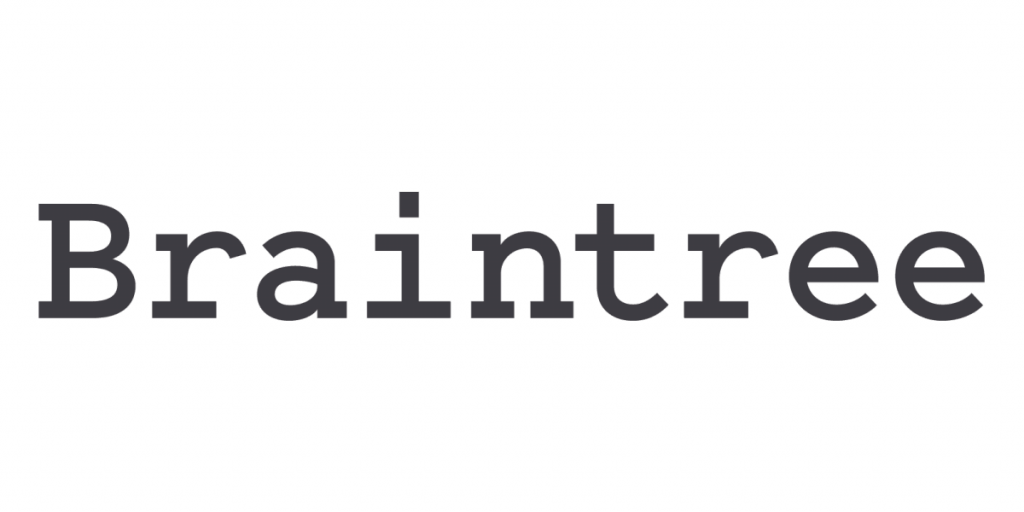 Now, this payment solution specializes mostly in payments made through mobile or web for your eCommerce business sites. Although PayPal owns Braintree which still works as an independent company competing fairly against PayPal right now. Its customer support is termed as a solid one and some personal finance features are also packaged with it.
Braintree is more suitable for merchant use.
Moreover, it supports great features like accepting credit card payment through a merchant account for global online & mobile businesses. Its other unique attributes include payment gateways, the recurring billing process, storing of credit cards similar to Google Pay, and more.
Starting Transaction Fees: 2.9%+ $0.30 per transaction
Payoneer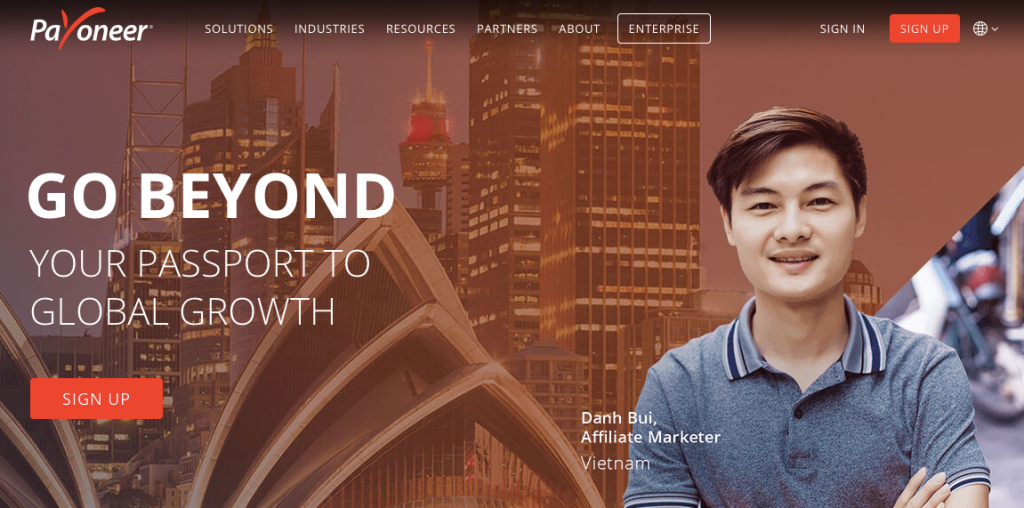 Available in more than 200 countries, Payoneer is the ideal choice for most online professionals such as freelancers or developers worldwide. It allows users online & peers to peer payment systems to transfer money from anywhere in the world.
Its payment method is widely accepted with its processed transaction facility in more than 100 currencies.
Along with wire transfers, companies use Payoneer to receive payments from all around the world. The user of this platform is able to receive funds in different ways.
In addition, to make payments online, Payoneer provides you with a pre-paid Mastercard that is accepted and can be used anywhere in the world.
Moreover, it provides the option to make fund transfer through a local bank, global transfers or reloadable Payoneer credit card. Utilizing the Payoneer account, going into an ATM as well in brick & mortar shop is also possible.
In the global payment market, Payoneer has become the more popular choice for sending and receiving funds to and from customers & the e-commerce marketplace.
Starting Transaction Fees: 3%
Skrill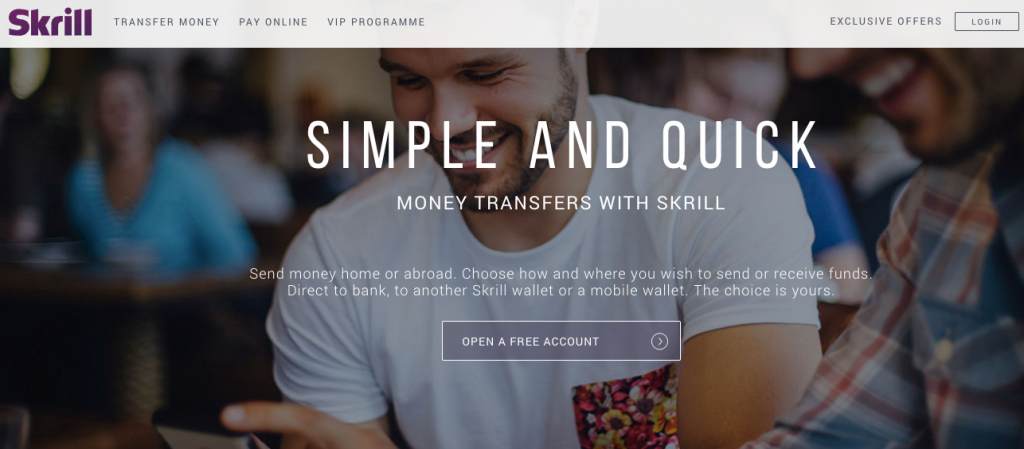 Previously known as MoneyBookers and based in the UK, Skrill is another compact alternative to PayPal that is slowly getting popular among users in Europe. Its specialty is to be able to easily send money from an email Id of one Skrill user to another.
Moreover, it enables a user to withdraw money through their bank account, debit/credit card, etc. What's more fascinating is that it allows instant withdrawal into the bank account of the receiver.
Currently, it supports over 200 countries in 40+ currencies. And if you are into online gambling, you will be able to use Skrill to receive payment something you can't do with PayPal. More importantly, it possesses top-level security with wide acceptance worldwide.
The merchant level fees are low with comparatively lower transaction fees globally. The money you receive can be sent immediately to a debit card for it to be used anywhere to make purchases including withdrawal of money through an ATM booth.
Starting Transaction Fees: 2.9%+ $0.30 per transaction
Dwolla

Specialized for bank transfers or Automated Clearing House (ACH) payments, Dwolla is another well-known PayPal alternatives that enable you to send money through the internet hassle-free. Any normal user is able to make payments online with it while using the same platform business people can conveniently send and receive money from anywhere in the world.
Moreover, money can be sent to Businesses, LinkedIn, Facebook, Twitter followers, emails, phone numbers that accept Dwolla as their payment system.
In case you are looking to make payment in bulk, there is a service called Dwolla MassPay where users can make thousands of payments at the same time. This feature is really useful in case you are running an e-commerce marketplace.
The best part is the transaction fee never really exceeds $0.25 irrespective of the amount being sent. The tools of this brand are powerful yet easy to use. It comes with a flexible API to get access to ACH payments quicker.
Facilities like sending, receiving, and requesting funds are free, while other premium services like next-day transfer, white-label, and higher limits are available for a fixed monthly flat rate.
Starting Transaction Fees: $0.25
FastSpring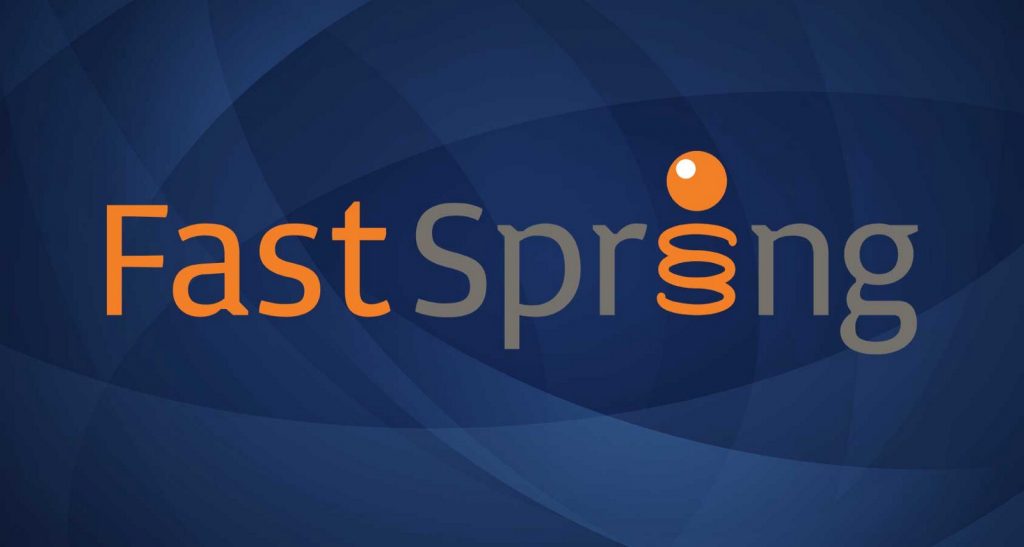 Vowing itself to provide fast and effortless payment, FastSpring tries to ensure a pleasant experience for its user while collecting any electronic payments on the sold goods or services. Even without any merchant account, this payment platform enables the feature of letting you sell online.
Get instant international reach & global distribution with just a single integration of FastSpring Payment solution for your e-Commerce sites or Multi-vendor marketplace
Expand endless opportunities with payment options by accepting multiple card types from the clients in order to improve both customer satisfaction and sales. With a simplified execution effectively handle all your refunds, remittance, and any other settlement payments.
The solution comes with an intelligent payment routing option so that you can collect payment on every order no matter wherever it happens. It's e-commerce and multi-vendor marketplace payment solution comes with fraud protection and security. Moreover, it provides service by maintaining compliance with PCI and local law.
Starting Transaction Fees: 8.9% and 5.9%+$0.95
2checkout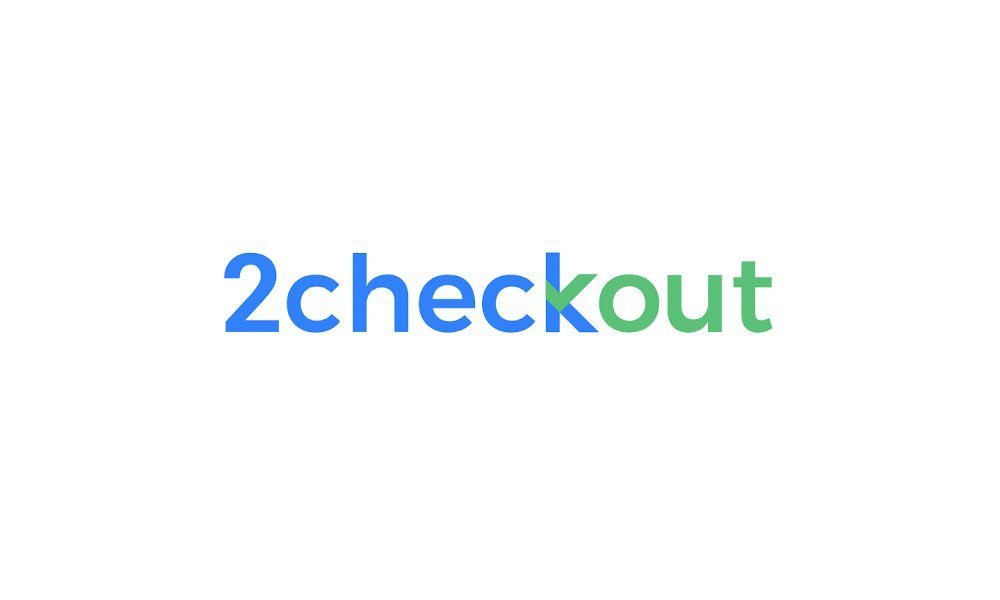 This payment solution works as a partial alternative to PayPal. Because it doesn't allow its user to transfer money among them. It is more suitable for processing transactions for merchants when they sell items. Simply combine a merchant account with a payment gateway to receive payment made with credit cards and PayPal.
Currently, around eight payment method supports 2checkout including Visa, Mastercard, PayPal to name a few.
Easily set up a recurring billing option for customers and its other highlighted features include international payment and a solid shopping cart. At the moment its service is available in more than 200 international markets in 87 currencies with over 15 languages. Its pricing depends on the country you are living in. It comes with advanced security and fraud protection features for each transaction.
For WooCommerce or Online Multi-vendor Marketplace, it has a dedicated API-based service. This provides a payment module that easily integrates with its inline checkout.
Moreover, it consists of a number of customizable payment checkout options with a branded, mobile-friendly, and localized payment service.
Starting Transaction Fees: 2.9%+$0.30
Stripe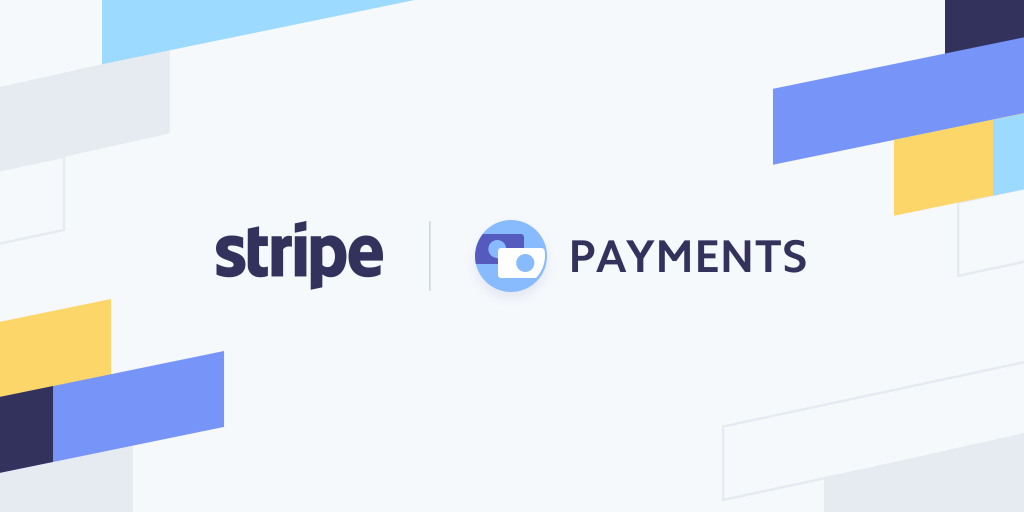 This is probably one of the best alternatives to PayPal there is. In terms of mobile and online payments, Stripe becomes a leading payment solution compared to PayPal. It gives tough competition to PayPal in terms of the global payment process with its highly customizable and app-based payment solution.
Stripe consists of no account fees and like most complete all-in-one payment solutions it offers a simple payment processing fee of just 2.9%+$0.30/per transaction. Though it doesn't offer a various range of fees for different types of transactions either.
Even for international clients, the payment solution Stripe excels in global payment processing. The solution is indeed a solid and secured one that easily integrates with any multi-vendor marketplace or e-commerce business site.
Starting Transaction Fees: $0.30
Bonus: Some More PayPal Alternatives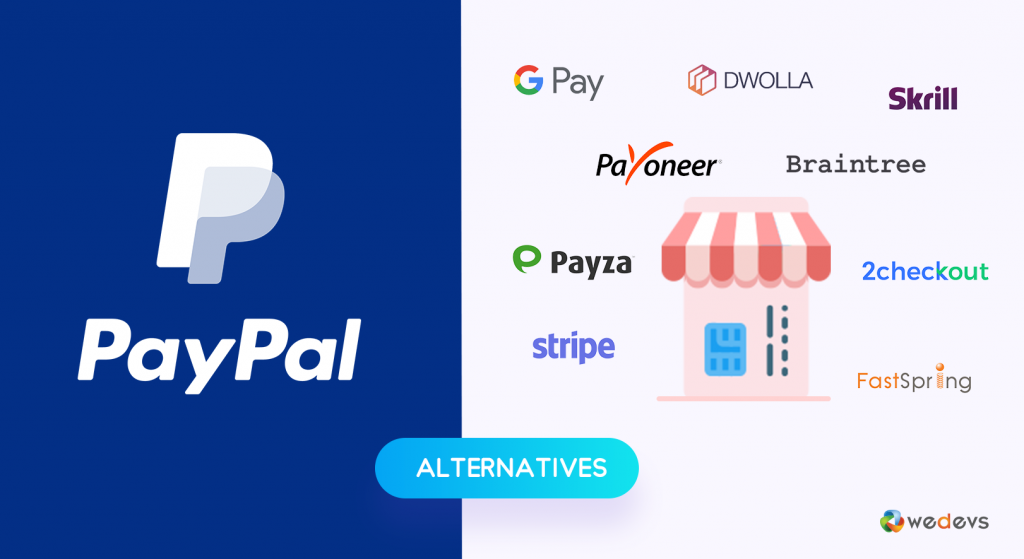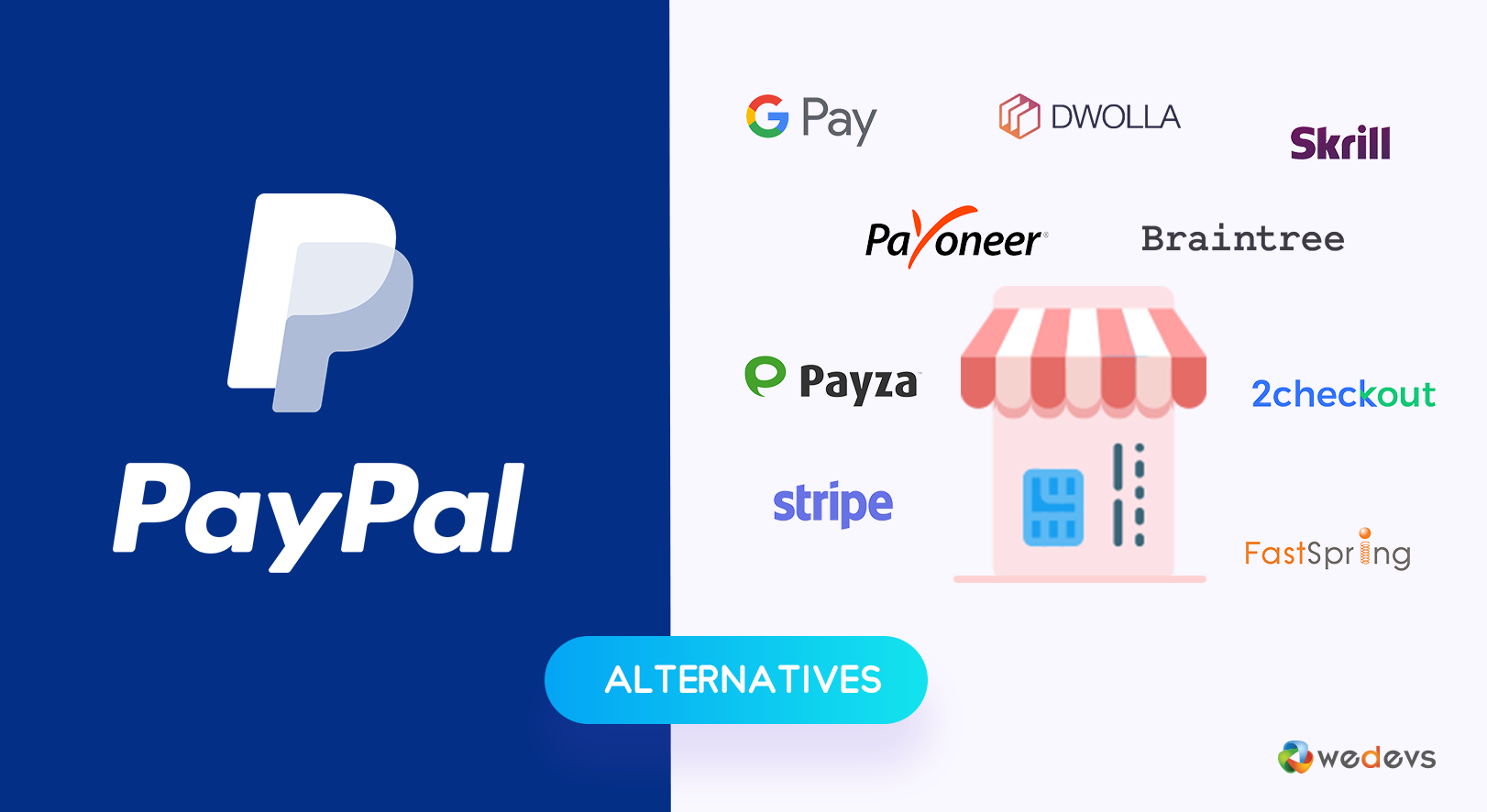 Paddle Payments Plugin:
Billing can be a headache for eCommerce entrepreneurs but the Paddle Payments plugin just made it easier for all.
You may know- Paddle unifies payments, subscription, billing management, manual invoicing, sales tax, financial compliance, fraud, and more with an All-in-One SaaS Commerce platform that grows with you.
When it comes to accepting recurring payments on your WordPress site for Easy Digital Download and WooCommerce, WPSmartPay surely leads the way.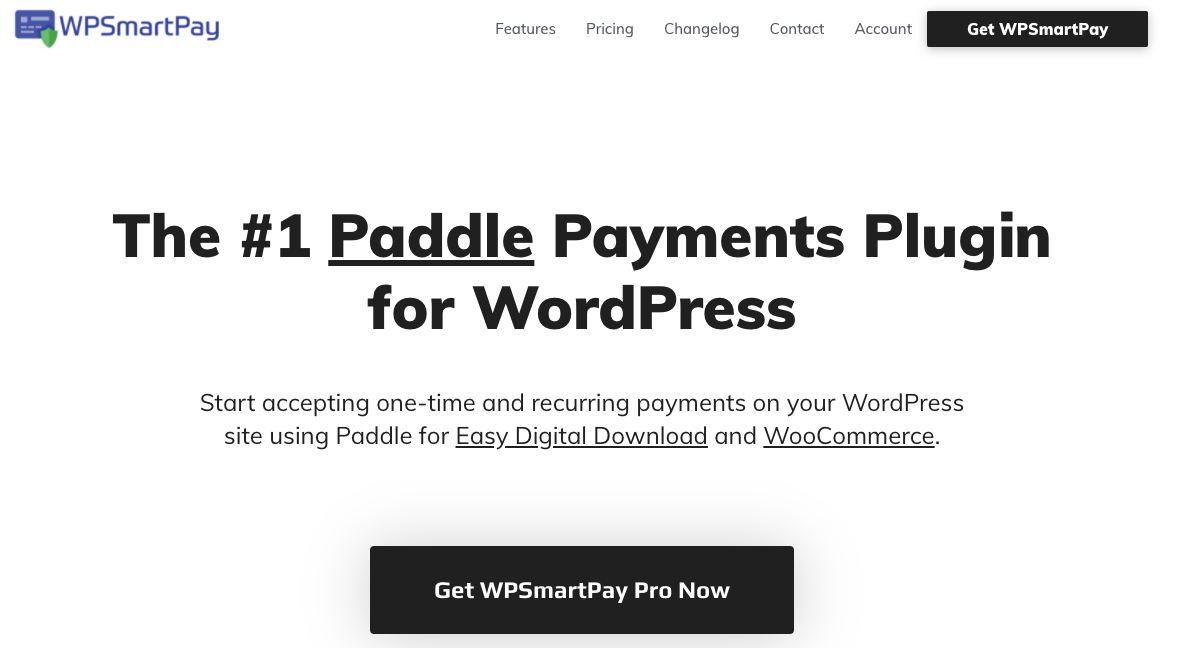 It is one of the most popular payment solutions for selling digital products via an online marketplace like Dokan or other WordPress business sites.
It consists of a number of powerful payment options for WordPress with a cost-effective lifetime pricing plan. Once integrated, you will no longer require to worry about dealing with taxes, payment gateways, currencies, compliance, and billing support queries as it takes care of them seamlessly. It is truly a reliable e-commerce payment solution plugin specially built to satisfy the need of the top CMS platform WordPress.
Starting Lifetime Deal: $49
Amazon Pay: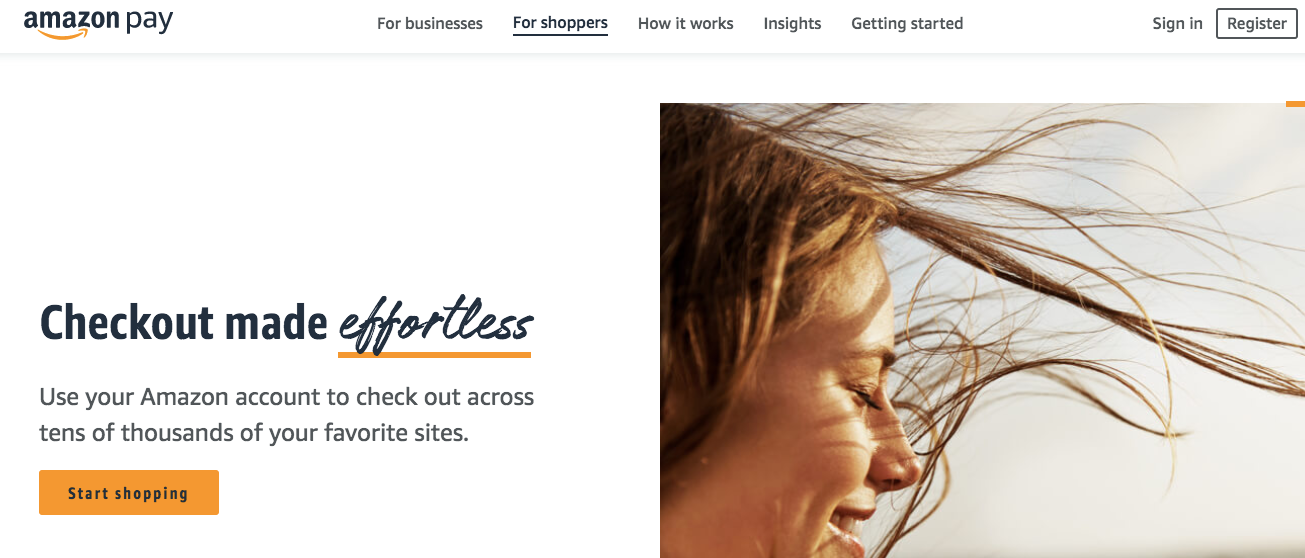 This payment solution comes from the marketplace giant Amazon.com. The process of payment is quite similar to PayPal. Moreover, it is one of the leading ones when it comes to letting the customer checkout from an online store.
The payments made and the checkout process is much faster than most other regular payment platforms. Also, it has all the necessary user detail already stored to it beforehand, kinda like how the login is done with Facebook.
Starting Transaction Fee: 2.9%+$0.30
If you are a WooCommerce site user and looking to turn it into a multi-vendor marketplace to be able to use all the popular payment solutions like Stripe, PayPal, etc in order to collect your payment then you may want to try the-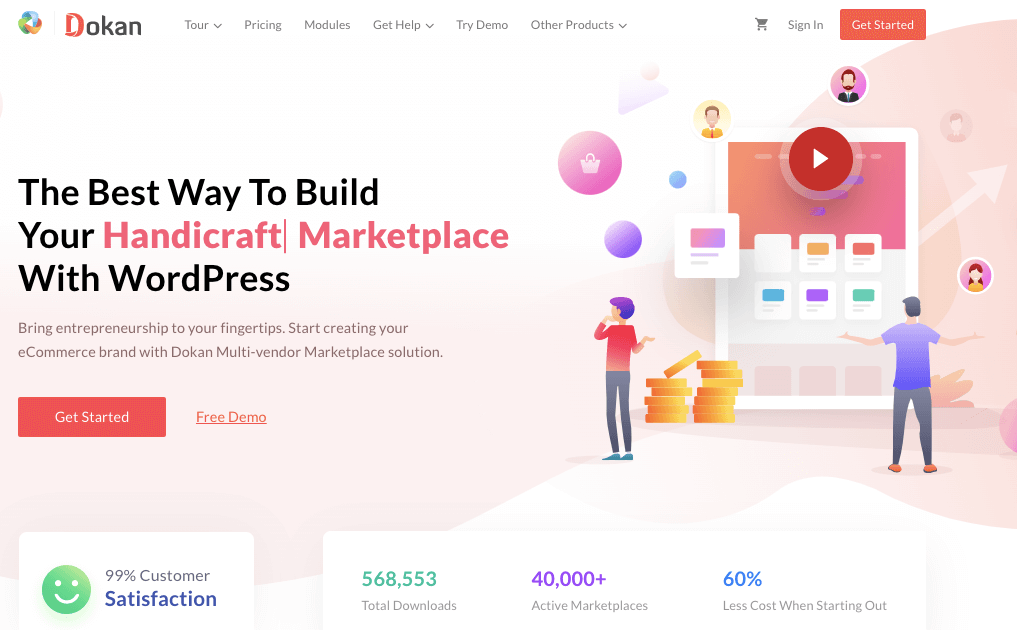 Pick The Alternatives that Best Suit Your Business
A few years back, it used to make complete sense when someone is still hesitant to move away from using PayPal to its alternatives due to its compatibility concern. But now those issues are all resolved and people can actually use some really reliable solution to complete their regular transactions living in different parts of the world.
But picking the right platform is highly essential when it comes to making payments online securely. Moreover, PayPal tasted its share of difficulty with a number of lawsuits being called upon them. But it doesn't mean we are asking you to totally refrain from using PayPal on your site. But sometimes trying out something new with some better features at a less price is never a bad idea after all.
If you ask me at the end of the day you would certainly end up saving a ton of money.
Most of the alternatives that we talked about here certainly fit up well enough for your e-commerce site. You can use them for your personal sites as well. The security function in all these payment solutions is top-notch. So you won't need to worry about your privacy & security regarding completing your online transaction anymore. And if you ask for my suggestion, then you may want to go for Skrill or Dwolla.
But if you are looking for a direct replacement for PayPal to perform the country-based UK transaction you may want to try out 2checkout. Stripe, Paddle Payments for secured online business or e-commerce marketplace transactions.
Which alternative to PayPal did you find most suitable for your business? Do share your experience with us in the comments below!