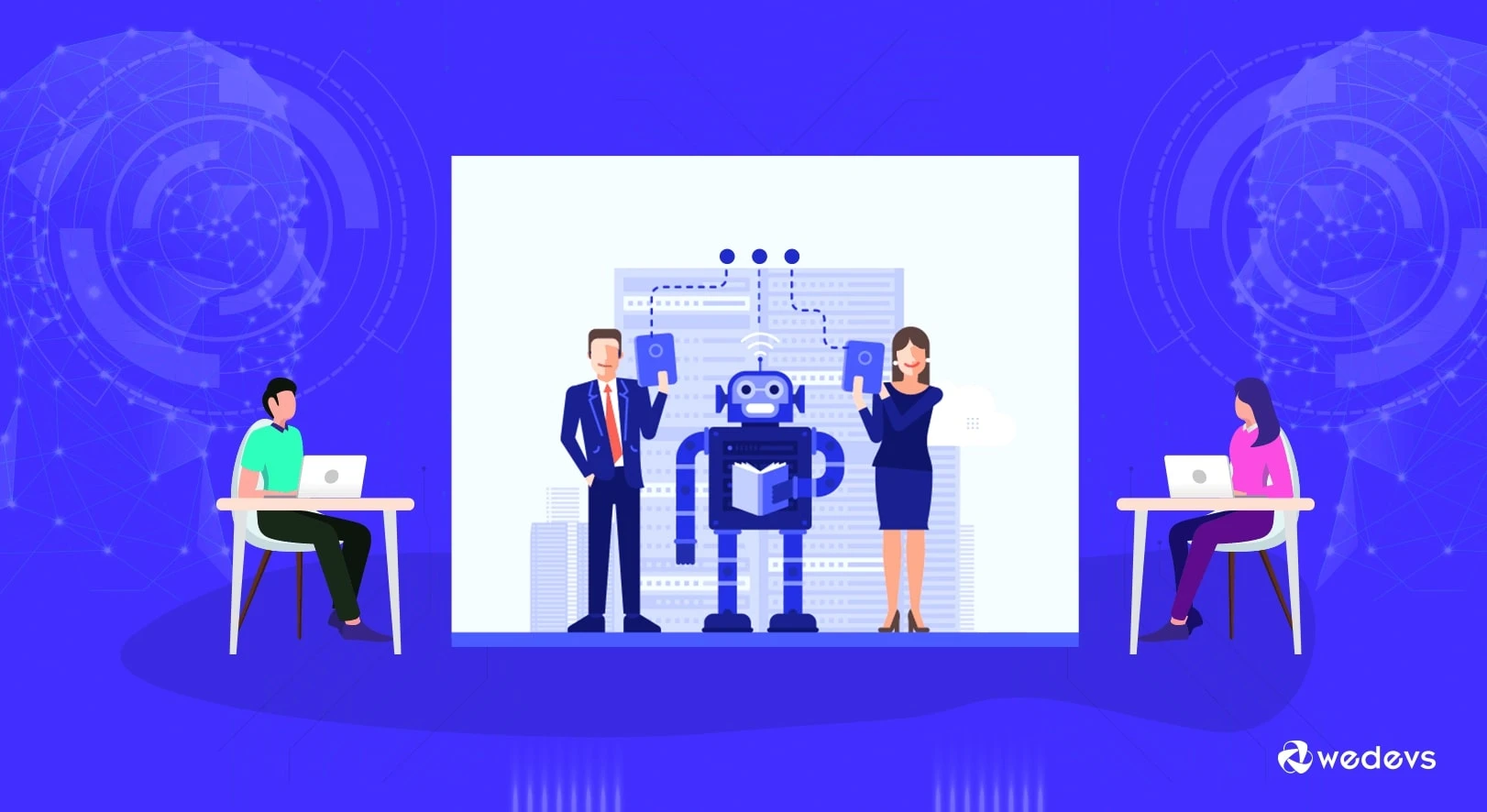 AI-Powered Marketing Tools or Machine Learning Tools for Marketers
Artificial Intelligence is one of the greatest evolution in technology. This is because it has the potential to affect every aspect of our lives. From manufacturing to the media, science and technology, medicine, advertising, marketing, etc.
It has changed the way we do things and artificial intelligence is here to stay. No wonder smart marketers and business owners all around the world are embracing this great innovation in their marketing campaigns.
Artificial intelligence (AC) can be seen all around us from Siri to google translate, self-driving cars, robots performing human functions, etc
Also, with the help of Artificial Intelligence, digital marketers can now perform tasks that were once impossible, cumbersome or requires lots of manpower at the click of a button.
No wonder some of the best organizations in the world have embraced artificial intelligence and machine learning into their marketing endeavor.
Artificial Intelligence (AI) at A Glance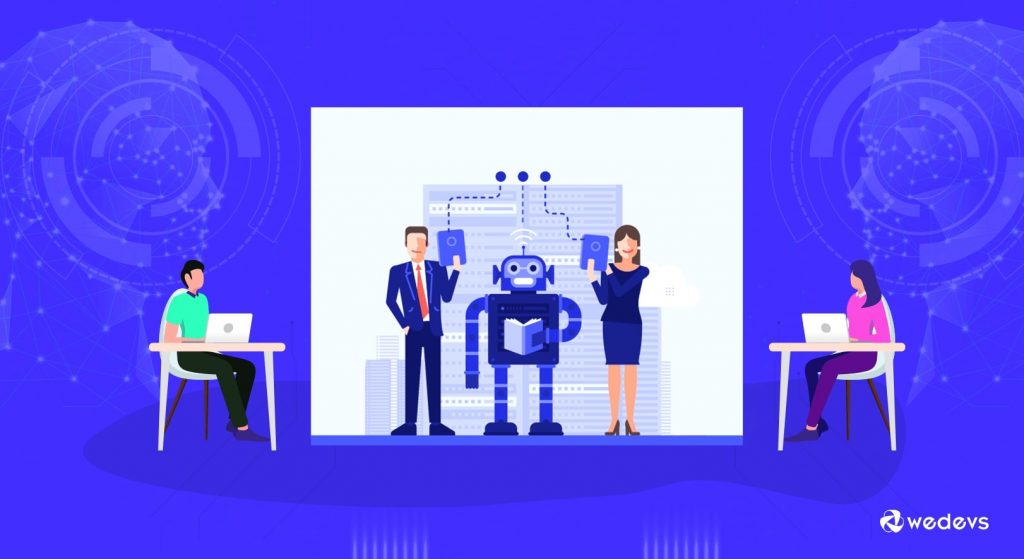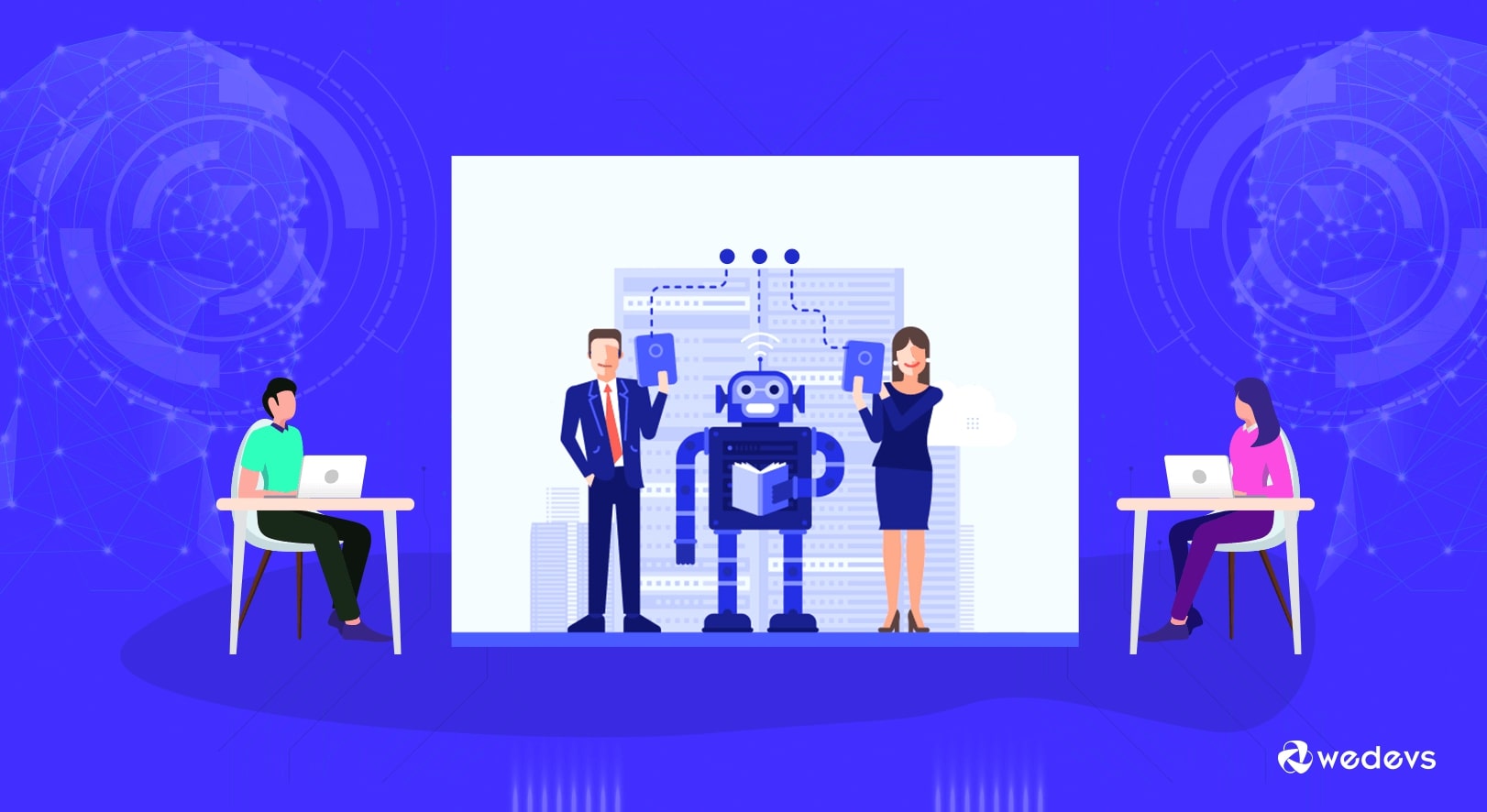 Artificial Intelligence is the science of building machines or programs that are capable of simulating or carrying out human activities. It gives machines the power to perform some tasks which were once impossible for machines, machines can learn from past experience, proper solutions and perform tasks better based on past knowledge.
AI involved the whole process of machine learning, reasoning, self-correction, problems solving and improving task based on past knowledge and experience.
In a simple sentence, it involves the whole process of a machine carrying out activities that involve human intelligence
Examples of AI Applications
Self Driving cars
Automation
Machine learning
Machine Vision
Robotics
Facial recognition
Translation
Transcription
Digital Virtual Assistance
Natural Language Processing
Medical Diagnosis
Benefits of Artificial Intelligence
1. It helps in automation of complex processes
2. Results are more accurate
3. It is faster, effective and efficient
AI-powered Marketing Tools
Science and Technology are changing the world it has changed the way marketing is done but artificial intelligence is the future of marketing it will help automate a complex task that was once impossible.
Marketers and business owners all over the world are adopting smarter ways to optimize and improve their marketing strategies. No wonder there is an increase in artificial intelligence and machine learning tools to improve marketing endeavors.
One of the major challenges is most marketers are data rich but have not idea how to translate these data to usable formats thereby leading to frustration, but with the right Artificial intelligent marketing tools. You can read, understand, breakdown and optimize these data into a more usable format.
With an increase in customer choices, competitions, marketing channel, etc it can be a very difficult task optimizing each of these manually but with Artificial Intelligence, it is easy to automate the customer journey all the way from marketing to advertising, drawing up the campaigns, engagement, communication, etc
Artificial Intelligence can help marketers keep track, analyze, automate and optimize customer data without human interaction.
Analytics tools
Albert
This is one of the best artificial intelligent marketing tools that help to design tailor-made campaigns which uses AI to automatically sort the data. It is self-learning, data-driven digital marketing tool which can analyze data seamlessly and optimizing it with sets goals and objectives.
It works based on an unprecedented self-learning algorithm which improves the overall effectiveness of digital marketing campaigns by integrating into your existing marketing tools. Albert leverage on the existing information, it can track and provide an in-depth analysis based on the information provided.
It helps to define strategies for your digital creatives and also helps in measuring and tracking your campaigns.
Nudge
This is one of the best tools for maintaining relationship intelligence with users. It helps to measure the sales activities of your team or department. With Nudge, you can run a deal risk analytics that helps you measure where your team lacks the relationship to win a deal.
It also helps you increase upsell and growth. It is used by top professionals from some of the worlds most successful companies like Shopify, CenturyLink, Autodesk, etc
Sensai
Sensai is a social media marketing tools that provide insight and report that analyses the effectiveness of your posts. It combines the power of Artificial Intelligence and machine learning to enhance insights, task, workflows while helping you influence real-time decisions thereby creating a personalized digital experience.
Sensai is data-driven and highly detailed analytical tools that help you understand which post is getting the highest engagement from your target audiences on social media like Instagram and Twitter. It also provides a detailed analysis of your social media result.
Sensai is used by top Corporation like Sky UK and Swisscom.
Content Marketing Tools
Grammarly
Grammarly is one of the most popular artificial intelligence content marketing tools. Imagine a tool that is capable of correcting mistakes, making suggestions on the use of words and correcting grammatical blunder. Like a scanner, Grammarly app reads through your content and make suggestions based on the content you've created.
Acrolinx
Acrolinx helps you create personalized and engaging contents. With Acrolinx you can align the content with the set guidelines and you can analyze the performance of your entire content operation. It has the ability to read and access your comment and profer suggestions on how to make it better.
Acrolinx uses natural language processing to provide smart suggestions for your content using word processing. Acrolinx is used by top organizations like Google, Facebook, Amazon, Lenovo, Philips, Cisco, Nestle, etc
Kenshoo
This is one of the most powerful cross channel artificial intelligent platforms that allow you to manage all your digital campaigns in one platform offering a cross channel intelligence on search, social media, e-commerce, and apps. It is a cross channel intelligent audience targeting tool.
Articoolo
This is a powerful content creation tool used by the likes of Forbes and Associated press for creating content on their platforms. Articoola uses different algorithm to gather, analyze and reconstruct texts providing accurate, unique and articulate texts.
With articoola you can get the texts ready within minutes providing you with unique plagiarism and error free article. It has the power to create unique contents from scratch without human efforts.
E-mail marketing
Conversica
This is an artificial intelligence email marketing platform that can help automate email marketing campaigns that are tailored to your target audience. It is an automated email campaign tool that helps to automate email campaign and conversion with potential customers. This service is being used by CenturyLink, The Los Angeles film School, Epson, etc
Optimail
Optimal uses a special Artificial Intelligence that automatically changes the content, timing and personalization to increase the engagement and open rate of an email campaign giving you the flexibility create tailored email campaigns that meet individual clients needs.
This tool uses the power of Artificial intelligence to automate your email marketing campaigns by automatically editing the content, time and personalize email campaigns to boosts engagements and results.
Social Media Management Tools
Cortex
The cortex is an all In one Artificial Intelligent social marketing tool that offers data analysis, insights and full automation.
This is a content creation tool which can predict how humans react to certain contents or posts, make recommendations based on users behavior and can also interpret and provide you with a more in-depth analysis and a better social media campaign. It helps in analyzing and scheduling images, videos, text through machine learning recommendations.
Conversocial
This is a powerful artificial intelligence application that helps to improve users and clients experience when they visit your social media pages. It provides real-time engagement and answers to questions on your social media pages. Giving a real-time one on one customer experience. Conversocial has the likes of BBC, Tesco, Google and Audi as some of their clients.
Sysomos
This is another powerful social media Artificial intelligence tool that helps gain useful insight into how brands are performing across different social media sites by providing visualized information and how much campaign efforts generated in terms on return on investment (ROI).
Chatbot Artificial Intelligence
Getting your communication strategy right should be one of the many goals of your digital marketing campaigns. With chatbots, you can respond to client enquiries swiftly even when you are not online. Chatbots have made automation and communication so easy with pre-written messages and machine learning such that when customers ask questions, they get immediate responses.
Answer Bot
This is one of the most powerful chatbot application, it uses a special technique by combining machine learning and intelligence with the content in your Zendesk knowledge base to answer customers queries. Once it receives customers questions it scans for answers from the knowledge base and suggests relevant post or articles to the client and in the case where there is no relevent article, it automatically routes the user to human agent.
Xenioo
This is a chatbox creation platform that doesn't require any form of coding or programming knowledge. You can instantly create super-intelligent chatbots for your website or social media pages like facebook, twitter, Instagram, Telegram, Whatsapp, etc Xenioo is a multilingual chatbot that can understand and translate complex language structures.
It also helps solve the multi-language translation barrier.
Aivo
Aivo is another artificial intelligent chatbot that helps to power customer service by providing real-time text, images or voice.
It can also be integrated with different third-party platforms to give an awesome customer experience.
Final Verdict On Artificial Intelligence Tools
It doesn't matter whether you are a small e-commerce store in America, Africa, Asia, Australia or Europe you will find a perfect artificial intelligence tool that can help make marketing automation easier and create a personalized customer experience.
What are your opinions, views, and fears of using artificial intelligence in your digital marketing campaign? Let us know in the comment section.