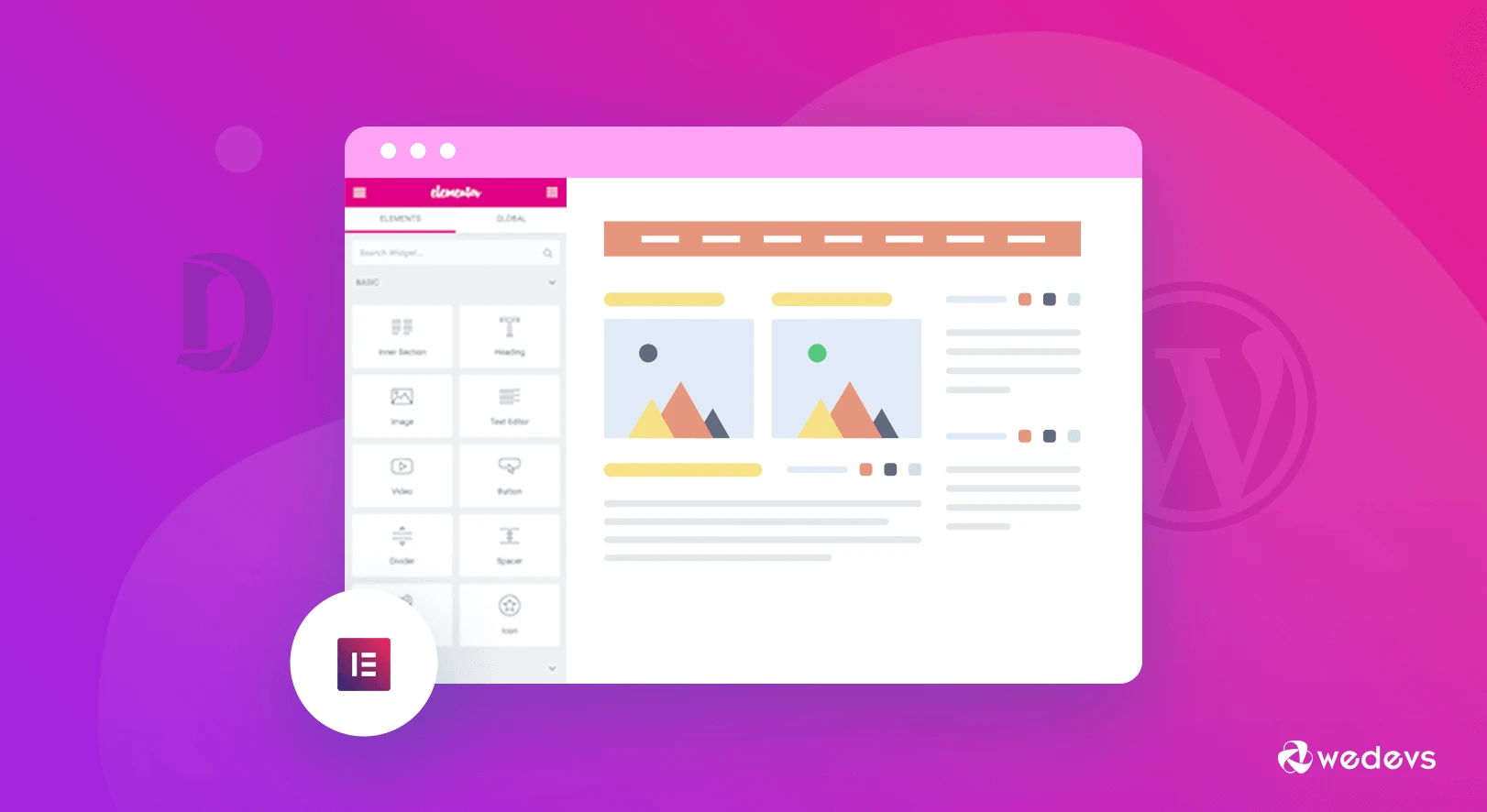 How Elementor Changed The Era of WordPress Web Development (With Compatible Business Themes)
Elementor theme builder is one of the most installed free WordPress theme builders, with over two million installs and an impressive 4.8-star rating. It comes with advanced capability live edit, an instant drag and drop that gives you an instant live preview.
Gone are the days where you need a professional website developer to design those awesome pages for you. Now you don't even need the knowledge of programming or professional website design skills to create awesome websites.
With a content management system (CMS) plugin like Elementor theme builder, you can create complicated yet beautiful websites without writing a single code.
The Elementor theme builder adds the custom page building functionality to your existing WordPress site giving your site superpower to create amazing websites.
A Short Overview of Elementor Theme Builder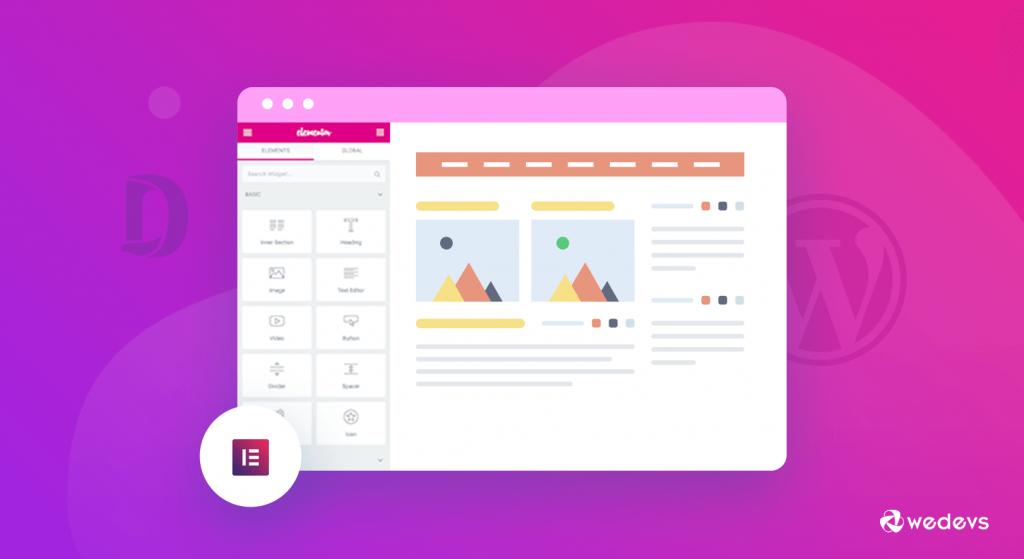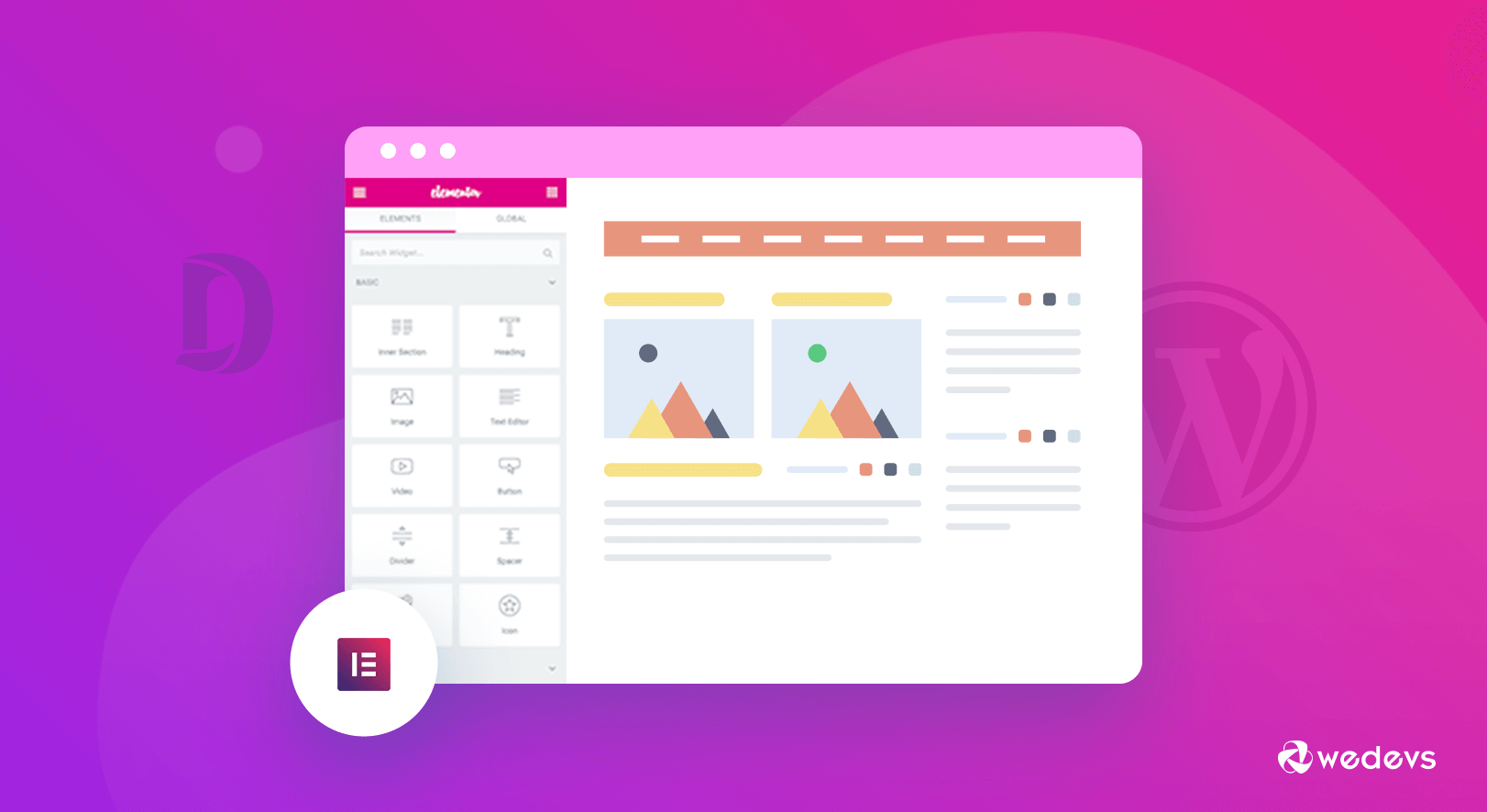 Elementor theme builder is a WordPress plugin and it can easily be integrated with most WordPress theme giving you the flexibility to create amazing and beautiful websites with a click of a button.
The Elementor theme builder gives you the opportunity to change the default classic editor to the Elementor page builder.
Elementor theme builder is a free WordPress theme builder plugin with a pro version that offers the full premium functionalities.
How Does Elementor Theme Builder Plugin Work
The Elementor theme builder is a highly rated WordPress theme builder plugin with over 2,000,000 installs. It offers the drag-and-drop method to create astonishing web pages. It is a stand-alone plugin that can work with any WordPress theme that respects the standards set by Codex for building themes.
In addition, it is compatible with most WordPress plugins giving you the flexibility to design any page from a simple website to complex e-commerce stores.
With the Elementor WordPress theme builder, you can edit either pages or posts to create your desired web page.
Elementor theme builder is one of the easiest, fastest and most effective ways of creating a professional website.
Stats and Facts about Elementor Theme Builder


The Elementor theme builder has over two million active installs
It is a WordPress Plugin
It was released in 2016
Unique Features of Elementor
Easy to Customize
With Elementor WordPress theme Builder you can customize your posts, pages, headers, and even the footer without writing a single code.
Live Editing
It has a Live Front End Page Editing capability that gives you a What you See is What You Get (WYSIWYG) when editing a page. While many page builders offer only backend page building experience, with Elementor, you can edit a page using the front end and your changes are immediately reflected on your live site.
Easy Integration
Since Elementor is compatible with most plugins it offers easy Integration. Elementor integrates seamlessly with any WordPress theme and plugins giving you an effective and efficient website building experience
Elementor Theme Builder has a variety of over 50 widgets to choose from. It allows you to create popups, slides. Animated pages, headers, forms, etc
Pre-Installed Professional Templates and blocks
Elementor theme builder comes pre-installed with several professional templates and Blocks. Elementor comes Inbuilt with ready-made templates and block to give your site a perfect finish.
Simple Drag and Drop Editor
Elementor theme builder offers an easy drag-and-drop page building experience which does not require website programming knowledge to create amazing websites.
Varieties of ready-made Templates
It offers top of the range variety of ready-made website templated for easy website design
Pop Up Building
With Elementor you can create, customize and edit any form of the popup on your taste
Reasons to Choose Elementor Theme Builder
Elementor is a mobile responsive
It is multilingual
It is RTL (Right To Left) Friendly for languages that use the RTL standard
It offers Ready made website demos
Easily integrate with most plugins and themes
Elementor Theme Builder Widgets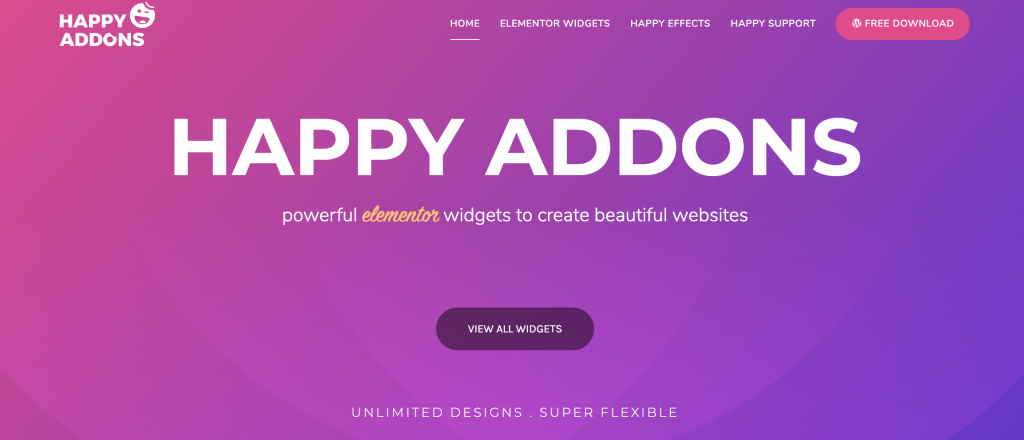 Elementor comes with different widgets for different purposes, examples of the widgets include Columns, Heading, image, text editor, video, button, divider, spacer, google map, icons, counter, progress bar, tabs, accordion, toggle, Alert, Audio, Shortcode, HTML, sidebar, etc
Apart from that, there are many third-party add-ons that extend the functionalities of Elementor to a whole new level. One of the rising and most powerful add-on is Happy Add-on for Elementor.
This exclusive yet free plugin allows you to create cards, gradient heading, info box, icon box, image compare, review, team member and many more.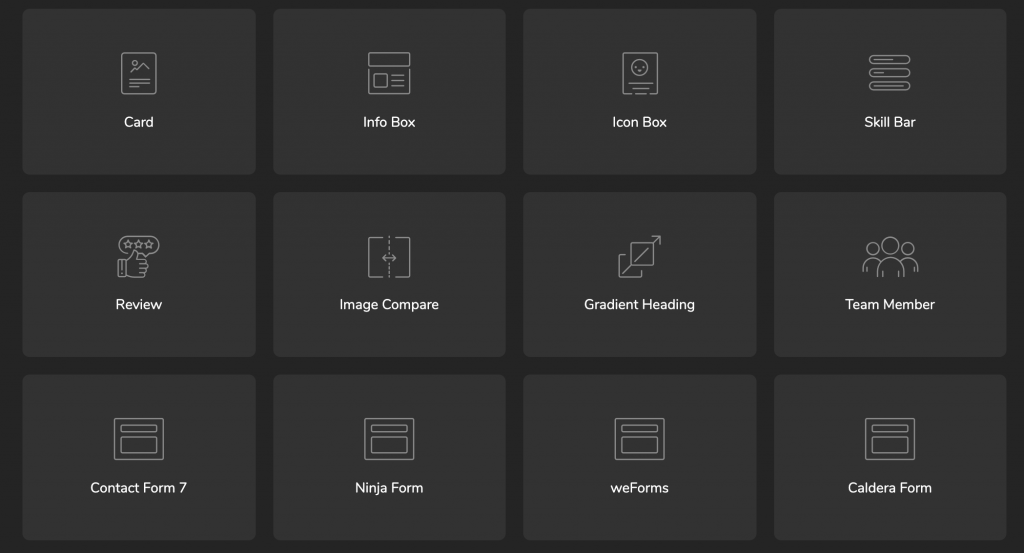 They have many amazing features that will make you say 'WOW'. Here's an example of how to create floating effect with Happy Addons for Elementor.
How to Customize a WordPress Theme with Elementor Theme Builder
One of the greatest tasks in website design is customizing your theme which usually involves lots of programming, writing a series of codes and some technicalities. With the introduction of Elementor theme builder, you can build, customize and modify dynamic websites without writing a single code using a simple drag and drop buttons.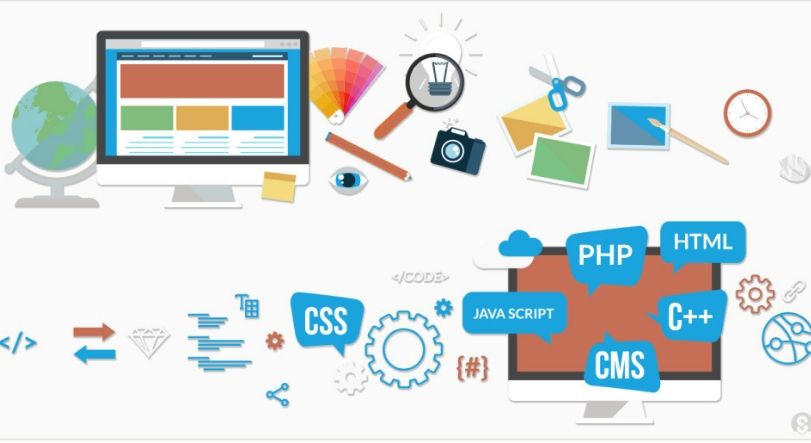 With Elementor theme Builder, you can change the header and the footer which is usually impossible with other WordPress page builders, you can also create custom page and posts and optimize your site to be mobile responsive.
1. Select Your Preferred Theme
Unlike other WordPress page builder, Elementor allows you to work with most theme meaning it doesn't matter the theme you are working with, you can still create beautiful designs at the click of a button.
2. Install The Plugin
Log in to your Dashboard, navigate to the plugin, Click Add new, search for Elementor theme builder plugin, Click the Install button and activate the plugin.
3. Configure Elementor Theme Builder
Once you install and activate your plugin, the next line of action is to configure the Elementor Theme Builder plugin by visiting Elementor >> Settings then choose the options that best defines what you want. You can enable or disable Elementor for certain admin level.
4. Create or Edit An Existing Page Using Elementor
To work with Elementor theme Builder, you need to create a new custom page or edit an existing one. On the editor page, you will see "Edit with Elementor" button. Clicking on this and wait till it loads the page builder Interface where you can do a live edit of your site.
You can either edit an existing page by adding sections to the page or create a new web page entirely by adding from the list of the templates.
5. Select an Elementor Demo
Elementor comes with different professionally designed templates and layouts pre-installed.
To add an Elemontor Demo, click the Add Template button, which will bring a pop-up dialogue where you can select from the wide variety of templates. Once you select your preferred template, Elementor will automatically load the theme on your website allowing you to edit and modify them to your taste.
6. Choose from the list of Widgets
After choosing from a list of Elementor demo, Elementor also gives you access to several widgets to use on your site to complement the already existing templates.
Top Business Themes Compatible with Elementor
We have published several posts on best free WordPress themes for blogs or other websites. Here we have covered themes for WooCommerce and WordPress business sites.
Dokan- Simple Yet Powerful Marketplace Theme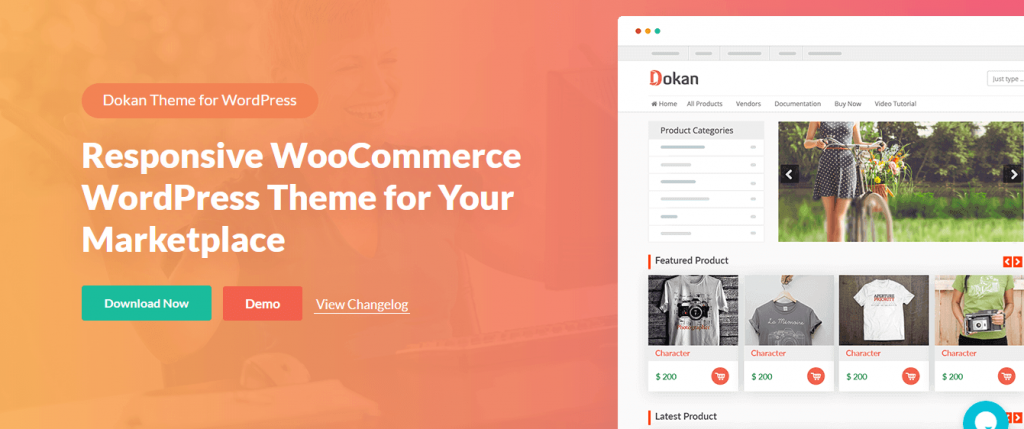 Dokan Theme is a highly customizable multipurpose and Multi-vendor E-commerce WordPress Theme with a variety of widgets, interactive and responsive design offering an awesome UI/UX.
It comes with a beautifully designed and friendly user interface.
Bonus Tips: If you are using Dokan as your multivendor marketplace builder solution, you can check out the list of Dokan compatible themes.
Related Article: Customize marketplace with Dokan extensions
Astra- Fast Fully Customizable Theme
Astra is one of the most simple, fast, easy to use, and customizable WordPress theme. It comes easily integrates with Elementor.
Apart from its simplicity, it offers easy integration with other plugins. And it is also a lightweight theme offering a fast website and a great user experience.
OceanWP- Highly Expendable Theme for Any Website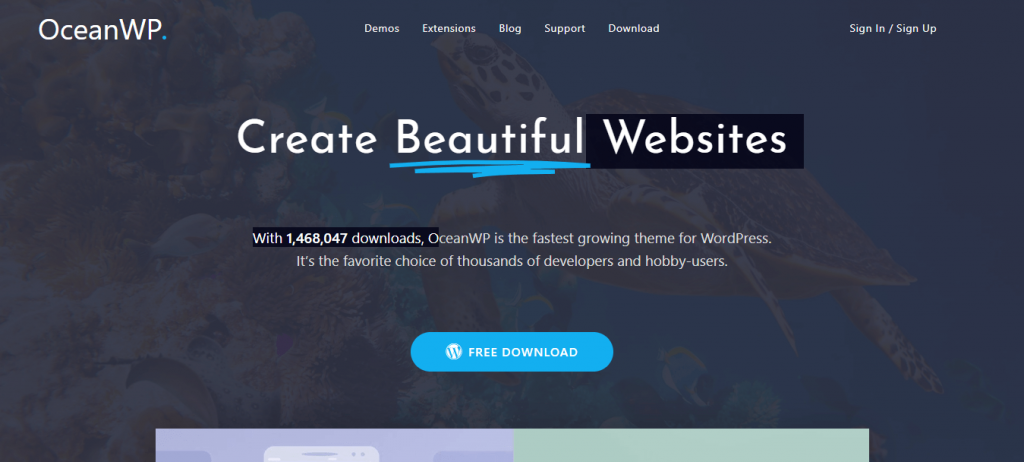 The OceanWP is one of the most popular multipurpose WordPress business and e-commerce theme, which can be used to design brand websites, blogs, portfolio, etc. It is a light-weight theme that was built with speed in mind offering you full page control.
It offers pre-built single click demo import that you can easily integrate and edit with Elementor.
Hestia- Smart Theme for Professionals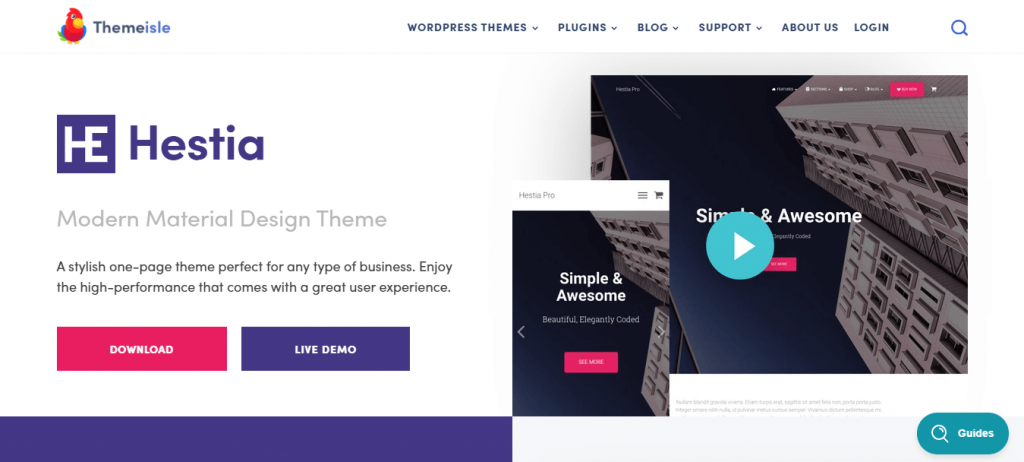 Hestia is a WordPress Plugin that can also be easily integrated with Elementor, it comes prebuilt with modern and beautiful designs and supports woo-commerce.
It is a theme built for professionals, you can create professional service websites such as portfolio, online stores, photography, etc. It is SEO friendly and optimized for speed
Zakra- A Multipurpose Theme for Startups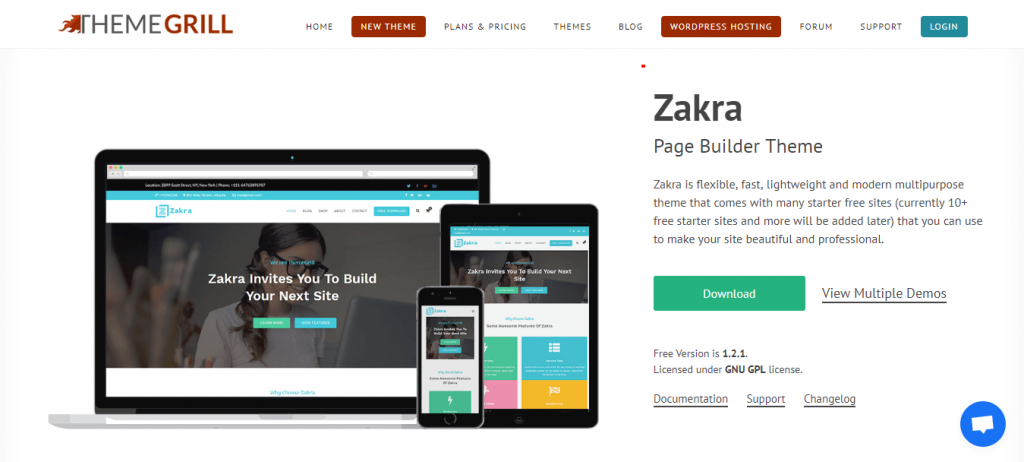 This is another multipurpose WordPress theme. It offers several fully built demos which have been designed with speed in mind and easily integrated with Elementor.
Another great benefit of Zakra is its compatibility with Gutenberg and its GDPR compliance.
Airi- A Digital Agency Focused Theme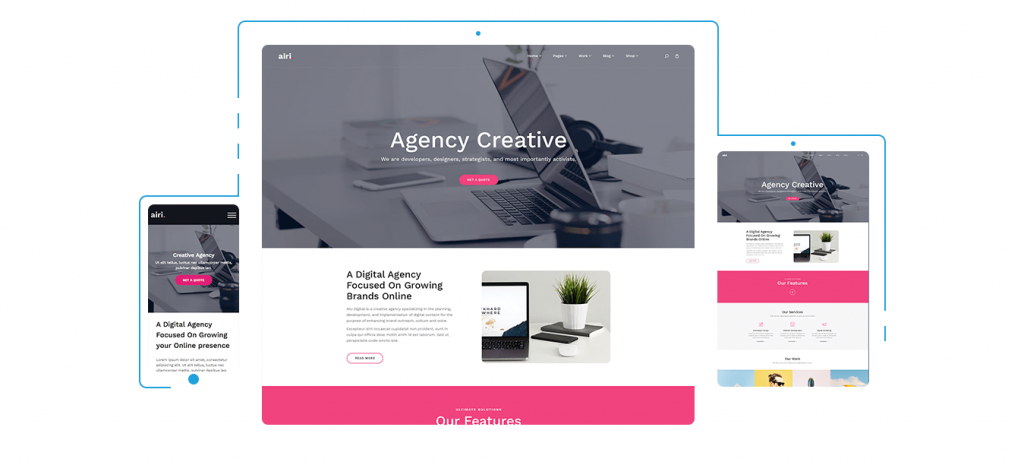 It's one of the best free WordPress themes offering great compatibility with Elementor.
Airi is another lightweight WordPress plugin that is specially built for Elementor. Airi offers users the opportunity to edit the Airi demo and also offers full customization.
Deep Business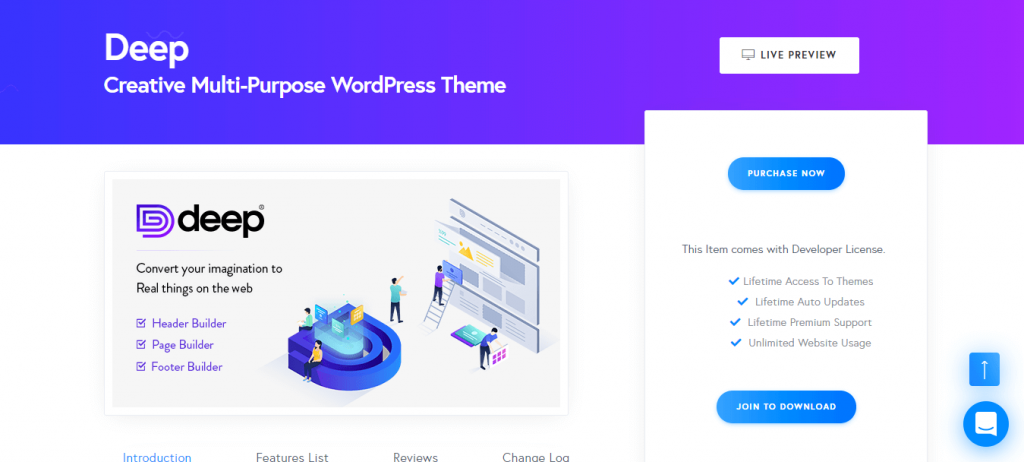 This is another feature packed WordPress theme that offers seamless integration with Elementor. It also offers users great flexibility to create beautiful websites.
Deep business also offers cross-browser compatibility, SEO friendly and impressive loading time. Deep is a premium fully responsive WordPress Multipurpose theme, with unique easy to use functionality.
Sydney- A Powerful Business Theme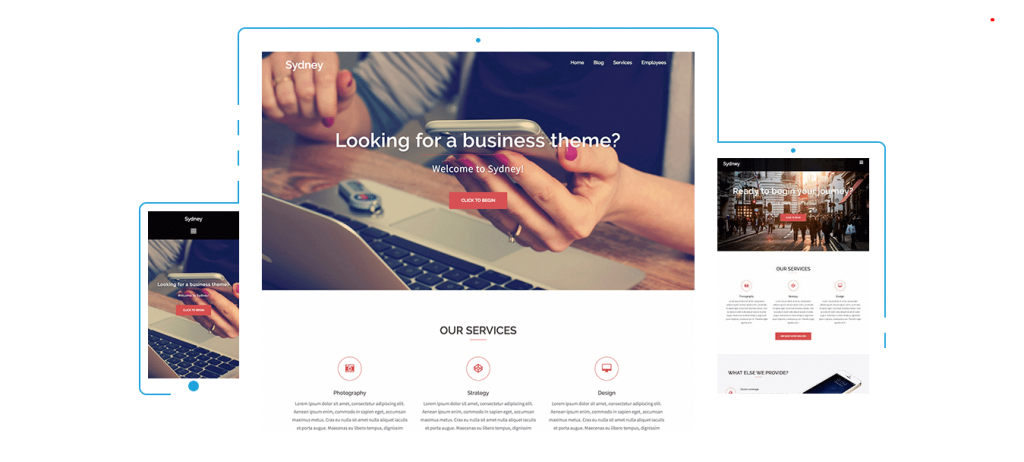 Sydney is a popular WordPress theme that is mobile responsive with custom Elementor blocks which makes customization easier and g faster making it easier for non-programmers to create astonishing websites without writing a single code.
Returning to You
Since Elementor theme builder offers you flexibility in designing creating a website, feel free to use this game-changing plugin on your site. You can choose from the above theme to give you the perfect website design experience.
Let us know your opinion on the best free WordPress themes and do share your experience with the Elementor theme builder in the comment section below.