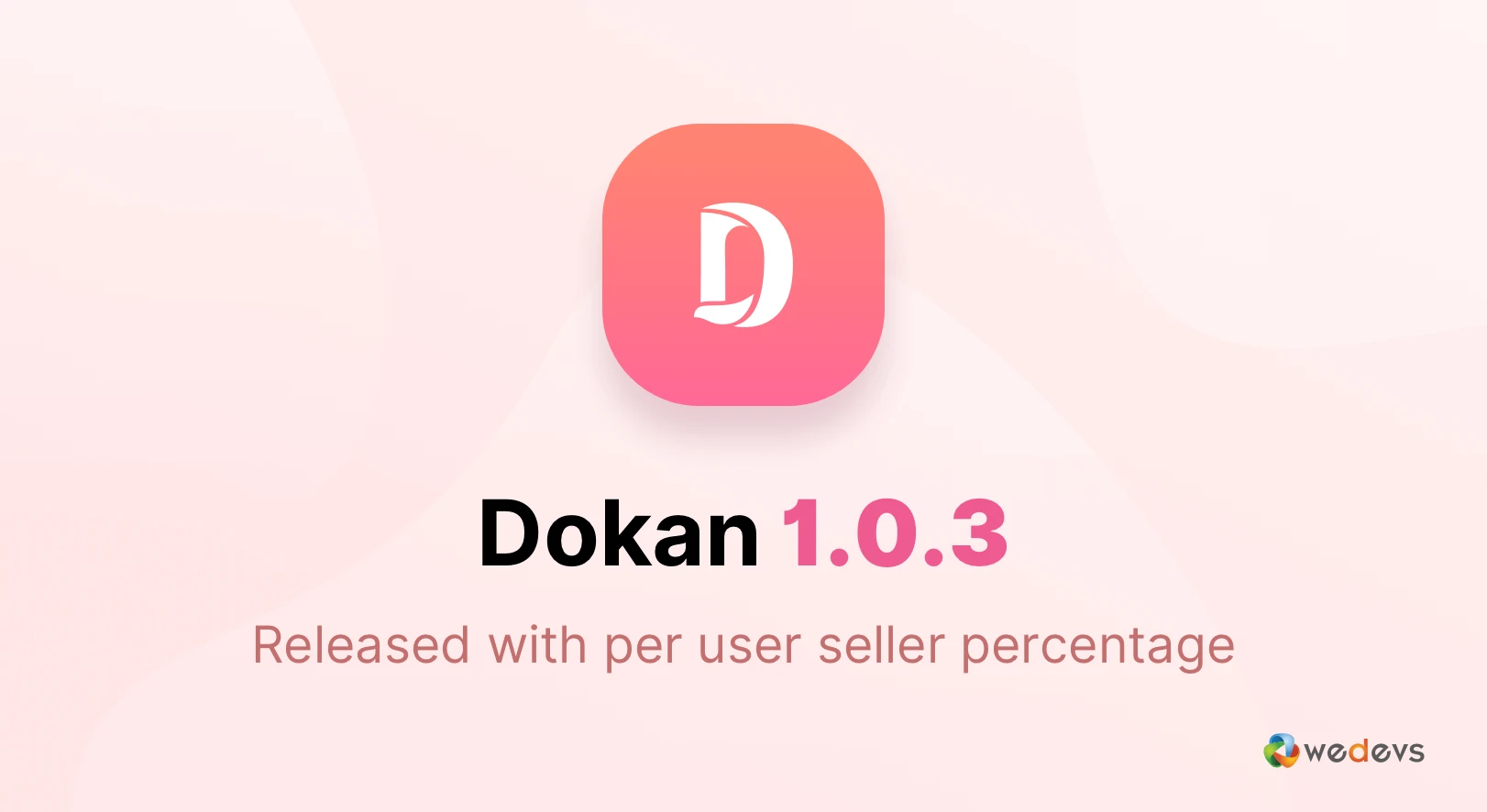 Dokan v1.0.3 released with per user seller percentage
If you don't know what Dokan is, it's the most feature rich multi seller marketplace theme for WooCommerce and WordPress.
Today Dokan V1.0.3 has been released with some new features and here are those:
1. Per user seller percentage
Now you can set percentage for individual seller. To do this please go to seller profile and set percentage as your wish for that particular seller.
2. Profile settings can be updated from admin area
Now you are able to update any seller settings from admin area just visiting their profile.
3. New action hooks and filters added.
New action added on product edit area and save options.
4. Demo store notice compatibility
Some fixes with the WooCommerce site wide notice where before the top menubar would be hidden when the notice is shown.
5. Edit permalink support for category base
Selecting the shop base with category for products, the edit product feature wasn't working. It's been fixed.
We also fixed some issues from v1.0.2 such as
+- [bugfix Product category won't update
+- [bugfix] Menu parameter removed from wp_nav_menu
+- [bugfix] Currency entity fix in withdraw email
+- [bugfix] Downloadable file upload directory
+- [bugfix] Price validation removed from new product page.