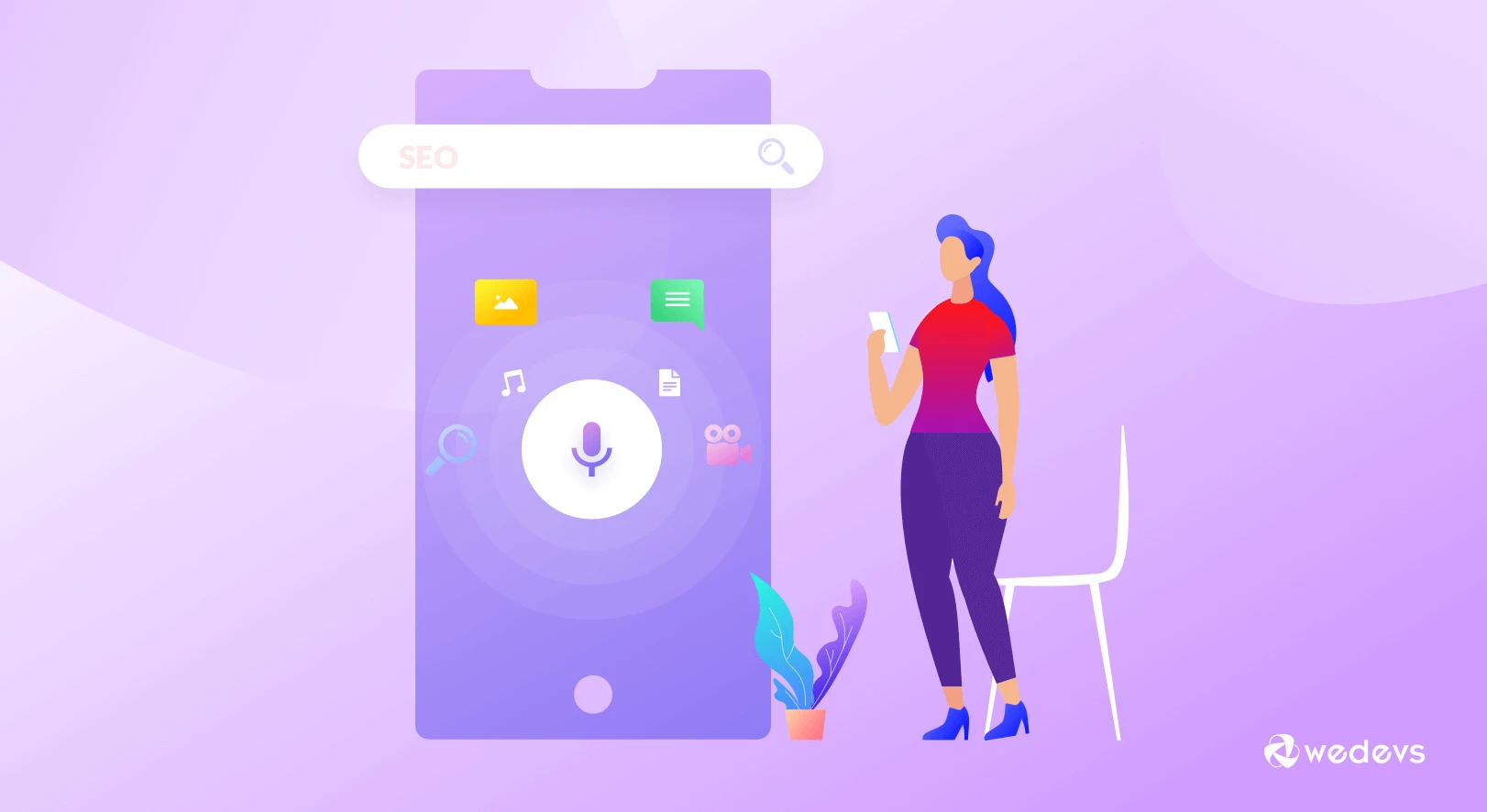 Top 10 Voice Search SEO Techniques to Keep Your Audience Graph Higher
Voice search SEO is not a new trendy thing anymore. People do voice search all the time, In fact, It has been steadily increasing year after year, gaining mass adoption and there are statistics to prove it. Voice search enables people to search using only their voice.
People don't have to type keywords on search engines anymore.
Voice Search SEO will change old ways of doing search engine optimization and it is now more important than ever to up your SEO game and be alert on the next big changes.
Why Voice Search Optimization is Important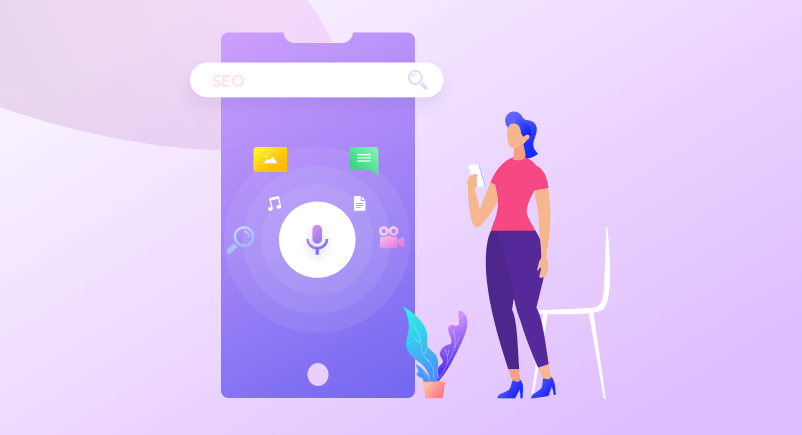 31% of smartphone users worldwide use voice tech at least once a week. (Source: Statista, Location World)
The total voice searching user base among US adults is 42.7%. (Source: Voicebot)
Half of all online searches will be voice-based by 2020. (Source: Comscore)
By 2020, 30% of web browsing sessions will be done without a screen (Source: Gartner)
82% of voice assistant users worldwide use them to seek information. (Source: Statista)
Still not convinced? From 2016 to 2018, one can only expect them to get bigger and better in 2019. People in all age groups are using personal assistants –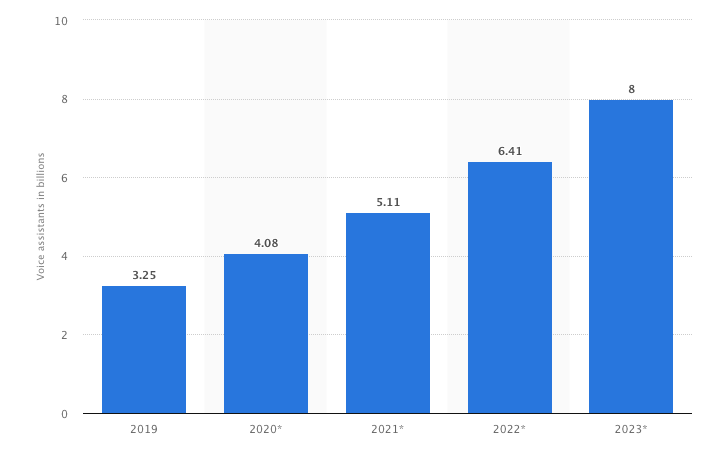 66% of Millennials use voice-based searches in their home
Around 32% of Millennials have used the voice-based search on a smart speaker
Top activities vary by the device used
Millennials are more likely to shop and research products than they are to buy
10 Voice Search SEO Techniques & Tools to Power up Your WordPress Site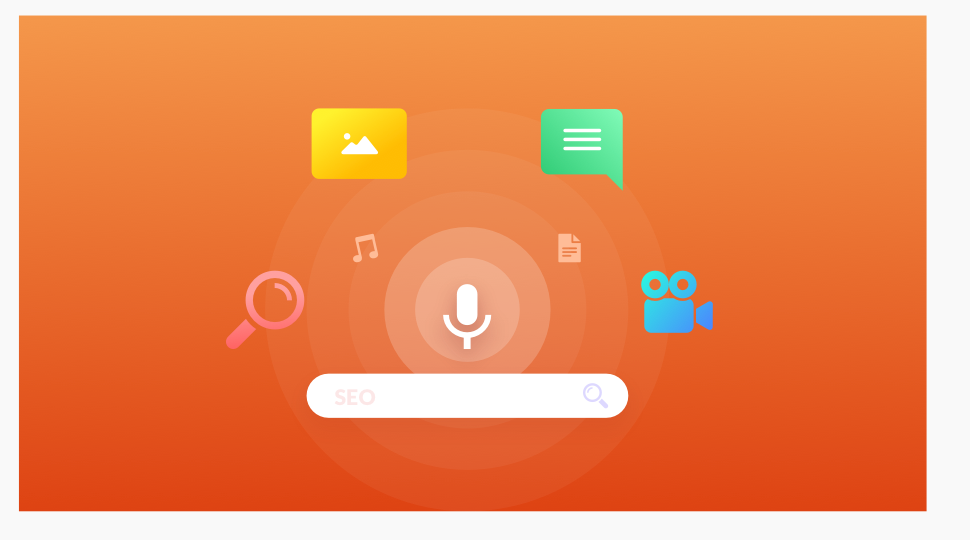 Below is the list of voice search SEO techniques and tools that you can use to keep your content in line with voice search SEO.
1. Answer The Public
Answer the public will help you get questions about any specific query or topic. You can get most of the relevant questions your users can ask. It will give you questions starting with who, what, how, where, what, and many more.
For example – I searched "SEO" and got questions that started with 
Without – SEO without backlinks, SEO without content, SEO without a plugin, SEO without keywords, SEO without WordPress
Near – SEO near me, SEO jobs near me, SEO services near me, SEO courses near me, SEO agency near me, SEO coaching near me
To – SEO to-do list, SEO to increase traffic, SEO to my website, SEO to do, SEO to WordPress, SEO to HTML website
With – SEO with HTML, SEO with Yoast, SEO with python, SEO with vuejs, SEO with Shopify
For – SEO for social media, SEO for Squarespace, SEO for Instagram, SEO for dummies 2019, SEO for Etsy, SEO for blogs, SEO for youtube, SEO for WordPress, SEO for WordPress
Can – can SEO youtube, can SEO help your business, how SEO can grow your business, how can SEO improve sales, how can SEO be done in the easiest way, can SEO be automated
Is – SEO is dead, SEO is dead in 2019, SEO is a waste of time, SEO is fun, SEO is important, SEO is free, SEO is dead and other lies, SEO is easy, SEO is overrated, SEO is not important
As you can see, you will get a detailed list of questions and these will help you get an idea of voice search on SEO topic.
You can optimize the content accordingly. Voice search typically involves asking questions and this tool is a pretty good starting point to get started. You will also get keyword + related keywords with your queries, I got 520 keywords with SEO query.
2. The Holy Grail of 'W': Who, What, Where, When, Which, Will & Why
Most of the voice searches involve answering questions. The more your content focused and involved with answering these questions the more successful it will be.
Google featured snippets typical has an FAQ question section and your content will do well in that area as well.
3. Schema Markup
Schema markups help search engines identify your content. If you can correctly add schema markups, search engine results will show your content in all the relevant pages it can.
Because search engines will have a better understanding of the content and don't have to do guesswork. Adding schema markup properly will do wonder for your contents. For example – properly schema markup food content will even show the calories in the search result cards.
4. Keep Answers Short
If you think about it, we always ask short questions. For example – why SEO is important, how to do SEO, SEO agencies near me. People ask questions and expect to get the answer in short form. They don't want to hear a long 200-word answer to their questions.
According to a study done by backlinko.com, Google prefers short, concise answers to voice search queries –
The typical voice search result is only 29 words in length.
5. Website Page Load Speed
Voice searches usually pull information from webpages and the average voice search page loads in around 4 to 5 seconds.
So, it's better to optimize your web page so that it loads fast.
You can use tools like Gtmatrix or Pingdom to optimize your website for loading speed.
6. Google Business Listing: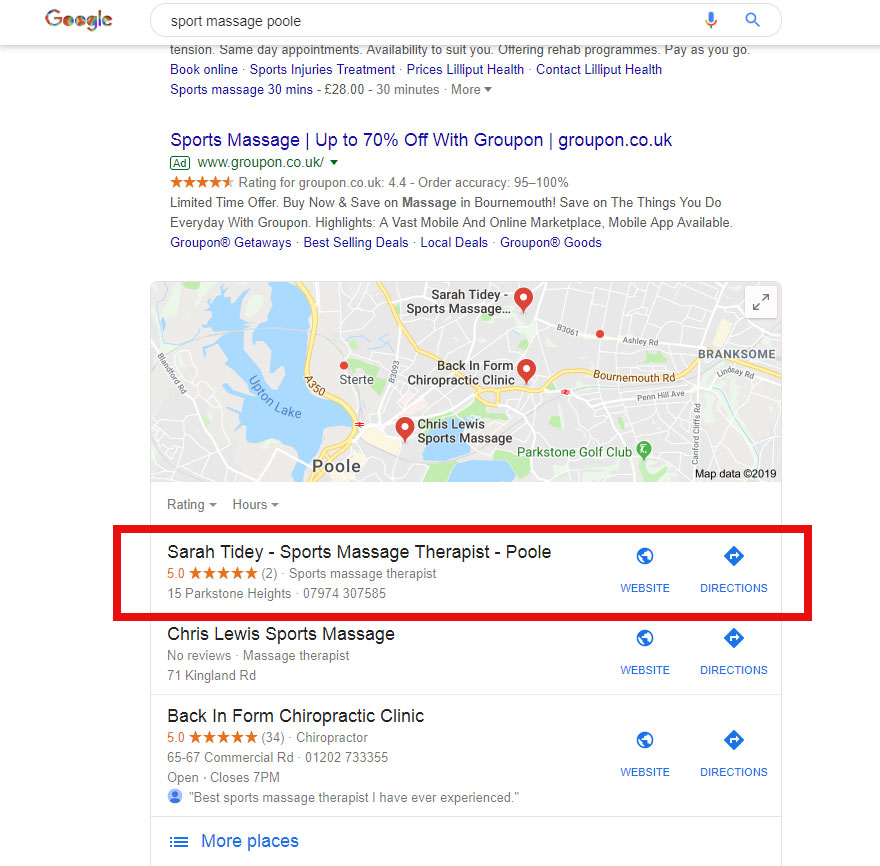 Usually when users perform a voice search, sometimes properly optimized business listing also claims the top spot. Google sees this as a good opportunity to show business to satisfy user queries.
Listing your business in the right category with professional pictures, reviews, and phone numbers can get you the top spot on voice search.
7. Keep Q & A Content
You should have Q & A section inside your content to get listed in voice search. Your content can be small snippets of questions that are typically asked in voice search and you answer them accordingly.
Chances content from the Q&A section can get listed in Google's "People Also Ask" section.
8. Easy to Read Contents
The average Google voice search result is written at a 9th-grade level.
You can use content readability tools like Hemingwayapp to assess your content readability level and keep it simple enough for users, avoid using fancy and uncommon words. Hemmingway app can help with all these points. 
9. Create Long-Form Content
In general, an average voice page result is over 2,000 words. You may ask – why Google is showing long-form content in voice search?
It's because long-form contents have more words in them. Long content = more words to match voice search queries. 
10. FAQ Page

As you can see from the above image, FAQ pages do carry over a certain voice search page results. So, it's now more important to have an FAQ page or section on your website for voice SEO.
Final Words on Voice Search SEO Techniques
Voice search is getting more popular and growing every year at a rapid pace. If you write content combining these techniques and your content will be much more optimized for voice SEO.
I have tried to list down the most important techniques, I hope these techniques and tools will help you prepare for the future. Did I miss any important technique or are you using any tools that need a mention? Feel free to comment and let us know.