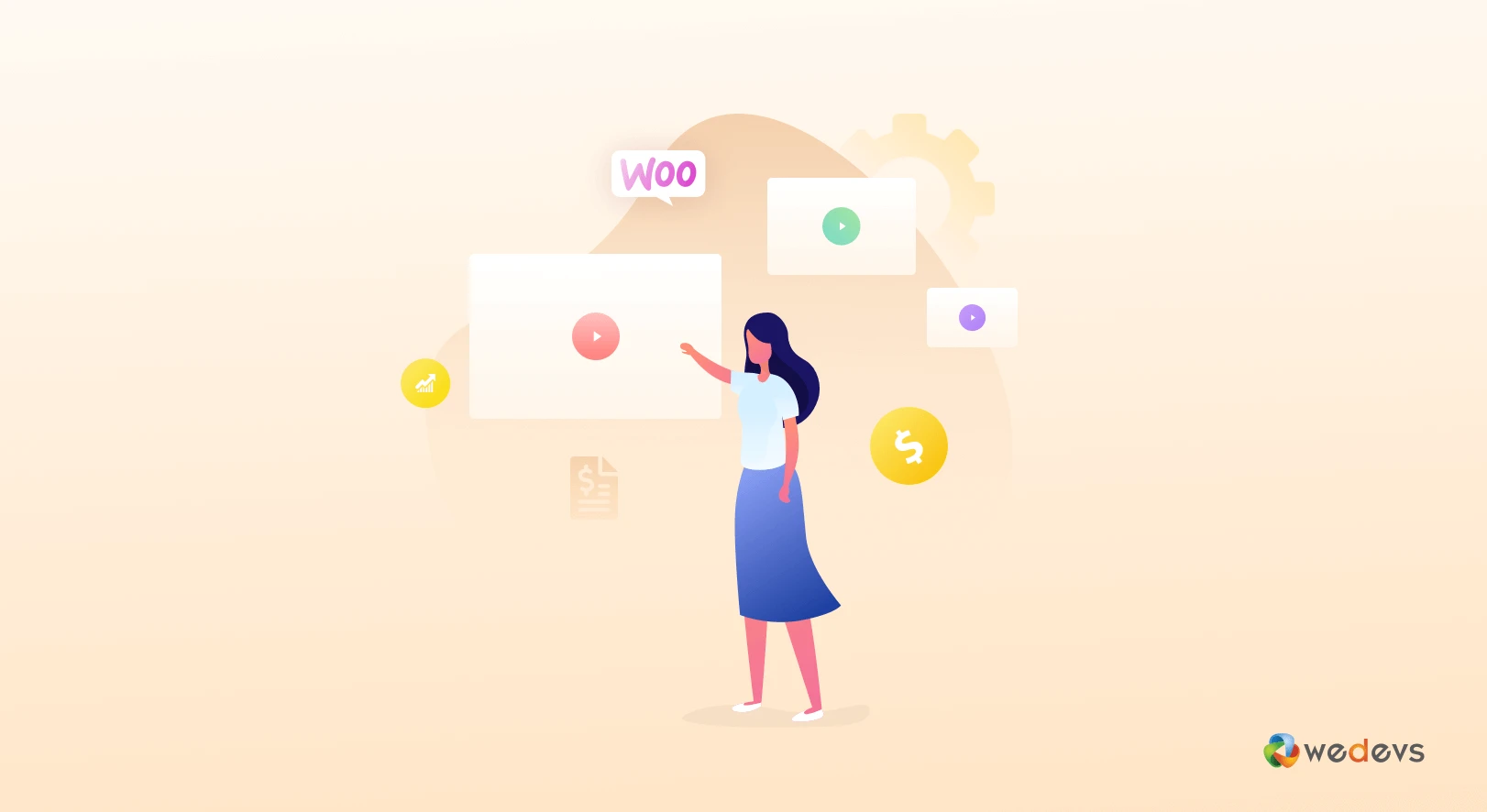 How to Use Video to Inspire More Sales in Your WooCommerce Store
Video marketing has become an integral part of any Digital Marketing strategy in recent times. The reason behind is its effectiveness. Videos can boost interaction, action, and usability far better than images. Therefore video marketing for eCommerce sites has now become a necessity.
If pictures say 1000 words then Videos are….Priceless
If you are not harnessing the power of video marketing then you are missing out on the chance to get more engagement on your eCommerce site.
Having said that, you will need videos because
Videos boost conversion rates and sales
Videos are more informative and educating than images
It shows great ROI
Videos help to build brand trust
Video gives a clear message about the products
Google loves videos, which means Search Engine Optimization.
Video Marketing allows you to tell a story about your products and therefore creating engagement with your clients in a unique way. You can easily demonstrate what your product is all about in a short video. That is quite impossible with an image unless you create a really descriptive image which is time-consuming.
This is exactly why video marketing for eCommerce sites will add extra brand value. Also, video marketing will go a long way for small to medium businesses.
You may have grasped the concept of the importance of Video Marketing. Therefore, without boring you with more facts on the importance of it, let us talk about how video marketing will help you.
How Video Marketing for Your eCommerce Site Can Create more Engagement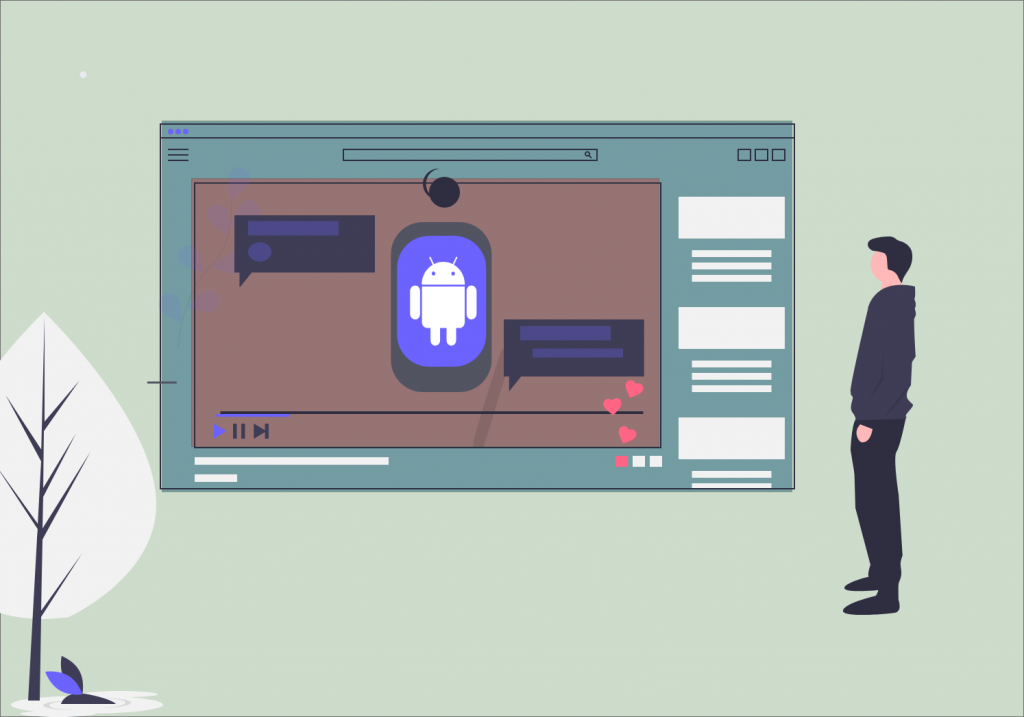 Video is one of the most versatile and profitable digital marketing tools out there. So it is no surprise that video marketing is dominating as one of the strongest content marketing strategies.
In this section, we are going to discuss how video marketing can create more engagement. Ok, let us see.
Skyrocket Your Conversion And Sales
Video Marketing can make you some serious money. That is not surprising at all, because vision is our most dominant sense. So if pictures can boost engagement massively think about what videos can do.
We love binge-watching because our brain process videos 60000 times faster than text.
Adding videos can boost conversion rates by 80%. That tells a lot about the importance of video marketing for eCommerce sites. So, imagine how much of a boost your sale will get if you add videos to your site.
Explain Everything Through Videos
You will need about an hour to write 300 words for a product. It will take 10 minutes to do it by speaking. People tend to understand much better by seeing.
Launching new products? create videos to show how it works. Almost 99% of people learn about a product by watching explainer videos. For example, you can easily create a webinar to demonstrate how to create a marketplace with Dokan.
People will take more interest rather than spending extra time reading a blog or documentation on it.
Keep People Longer On Your Site
An average user spends 88% more time on websites with videos. If a user spends more time on your sites, they will learn more about your products. That will make them interested in your products.
Time is valuable because a user spends about 0.05 seconds to form an opinion about you. So if you keep the user longer the chances will increase of forming a positive opinion.
Build Trust with Video Marketing for eCommerce Site
If you can provide good quality videos ultimately it will result in building trust with your clients.
58% of people believe that company with product videos can be trusted
Videos mean that you are confident about your product. When a customer buys a product online they put their trust in the company to deliver on their words. In most of the case, they only buy products only seeing the pictures. And pictures often leave dissatisfaction.
However, if there is a video on the product, then the customers will know you are confident about your product and buy it without much doubt.
Videos for eCommerce Site-Rank High on Google
If you are into marketing, then you obviously know about Search Engine Optimization (SEO). That means if people search by your product name, then your site will come on top of the search bar.
But that will only happen if your site is Search Engine optimized. That is why video is important. You're about 53 times more likely to show up first on Google if you have a video embedded on your website.
I don't think I need to say more about why you need video marketing.
Tips to Create Engaging Videos for Your Products
Well, we talked about how video can create more engagement. But that doesn't mean any kind of video will do the trick. You need to use some proven tricks so that the videos you create are attracting interest from the visitors. Here are some tips you can follow.
1. Make Your Video Short & Entertaining
Time is very important nowadays. People have lots of things to do in a very short time. So, if your video is long and stretched out then they will lose interest pretty quickly.
Your video must be short, explanatory however in the meantime interesting.
If you can crack this combination then your videos must create engagement.
2. Show Clear Objective
You need to have a clear goal in mind if you want to produce meaningful and interesting videos. With clear goals set, it becomes easy to design and direct videos. And if the design and direction are clear then the video will be smooth and will be interesting for the viewers.
3. Try Including Voice & Texts
A video without words or voice is just pictures in motion without any meaning
That is why try to include voices that will take the user through the process quite smoothly. If you can not include voices make sure you include meaningful texts that will give the user guidance as to what is happening in the video.
In case of words or texts try to use animations so that the words do not make the video boring.
4. Invest In Quality
Suppose you have spent 3 hours making a video, but at the end of the day it has poor quality. Users will become irritated once they see the poor quality of the videos. Eventually driving them away.
So don't back down from investing in quality. Try to use efficient and premium tools that will create great videos with crystal clear resolution.
You can use the tools like,
Camtasia
OpenShot
Movie Maker
Adobe Premiere Pro CC
Apple Final Cut Pro X
Adobe Premiere Elements
Bonus Tips For Video Makers
When you are creating videos you should keep in mind that these types of videos will gain more engagement.
Product Close-Up videos
Installing videos
Troubleshooting videos
How To Use It Tutorial videos
Final Words
Video Marketing has already become one of the talked about marketing strategies. Video is engaging. It gives users a better understanding of how the product works.
If we talk about some video marketing stats, Video drives a 157% increase in organic traffic from SERPs. Which is a lot? 59% of executives agree that if both text and video are available on the same topic, they are more likely to choose video. These are the only a handful of examples.
So, Video Marketing for eCommerce sites is very much encouraged. Create more videos to get more traffic on your sites.