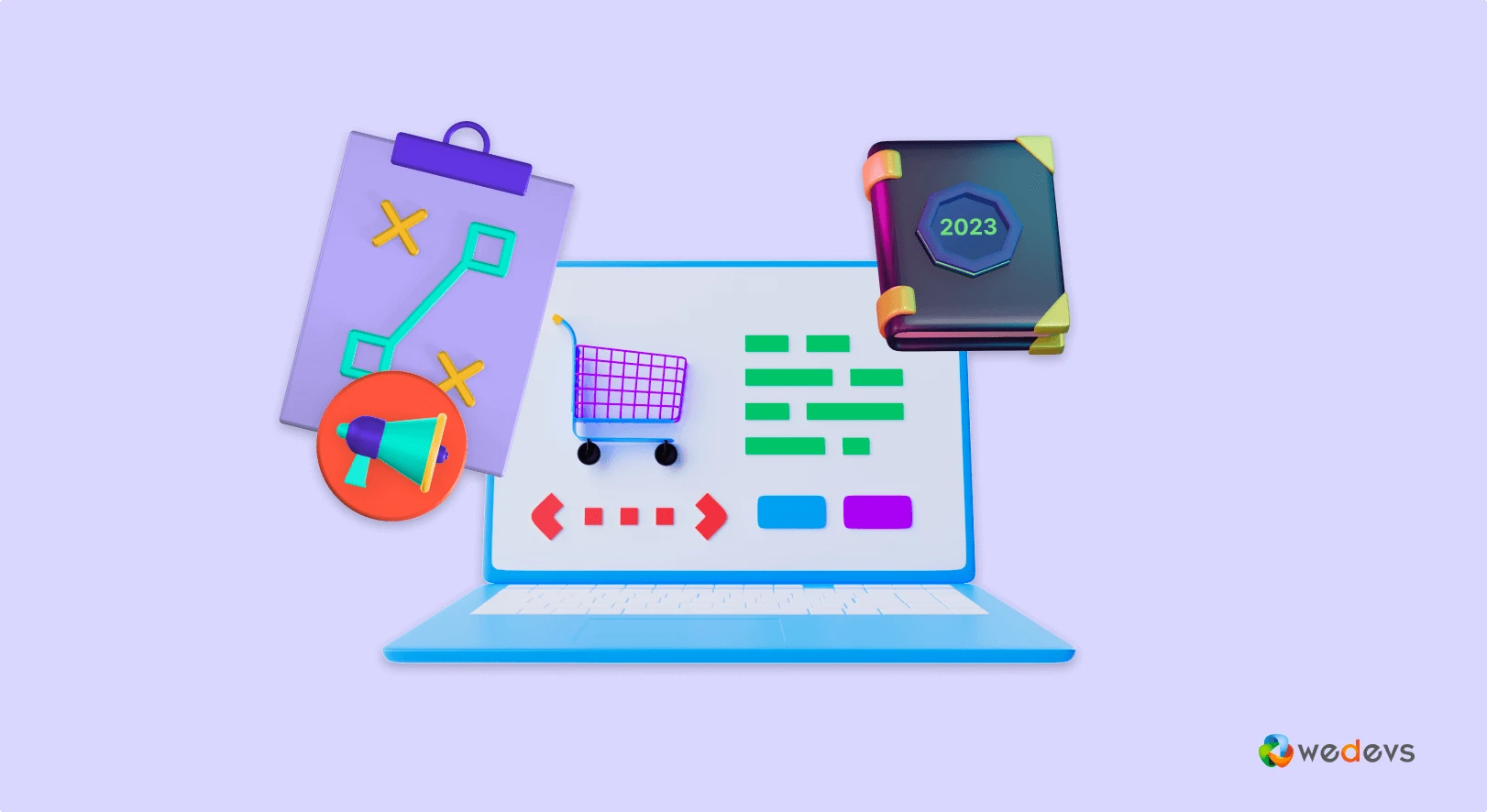 9 Effective eCommerce Marketing Strategies to Multiply Your Online Sales
You should upgrade your eCommerce marketing strategies over time considering the latest trends and customer preferences.
For example, there has been a significant change in customers' buying patterns after the Covid outbreak. So, if you're planning to apply the same marketing strategy now that you were using before Covid, it would have been a wrong step.
Rather, you need to embrace the latest eCommerce marketing strategies for your online business to improve the conversion rate.
To help you out, we are going to share the best marketing strategies for your eCommerce business. Keep reading to unveil everything!
Why You Need an Optimized eCommerce Marketing Strategy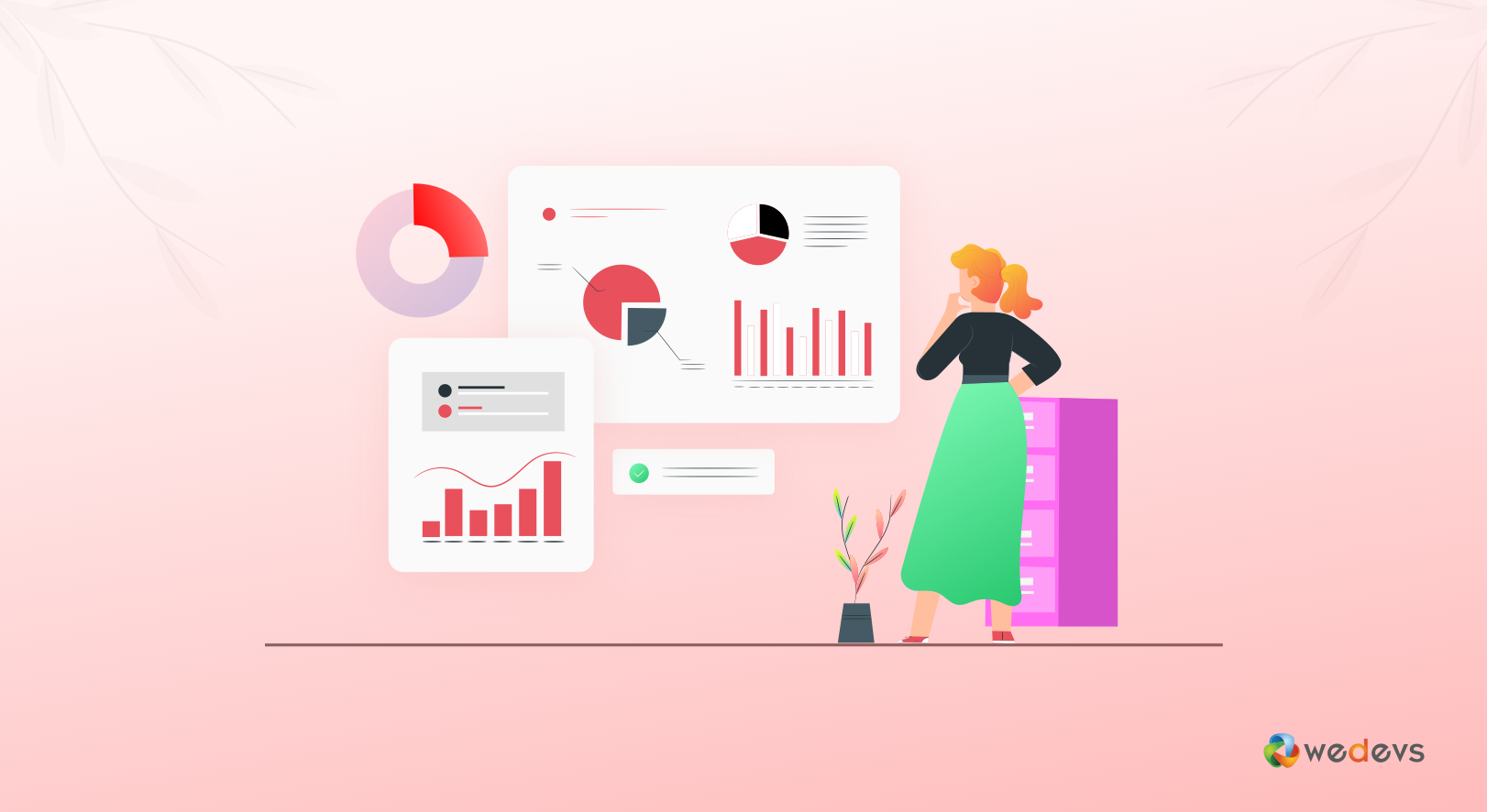 eCommerce marketing is anything you initiate to attract the target audience towards your online store and ultimately helps you convert them as customers.
But the main point is you can't initiate anything unplanned as a marketing activity. You must come up with some proven eCommerce marketing strategies that ensure the highest ROI (Return on Investment) for your business.
To come up with the most suitable marketing strategies for your eCommerce business, there is a process to follow. At first, you find out your marketing goals, then fix your target audience, and finally, build buyers' persona. These will collectively help you to launch better marketing strategies for you.
Let's talk about that-
1. Set Your Marketing Goals
So, the first thing is to find out your eCommerce marketing goal. That means what do you want to achieve with your marketing campaigns? Your eCommerce marketing goals could be:
Creating brand awareness
Educating consumers about a new product
Driving more traffic
Increasing the number of prospects
Converting more leads
Boosting the number of sales
You can choose one or more than one goals for each of your eCommerce marketing strategies.
2. Identify Your Target Audience
Knowing the best digital marketing strategies and channels for your prospects and customers requires a clear understanding of your target audience. You need to know who is best suited to buy from you. Follow the below steps to find out your target audience:
Picture your potential customers
Segment your customers
Take surveys and customer feedback
Stalk your competitors
So you will ask, who, what, and why does a particular group of people need to purchase your digital products and services?
And then you'll group those people accordingly.
3. Build Buyer Personas
A buyer persona is a semi-fictional representation of your ideal customer based on market research and real data about your existing customers.
Defining and grouping people by the following demographic characteristics helps you get closer to knowing your best consumer:
Age
Gender
Marital Status
Income
Geographic location
Profession
The following attributes dive deeper into behavioral patterns:
What do they like and dislike?
Who influences them, or who do they follow online?
What pain points haunt them?
When you're ready with these data, dive into the next phase – launch marketing strategies for your eCommerce business.
9 Proven eCommerce Marketing Strategies for Desired Conversion
Here is the list of eCommerce marketing strategies for you. First, take a quick look at the list. Then we'll discuss each of the points in detail.
Optimize Your eCommerce Website for Search Engines
Apply Content Marketing for Organic Traffic
Leverage Social Media for Special Promotion
Use Email Marketing to Directly Reach Your Customers
Reduce Cart Abandonment Rate for More Revenue
Start Referral Marketing to Get More Customers
Start Cross-selling and Upselling for More Sales
Launch Paid Media Marketing to Attract Potential Customers
Initiate Affiliate Marketing to Let People Sell Your Products
This is the list of the marketing strategies that most successful eCommerce businesses follow. As a startup, you don't need to launch all strategies at a time. Instead, you can launch them one by one to get the best output for you.
1. Optimize Your eCommerce Store for Search Engines
Search engine like Google is the biggest source to get traffic from. If you optimize your eCommerce site for search engines properly, you'll get traffic for sure. But all of your competitors are already there, right? How would you optimize your site to outrank them?
Here are some tips that can help you to get your job done. The more perfectly you can optimize your site following these tips, the more you will succeed in attracting traffic to your online store.
Ensure all important pages are indexed by Google
Build a logical website architecture that's three clicks deep
Improve page load time
Do keyword research and align content with search intent
Address duplicate content
Implement structured data
Ensure all pages are mobile-friendly
Fix broken links
Use image alt text
We have a series of blogs on eCommerce SEO, you can check these blogs to get a more clear understanding of what you should do and what you should avoid optimizing your site for search engines as a beginner.
2. Apply Content Marketing for Organic Traffic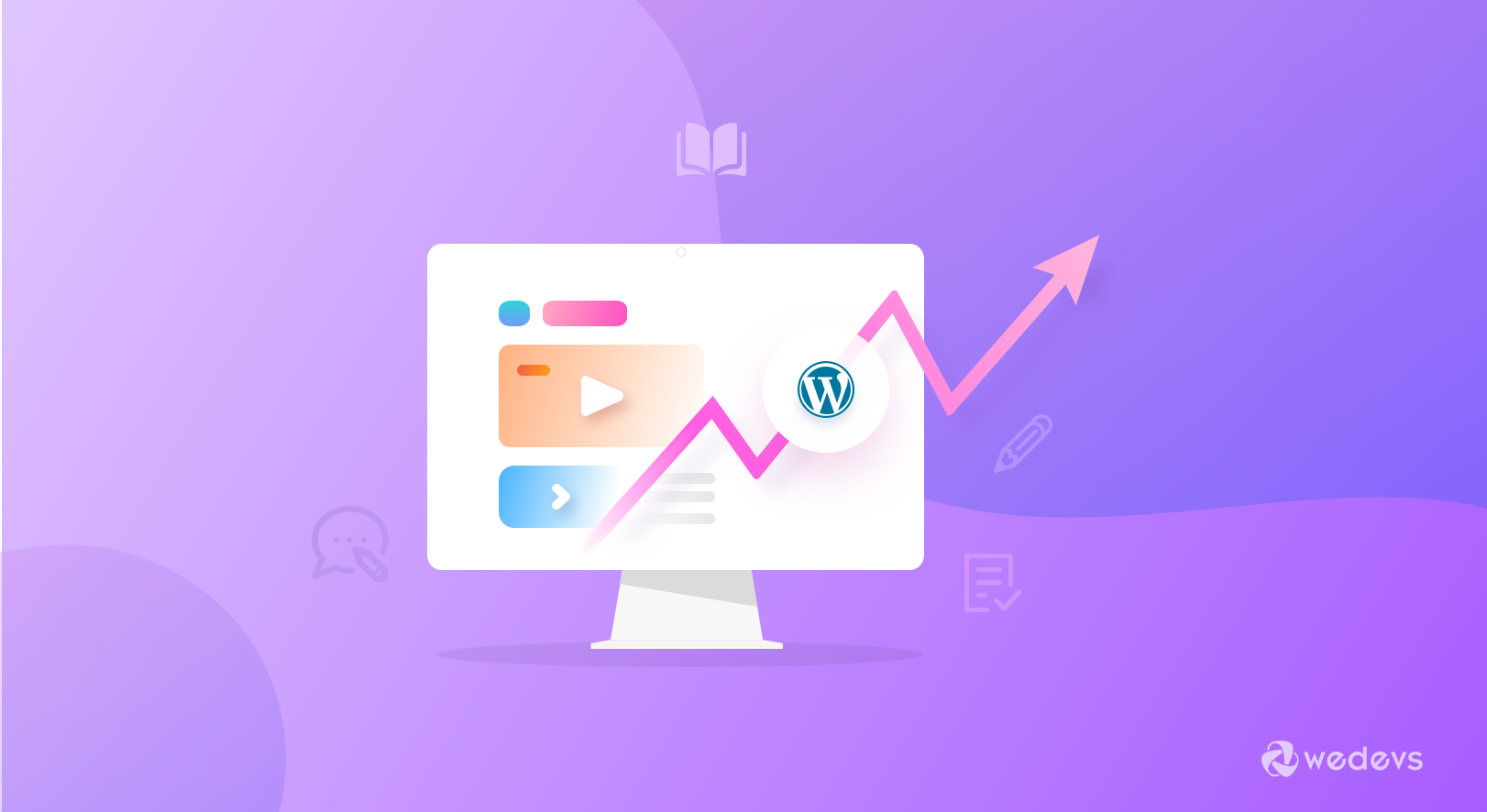 One of the most important factors when it comes to getting organic traffic for eCommerce is producing top-notch content. Content is king because it not only allows you to tell your customers who you are and what you sell, but it also lets you tell the search engines how to rank your site and what keywords to place you on.
Blogging enables you to create long-form content, which performs exceptionally well in organic search. A SEMrush study of 700,000+ articles found that-
Articles with 3,000+ words generate 3X more traffic, 4X more shares, and 3.5X more backlinks than short-form content.
You can create original and creative content on your service or products like explaining:
What is the product about
How it will help to solve the pain point of your customers
Success stories
Your business journey
Why your product is better than your competitors
And so on.
Related Resource: Grow Your WooCommerce Store Using Smart Content Marketing Strategy
3. Leverage Social Media for Special Promotion
In 2021 a study on social media usage showed that-
There were 3.78 billion active social media users, and on average, these users spend 3 hours daily on one or more social media platforms.
If people are spending that much time looking at social media feeds, then it would be a wise decision to leverage social media for your brand promotion.
People may not go onto their social media looking specifically to buy things, but a well-crafted social media strategy draws them in and convinces them to make a purchase. In fact, by the nature of social media feeds, you have the opportunity to have users follow your brand and invite you to market to them even more.
Before you start implementing this eCommerce marketing strategy, make sure you:
Understand who are you trying to connect with by learning where your target market lives, how old they are, and what their likes and dislikes are.
Find out which networks are the right ones for your business, and look at their demographics. Learn the number of users they have, their users' age, locations, and more.
Discover what your competitors are doing on social media. Try to find out what eCommerce marketing tactics they use, what they post, and how they engage users.
4. Use Email Marketing to Directly Reach Your Customers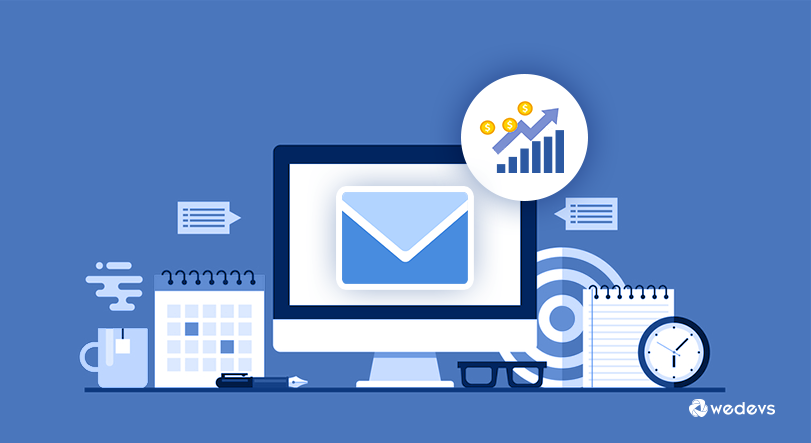 Email marketing is still the most profitable digital marketing strategy. A study on the ROI rate of email marketing shows that,
The average ROI through email marketing is $36 for every $1 spent. Simply put, you invest a dollar and in return receive 36 times from it.
Here are some tips that you should follow while implementing the email marketing strategy for your eCommerce business:
Focus on providing your audience with value
Don't overuse links in emails
Promote high-quality products
Focus on building a meaningful relationship rather than just selling
Follow a fixed timetable to send emails
Place important CTAs
Send special coupons and personalized discounts for particular subscribers
Related Resource: 7 Expert Tips to Grow Your Email List With WordPress
5. Reduce Cart Abandonment Rate for More Revenue
Abandoned carts are a headache for every eCommerce business owner. Everyone wants to avoid it, but no one can completely avoid it. You can tighten your strategy to reduce the abandonment rate to the lowest.
Research from Baymard Institute shows that:
69.82% of online shopping carts are abandoned. In other words, for every 10 customers who add an item to their shopping cart, seven of them leave without completing the purchase.
So, if you can reduce the abandoned carts, your sales will be improved significantly.
Follow these tips to reduce abandoned carts:
Offer free shipping
Enable guest checkout
Simplify checkout page
Ensure secured payment options
Highlight money-back guarantee/refund policy
On top of that, you can use a cart abandonment plugin to reduce the abandonment rate.
Also Read: 10+ Effective Ways to Reduce Shopping Cart Abandonment & Retarget Your Lost Customers
6. Start Referral Marketing to Get More Customers
If you want your customers to go out of their way to tell others about your business, then referral marketing is a great way to make that happen. Offering points, vouchers, or discounts is enough incentive to get loyal customers to ensure their friends buy through their referral links.
You can follow these tips while implementing a referral program for your eCommerce business:
Make it a win-win program
Make referral program noticeable on your website
Organize contests and awards for referral
Promote your referral program through your social channels
Send personalized messages to the participants
7. Initiate Cross-selling and Upselling for More Sales
Upselling is the approach of selling a slightly more premium product than the one the customer was originally considering. On the other hand, cross-selling is the process of selling an additional product with the main product.
For many eCommerce businesses, upselling and cross-selling can be more effective than acquiring a net new customer. Sometimes your customers don't know that a premium product is available, or they may simply need more evidence to understand how an upgrade (or package) is a better fit for their needs.
There are two main considerations when using upselling to increase sales:
Make sure your upsells are related to the original product
Be sensitive to the anticipated price range of your customers
Your product has to fit the customer's original needs, and they may not be enthusiastic about a higher price point once they have an anchor price in mind.
Also Read: Unleash The Power of WooCommerce Cross Sell to Boost Sales
8. Launch Paid Media Marketing to Attract Potential Customers
When we talk of eCommerce advertising, we mean the act of broadcasting a product or service to target customers through paid media. eCommerce advertising is a method of marketing that deals with promoting eCommerce products online.
To start with paid advertisements, you need to identify your target customers and which online channels they use. Knowing your audience will help you design a structure for approaching them.
There are several types of paid media marketing available for eCommerce businesses. We've compiled some of them here for you.
Search Ads: Search ads work very effectively in bringing new prospects to your business website as a part of eCommerce marketing.
Display Ads: Display ads are also an excellent eCommerce marketing way to drive your store traffic since they can appear on other web pages.
Google Shopping Ads: Google shopping ads are best for those who are looking into skyrocketing the sale of their products.
Social Media Ads: Social media like Facebook and Instagram could be your target platform to launch paid ads for getting more sales.
Also Read: The Ultimate Paid Marketing Guide for Startups and SMEs
9. Begin Affiliate Marketing to Let People Sell Your Products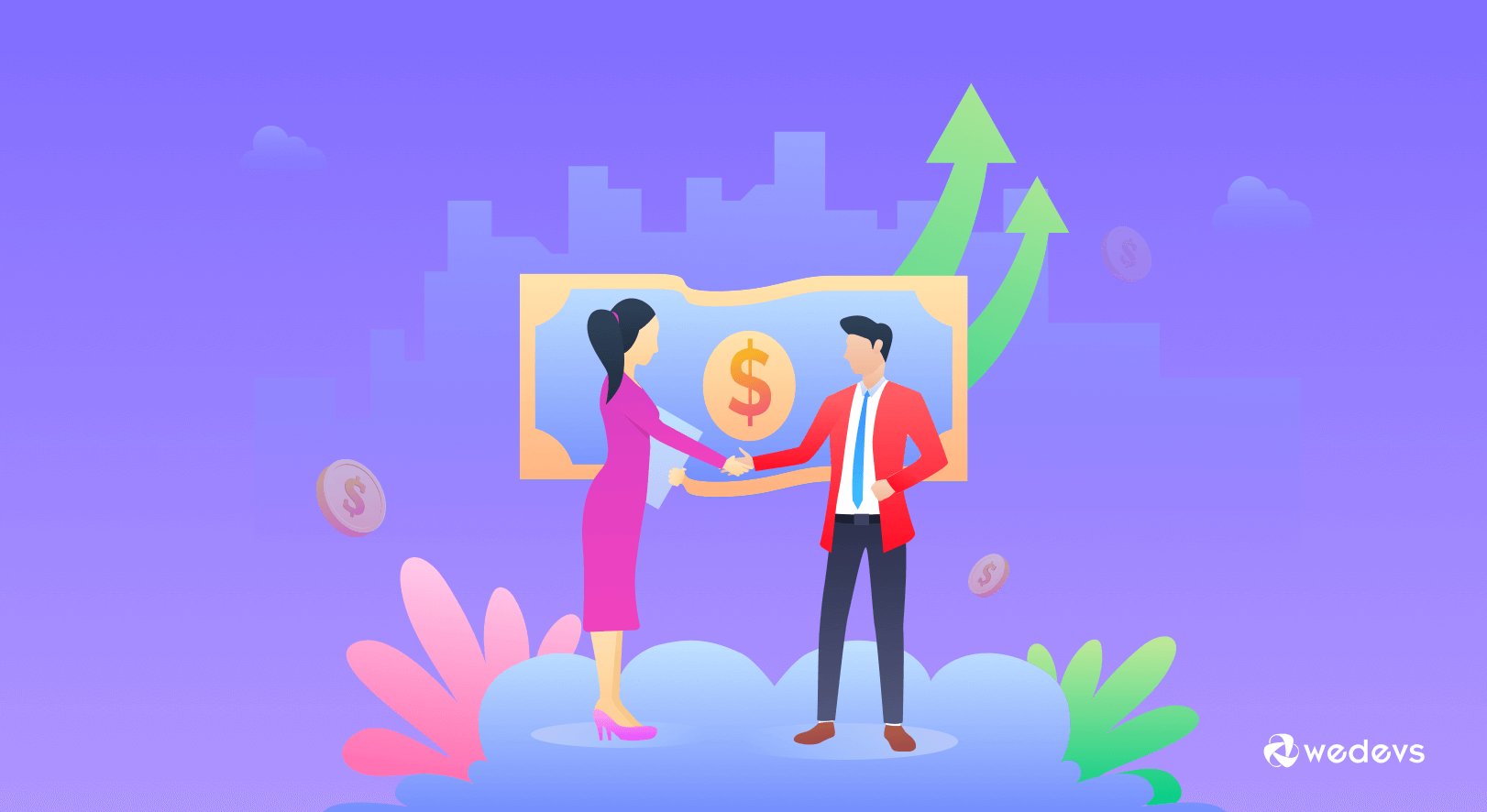 Affiliate marketing is one of the proven ways to generate more sales for an eCommerce business. This eCommerce marketing strategy works best for medium to large businesses. But if have just launched your eCommerce business, still you can launch affiliate marketing with a small commission.
An affiliate marketing strategy involves a third-party person that leads more customers to your products or services for a commission via lead generation, sales, or clicks.
Your affiliates get rewards when the agreed-upon action occurs. And your best affiliates are the influencers you employ to promote your brand.
Related Resource: How To Start Affiliate Marketing In WordPress
Final Words: Apply Proven eCommerce Marketing Strategies and Increase Online Sales
eCommerce business is all about getting customers to your store and converting them by providing what they are looking for. So the first challenge is to attract your target audience to your eCommerce website.
That is why we have shared this list of eCommerce marketing strategies for you so that you can ensure both regular traffic and sales for your business. Here is the quick recap that we've suggested in this blog as eCommerce marketing strategies:
Optimize your eCommerce website for search engines
Apply content marketing for organic traffic
Leverage social media for special promotions
Use email marketing to directly reach your customers
Reduce cart abandonment rate for more revenue
Start referral marketing to get more customers
Start cross-selling and upselling for more sales
Launch paid media marketing to attract potential customers
Initiate affiliate marketing to let people sell your products
So try these tips for your eCommerce business and let us know the result. You can also share your feedback, suggestion, or improvement in the comment box below. We would appreciate your efforts.
Whether you have just launched your eCommerce business or reached the point of maintaining a well-established customer base, it's important to stay up to date with the most current eCommerce marketing strategies.