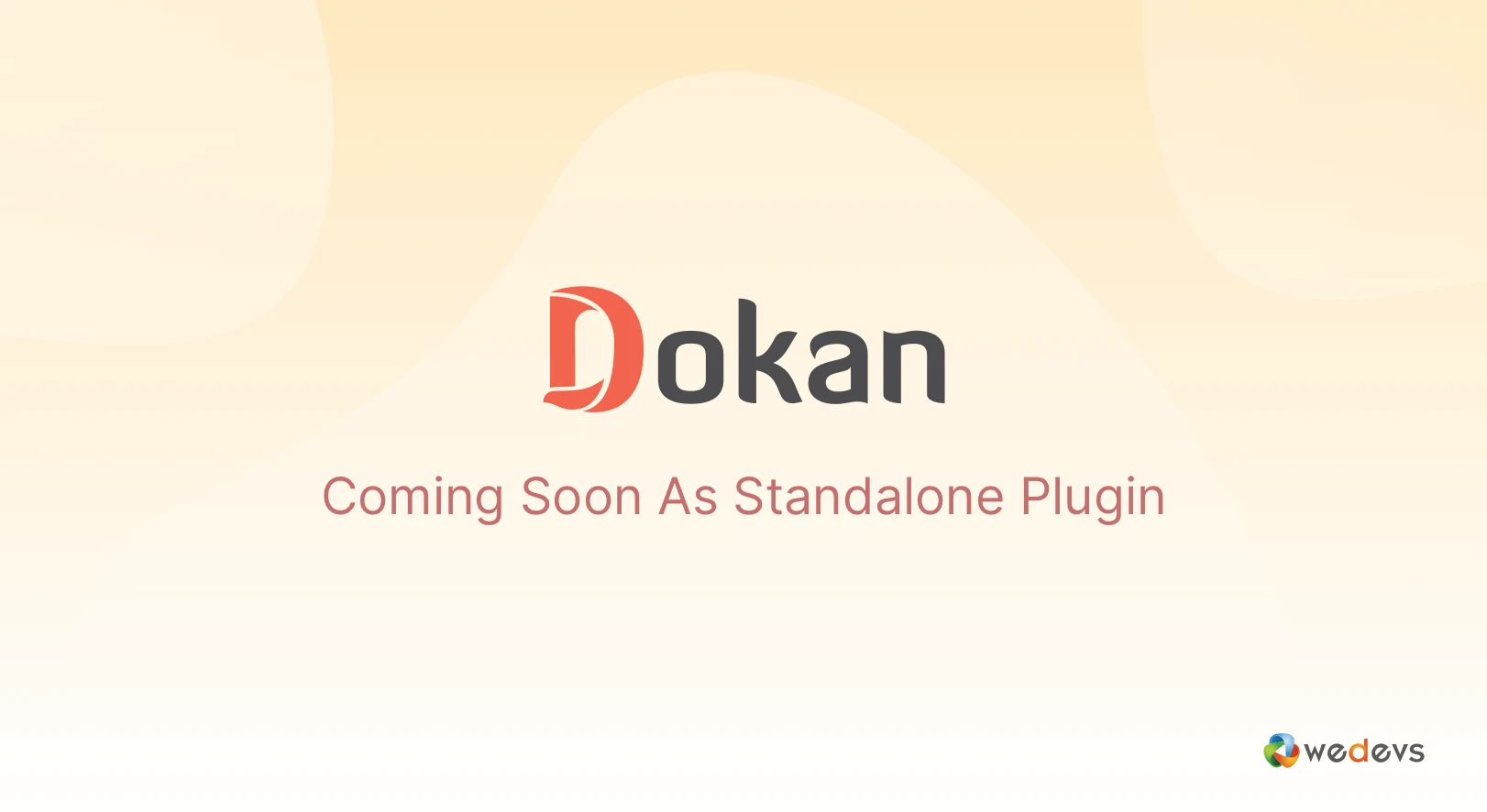 Dokan Coming Soon As Standalone Plugin
Today we have an exciting news to share with you. Your favorite Dokan theme, popular for developing multi-vendor e-commerce store with WordPress, will soon be released as a standalone plugin. So you can just install a plugin and enjoy all the features of full-fledged Dokan e-commerce theme.
This means you will no longer have to be bound with the Dokan theme or go through the hassle of installing and configuring a Child Theme for Dokan if you want a customized, unique design for your site. That's because Dokan plugin is optimized to work with all WooCommerce-supported themes. So all you need to do is install and configure Dokan plugin and your multi-vendor e-commerce store will be up and running in minutes.
Here are five things to know about the upcoming Dokan plugin release.
Full Feature of Dokan Theme
Because Dokan is soon going to be released as a plugin does not mean you will be losing any of the acclaimed features of Dokan. That's the best thing about it. You will no longer have to change the look of your site with Dokan theme to enable multi-vendor store, all it needs is the Dokan plugin to transform your site into a multi-vendor e-commerce store.
In short, Dokan plugin has all the functionality and features of Dokan theme, minus the design, which you have the flexibility to choose.
Supports All WooCommerce-Enabled Themes
You may be wondering if Dokan plugin will be compatible with your favorite design. Good news is, if it's compatible with WooCommerce, the plugin Dokan is based on, then it's compatible with Dokan. This gives you the freedom to choose from literally hundreds of WooCommerce-enabled high quality themes from different companies and marketplaces without worrying whether Dokan will work or not.
Everything is Front-End
Everything from selling, buying, and sellers managing their own store is done in the front-end of your website just as it was done in Dokan theme. So your customer or seller won't notice a thing while you make the big change to your e-commerce site – transforming it from single e-commerce to multi-vendor marketplace.
Existing WooCommerce Users Can Use Dokan
A lot of you run e-commerce website using WooCommerce and are interested in integrating multi-vendor system in your store, but you couldn't do that with Dokan theme as you would have to change the look and feel of your site. Now that is no longer an issue. With Dokan plugin, you can keep your existing store up and running while activating Dokan plugin under the hood, essentially activating multi-vendor support system in your e-commerce site.
All The Power From Add-Ons
Did you know you could enhance the powers of Dokan theme with all the add-ons available from us? Although the add-ons will not be available at launch, we will soon release those add-ons compatible with Dokan plugin as well. That means you won't have to miss a single feature that you already enjoy with Dokan theme.
Stay tuned with weDevs on Twitter and Facebook, and better yet, subscribe to your Email newsletter to be the first to know when Dokan plugin is available!