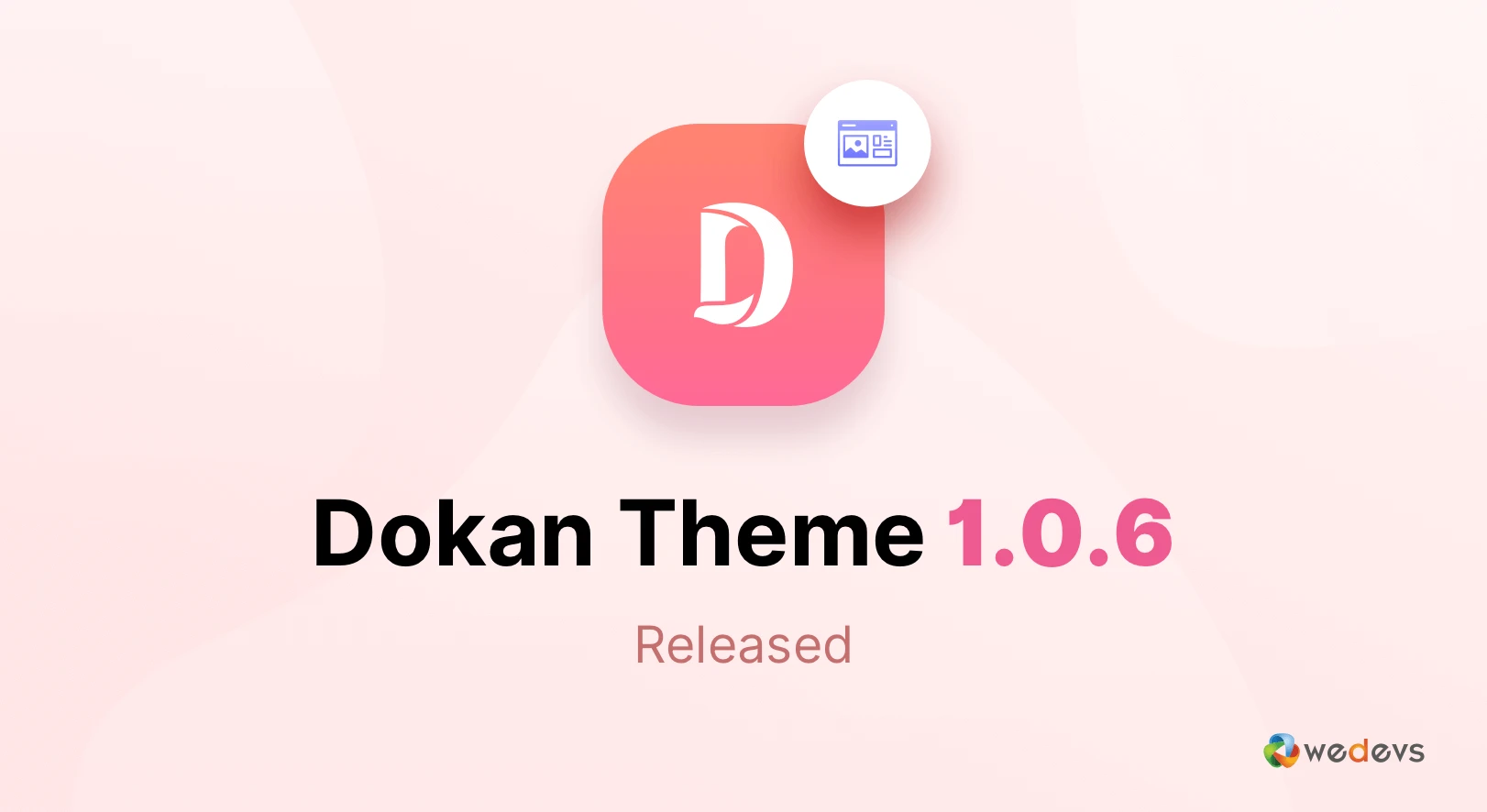 Dokan Theme Version 1.0.6 Released
We would like to inform all of our Dokan users that we have just released a new version of Dokan theme, version 1.0.6. The new version provides various bug fixes over the previous version and introduces a handful of new features. See the release notes below for a full breakdown of what's new and what's fixed in the new release.
Dokan v 1.0.6 Release Note
New Features:
Added hook and filter in product listing
Customer migration to seller
Arabic translation added
Hooks added on settings form
Bug Fixes:
Change seller name to store name in cart
Add store link to seller review tab
change best seller name to store name in best seller widget
Condition fix for new product visibility
Update url separator
Coupon product dropdown shows only 10 products
Repeted slide off
Change manage stock check
Pre-defined attribute feature
Review pagination in seller dashboard
Email notifications removed from child orders
Correct text domain updated
Order status localization
How to Update Dokan
Dokan can be updated to the latest version from your WordPress Dashboard. The automatic update system of WordPress works with Dokan theme and it is the easiest and safest way to update your Dokan theme to the latest version. You can also manually download the latest version of Dokan from your dashboard in weDevs account.
Dokan Plugin
Did you know Dokan is soon releasing as a standalone plugin? All the features of Dokan theme will be available from a single plugin and you'll be able to use any WooCommerce supported theme on your website while still enjoying the greatest features of Dokan. Check out our pre-release post on Dokan plugin.