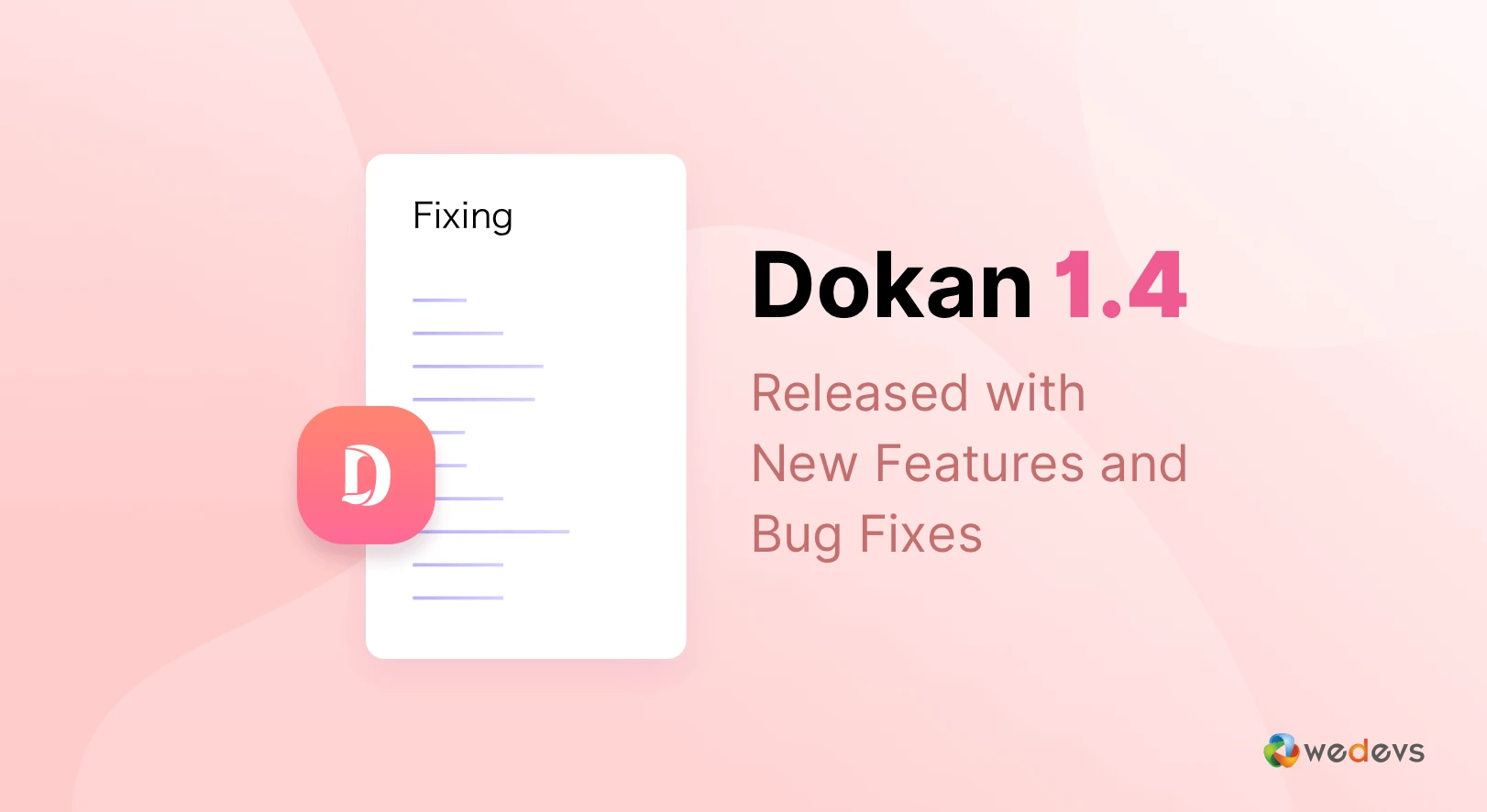 Dokan Plugin Version 1.4 Released with New Features and Bug Fixes
A new update has been released for e-commerce plugin for WordPress, Dokan. The new version 1.4 brings a handful of new improvements, features and bug fixes.
You can see the full changelog of Dokan plugin version 1.4:
[new] Added admin option to change store URL
[new] Added withdraw threshold feature
[new] Order report Export and listing
[new] Added admin option to enable-disable store sidebar from theme
[new] Coupon fee shipping removed
[fix] Pagination compatible with WordPress v4.1
[fix] Language translation fixed
[fix] Seller name changed to store name at featured seller widget
[fix] Fix product stock quantity save error
[fix] Fix product variation stock error
[fix] Settings page error fix
Dokan plugin users should be able to update the plugin from WordPress dashboard. If you aren't seeing notification for new update of Dokan plugin, make sure that you have entered your Dokan license key.