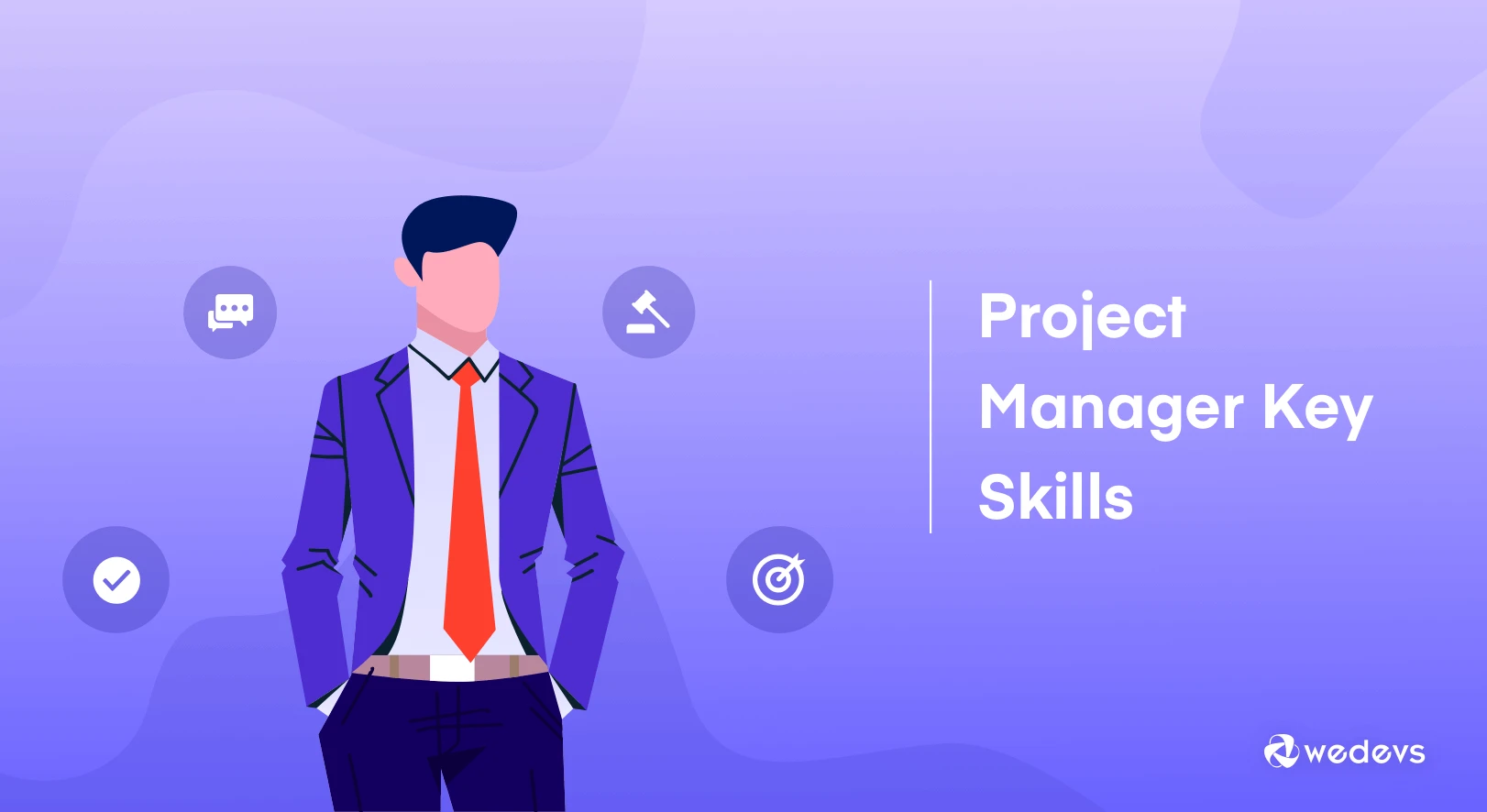 Top 9 Project Management Skills That a Project Manager Must Have
Your expertise as a project supervisor doesn't depend on your academic result. But do you think planning, monitoring, and delivering projects are the only qualities of a project manager? One of the key project management skills is leadership. It means a project manager must know how he/she will manage the team.
There is more to it. If you want to be a professional and successful project coordinator and shine your future, don't forget to crawl this article to know all about the key project management skills for a dedicated project manager.
What Are Some Key Skills of a Dedicated Project Manager?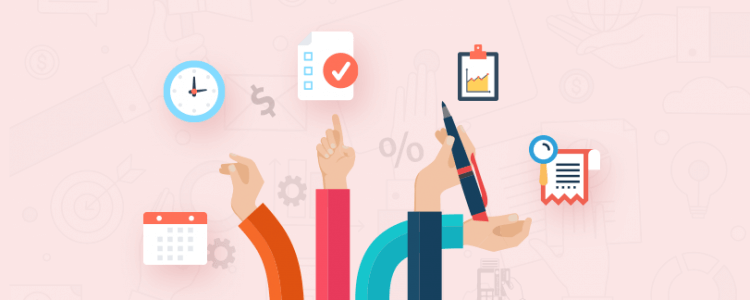 Today, we will present you with the core skills of a project manager. But before that let's know what does weDevs think about it for IT industries.
Good information technology project managers must have strong technical and communication skills.
Technical knowledge is needed in every profession nowadays. And, when we are talking about a position that will monitor a company's product and the employees, it's necessary to be technologically well trained. You can consider it one of the key skills of project managers.
1. Impulsive Communication with Team and Administration
You can imagine a project manager as a hub of interaction between the administrative authorities of a company or the clients and the employees. So, he/she has to convey the message from both sides. Sometimes project managers cover up their team and support them when it is necessary.
On the other hand, managers have to structure the work frame as per the instruction from the higher authority. In this skill balancing work pressure and maintaining a group of people is most important.
2. Leadership for Guiding the Co-Workers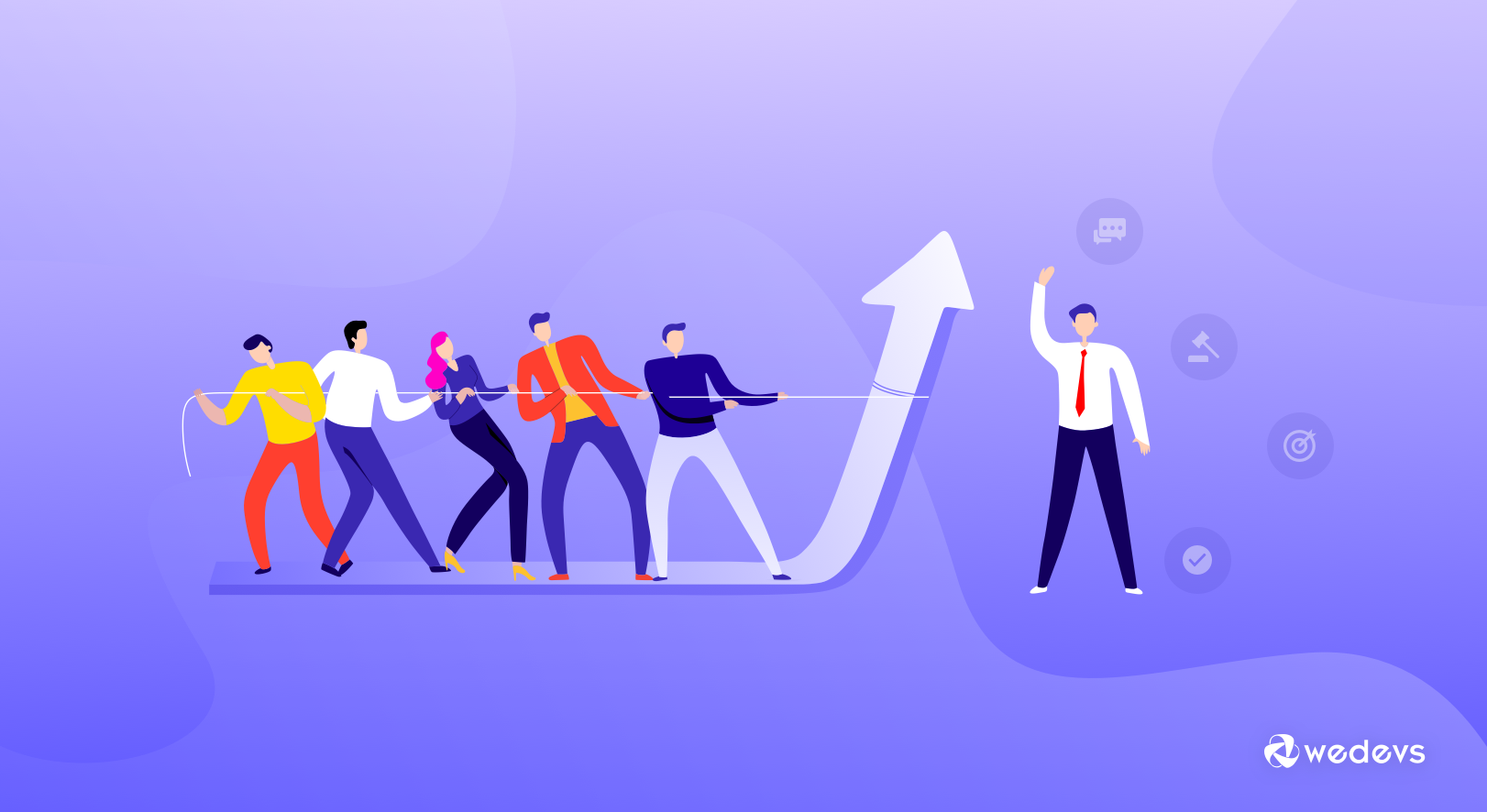 Leadership is an action, not a position
Yes, that should be followed by every project manager. There is another misconception about it. People think being a leader is equal to being a boss.
Well, by just commanding your team you can not ever know their strong points or capabilities. You need to be a friend at first and then lead the team to produce and bring the best output out of them.
There is a common question, why leadership is essential in an organization. Well, the answer is if you want the most efficiency, proper planning, and accomplish goals, the company must have good leaders.
3. Create and Track the Milestone
When you are a project manager you have to know how to create tasks and assign them to the right person. And, the most challenging responsibility starts when you need to monitor the assign and track the time he/she is taking to complete their task in hand. You should know that subject and identify the time to complete that task.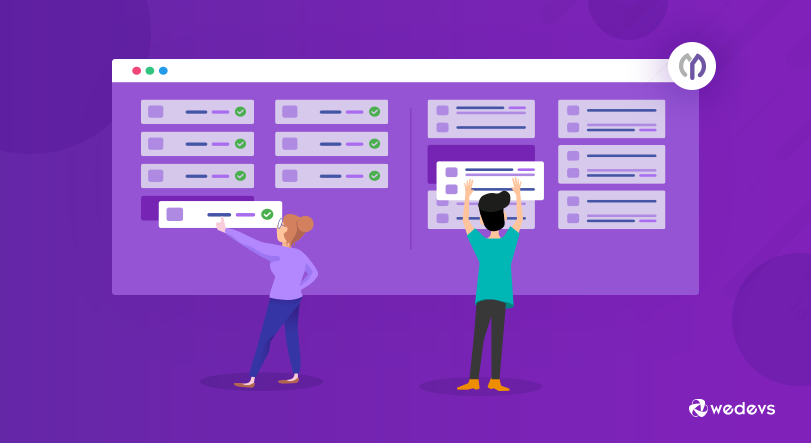 Moreover, they should know how to make & achieve milestones every month. Also, they need to know to organize & assign a particular task to the team members according to that.
4. Compassion Towards Your Surrounding Teammates
You can be a good leader when you will understand what your teammates are feeling. In this section, we are talking about giving importance to other's perspectives.
It is one of the great project management skills that will empower your engagements with others and increase productivity.
The moon shot idea can be raised by one of your co-workers. For doing so, you can discuss them one by one or make a group listen to their viewpoints. Always remember, communication and interpersonal skills are important for successful project management.
5. Scheduling Tasks for Team Members
To achieve certain goals, a project manager should know when it should be done. It means managing some work to do it in a particular time frame. Here, the manager needs to know how to set up realistic schedules and arrange the resources by keeping them on track.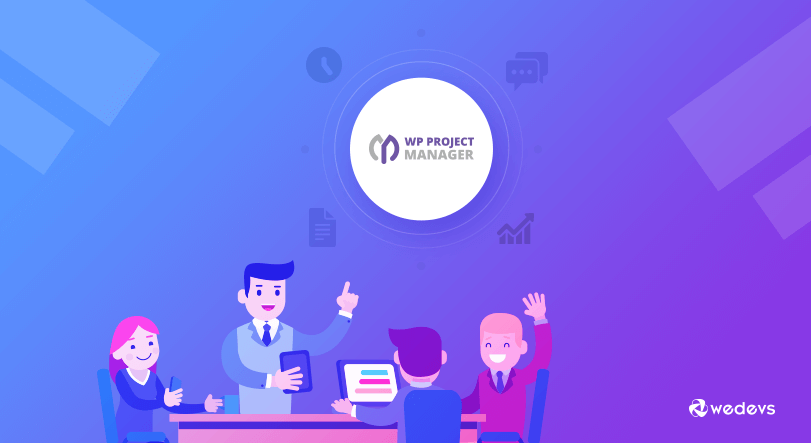 Real obstacles begin when the person needs to do that job after every week or month or year. We can not deny each & every project has some recurring tasks. So, as a project manager, you can practice making a to-do list in analog ways (using paper and pen) or use different types of tools.
6. Risk Management Ability
While you are dealing with different people for multiple projects, it's obvious that you have to trade with unexpected risks. A project manager must know how to tackle any risk and overcome that obstacle. Thus, company owners always prefer to hire some well experienced for managing their project.
Risk management skill not only depends on your capabilities but also your long industry expertise and experience.
7. Time Management Skill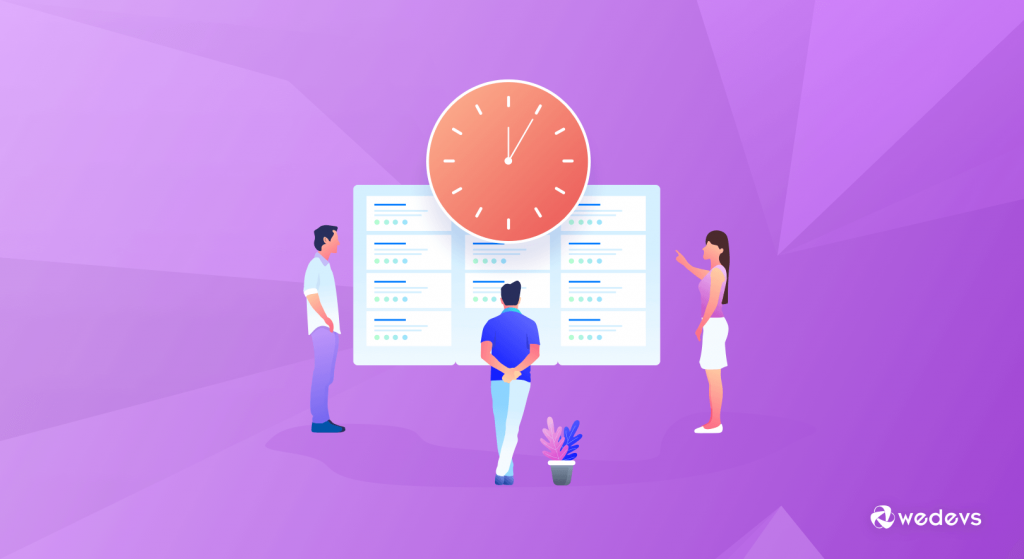 Before starting a project, you should make proper planning and designing the whole thing with your teammates. After considering all the possible risk factors you will need to finalize an approximate time frame to complete that project. Most importantly you have to manage the time with all your co-workers who are involved in it.
In a nutshell, for project managers, it is essential to possess time management skills to be victorious. Successful project management also requires:
Energetic planning and execution
Meet the deadline on time
Increase potency
Higher quality of work
Precise application of time and resources
8. Budget Management
We all know a project manager prepares a budget plan for a certain project and passes it to the authorities for approval. The main game springs when the budget has to be maintained till the end of that project. And all that management of keeping the budget on track depends on the project manager's budget distribution skills.
So, yes, handling the budget is also a key skill for being the best project manager. In this case, the person needs to track costs and keep the expenses in a spreadsheet. They also need to make the call on project management expenditures and whether a fixed amount of money should be spent on something or not.
9. Project Reporting Skills
When a project is about to finish the project coordinator must gather all the data throughout the lifespan of a project. After that he/she has to report them for future evaluation.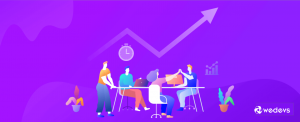 Long story short, a project manager must know how to report and present it to the authorities or the client. Because ultimately this is why the project owner is waiting for.
In this situation, the company owner will see the productivity, output, and benefits after running this project. If the project manager doesn't know about reporting then a good result can turn into a misjudgment while decision making.
WP Project Manager- A Tool that Assists Project Managers to Improve All Their Key Skills and More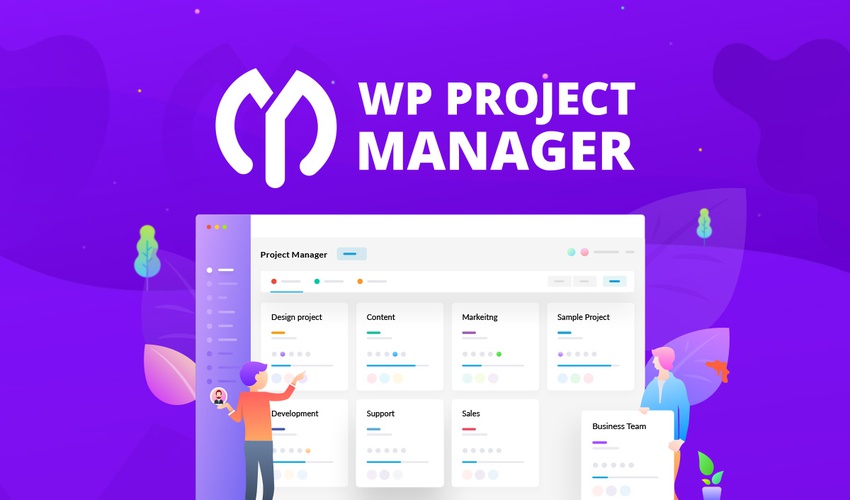 Business or company owners are always trying to utilize the workforce in the right way and get amazing results. Well, to be honest, this isn't possible if you are leading your team in the old system.
A project manager can handle unlimited team members at a 70% less cost with WP Project Manager Pro.
Let's have a look at WP Project Manager– a simple yet convincing open source Project Management tool that can handle your work and deliver projects timely.
1. Time Tracker
This project management system can track the time spent on a particular task. How it will do that, well, there is a built-in timer. This timer has Start, Stop, Pause, and Custom entry buttons.
From now on you can keep the report about how much time your teammates need for finishing any task. Furthermore, no tension on calculating the charge hourly.
2. Gantt Chart for Scheduling Task
Many tools can assist with scheduling, leading among them is an online Gantt chart. It's an amazing way to schedule your tasks with duration, dependencies, and milestones.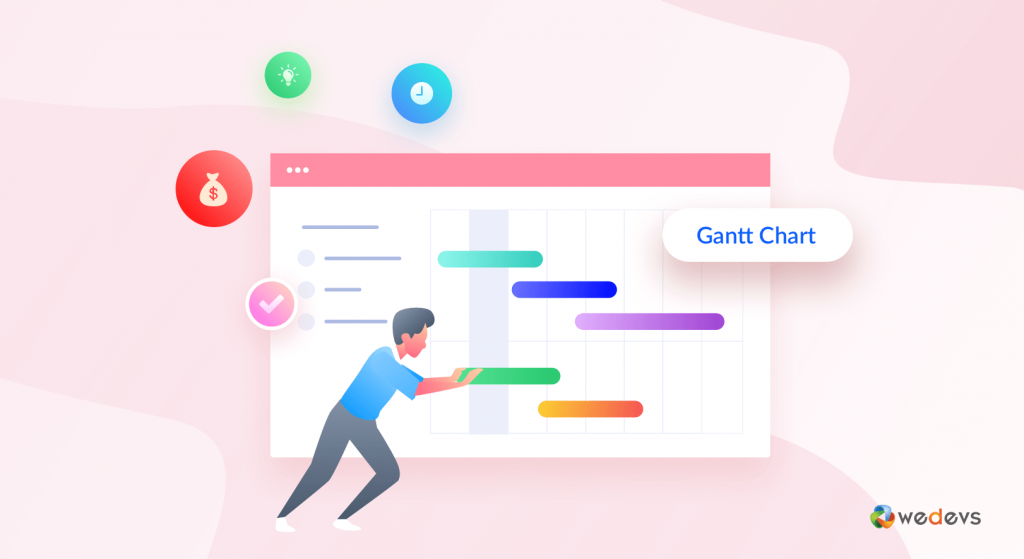 We can bet you all Gantt chart tool is not systematic as it is in WP Project Manager.
Unlike other competitors, it calculates the critical path automatically. After that, you can set a baseline. Now you're ready to monitor planned versus actual effort and catch discrepancies with your schedule and budget. Don't you want a Gantt chart that can do more? Then give it a try today!
3. Effortless Team Collaboration
We all know how much team collaboration is important when you are running a project. The normal ways can distract your co-workers from actual work.
Keeping this condition in mind WP Project Manager has come with a built-in discussion facility. You can talk with the team members, discuss project changes & updates required or connect with a person individually.
Moreover, you will get the option to share files as well. This is the smartest way to collude with your employee when remote work is a trend.
4. Best Fit for Any Kind of Team
No matter how big your team is, WP Project Manager assures the best outcome from it. For this reason, it is one of the most favorite open source project management software in the WordPress industry.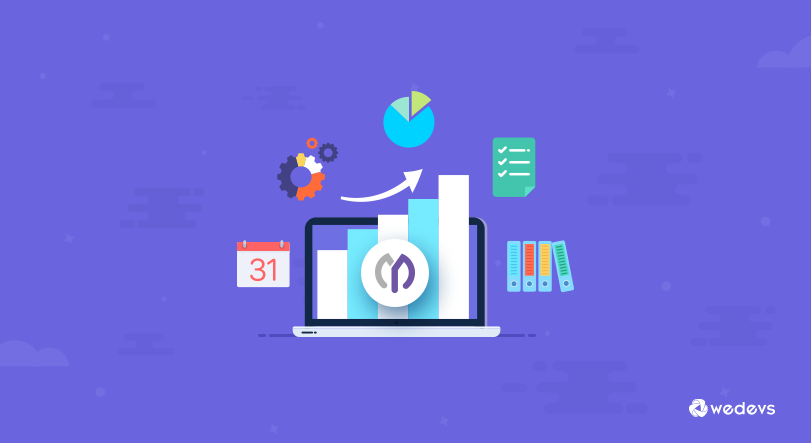 From now on you don't have to worry about the number of people in your company. Just jump in with this project management tool and handle your team and projects effortlessly.
5. Recurring Task Management
As humans, we may forget our crucial repeating tasks, which should be done weekly, monthly, or yearly.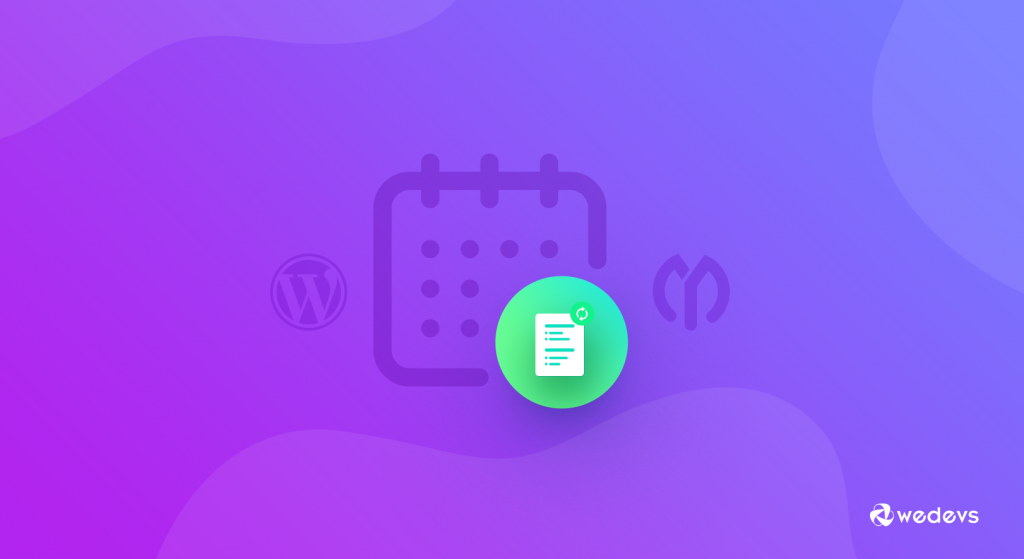 There is an incredible module, called- Recurring Task in this essential project management tool. It will help you to-
Schedule all your tasks

Create perfect plans on time

Give employees check their assigning tasks

Track the progress and monitor it properly

Stay alert regarding the milestones and more
Here is a blog that can assist you to use the Recurring Task module effectively.
6. Full Overview Dashboard
When you will use WP Project Manager, you don't need to wait for the manager to know the update and progress of a project. You can have a birds-eye view of all projects, the assigned employees, and most importantly how much the project is progressing till now.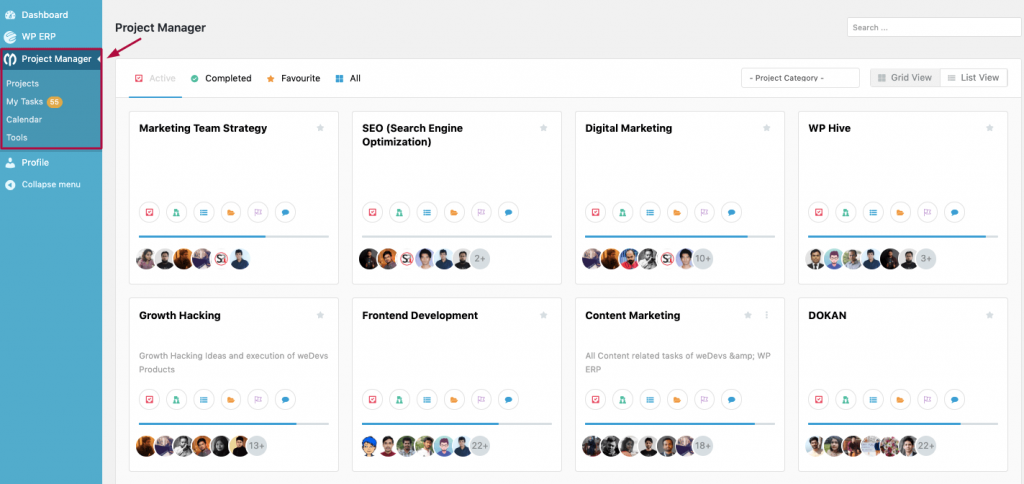 The amazing thing is, as an admin you have the full power to create new projects, add or edit new people, user roles, and assign the work to the person you want to.
7. Priority Management
To meet up the deadlines, you can set multiple priority tags for each task. Thus everyone will know which task should be done first. Ultimately, the work will be performed timely.
While the project is in progress, you can simply check what is going on and discuss with the manager to keep checking the priorities.
8. Activity Log to View Activities
There is an option named Activity Log, with this you can know what is happening in your project.
It takes note of everything that occurs and you can watch the update from one single page.
9. Advanced Reports with Insights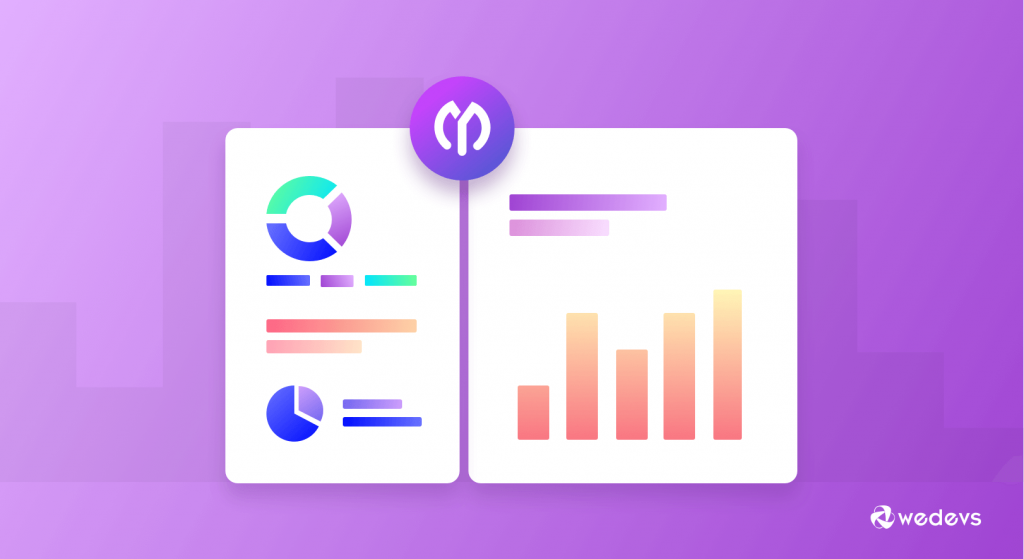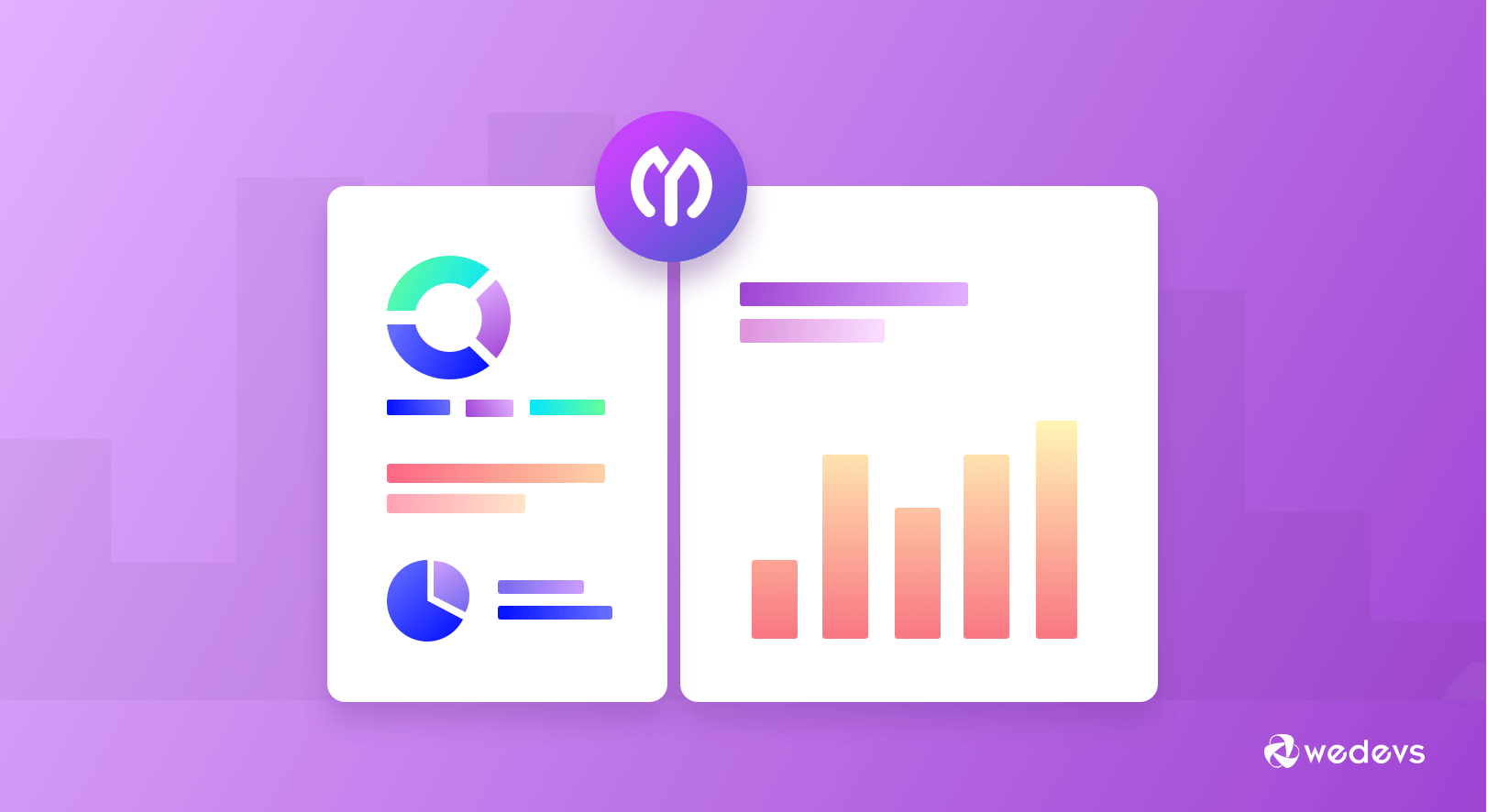 Reports are essential when the owner wants to take important decisions & check the progress that they have invested on.
In WP Project Manager you will get detailed reports for tasks automatically. It will include the milestones, project detail, and activities of your employees.
If you need to check reports of an individual or single project, you can filter the reports by project, co-workers, time, and more! In a nutshell, it increases productivity by all means.
Get the Best Out of Your Team With the Right Project Management Tool
We have discussed a lot about project management skills. Actually, all this is only for making any investment worthy and a successful project.
What is your viewpoint about choosing a project management tool for occupying more advantages instead of manually or human-driven old technique?
We will love to hear out your thoughts on this and have an insightful discussion in the comment section below.