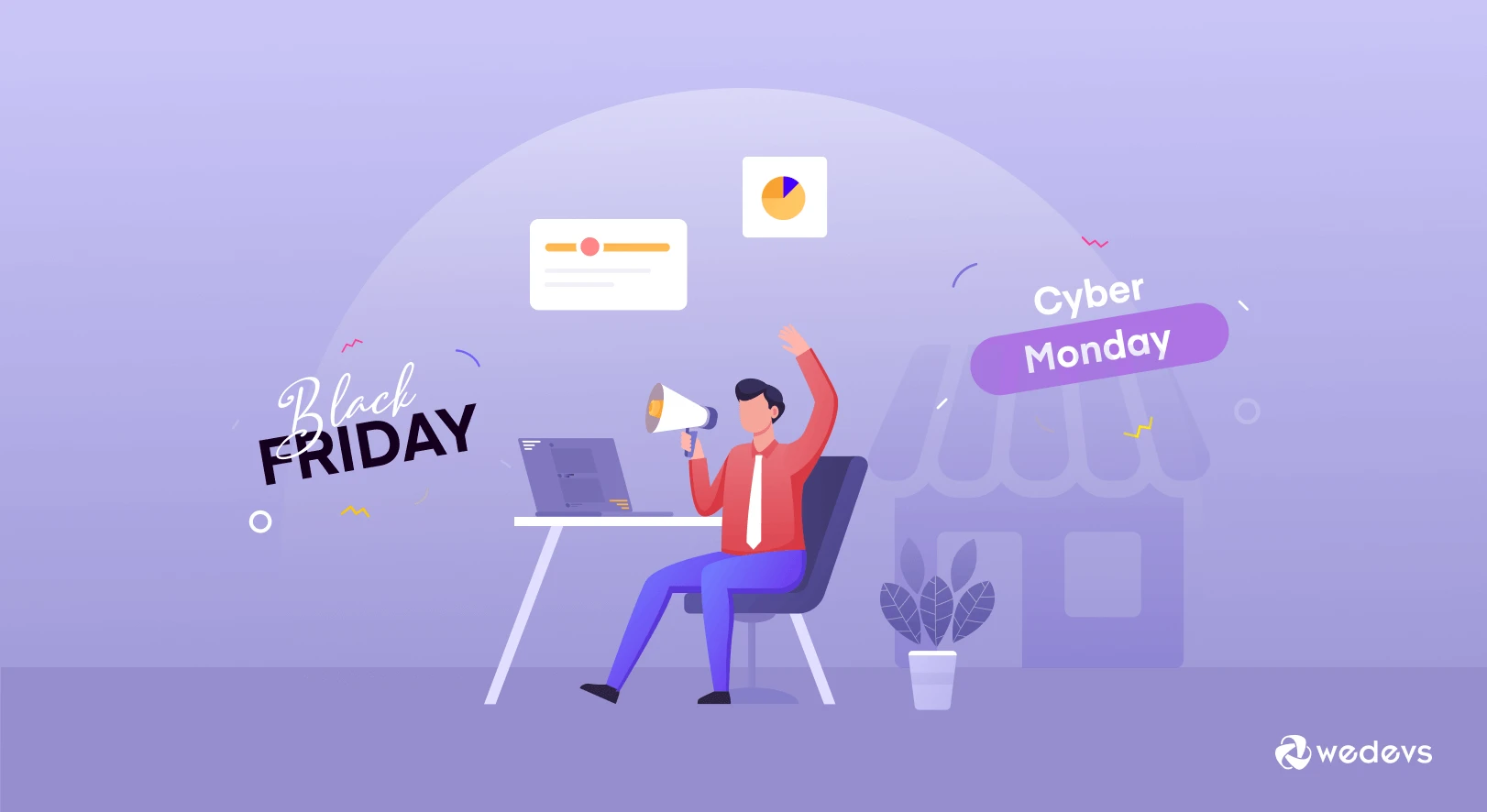 Black Friday & Cyber Monday Marketing Strategies: Last-Minute Checklist Before You Go Live!
We are at the end of another year and it is time for food, family, celebrations, and … Sales.
Black Friday and Cyber Monday are fast approaching. Black Friday marks the start of one of the biggest shopping seasons for brands followed by Cyber Monday.
According to the research, holiday spending in last November and December at the time of Black Friday & Cyber Monday exceeded $8.9 & $10.7 billion respectively in the US only.
Since consumer behavior has shifted in the past couple of years, it is very crucial for marketers to implement their Cyber Monday and Black Friday marketing strategies correctly. Smart brands are already planning their approach and taking action accordingly. Whether you are running a BFCM sale for the first time or you have done it before, you need a strong guidelines to follow.
To make sure you don't miss out on all the fun and get a piece of the pie, we have prepared a detailed Cyber Monday and Black Friday marketing strategies checklist that you can go through before the big launch.
Optimize Your Website to Handle the Extra Traffic
Offer Attractive Discounts in An Exceptional Way
Send Emails with Compelling Subject Lines
Place and Schedule Your Theme-based Pop-ups
Use the Social Platform Wisely to Increase Social Selling
Leverage The Power of Remarketing
Utilize Proven Strategies for Paid Ads
Try Early Access or Last Minute Discounts
Offer Free Shipping for Your Customers
Make Your Customer's Experience Worthwhile
But, before we jump into more details we will briefly enlighten you with the history and trends of Black Friday & Cyber Monday so that you can really understand the background and importance of these two occasions.
Black Friday & Cyber Monday- How it All Started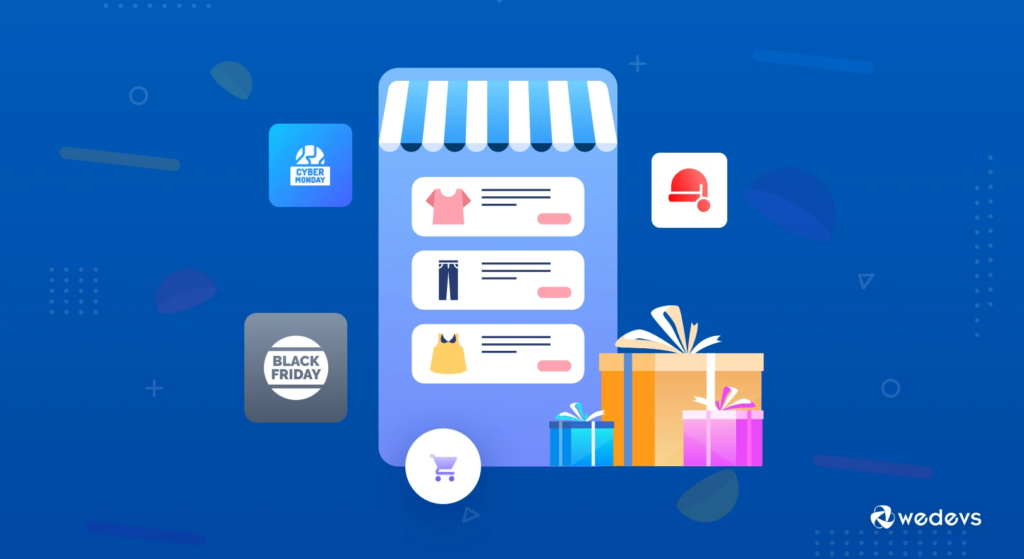 Before we get into the details of Cyber Monday and Black Friday marketing strategies, we should know how these two big shopping days came about.
Let's start with Black Friday first.
Thanksgiving is one of the popular holidays celebrated in the United States. In the mid-20th century, the popular brand Macy's organized the Thanksgiving Parade. Many people came to see the parade and retailers used this opportunity to promote their brands. The profit margin was great as people would start shopping for the upcoming Christmas season.
That is when the business owners started to believe that the day after Thanksgiving, sales will increase. That is why they dubbed the Friday after Thanksgiving- "Black Friday". The retailers would offer eye-catching discounts that were an instant hit with the customers.
And that is how Black Friday marked the unofficial beginning of the holiday season. It falls on the first Friday following Thanksgiving. In 2022, this will be Friday 25th November.
Then comes Cyber Monday.
In 2005 Cyber Monday was added to the holiday calendar. You can say that Cyber Monday is the digital version of Black Friday. This is an artificial holiday invented by retailers. The highlight of this day is customers don't have to go to physical stores for shopping on Black Friday.
Instead, they can shop online. Hence the name "Cyber Monday".
Shoppers who don't mind the crowd and would prefer to see the products before buying would go out to shop on Black Friday. Those who like to shop from the comfort of their home prefer Cyber Monday.
Read More: 14 Tips to Prepare Your eCommerce Store for the Holiday Season.
Black Friday & Cyber Monday Holiday Spending Stats Over the Years
Not only business owners but also customers look forward to Black Friday and Cyber Monday. That is why every year, these two holidays are breaking their previous records in terms of customer spending and company sales. If you look at the spending data for Black Friday and Cyber Monday below, then you will get a clear idea of what we are talking about.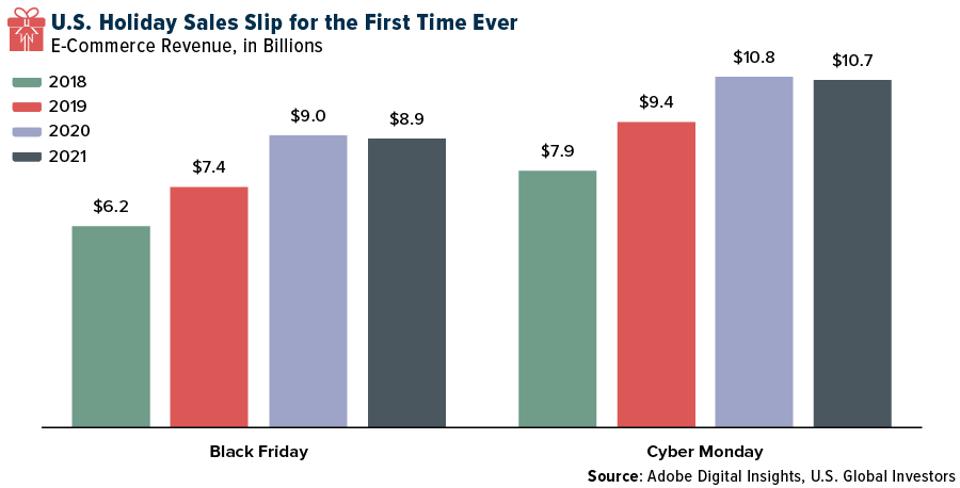 Even with COVID-19 related shutdowns impacting the economy and shopping patterns, Black Friday sales grew by 4% in 2021, totaling about $62 billion in the United States!
As people were forced to stay indoors, all the discounts and deals were online. Still, it was a record-breaking holiday season. People spent $10.7 billion on Cyber Monday compared to $10.8 billion in 2020.
Black Friday-Cyber Monday sales in the US amounted to $19 billion in 2021! And almost 174 million people in the US made purchases on Black Friday and Cyber Monday.
It is estimated that 64% of people will shop on Cyber Monday in 2022 – a 42% increase from 2021!
Cyber Monday & Black Friday Marketing Strategies for this Big Holiday Season
As we said earlier, the pandemic has changed the business scenario globally. As a result of this global outbreak, more people have shifted to virtual shopping instead of shopping in physical stores. So, you will see a big spike in online traffic and that will present a lot of opportunities to generate revenue.
We are expecting that this year will get busier. However, if you don't have the proper marketing strategies in place, you could lose out. We have seen a lot of cases where online stores get overwhelmed and fail to cash in.
Following this checklist will help you create the perfect marketing campaign for Black Friday and Cyber Monday. We have prepared this checklist after some thorough research and also added our own experience as well.
1. Make Sure Your Website is Optimized & Ready to Handle the Extra Traffic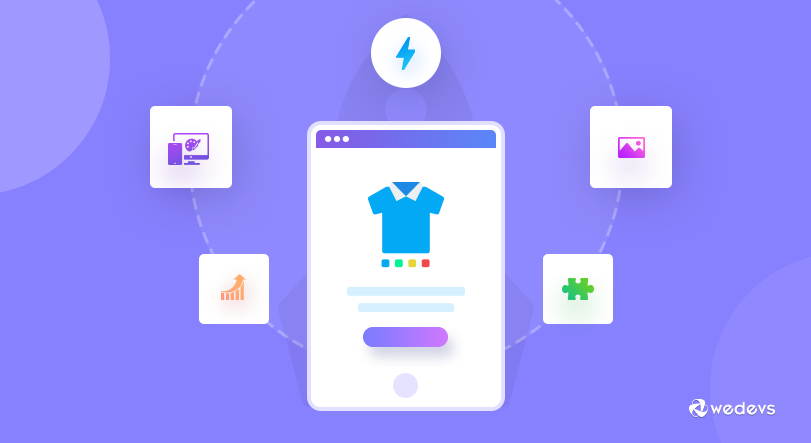 We have mentioned before, at the time of Black Friday and Cyber Monday you will see a spike in traffic. A lot of customers will visit your site who are potential buyers. So, you should make sure they have a pleasant experience while visiting your store.
You need to be ready to handle the extra traffic without hampering the normal speed, quality of your website.
Studies show that users don't like it if the website takes more than 5 seconds to load. However, another study shows that if your website loads within 1 second then you can enjoy a 32% more conversion rate.
Here are a few tips to increase your website loading speed,
Choose a Quality Web Hosting
Keep Your Site Up to Date
Choose a Speed Optimized Theme
Optimize Your Database
Use Optimized Images
Minimize the HTML, CSS, and JavaScript files on your site.
If you can follow this list then we can safely say that you won't have any issues regarding your website loading speed.
Read More: How to Increase Your Website Loading Speed.
2. Offer Attractive Discounts- Think Outside of the Box
Yes, Cyber Monday and Black Friday are all about discounts and deals. That doesn't mean you can offer sitewide discounts. It is not the smartest idea.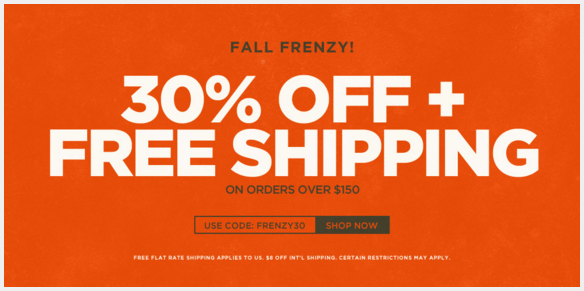 You need to create deals that are specific for Black Friday and Cyber Monday. You can create specific pages for products in the sales section for this shopping season. Also, you may include the products that haven't been selling much. Offering the BOGO ( Buy One Get One ) deal for those products is a smart way to reduce your inventory as well.
You can offer special rewards for customers. Like, if they purchase above $100 they will get an extra 15% discount. You can also increase the average order value of each customer by offering free gifts or bonuses along with the purchase.
Follow the trend of the last year if you are confused about which items to give a discount to.
3. Make Your Email Campaigns Stand Out on BFCM
This is an important part of your Cyber Monday and Black Friday marketing strategies. Having a solid email marketing campaign is a must for any business. However, it becomes essential in this timeframe.
Because this is a great time to capture leads and build your email list. So, customize your email according to the theme of Black Friday and Cyber Monday. Also, personalize your email content that can lead up to six times higher transaction rates.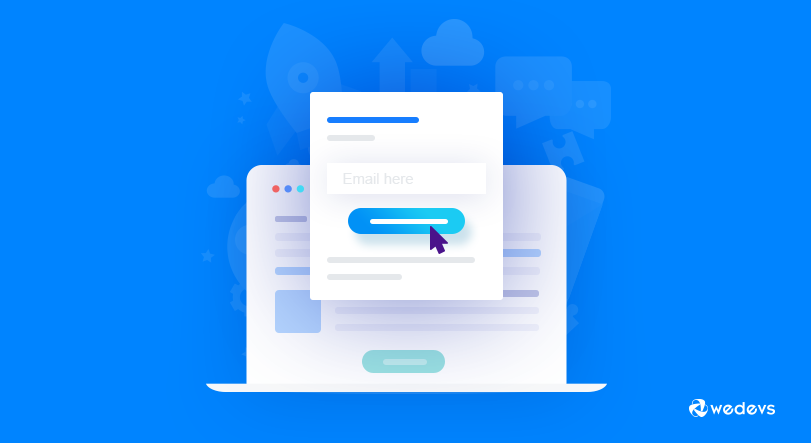 People are usually looking for the best prices out of all the deals. So, you should highlight your offer and also mention how much they can save if they buy products from your store. Adding a countdown timer can also be a fruitful strategy as customers tend to react to time-sensitive deals.
Moreover, offering incentives, early access can help customers to sign-up. Make sure to add a powerful CTA and exciting graphics.
If you are a WordPress user, then weMail is a great solution for your to build your email list. You can create amazing campaigns and also help manage your subscribers more efficiently.
After building your email list, now it is time to send out emails. However, it will be useless if users don't open your emails. In 2021, some email providers processed over 5.8 billion emails on Black Friday alone, so you'll need to work hard to stand out!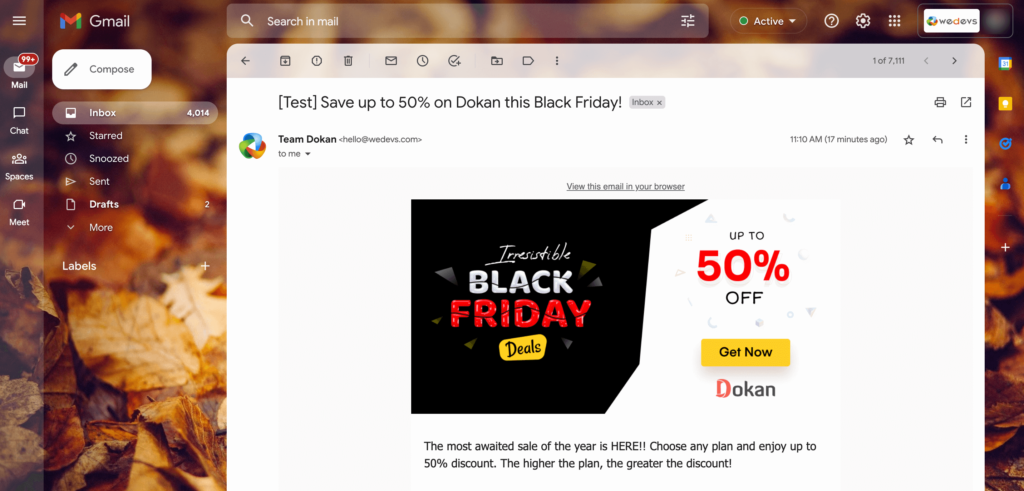 You need to create a subject line that stimulates the user's interest to open your emails. You need to offer something different rather than plain " We are giving X% discount".
For example, if you use the recipient's name in the subject line then you can increase the open rate by 22%. You will see a similar type of result if you can urgency or an exclusive offer in your subject line.
Here are some popular subject lines you can take inspiration from,
Flex your power-shopping muscles this Black Friday
The countdown to Cyber Monday is NOW ON
Your Cyber Monday survival guide
Top gifts this BFCM weekend
Psssst… This sale is a secret! 
Why wait until Black Friday? Access our sale early!
You can use these well-proven subject lines or you can put your own spin on them and use them on your Cyber Monday and Black Friday emails.
4. Place and Schedule Your Pop-ups
Pop-ups are far more than just collecting emails. You can use pop-ups to let your customers know about your BFCM deals, reduce abandonment carts, tell them about your shipping options, etc.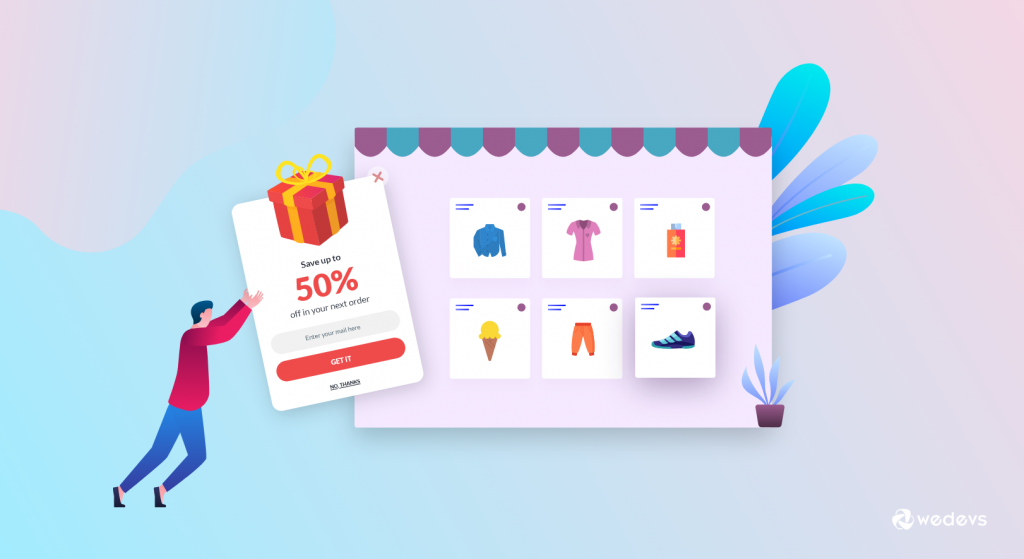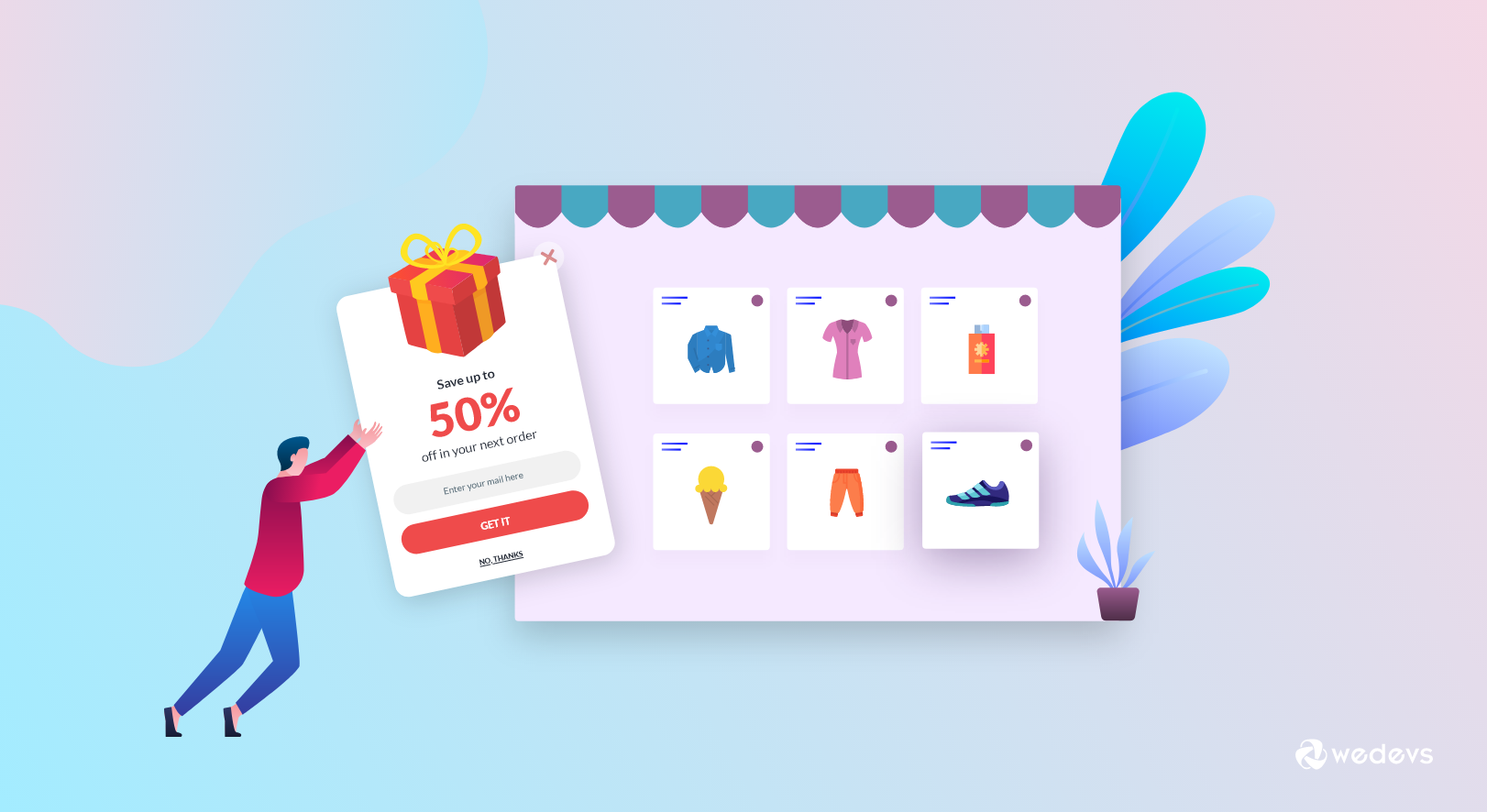 Carefully targeted pop-ups can elevate the user's experience and also increase your conversion rate. Online retailers who have been doing Black Friday and Cyber Monday deals will tell you that having the right pop-ups at the right time is a great way to encourage specific visitor behavior from upselling to subscribing.
Also, pop-ups are a great way to create urgency. You can add a live countdown timer to let your customers know exactly how long they have left before the close of the sales.
5. Use the Social Platform Wisely & Utilize Social Selling
If we need to tell you that you need to use social channels to promote your Black Friday and Cyber Monday sales in 2021, then you are way behind.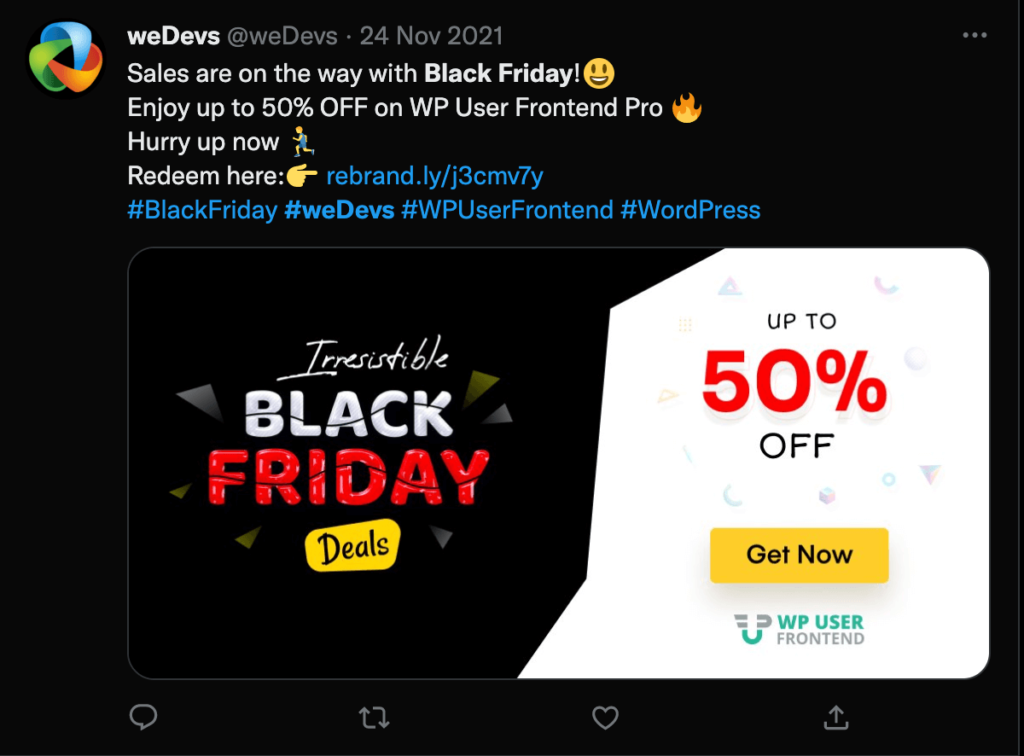 Using social channels to promote your deals should be a key part of your Cyber Monday and Black Friday marketing strategies. This is a no-brainer.
Use Instagram, Facebook, Twitter, Reddit, Linkedin, etc. Run ads on Facebook, make a video on TikTok, post a photo on Instagram, and use a graphic on Twitter. However, many online shop owners miss the importance of social selling.
If you can connect your online store to your social channels then you can reduce any friction you may have in your online shopping experience.
Also Read: Strategies to Launch A Social Media Holiday Marketing Campaign in 2022.
6. Make Good Use of Remarketing
The basic mistake most new online stores make is they forget about their existing users and only focus on new users. That is not smart.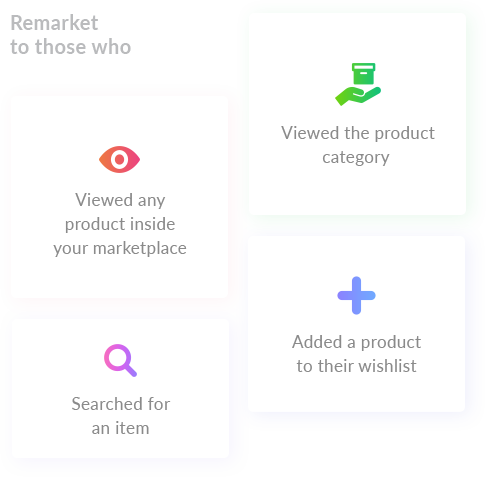 Existing customers are easy to reach and you can sell your products to them rather than the new ones. They are more likely to recognize your brand and be more receptive to your BFCM ads.
7. Don't Experiment with Paid Ads, Go for Proven Strategies
Organic traffic may be the best way to generate revenue but you can't forget about paid ads. They can be invaluable for Black Friday and Cyber Monday marketing.
And this shopping season is not the best time to experiment with your PPC ( Pay Per Click ). Instead of strategic planning, you can receive a quick boost in online traffic.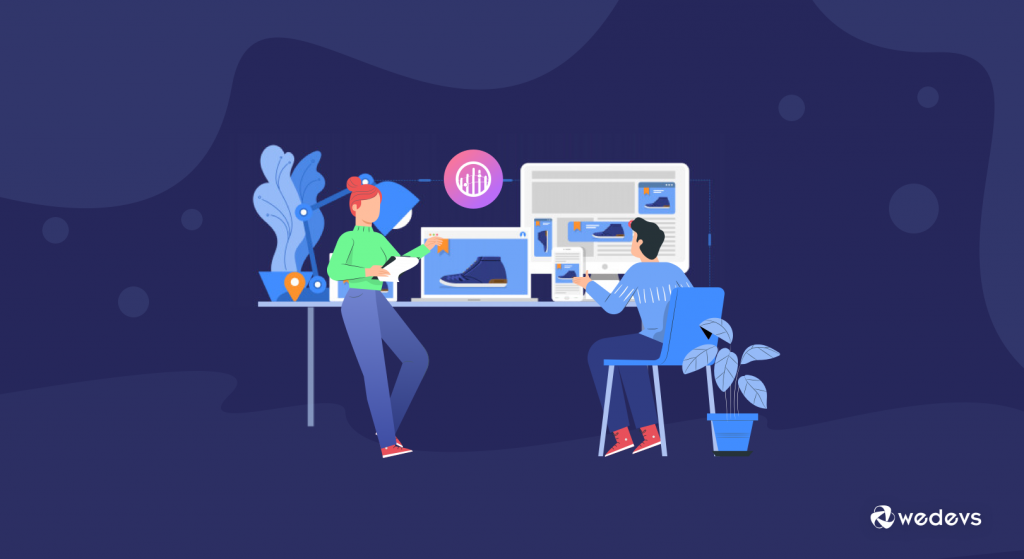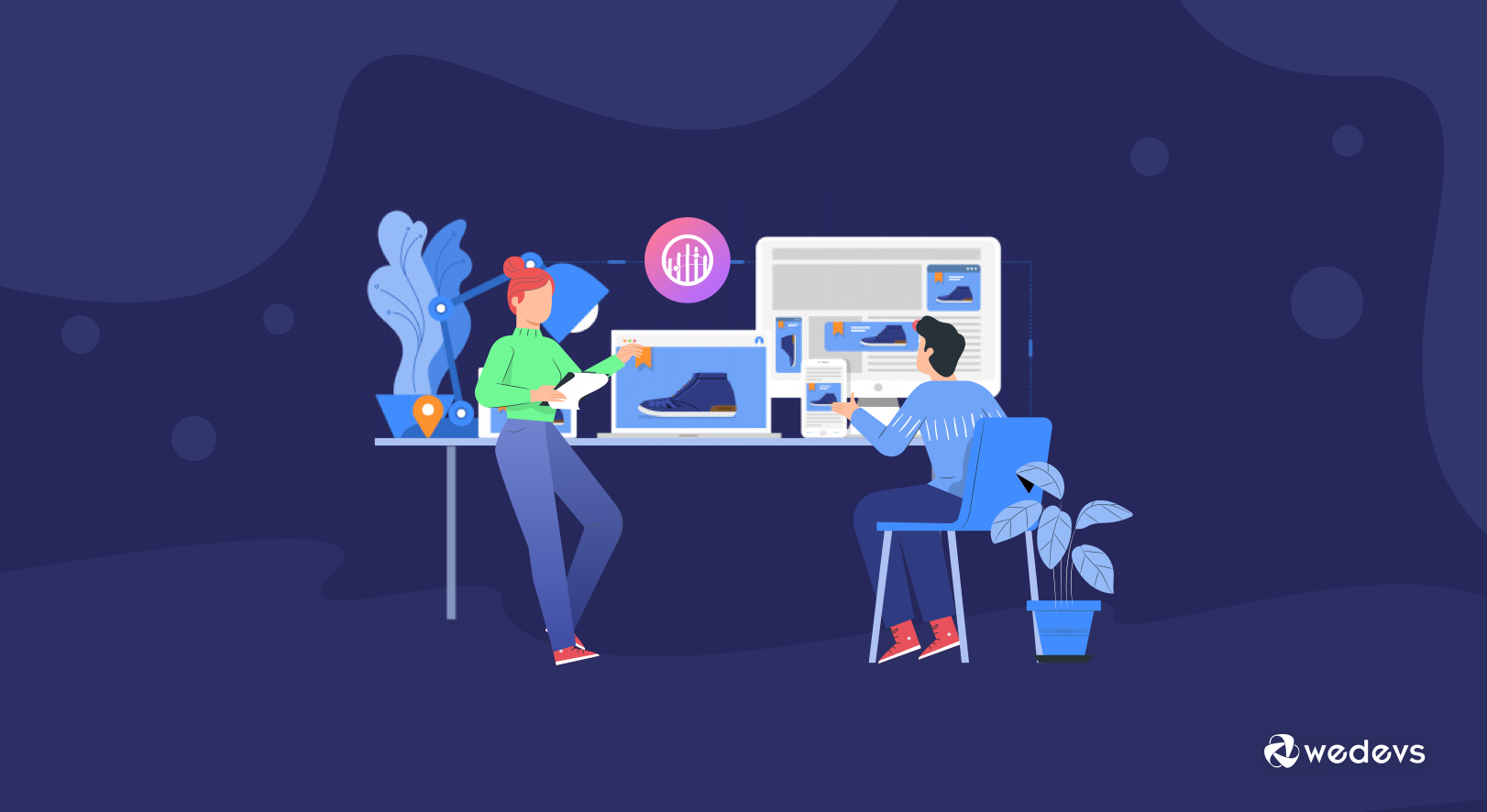 Around 79% of brands that use PPC claim it's a "huge driver" for their success, and with plenty of tailoring options, you can easily get your paid ads in front of your target audience. Your paid ads should create urgency and you should use copies smartly.
However, you need to set up ad tracking in order to know how it is performing. Google Analytics Dashboard is a great option to track your ads.
But if you are using a WordPress site and want to get data easily then we suggest you use WooCommerce Conversion Tracking. This tool will help you get all the data on your WordPress dashboard and you will be able to track all your ads easily.
8. Try Early Access or Last Minute Discounts
People have a lot of options in the Black Friday and Cyber Monday shopping season. So, some of them don't like to make a spur-of-the-moment purchases. For them, you can offer some last-minute deals so that they can come back and redeem those offers.
In 2020, 52% of shoppers took advantage of early bird savings, and 38% bought items in the week leading up to Thanksgiving. So, offering early access is not a bad idea as well. It will also give you an opportunity to run your campaign a little longer.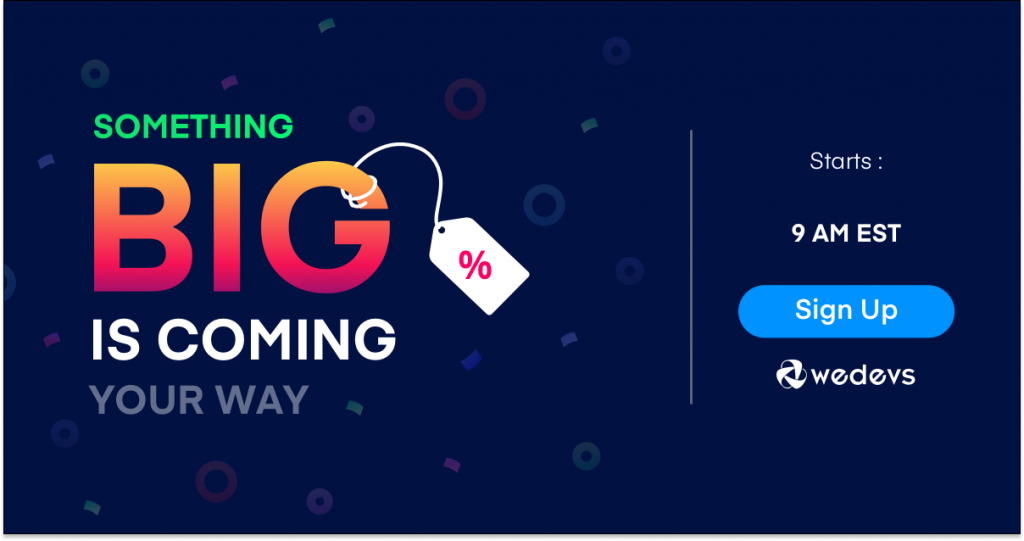 So, these are the main points you should consider before going live with your Black Friday and Cyber Monday campaign. Remember, Cyber Monday comes right after Black Friday. With strategic planning, you can take full advantage of both of these shopping days and generate great revenue.
However, you now know what should be your Cyber Monday and Black Friday marketing strategies. But, if you are not careful you can make some mistakes that may cost you. We are going to list them out for you and hopefully, you can avoid them.
9. Offer Free Shipping
Offering free shipping can affect the 49% of conversion rate. Especially at this time. So as a shop owner, you can offer free shipping, and promote on social media, emails, and ads that have links to your landing page.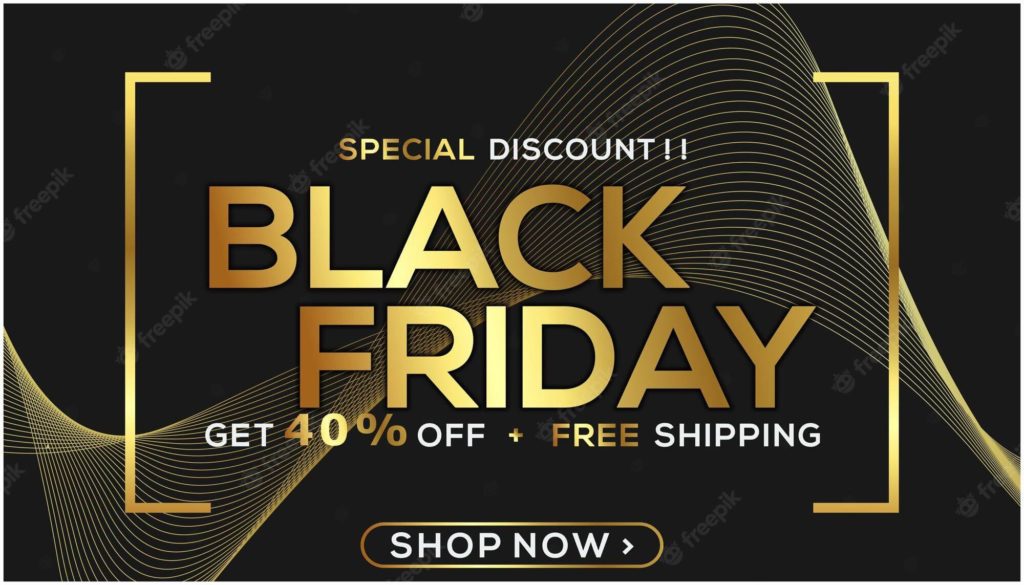 However, if you are selling expensive products, then you can set a limited shipping rate on specific orders. You need to set a time limit on the offer, otherwise, it will lose its credibility.
10. Make Your Customer's Experience Worthwhile
Last but not least, don't go overboard. You shouldn't do too much that throws off the customers. Sometimes, keeping it normal and doing the basics right is the way to go.
Usually on Black Friday and Cyber Monday, people visit online stores more than normal. So it is your job to elevate the customer experience and make sure they can easily find what they are looking for and complete the purchase. 
Read Also: Top 10 Christmas Marketing Ideas to Boost Your Sales.
Cyber Monday & Black Friday Marketing Mistakes You Should Avoid
As both Black Friday and Cyber Monday possess a big opportunity to earn a profit, online store owners sometimes tend to get carried away and make some silly mistakes.
But this is the time they need to keep a calm head and plan their way out. Otherwise, they will end up incurring a loss instead of earning a profit. Here are some mistakes you should avoid while you are planning Cyber Monday and Black Friday marketing strategies:
Focusing only on the discounts
Targeting the wrong audience & not diversifying them
Sending campaigns without optimizing for mobile
Sending the promotional/offer emails too late
Giving discounts on the wrong item
These are the mistakes you need to avoid while you are making strategies for Black Friday and Cyber Monday. Hopefully, this will help you conduct a successful campaign on both of these days.
Read Also: Why eCommerce Businesses Fail & How to Resolve Them.
Best Black Friday & Cyber Monday Deals You Should Give a Check
After Halloween, Black Friday and Cyber Monday are considered the biggest shopping seasons leading up to Christmas. Along with other industries, the WordPress community also celebrates by giving some attractive deals and discounts on all of their products.
You will see that the number of deals on Black Friday and Cyber Monday is much bigger than on Halloween. Many companies consider these two occasions to be the most important time than Halloween. That is why they skip Halloween and start their BFCM campaign early.
As the number of deals increases so does the confusion of people as to where to find the best deals. That is why every year we prepare the list of best Cyber Monday and Black Friday deals in the WordPress industry. Check out all the exciting deals right here! ⤵️
Adopt a Suitable Strategy to Launch Successful Black Friday & Cyber Monday Campaigns
When you are planning Cyber Monday and Black Friday marketing strategies, it is essential to consider your customers at every step. Remember, your Black Friday and Cyber Monday customers are not one-time customers.
Hopefully, our strategies will help you get a strong starting point. However, to truly achieve success in this period you need to put in a lot of effort. After 2020, customers have already shifted their way of interacting with brands. So, if you are not careful, you will not only lose a huge amount of revenue but also harm the reputation of your brand.
With proper planning and strategy, you can create a long-lasting relationship with your customers. Who knows, with an outstanding campaign you can also gain a loyal customer base and create a community.
Like our blogs? Subscribe to our newsletters and receive daily updates. We don't spam!