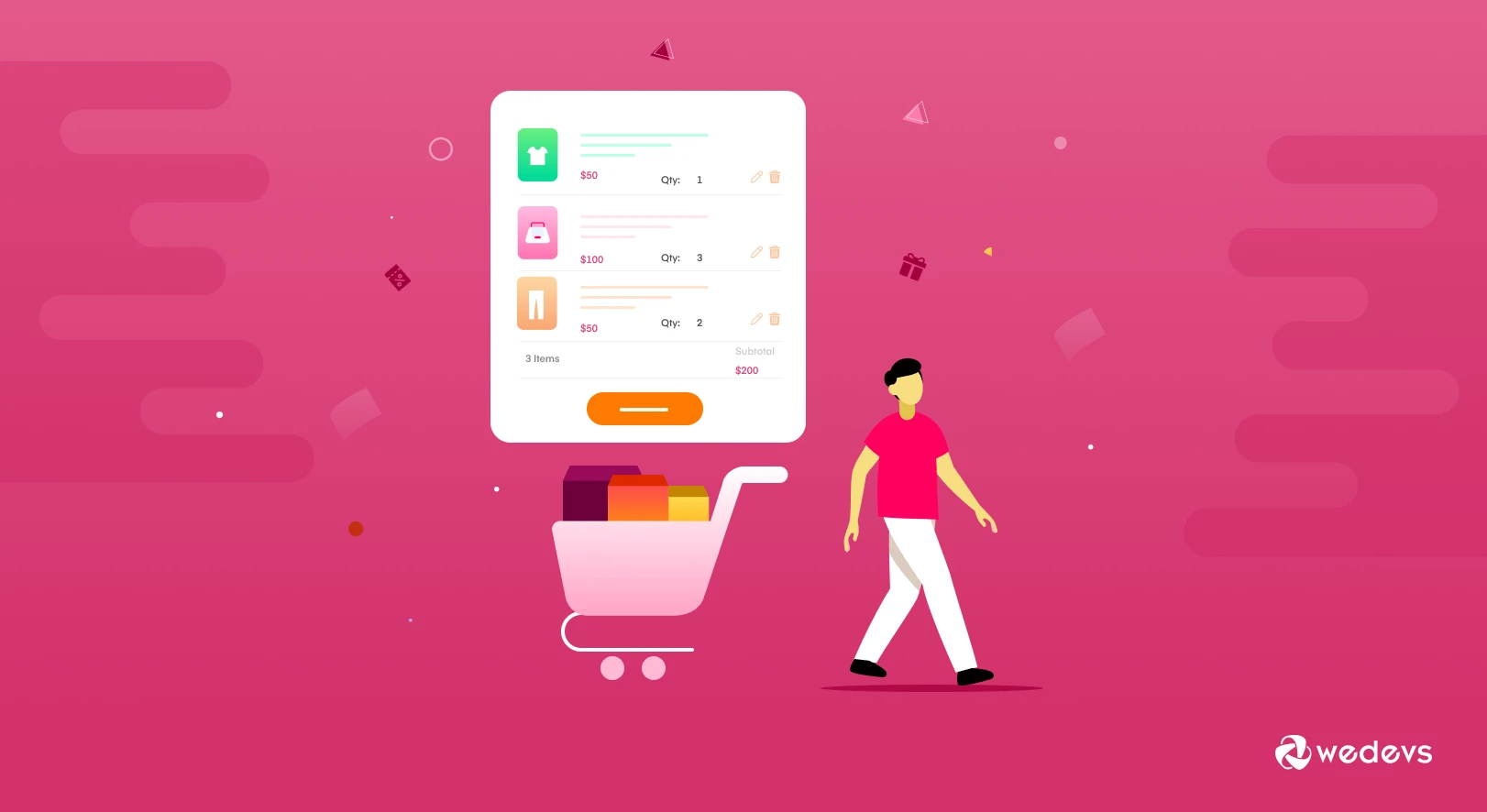 Introducing CartPulse: Say Goodbye to Lost Sales on Your WooCommerce Stores
From well-known to recently launched eCommerce stores, everyone is struggling to cope with the online shopping cart abandonment effects. According to Baymard Institute, 69.57% of users abandoned their shopping carts.
Shopping cart abandonment is when a potential customer starts a check out process for an online order but drops out of the process before completing the purchase.
Imagine window shopping. Customers come into your store, look around, and then leave without purchasing anything. In the case of online stores, they add products to carts but don't complete the process. That is an abandoned cart.
Cart abandonment is inevitable for eCommerce stores. No matter how clear you are about your shipping costs, and how optimized your checkout process is, some users will still choose not to complete their purchases.
These losses can have a significant impact on your revenue. For example, you are making $15000/month. If you can turn only 25% of the abandonment cart into sales, then your revenue will become $45000/month.
To help you in this regard, today, we will list the causes of abandoned carts, discuss the effects of shopping cart abandonment, and explore solutions to tackle this problem using an amazing plugin called CartPulse. So, stick around.
What is CartPulse and How Does It Help to Bring Back Lost Sales?
WeDevs has recently launched a new solution for WooCommerce called CartPulse. This abandoned cart recovery extension helps entrepreneurs win back lost sales due to shopping cart abandonment.
CartPulse offers an extensive solution allowing you to capture leads through-
Exit-intent popups
Inactive triggers
Customizable automatic email campaigns and more
CartPulse allows tracking and monitoring of all cart activities with items saved, and admin notifications for every cart abandoned and recovered. It also offers powerful insights on recovery rates, revenue, and more through its dashboard with detailed reports.
By utilizing CartPulse, you can bring back lost sales and ensure your hard work does not end in vain when customers don't complete their purchases. CartPulse provides customizable automatic email campaigns and unique generated coupons at the right time to capture those lost leads.
Now let's explore some basic facts-
Why People Abandon Their Shopping Carts
Here is an alarming fact, "eCommerce stores lose $18 billion in sales revenue each year because of cart abandonment". This stat is a wake-up call for marketplace owners to locate the problems and fix them quickly.
Although every eCommerce store is different, there are a few common reasons why customers abandoned carts.
Technical Issues: If the site is slow, and forms are not well-optimized then it will force the customers to abandon their carts.
Lack of Payment Options: People from all over the world will try to purchase from the store. If they don't find any local or trustable payment options, then there is a high chance they will leave their shopping cart.
Complicated Checkout Process: Online shoppers have a short attention span and they will abandon their carts if they face complexity. If your checkout flow is complicated then you will surely lose customers.
Lack of Trust: Users are always hesitant to provide their credit card info online. If they don't trust your brand or your brand doesn't have enough reputation then it is possible customers will abandon their carts.
Price Comparison: Sometimes customers just come to your site to browse products and see what you are offering. That is also one of the reasons for abandoned carts.
High Shipping Costs: Often times users don't know about the shipping costs until they see the checkout page. When they see the high shipping costs, that prompts them to abandon their carts.
Forced Account Creation: Without the feature of guest checkout, users are forced to create an account in order to complete the checkout process. That is also a reason for the increased rate of abandoned carts.
These are the common reasons why people abandon carts. So if you are losing your revenues, do check your website for the above issues. Now, we are going to talk about the online shopping cart abandonment effects.
Online Shopping Cart Abandonment Effects: The Problems You Are Not Seeing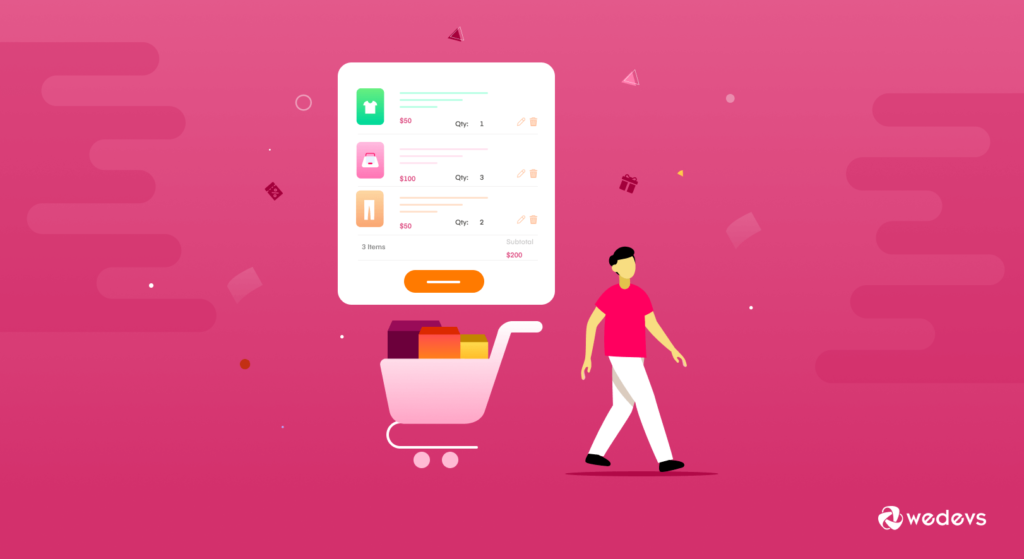 As there are quite a few reasons for abandoned carts, their consequences are severe as well. What are the damaging effects of shopping cart abandonment? This question usually pops up in the mind of shop owners as soon as they face this incident.
At first, people don't understand the gravity of this problem as they think it only affects the revenue. But that is not right.
Cart abandonment affects other areas like your site's performance, crucial statistical benchmarks, and marketing efforts.
With our list, you will be able to see that there is more damage than meets the eye. Here are the effects of shopping cart abandonment.
Decrease in Conversion Rate While Losing Revenue
Losing Customer Lifetime Value
Negative User Experience
Developing Trust Issues
Slower Website Speed
Higher Retargeting Cost
Losing Money on Ads
Let's see them in detail, shall we?
1. Decrease in Conversion Rate While Losing Revenue
When you as a marketplace owner see the increasing rate of abandoned carts, you are bound to think that your marketing efforts are not working. You will assume that your pricing and marketing techniques are wrong, leading you to invest more money.
Also, you are losing your customers in the final and most crucial part of your marketing funnel. Therefore, none of your expenses are recovering. It results in losing revenue.
2. Losing Customer Lifetime Value
What a customer spends on your store and how much you will earn from that customer is how customer lifetime value is calculated. This metric is very crucial for eCommerce stores as it helps understand the marketing campaigns. Also, this helps to focus on high-value customers and makes it far easier to balance short- and long-term business objectives.
So, when customers are abandoning their carts, you are losing out on thousands of dollars in the long term. And you are losing your customer's lifetime value.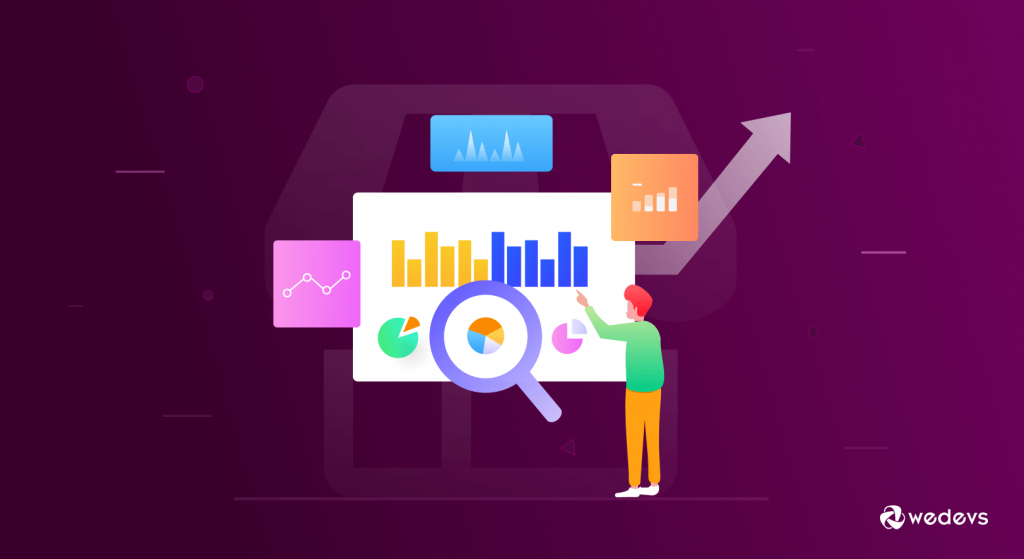 3. Negative User Experience
Word of mouth is a very important aspect of the eCommerce business. Good reviews on social media platforms, and mentioning the store to another friend/family/colleague is all part of a good word of mouth.
When the customers are happy they will spread that feeling to others as well. But that is also the case when they are frustrated or disappointed as well. A complicated checkout process and confusing landing page design can lead to a negative user experience and an increasing abandoned cart rate. It will create a bad impact on your brand image as well.
4. Developing Trust Issues
When customers have a negative experience while shopping from you and abandon the cart, it develops a lack of trust. It is one of the big shopping cart abandonment effects. Because trust is one of the main aspects of creating loyal customers.
Also, it helps customers come back to your site and helps reduce the retention rate. However, lack of trust will make you lose those income sources and you need to start converting from the first point.
5. Slower Website Speed
Slower website speeds can cause to reduction conversion rate by 4.4%. But can abandonment carts slow down your website? Well, it can in extreme cases.
High-level of traffic adding thousands of products in the cart can take up server bandwidth and slow your entire site down. That means actual customers are left with a frustrating, slow-loading site. In the end, they will head to your competitors.
Read: How to Speed Up WooCommerce Store that Increases ROI
6. Higher Retargeting Cost
Retargeting is the strategy where marketers target users who have shown interest in the product, or applications but didn't complete their purchase.
Retargeting campaigns aimed at recovering lost sales can cost between $0.66 and $1.23 per click, which is often less costly than other PPC and CPC ads.
However, when more customers are abandoning their carts, it costs more to retarget them and bring them back to the site. Owners normally spend thousands to bring customers for the first time but have to add a few more dollars to bring them back again. That means higher retargteing cost.
7. Losing Money on Ads
Most eCommerce owners are spending lots of money on your advertising campaigns for specific reasons. But what if the customers that come from those ads leave before purchasing anything? That means all the money spent on ads is wasted.
This is one of the major online shopping cart abandonment effects.
Scary, isn't it? These are the consequences you may face from the increasing rate of abandoned carts. But don't worry we have prepared a list on how you can reduce the abandonment cart rate.
Proven Techniques to Win Back Your Lost Customers: Abandoned Cart Recovery Tips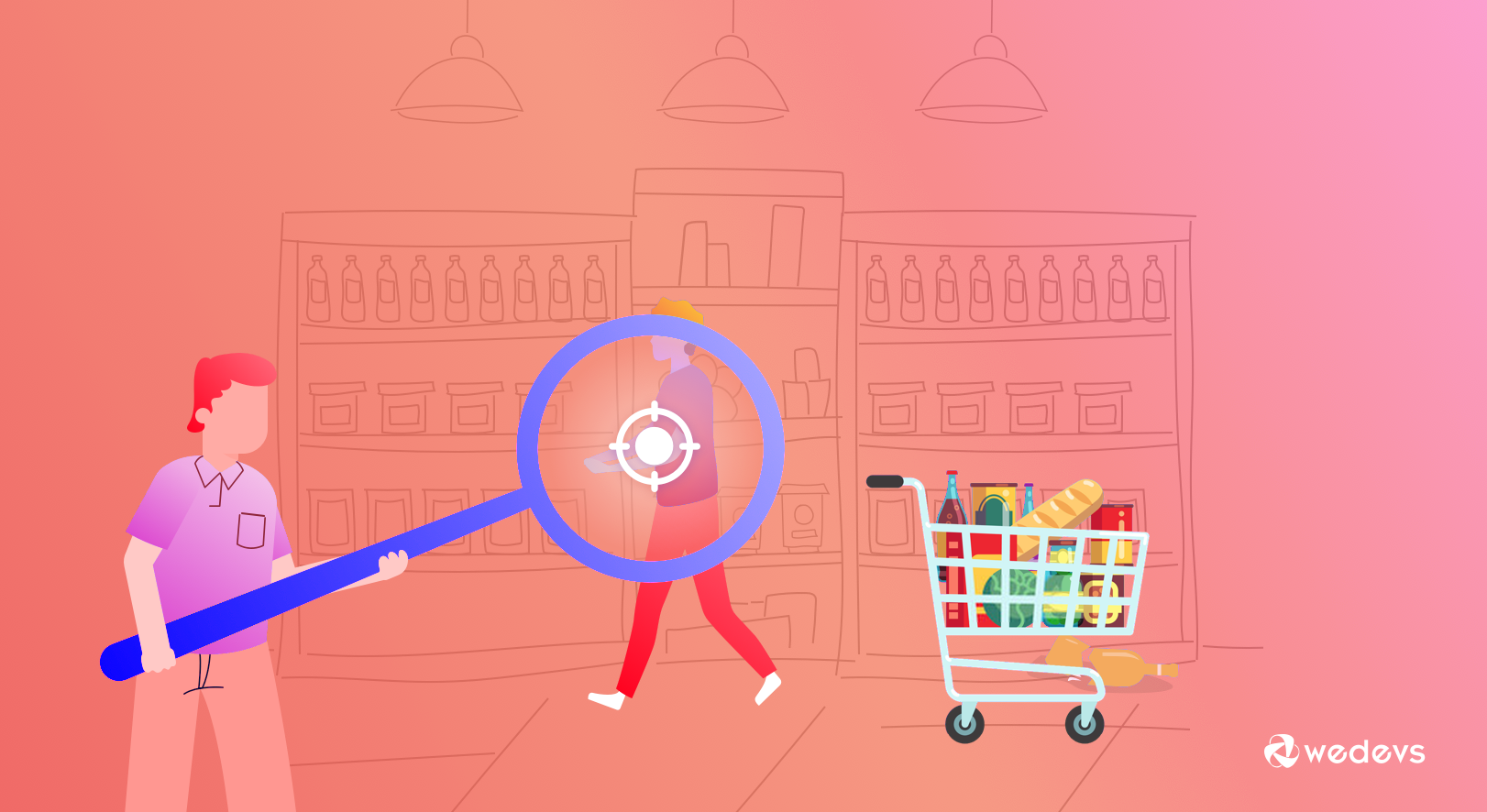 Although there are many causes and effects of online shopping cart abandonment, with the right strategy you can surely reduce the rates.
When you are figuring out how to avoid abandoned carts, you need to focus on the reasons why shoppers are leaving and what is your role to change that. You can do it by looking at analytics data and identifying dropoff points, conducting user research and surveys, or comparing your checkout flow to competing sites.
But you need to follow the best practices to counter this problem. Here is what you need to do,
i) Provide a Comprehensive Product Description
It is very important that you provide the perfect description of your products that truly catches what your product is all about.
ii) Make the Checkout Process a Breeze
As you already guessed that customers are impatient and your main goal is conversion. So, keep the checkout funnel as simple as possible.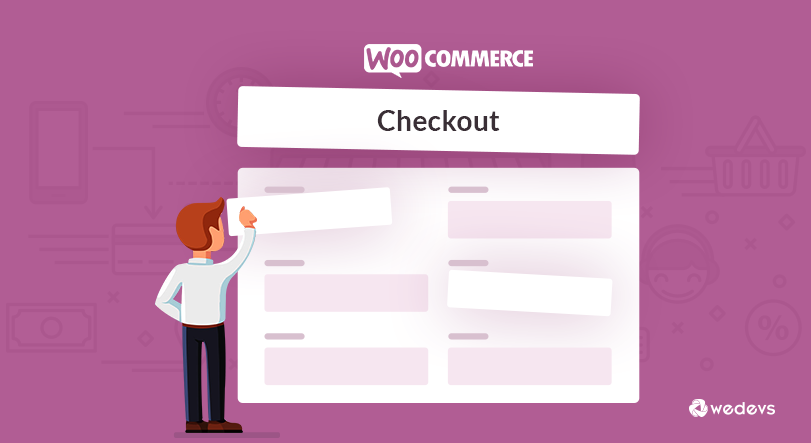 iii) Offer Guest Checkout
Don't force your customers to create an account to complete the purchase. Rather add a guest checkout feature so that if a customer likes something they can immediately purchase it.
iv) Be Crystal-Clear About All Costs – Especially Shipping
Don't wait till checkout to tell customers about shipping. The high prices are one of the major reasons for cart abandonment. State the shipping rate clearly and on the first page.
v) Give Your Customers Multiple Payment Options
Add as many payment options as you can. Along with the reputed and common payment options like PayPal, Stripe, and Wirecard, try to add local payment options as well.
vi) Offer a Money-Back Guarantee
Don't make your customer feel hesitant. When you provide them with a money-back guarantee you are standing with them through the purchase process. This strategy can also help if you want to increase online sales of your store.
vii) Avoid Forcing Customers to Subscribe
Along with not forcing them to create an account, don't force them to subscribe as well. You can keep it as an option but don't tell them they have to subscribe in order to complete the checkout process.
viii) Make Sure the Delivery Process is Smooth and Trackable
Last but not least, make sure your customers have access to a delivery timeline and can track every step of the delivery status. Don't make them sit around and wonder where the product is.
ix) Create an Abandoned Cart Email Strategy
This is very important. Collect the emails of the customers who abandoned their carts and send them emails. Offer them discounts or other rewards that will entice them to go back and complete the purchase. We will show you how to do that in the bonus part.
By following these proven hacks, you will be able to reduce your cart abandonment by a large margin.
How to Use Cart Pulse WordPress Plugin to Collect and Send Abandoned Cart Emails

Here are some stats for you,
The average open rate of the abandoned cart emails is 41.18%, the click rate is 9.50% and according to MooSend, the conversion rate is 10.7%.
So sending abandoned cart emails is a smart way to win back your lost customers. You can collect and send emails automatically using CartPulse, an abandoned cart plugin that helps WooCommerce store owners manage their abandoned carts. Let's see how it helps to reduce abandoned carts.
What is CartPulse & What Does it Do
CartPulse is an up-and-coming automated abandoned cart plugin for WooCommerce stores. This plugin is specially made for store owners who are looking for a simple and automated solution to solve their abandoned cart issues.
It tracks abandoned carts from the backend, which you can add to your abandoned cart list. If the site visitor adds something to their cart but doesn't purchase it within 10,20,30, 40, etc minutes, then CartPulse will consider this an abandoned cart. It will also start a recovery email campaign to recover the lost sales.
Noteworthy Features of CartPulse
This plugin has features that will help users easily collect the users who abandoned their carts and send emails to them automatically. Its features include,
Dashboard with in-detailed reports including graphs, charts, cart funnel
Organized list with the names of abandoned cart customers
Engaging email templates and pre-made email sequence
Ability to create your own email sequence
Cart Overview report data with date filter
Cart Details – Recovery URLs, Conversions, Deleting carts, History, Customer info
Exit-intent pop-up to collect emails
Monitor all carts with their items saved
Ability to track guest checkouts and more.
Now, let us see how to use this plugin for abandoned carts. But first, make sure you have a running WooCommerce site.
How to Collect and Send Abandoned Cart Emails
Now we are going to show you how to send and collect abandoned cart emails using CartPulse.
Step 01: Collect Abandoned Cart Emails
At first, you need to configure the settings in order to collect emails from the customers who abandoned their carts. To do that, go to WP-Admin –> CartPulse –> Settings.
In the General section, you need to Enable Cart Tracking and Enable Guest Cart.
Next, in the Email section, Enable Guest Email popup. Also, set a time limit, after that time an auto email popup will be opened for guest customers.
Save changes after you are done.
This is the pop-up your customers will see when they leave the site,
You will find the list of the customers who abandoned their carts in the WP-Admin –> CartPulse –> Carts section.
Step 02: Send Abandoned Cart Emails
After you have collected the emails, then it is time to send the emails. You will find that there is already three ready-made email template in the WP-Admin –> CartPulse –> Emails.
You can customize the emails as you prefer. Also, change the name of the template, and add the customer's name in the subject lines. The most important part is you can edit the template using blocks.
After you have customized the email template, then it is time to choose the trigger frequency. That means you need to set the time when the mail will be sent after the abandoned cart. Hit the Save button after you are done.
If you want to know more, check out the CartPulse documentation.
This is the way you can set up CartPulse to collect and send abandoned carts automatically.
FAQs on Online Shopping Cart Abandonment Effects
What is the number one reason for shopping cart abandonment?
In the Brilliance study, the top reason for shopping cart abandonment was unexpected shipping costs.
How long should you wait before sending an abandoned cart email?
Send the first email after 1 hour. Then wait at least 24 hours before sending a second email. Your second email should create a sense of urgency.
Why abandoned cart emails are important?
Abandoned cart emails work to remind customers of items they left in the cart, enticing them to come back to purchase what they are already so close to buying.
Learn About the Online Shopping Cart Abandonment Effects & Take the Necessary Precautions
After knowing the reasons for the cart abandonment and its effects, hopefully, now you will be more careful regarding this issue. We have also discussed recovery techniques you can use to reduce abandoned cart rates.
And as an added bonus, we have mentioned CartPulse, a revolutionary plugin to manage and reduce abandoned carts.
There is a lot of information in this article. So, don't get overwhelmed and try to take it step by step. And if you found the article insightful, share it on your social media. Or, if you want to add something, do let us know in the comment section.