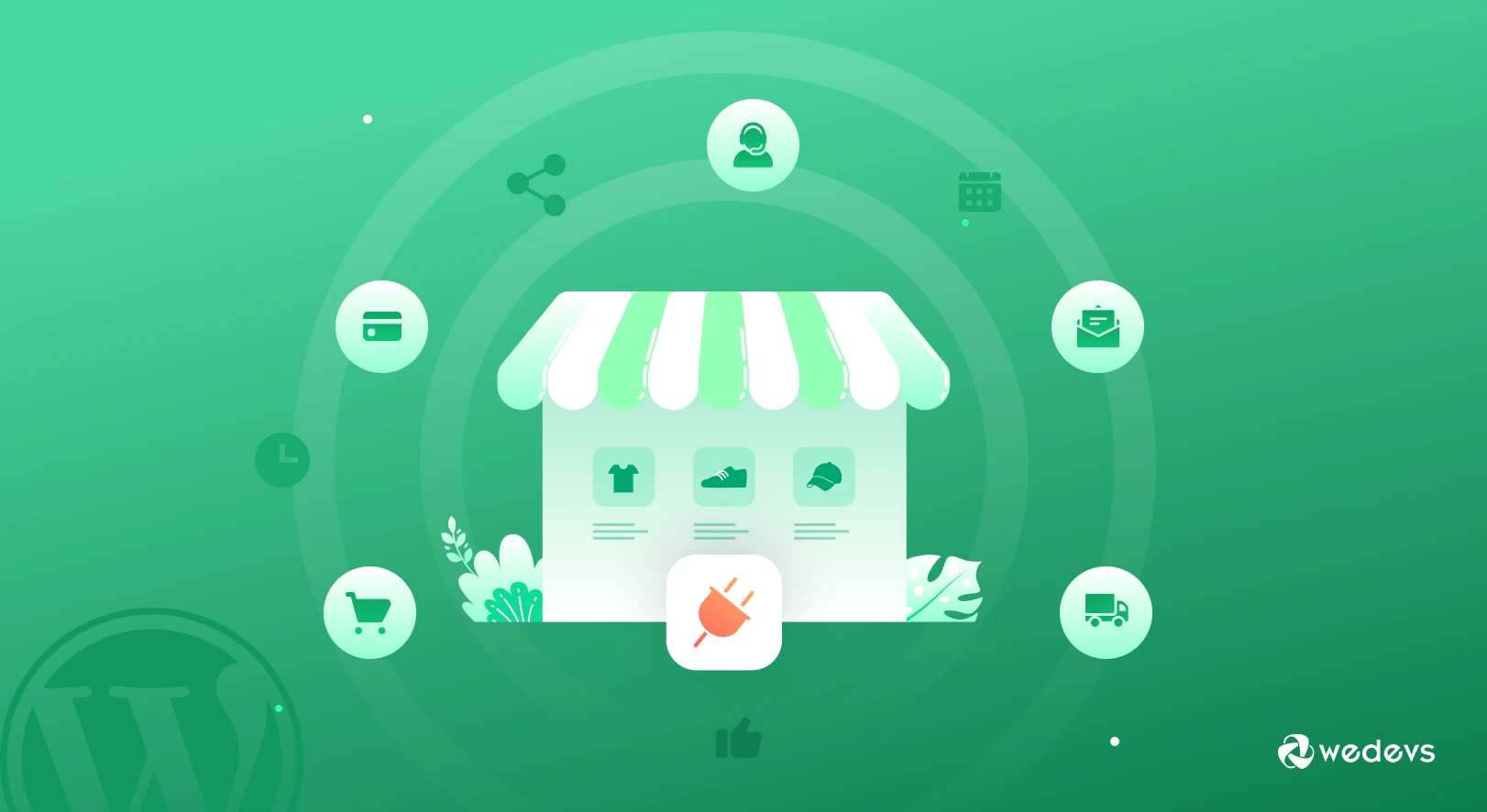 Top 9 Free WordPress Plugins for eCommerce
When it comes to setting up an online store, WordPress is a popular choice for most businesses nowadays. While there are some costs associated with setting up a WordPress site, there are also many free WordPress plugins for eCommerce available that can help you turn your site into an eCommerce store.
Starting an online store can be a daunting task for many small businesses, but it can be surprisingly easy with the right tools.
As we all know, WordPress is a popular content management system that powers millions of websites right now, and there are plenty of free and paid eCommerce plugins available to turn your site into a fully-fledged online store.
So, in this article, we'll take a look at 9 of the best free WordPress eCommerce plugins. These plugins are all actively maintained and offer a variety of features to help you build a successful eCommerce store. More essentially, if you starting off new and has a limited budget then these plugins will help you get started with selling online in a cost-effective way, as they're all free to use.
What to Look For Before Getting a WordPress eCommerce Plugin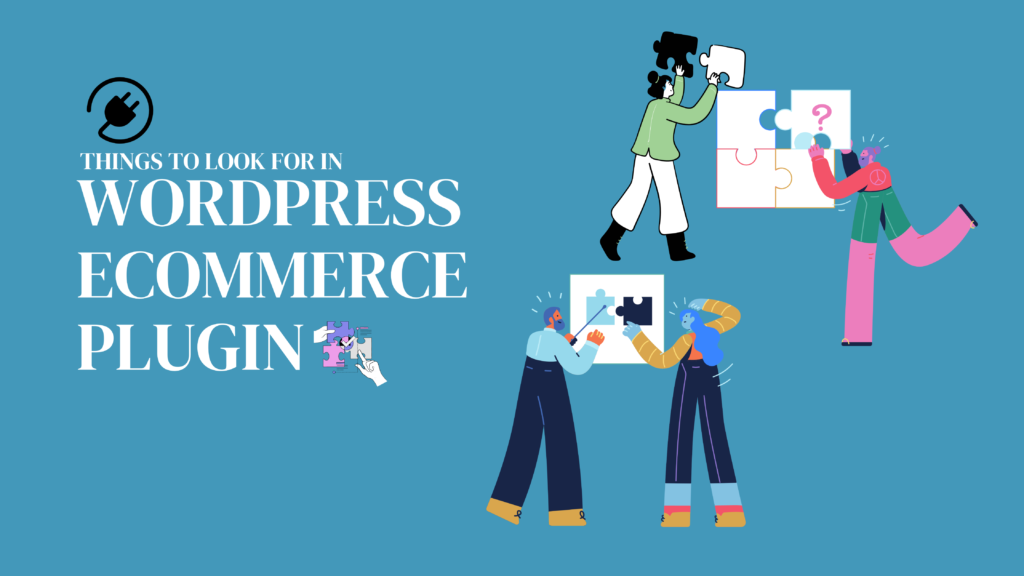 There are a few things you should look for before getting a WordPress eCommerce plugin.
First, make sure the plugin is compatible with your version of WordPress. Second, check the reviews to see what other users have to say about it. Third, ensure it has the features you need, such as support for multiple payment methods and shipping options.
Finally, consider the price. Some plugins are free, while others come with a monthly or annual subscription. Choose the plugin that best fits your needs and budget. Apart from these, as a general WordPress user there are some more common factors that you should keep in mind such as the plugin's:
User-friendliness & UX
A plugin with a user-friendly interface makes it easy to do all sorts of things, from adding a new product or creating a coupon. This improves the user experience of the user to a great extent as well, who can easily find what they're looking for.
Feature Update & Release Frequency
A plugin that releases regular updates to its features or bug fixes is something you should always look for while getting an eCommerce plugin. Future updates to your plugin will ensure that your plugin will stay up-to-date with the platform and will work well with it at all times. This includes fixing any bugs or glitches that cause problems. The latest features of the updated plugin for eCommerce will also deliver a way to enhance your website. So knowing whether a particular plugin will provide regular feature updates and releases new versions or not is highly essential.
Customer Support System
You'll want to make sure the eCommerce plugin you choose has been thoroughly updated and is still being supported by the developers. Good customer service is a must-have should anything go wrong with your website since you want to ensure that your customers will be able to contact you in case they have any issues while shopping on your site. It may not sound like a big deal, but it can actually be very helpful in case you run into any issues.
Integration Choices with Other Addons
When selecting an eCommerce plugin it's important to take into account the various addons / supported plugins that are available for the specific platform you choose. When your customization options are endless, you can create any type of eCommerce website you want!
Maintenance Cost
It should be in your best interest to pick an eCommerce plugin that has a low cost in maintaining it. In this regard, WordPress plugins for eCommerce are really flexible as it allows you to integrate a hosted eCommerce platform into your WordPress site. This is especially effective when you don't want your plugin to have too many overhead costs.
Best Free Essential WordPress Plugins for eCommerce to Boost Your Business
Even though these WordPress plugins for eCommerce are free, to unlock their advanced features, you might need to upgrade to these plugin's pro version along with installing some of its external add-ons.
WooCommerce

WooCommerce is the worlds leading, the open-source eCommerce platform that offers the best online shopping experience for its customers. It is a flexible, affordable, and scalable platform that is exclusively built on WordPress.
More essentially it offers flexible and secure payment options, which include the most popular payment method, PayPal and Stripe. Shop owners can also manage orders on the go by using the WooCommerce app on their smartphones.
With WooCommerce, every business can build and customize their website without any technical knowledge, which makes it ideal for both small and large businesses. This renowned eCommerce platform enables you to optimize your sales and grow your business with maximum flexibility.
Key Highlights
Customize your eCommerce website to match your brand with WooCommerce.
WooCommerce allows you to sell physical or digital goods.
Take payments via credit card, PayPal, and others.
WooCommerce is the most popular eCommerce platform on WordPress and is used by over 4 million online shops.
It is fully customizable, so you can use it to create an online store that matches your branding.
You can also add WooCommerce extensions on top of the base platform to get even more functionality and features.
User Ratings: ⭐⭐⭐⭐⭐
Dokan Multi-vendor Marketplace

Dokan is a full-feature eCommerce multi-vendor marketplace plugin that can be easily installed on any WordPress website along with WooCommerce to turn it into a multi-vendor marketplace. It has all the features you need to sell anything on your WooCommerce website.
From simple digital downloads to physical products, Dokan has all the features a business needs to succeed online. With this popular marketplace solution, you will be able to create a complete multi-vendor store to sell your products. The plugin is easy to use, yet flexible and powerful enough to build any kind of online store you can imagine!
With custom themes, a robust marketplace, great customer service, and much more, Dokan is guaranteed to meet and exceed your expectations.
Key Highlights
Create multiple sellers on your website and manage their orders.
Manage orders, customers, and products from the front end.
Get insights with reports and statements on time with detailed insights about store performance.
Easy withdrawal system for the money of vendors.
Provide a better user experience for customers and vendors.
Expand your store and earn from each sale.
User Ratings: ⭐⭐⭐⭐⭐
Easy Digital Downloads

This is a unique solution dedicated to selling non-physical products such as media (audio or video) e-books, software, themes, or templates by simple upload and adding the Buy Now (or Add to Cart) button on the web page.
There's no need for programming knowledge, an external server is not needed since your products are in their hands already! It also comes with the option to let the customer save their cart or add the products they found interesting in some kind of list – like a wishlist – so they can easily come back and check it out anytime.
As an added bonus, you will also get access to past items downloaded by your customer in case they need your stuff again. Yet another primary reason why EDD is currently the top-selling solution for digital goods is because of file access control.
Key Highlights
Fully customizable shopping cart and you can set up your own theme and customize each element as you wish.
Create your own pricing structure without having to worry about product prices.
Easily create discounts, coupons, and promotions.
A complete shopping cart, with highly customizable & clean checkout.
Payment is flexible, and customers can be managed in detail.
Detailed eCommerce reports and secure file protection with tools to track your sales and give you the information you need to run an efficient business.
User Ratings: ⭐⭐⭐⭐⭐
WP User Frontend

WP User Frontend is the WordPress frontend post submission plugin with a simple yet powerful form builder. It allows you to create a custom form and manage submissions from the WordPress backend. You can also use it to create a membership site or profile builder.
More essentially, it lets you create customized forms with custom post-types. The user can manage transactions from simple subscription packs to pay-per-post. You can receive payments from users, send confirmation emails and even manage the entire process of subscriptions and payments on your end.
Key Highlights
Make your own pricing packages and tiers, and set the number of posts allowed and the price.
You can create a free account and get more features when you upgrade.
It's a great tool for online business owners to add a subscription feature to their site.
Create subscription packs, pay-per-posts & receive payments from users.
Manage Transaction (All Transaction History, All Transaction List, Approve Transaction, Decline Transaction)
User Ratings: ⭐⭐⭐⭐
Ecwid

Ecwid is the Ecommerce Shopping Cart that powers thousands of online stores with its cart management solutions. It's feature-rich and easy to use, so you can sell more products, faster.
Whether you're selling products one at a time or in bulk, Ecwid has everything you need to get your store off the ground and keep it running smoothly – from a simple shopping cart to real-time shipping integration, an affiliate program, Instagram, and Facebook selling option and more!
Key Highlights
Get up and running in no time with our easy-to-use shopping cart.
Responsive design and fully-integrated mobile app make your eCommerce store available on any device.
Impressive customer support with Dedicated, 24/5 support, and help desk.
Intelligent shipping and taxes module, you can automatically calculate shipping costs and taxes for each product in your store.
Provides a free eCommerce mobile app for iOS and Android users that allow them to manage and sell from the store on the go
User Ratings: ⭐⭐⭐⭐
Happy Addons
If your WordPress site is designed with Elementor, this premium yet free plugin will enable you to build a lucrative yet professional-looking eCommerce site with some cool widgets. Happy Addons takes customization flexibility to the next level by allowing all of its users to tweak each template to suit their individual needs.
It features over 70+ handcrafted full-page Elementor layouts to give your store a professional outlook and a plethora of pre-made templates of all kinds, including page templates, email templates, and more.
It not only has key Elementor page templates but also includes exciting widgets like a mega menu builder, post grid, WooCommerce product grid, tooltip, slider, and much more which make it one of the most flexible and unique Elementor addons to build and design your eCommerce store in WordPress.
Key Highlights
Enjoy 400+ section blocks along with 70+ Full Page Elementor Templates
Easily copy paste elements within a single domain
Get to have limitless section nesting within the existing single section of Elementor Page Builder
400+ preset designs to get you started with your site design quicker
Get to copy any design from Happy Addons Demo site to your main site with the Live Section Copy feature
Bring creative touch to your e-store design with the innovative custom shape image feature.
Apply various CSS transforms like translate, rotate, scale and skew without any limitations.
User Ratings: ⭐⭐⭐⭐⭐
weMail

weMail is a powerful and the most cost-effective email marketing tool with integration to WordPress for its users. With this robust tool for your eCommerce email marketing team, you can easily create and send newsletters, autoresponders, and other types of email campaigns to your subscribers and customers.
If you are using EDD, you can easily send an automated Thank You email. With WooCommerce integration, users can collect email contacts from checkouts and send emails. Moreover, with each WooCommerce/EDD & FastSpring store order, you can collect subscribers and put them into an email list for weMail to retarget and promote your store or products with ease.
Not to mention, it provides an easy way to manage your subscribers and track your campaign results effortlessly. Once integrated with WordPress, the users can send every transactional email via weMail without any hassle.
Key Highlights
With advanced e-Commerce segmentation, you can target subscribers based on orders and products purchased/frequency/activity/last purchased, etc.
Collect subscribers each time a new user creates an account on your site.
Easily import all your WordPress users to weMail subscribers.
Auto import subscribers from WordPress to weMail.
Send automated newsletters and transactional emails to your subscribers.
Boost your WordPress sales by running effective email campaigns.
Start collecting emails from your WordPress blog, while keeping the opt-in forms on your blog.
User Ratings: ⭐⭐⭐⭐
wePOS

wePOS is a WooCommerce Point of Sales plugin that can facilitate taking orders, tracking inventory and scanning Bar codes to input the products into your online store. It is a very flexible and fully-featured POS plugin that can serve as a replacement for more expensive POS systems with more robust features.
It is a super-fast POS solution for WordPress that uses WooCommerce REST API and some custom APIs.
The solution comes with a user-friendly interface that makes the navigation of the user easier. There are hotkeys to support the plugin for using its features faster. wePOS uses Appsero SDK to collect some telemetry data upon user's confirmation. This helps the troubleshooting of the plugin faster making key product improvements.
Key Highlights
Simultaneously get to manage unlimited outlets and counters hassle-free.
Without losing data, operate multiple live cart management with its tab style Cart Management feature.
Cashiers get a secure log-in page to manage the system right from the front end.
Easily capture customer data and apply discounts to products wherever applicable.
Get to scan and filter products by category.
Manage multiple live carts at a time and has the option to scan with a barcode.
User Ratings ⭐⭐⭐⭐
WooCommerce Conversion Tracking

Now if you have an eCommerce site, being able to track your conversion is something you would really desire. With WooCommerce Conversion Tracking, seamlessly connect your WooCommerce store to the best ad providers on the market. Send user-triggered events from your eCommerce site to the ads platform of your choice and start retargeting like a pro!
Key Highlights
Intregatition for free with popular platforms like Facebook, Twitter, Google Adwords
For Facebook, get tracking data of Add to cart, Checkout Initiation, Completion of purchase, and registration
For Twitter get tracking data for completion of purchase
It supports any platform for Custom Pixel
Leverage the power of bing ads with more precise targeting & retargeting
User Ratings: ⭐⭐⭐⭐
Utilize The Right WordPress Ecommerce Tool To Manage Your Online Business Better
For most businesses nowadays, picking the best free WordPress eCommerce plugin is quite tricky. It all depends on your personal needs, the complexity of your site, and the features you need to have. In this article, we have taken an in-depth look at some of the best WordPress eCommerce plugins that fulfill the needs of maintaining and managing a complete e-commerce store to help you make a more informed decision.
But it's also true that there are a lot of WordPress eCommerce plugins available out there and not all of them are created equal. So there is every chance one can easily get confused as to which one to get for their business. Not to mention the importance of choosing the right plugin for your needs in order to get the most out of your eCommerce store.
Therefore to help you make the best decision, we've handpicked and compiled a list of the 9 best free WordPress eCommerce plugins for 2023 that we felt would best suit your e-commerce business from all angles. Whether you're looking for a plugin with robust features or one that's simple and easy to use, you're sure to find the perfect fit on our list above.
Having said all that, if we are given the task to pick a couple of good ones for your e-commerce site from the list above, then we would have picked WooCommerce and Dokan Multi-vendor marketplace plugins along with all its associate modules and essential addons. These two plugins pretty much cover all the elements and entities required to operate or run a full-fledged eCommerce marketplace with WordPress.

What other free WordPress plugins for eCommerce do you use? Did we miss any must-have ones according to you? Let us know in the comments below.