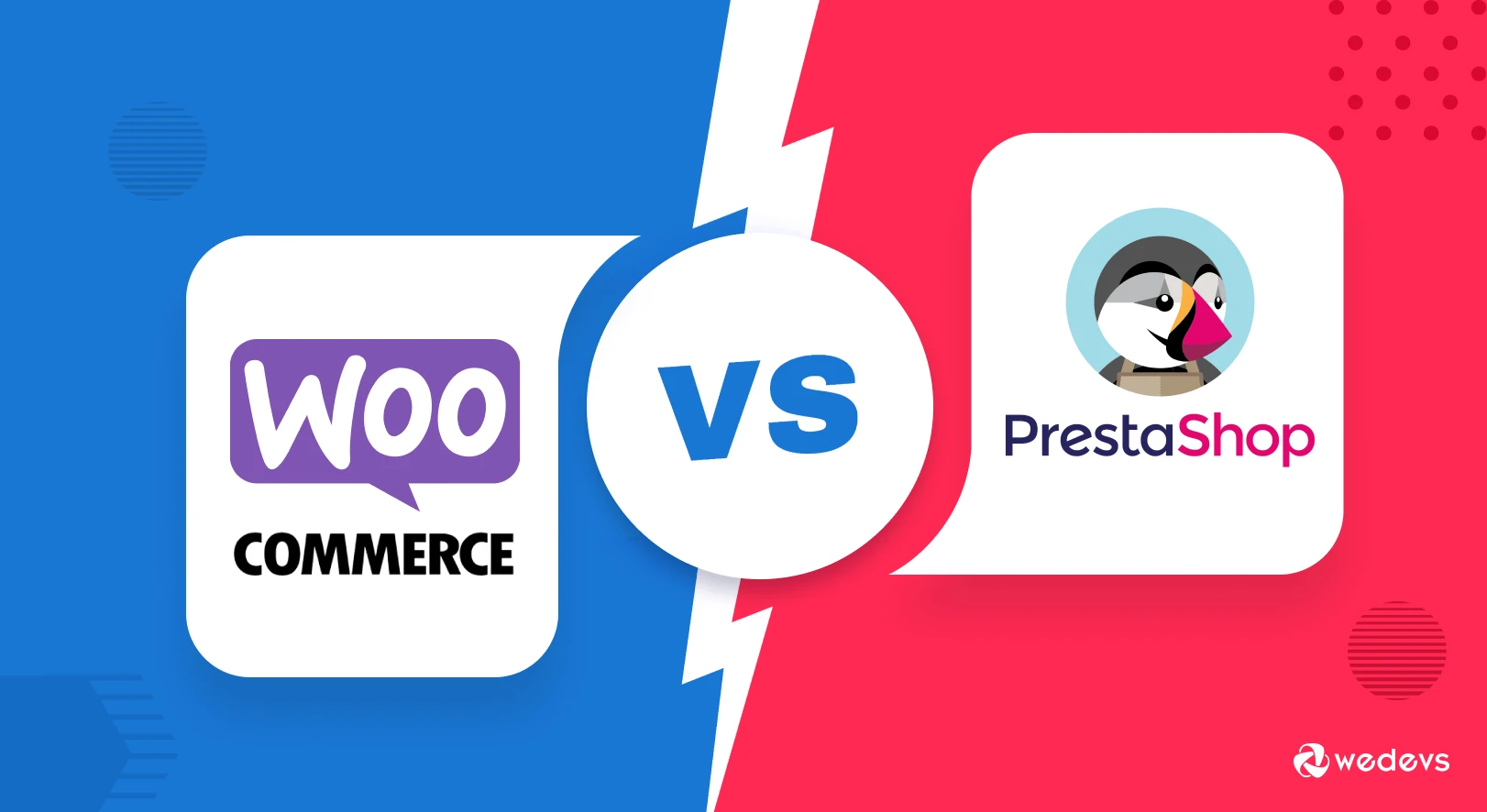 WooCommerce vs PrestaShop: Which Ecommerce Platform Is Best for Your Store?
If you are confused to choose from WooCommerce vs PrestaShop to kickstart your own eCommerce business, we're here to help you out.
Starting anything new is always exciting, all you need is to follow the right roadmap. If you can select the right platform for your eCommerce store, one of your major duties would be done. Though for new users, setting up an online store and making it functional can be challenging.
For example, WooCommerce and PrestaShop are two popular platforms to build a fully functional eCommerce site and sell products. Both platforms have their own strengths and weaknesses, making it difficult for entrepreneurs to decide which one to choose.
Today we'll share a detailed comparison between these two eCommerce platforms based on various factors such as ease of use, features, pricing, customization options, and more. It helps you to decide which one would be the best suited for your needs. So, keep reading to unveil everything!
* If you are in hurry, you can straightly jump to our WooCommerce Vs PrestaShop: Summary part.
A Quick Overview of WooCommerce
WooCommerce is an open-source eCommerce platform that runs on WordPress. It was developed by WooThemes and later acquired by Automattic (the parent company of WordPress) in 2015. WooCommerce makes it easier for anyone to start an online store, regardless of their technical background.
With WooCommerce, you can sell physical and digital products, subscriptions, and services. It also lets you manage inventory, process payments, and efficiently handle shipping and tax options.
Exclusive Features of WooCommerce
Allows users to manage their stores from the WP-Admin dashboard.
Supports marketing campaigns such as discounts, coupon codes, usage limitations, etc.
Provides advanced reporting facility including sales, inventory, overall store performances, etc.
Supports plenty of popular payment gateways, Paypal, Stripe & others.
Allows users to calculate the shipping costs in different ways for product delivery.
Options to control tax settings with local tax rates including tax classes.
A Quick Overview of PrestaShop
On the other hand, PrestaShop is a free and open-source eCommerce platform that allows you to create and manage an online store efficiently. It was first launched in 2007.
This popular eCommerce platform is developed in PHP and uses a MySQL database. PrestaShop also offers many useful features to run your online business successfully.
Exclusive Features of PrestaShop
Allows users to build almost any type of online store.
Offers a user-friendly interface and supports multiple languages.
Supports a wide range of community templates and modules.
Has built-in SEO optimization tools that help online stores rank higher in SERPs.
Supports various payment gateways and shipping methods.
Provides users with useful documentation to help troubleshoot.
Let's Check The Current Trends for WooCommerce Vs PrestaShop
Below you can find the graphical statistics of WooCommeerce & PrestaShop in Google trends for the past 12 months :
The above stats show the public interest in both WooCommerce and PrestaShop over the last year. As you can see WooCommerce is far ahead in this regard compare to PrestaShop.
Let's check the trends over the past 5 years of WooCommerce and PrestaShop :
The graph shows the statistical change in market trends between WooCommerce and PrestaShop in the last 5 years. WooCommerce is ahead in terms of public interest though PrestaShop is growing at a great speed.
These two open-source platforms started slow and took time to make their place in the market. But there is no doubt that WooCommerce was at the center of public interest from the very beginning.
The Outright Comparison Between Two Popular eCommerce Platforms
WooCommerce and PrestaShop are both popular eCommerce platforms used by businesses around the world. Depending on your store's needs and goals, you have to pick the right tool.
Here are some key factors to consider when comparing WooCommerce vs PrestaShop:
1. WooCommerce vs PrestaShop: Market Share
Both WooCommerce and PrestaShop are popular eCommerce platforms, but WooCommerce has a larger market share than PrestaShop.
According to BuiltWith, as of January 2023, 29% of all eCommerce websites use WooCommerce, while PrestaShop is used by only 1.6%.
One of the main reasons for WooCommerce's popularity is its integration with WordPress, which is the most popular website platform in the world. Many businesses already use WordPress for their website, so adding an eCommerce store with WooCommerce is an easy choice.
Our Verdict: WooCommerce is undoubtedly a winner here because it holds the larger market share to host eCommerce stores.
2. WooCommerce vs PrestaShop: Installation
Both WooCommerce and PrestaShop are user-friendly platforms. However, WooCommerce may be slightly easier to use for those who are already familiar with WordPress. On the other hand, PrestaShop has a straightforward installation process and a well-organized dashboard that makes it easy to use.
To install WooCommerce, you need an active WordPress site. From your wp-dashboard, go to Plugins → Add New. Search for "WooCommerce" in the search box. And click on Install.
When it's ready, click "Activate now" as consecutive attempts. Now, you'll get the WooCommerce configuration wizard to customize your store as per your needs.
Once you've done this, you can manage everything right from your WordPress dashboard easily. Such as adding products, managing customers & coupons, checking reports, and so forth,
For WordPress users, it would be super easy to set up and install WooCommerce. If you are not familiar with WordPress, it may take some time to get used to the platform. But it may require some technical knowledge to set up and configure the PrestaShop.
First, you need to download PrestaShop and install it on your server. Once, you install the software, you'll get access to a dashboard that looks like below:
As you can see, the PrestaShop dashboard gives you a bird's eye view to check your store's performance. So, it would be easier to take quick actions where requires. By switching different tabs from the left sidebar you can get access to products, customer information, customer service, etc.
However, for a non-technical person, setting up an online store on PestraShop and connecting it with the server database can be difficult. But once you've done everything, it will reward you with a great store management experience.
Our Verdict: The installation process is easier for WooCommerce, especially for WordPress users. While PrestaShop demands a minimum level of technical knowledge for the configuration. So, WooCommerce wins this round.
3. WooCommerce vs PrestaShop: Ease of Use
When it comes to ease of use, both WooCommerce and PrestaShop offer intuitive interfaces to manage an online store. However, there are some differences as well in the features and facilities provided by each platform.
As we've shown above the installation process is completely different for WooCommerce and PestraShop. Now, your consideration should be how to configure the shop and upload products.
Prestashop gives you a welcome note so you can get a roadmap to create your first product, customize your store, and run it smoothly:
With PestraShop, you'll get a comprehensive editor to upload products with the required details. Here you can insert product name, product image, description, quantity, category, price, feature, shipping option, and more:
On the other hand, WooCommerce gives you the setup wizard during the installation. You can also do the configurations later direct from the admin dashboard. Like PrestaShop, WooCommerce also has a product editor. The design is quite similar to the WordPress classic editor.
You can add every detail of your products using both of these eCommerce platforms. The main difference lies in the interface.
With PrestaShop, you can easily find every setting option for your shop directly from the main navigation menu.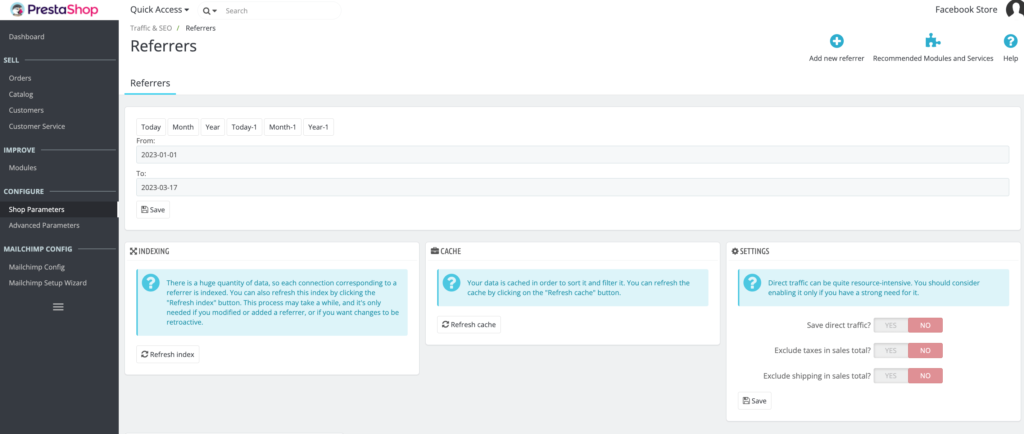 For WooCommerce, you need to navigate to the Admin Dashboard → WooCommerce → Settings. Here, you'll find individual tabs to get each set of configuration options: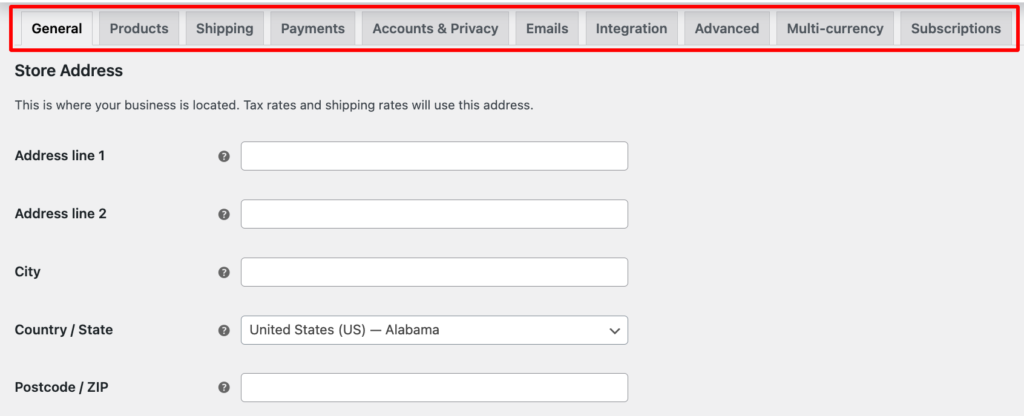 Our verdict: It requires users a lot of time and effort to get habituated to the operational process of both WooCommerce and PrestaShop. This time, it's a tie.
4. WooCommerce vs PrestaShop: Performance and Scalability
There is no doubt, site speed is one of the key components to any eCommerce success. Users tend to spend more time and money on websites that have less loading time. So, it's extremely important to pick the eCommerce platform that takes good care of your store's performance.
As both PrestaShop and WooCommerce are open-source platforms, the performance of the site will largely depend on your hosting service. You may not get the expected speed if you're using shared hosting for your online store. Especially, when it handles hundreds of products in multiple categories with large traffic.
However, WooCommerce has a reputation for being lightweight and fast, especially when compared to other eCommerce platforms. Because it is built on WordPress that supports many performance optimization features. WooCommerce also supports caching, which can improve website speed and performance. However, PrestaShop also provides its users with great support in terms of performance.
Our Verdict: If you're running a mid-size eCommerce business, WooCommerce can easily ensure a seamless user experience. To manage large-scale businesses you may need additional tools or add-ons. While PrestaShop itself is capable to support large enterprises.
5. PrestaShop vs WooCommerce: Security
In terms of security, both PrestaShop and WooCommerce have advanced security features. These 2 eCommerce platforms put their best efforts to keep your store safe from digital threats.
WooCommerce follows secure login practices, including password strength requirements and two-factor authentication. Also, it releases regular updates to address the latest security issues and improve the platform's overall security posture. Moreover, WooCommerce has a wide range of security plugins available. Such as Sucuri Security and Wordfence. These tools imply additional layers of security to the platform.
Inversely, PrestaShop focuses on secure coding practices to minimize vulnerabilities in the software. The code is regularly reviewed and updated to fix any known security issues. It has also built-in features for managing user access. This allows the store owner to control who has access to sensitive information and functions.
Both PrestaShop and WooCommerce offer strong security features, including SSL support, payment gateway integrations, and regular updates.
However, PrestaShop's built-in user access management and secure coding practices may provide an additional layer of security for some businesses. On the other hand, WooCommerce's emphasis on secure login and availability of security plugins may appeal to others.
Our Verdict: Both WooCommerce and PrestaShop share similar security issues. But due to its default PCI compliance, PrestaShop would be one step ahead of WooCommerce in this sector.
6. WooCommerce vs PrestaShop: Additional Modules & Plugins
Both platforms are open source, which means you have complete control over the code and can customize it as needed. Moreover, each of the platforms has a rich library for plugins/modules.
WooCommerce offers 400 extensions developed by the WooCommerce team or third parties. Plus, WooCommerce users get easy access to the large tool store of WordPress with approximately 58,000 plugins. Meanwhile, the number of PrestaShop modules is significantly lower, at about 4,000 modules.
Besides, these platforms offer integrations with a wide variety of third-party services, including payment gateways, shipping providers, and marketing tools.
Overall, both platforms are highly extensible and offer a wide range of options for customization. But WooCommerce may have a slight advantage in terms of flexibility and customization options due to its integration with WordPress.
Our Verdict: These two platforms offer a number of essential tools to extend your store's facilities. But with the diversity of extensions, WooCommerce is the winner.
7. WooCommerce vs PrestaShop: SEO
When it comes to SEO, both WooCommerce and PrestaShop offer a range of features that can help improve your website's rankings in search engine results pages. However, there are some key differences between the two platforms that may impact your decision.
As you know, WordPress is one of the most SEO-friendly content management systems available in the market. And WooCommerce is a popular plugin in WordPress. Additionally, WooCommerce offers a number of built-in features such as customizable permalinks and meta descriptions. It enables users to optimize their sites for search engines with ease.
Here is a guide to SEO for Ecommerce Product Pages.
Moreover, WooCommerce automatically adds Schema Markup to your product pages. It helps search engines understand the content and context of your products.
You'll find many SEO plugins like Yoast SEO inside the WordPress repository, which offers a range of SEO tools and features.

Similarly, PrestaShop also offers several SEO-related tools. Such as URL rewriting and canonical tags. This eCommerce platform allows you to add meta descriptions and tags to your products and categories. So, your product pages get higher rankings on search engines.
For extended facilities, you can use additional SEO tools inside PrestaShop. Such as PrestaShop SEO Expert and PrestaShop SEO Manager, which offer additional SEO features for your online shop.
Our Verdict: WooCommerce gives you extra facility in terms of SEO. As it inherits all of WordPress's available SEO capabilities, especially for blogging. So, users can easily create and optimize blogs or other pages directly from the WordPress dashboard. In PrestaShop, you need to install a blog module that is remarkably costly.
8. WooCommerce vs PrestaShop: Pricing
Both platforms are free to download and use but there are additional costs associated with running an online store on either platform.
WooCommerce is an eCommerce platform built on WordPress. You can easily install and activate this plugin on your WordPress site completely free. You need to bear the initial costs of a domain name (about $12/year), a hosting provider (from $5 – $25/month), and a Secure Socket Layer Certificate (SSL – about $5/year).
As your business starts growing you may need to add extended features and add-ons to your WooCommerce stores. The average price of premium WooCommerce themes and plugins is around $19/per year.
PrestaShop also comes free of cost. Users will need to pay for web hosting, domain registration, and SSL certificate. But the average price of PrestaShop themes and modules starts at $54.99/year. This is almost three times more expensive than WooCommerce.
Our Verdict: WooCommerce wins this round with a cheaper range of prices.
9. WooCommerce vs PrestaShop: Customer Support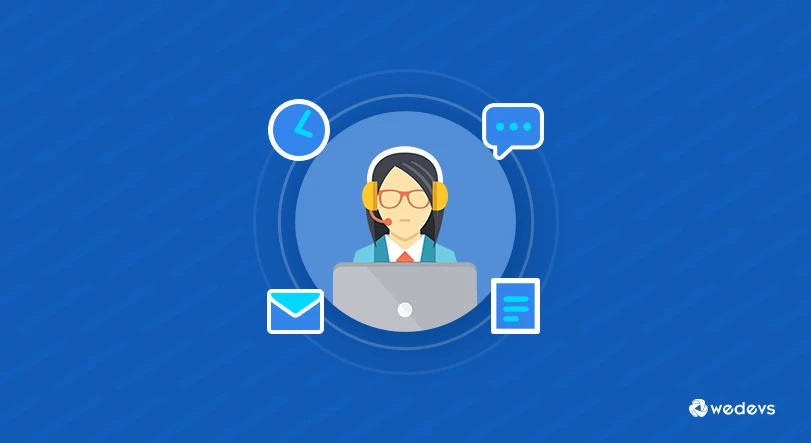 When it comes to customer support, WooCommerce and PrestaShop differ in their approach. PrestaShop has 270 reviews and a rating of 4.3 / 5 stars whereas WordPress has 14543 reviews and a rating of 4.56 / 5 stars.
WooCommerce doesn't offer direct support to its users. They don't provide any support through live chat or phone. Instead, WooCommerce has an active community of users and developers. Here, anyone can ask questions, share experiences, and get help from other users. There are also many helpful resources available for troubleshooting and resolving issues.
You can also open a support ticket on the WooCommerce website. It is said that you'll get a response from the WooCommerce support team within 24 hours. But the actual time will depend on the complexity of your issues.
An insightful guide on- Tips To Ensure Excellent Customer Support In eCommerce Marketplace.
PrestaShop, on the other hand, offers 2 support services: PrestaShop Online Assistance and PrestaShop Technical Assistance. The first option provides a number of helpful resources to assist PrestaShop users. Such as documentation, tutorials, FAQs, and training courses (for merchants and developers). These free resources cover all aspects of setting up and managing an online store. You can seek help from the PrestaShop forum members. There are more than 1.2 million members in the community.
You can avail of premium support as well for additional assistance. It costs you approximately $249 to $1399 depending on the support level.
The verdict: Both of these platforms have strong customer support systems. WooCommerce ensures a seamless troubleshooting process through an active community. PrestaShop offers many options to support its users. This time it's a tie.
WooCommerce Vs PrestaShop: Summary
Above, we've compared the two most popular eCommerce platforms so you can make some constructive decisions. In this section, we'll recap all the important attributes to summarize the things-
WooCommerce Pros & Cons
| | |
| --- | --- |
| Pros | Cons |
| Free and open-source | Requires WordPress |
| High level of customization | Additional costs for premium themes and plugins |
| A wide range of plugins and themes are available | May not be suitable for large-scale businesses |
| Scalable, allowing you to grow your store over time | Some plugins may conflict with each other, causing compatibility issues |
| Good community support | Requires regular maintenance |
| Integrates well with other WordPress plugins and tools | Limited customer support, as it is primarily community-driven |
PrestaShop Pros & Cons
| | |
| --- | --- |
| Pros | Cons |
| Standalone eCommerce platform | Some features may require technical knowledge to set up and use effectively |
| Flexible to use | A limited range of free themes is available |
| Offers advanced features such as multi-store management, marketing tools, and analytics | Some features require paid add-ons or extensions |
| Good for large businesses with a lot of products and customers | Limited customer support |
| Mobile-responsive design | Some security vulnerabilities have been reported in the past |
Ultimately, both platforms have their pros and cons depending on individual business requirements. It's essential to research thoroughly before making any final decision.
A Quick Comparison of WooCommerce vs PrestaShop
Now, take a close look at this comparison table. This will surely help you make a decision with ease.
| | | |
| --- | --- | --- |
| Features | WooCommerce | PrestaShop |
| Ease of Use | User-friendly, especially for WordPress users | Comparatively difficult, requires some technical knowledge |
| Customization | Highly customizable with a wide range of plugins and themes | Truly flexible with a good selection of modules and themes |
| Advanced Features | Limited compared to PrestaShop, but offers many useful features for small and medium-sized businesses | Offers advanced features like multi-store management, marketing tools, and analytics |
| Target Users | Small to medium-sized businesses, individuals, and WordPress users | Large businesses with a lot of products and customers |
| Payment Options | Integrates with many payment gateways, including PayPal and Stripe | Supports a wide range of payment methods and gateways |
| Community Support | Good community support and active user community | Good community support and active user community |
| Customer Support | Primarily community-driven, provides direct support to premium users | Several options for customer support |
| Cost | Free to use but require paid extensions or add-ons for advanced enhancement | Free to use but it comparatively costly to buy additional modules |
| Mobile Responsive | Yes | Yes |
| Security | Good security, but vulnerabilities can occur with outdated plugins or themes | Good security, but vulnerabilities have been reported in the past |
Again, it's important to evaluate your specific needs and circumstances before choosing an eCommerce platform. You should consider essential factors like the size of your business, your technical expertise, and your budget.
PrestaShop vs WooCommerce – FAQ
Is WooCommerce cheaper than PrestaShop?
Yes. For both platforms, you need to expend the same cost for the domain & hosting and an SSL Certificate. But the average price of themes and modules in PrestaShop starts at $54.99/year. Where for WooCommerce it starts at $19/year. This means PestaShop is 5 times more costly than WooCommerce.
Does WooCommerce offer direct support?
WooCommerce usually prefers community-driven support and resources. Plus, on their official website, you'll find helpful guides, tutorials, and troubleshooting tips. Additionally, they offer email support for paid customers who have purchased a premium WooCommerce extension or add-on.

However, free users are not eligible for direct support. You need to purchase a support package from a third-party provider or hire a WooCommerce developer to assist you in troubleshooting or customization.
Which platform is more SEO-friendly, WooCommerce or PrestaShop?
In the SEO aspect, WooCommerce would beat PrestaShop with great remarks. Firstly, WooCommerce inherits all of WordPress's available SEO capabilities, especially for blogging. It enables users to create a blog directly from the WordPress dashboard. In contrast, PrestaShop's users need to install a blog module whose price is significantly expensive.
Is PrestaShop faster than WooCommerce?
Both these platforms put their best efforts to make the user experience remarkable. Analyzing real-life data, WooCommerce is proven to work seamlessly for small-mid sizes businesses. Where Prestashop is designed to support large businesses and works really well for many niche-based enterprises.
WooCommerce vs PrestaShop- Who Wins the Battle?
Choosing between WooCommerce and PrestaShop depends on your specific needs and requirements. Both WooCommerce and PrestaShop offer robust features and functionalities to build an online store. But each has its own strengths and weaknesses.
If you're already a WordPress user or have a relatively simple product catalog, WooCommerce may be the best option for you. On the other hand, if you're not a WordPress user, have a large and complex product catalog, or need multilingual support, PrestaShop will be a handy choice for you.
Ultimately, the decision between these two platforms will depend on your specific needs as an online seller.
However, before taking any decision, we recommend you to check other eCommerce platforms as well-