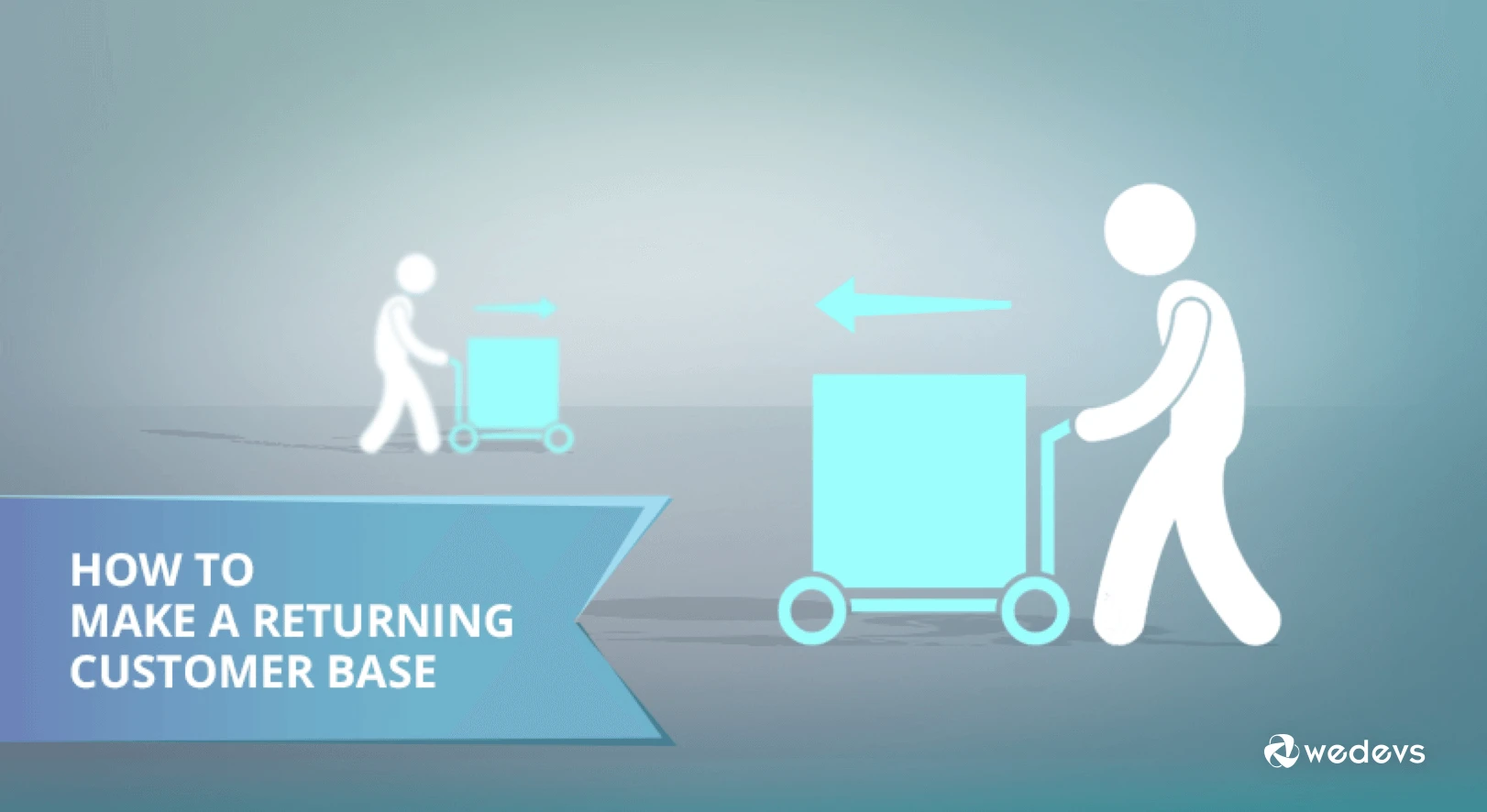 How to Make a Returning Customer Base
Having a long list of customers who come back to you is an achievement. But getting there is hard. It takes a lot of dedication and smart moves. Happy customers have a higher returning rate. So, customer happiness is the magic mantra? Mostly, but there are several other factors that convert a one-time customer to a loyal one.
Loyal customers not only buy regularly from you, but they also recommend it to others and even help you voluntarily to improve your product or services. Think of Apple fanatics, you will get the idea.
Though it's seen that only a small number of your total customers will be regularly coming back to you, they can make a major difference to your total earning. If you sell exclusive products and maintain a stable quality, your customers will also become regular.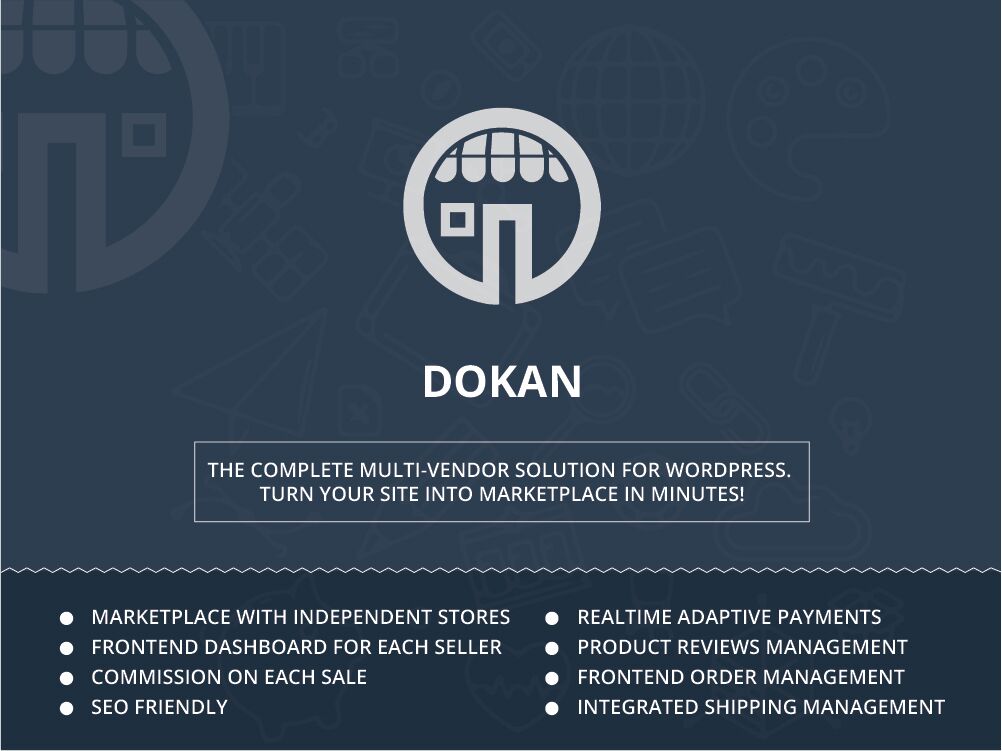 Dokan Multivendor is fully equipped with a messaging system called Store Support. With which, customers can contact the vendors to get any kind of help they need. There are several steps you can take to get customers coming back to you.
Establish a Brand Value
Like I said for Apple, if you have straight forward brand face people will feel more reliable buying from you. Make your brand friendly and convincing.
Give them Better and Personalized Support
When contacting your potential customers, one-time customers or even the regular ones, please keep all of their previous queries, purchase history and other information at your hands so that your approach feels individualized. The best way to provide personalized support is to provide accounts. Dokan signs up customers with their own id, so it is always easy for you to manage pre and post sales service.
Train Yourself and Your Staff
If you are the only one managing your large store, it might get hard when there are too many queries. When answering or making after sales communication, try to be as helpful and friendly as possible. Show generosity and be smart. Say, you promised to deliver a product in 10 days, but if you can manage than in 7 days, do it. It will surprise your customer and build you a reputation of quick delivery. Do not promise things which you can't deliver. Don't just always try to sell, sell, and sell! You have to build their trust, show gratitude, make them familiar with your brand – this is how people come back to you ignoring your rivals.
Ask for Reviews
Ask for a review of your product, your store or your support / delivery service whenever possible. In exchange, you can even offer them a small amount off the top of their next order. Products with more reviews give potential customers a perspective of how good the product is and how good or bad you have been treating your previous customers. Don't get frustrated and hide bad reviews, good and bad make it complete, right? Posting only 5 star rating might seem made up if you are not widely credible.
Make a Priority Customer list
There are some customers that can change your business anytime. They will either order from you in bulk or refer them to their contacts. These type of customers are to be treated specially. Which means, whenever they order, deliver them with top priority, provide them incentives which are helpful and predict their needs. Whenever you are rolling out coupons, going on a shopping week or tips related to his purchased products – notify them everything early, because they are special. This way you will be able to create customers who will advocate for you. Sometimes for smaller stores a few of these customers act as an insurance or even can level you up!
Communicate Back
There are excellent scopes of creating business relations after sales. When you convert a potential customer, try as much as possible to learn about them and keep them on your mailing list. Don't let your customers feel that after you have sold your product to them you don't care about them anymore. Send newsletters, offers or simply if he/she was happy with the product or the overall service experience.
Offer Incentives
If you don't offer incentives, you are simply boring to the customers. Regularly device discounts, specially during holidays. Some customers find that reducing a product's price actually reduces its value. So there is another way where you can give away a smaller relevant product jamming your warehouse and get the shelves clear. But these may not appeal much to bigger customers, to incentivize them you can offer a credit bonus after they add a certain worth to their cart on checkout or you can offer them rewards based on their monthly performance.
Socialize
People have a growing tendency of looking for stuff first at social sites and then at the official website. Most people usually spend some time almost everyday scrolling through their social network. So, if you can manage to be on that network, it will be easier for you to get more access to them and they might expect faster responses from you there too. Plus, being connected socially increases the trust factor.
Take feedback
Always take feedback from your customers about your brand, products, delivery or payment methods. Feedbacks will help you improve your services. Say, you are choosing a new theme or a new line of products for your store and you want some of your customers to choose how they will be presented, so you give them a sneak peak. Won't you feel special if your favorite rock band asked you to choose their outfit for a show? This is something like that. Make them feel special and also get the feedback you need.
Simplify the Process
Make the customer experience as simple and smooth as possible. Simplify your payment, checkout or inquiry methods, take a deep breath to pick the best gateways for your customers and of course, make the refunding process easier. Dokan will be adding a new core feature to the plugin for refunding orders, that's currently the upcoming big news!
Well, that's about that! For more tips like this, please subscribe to our newsletter. We will send you when we have something.