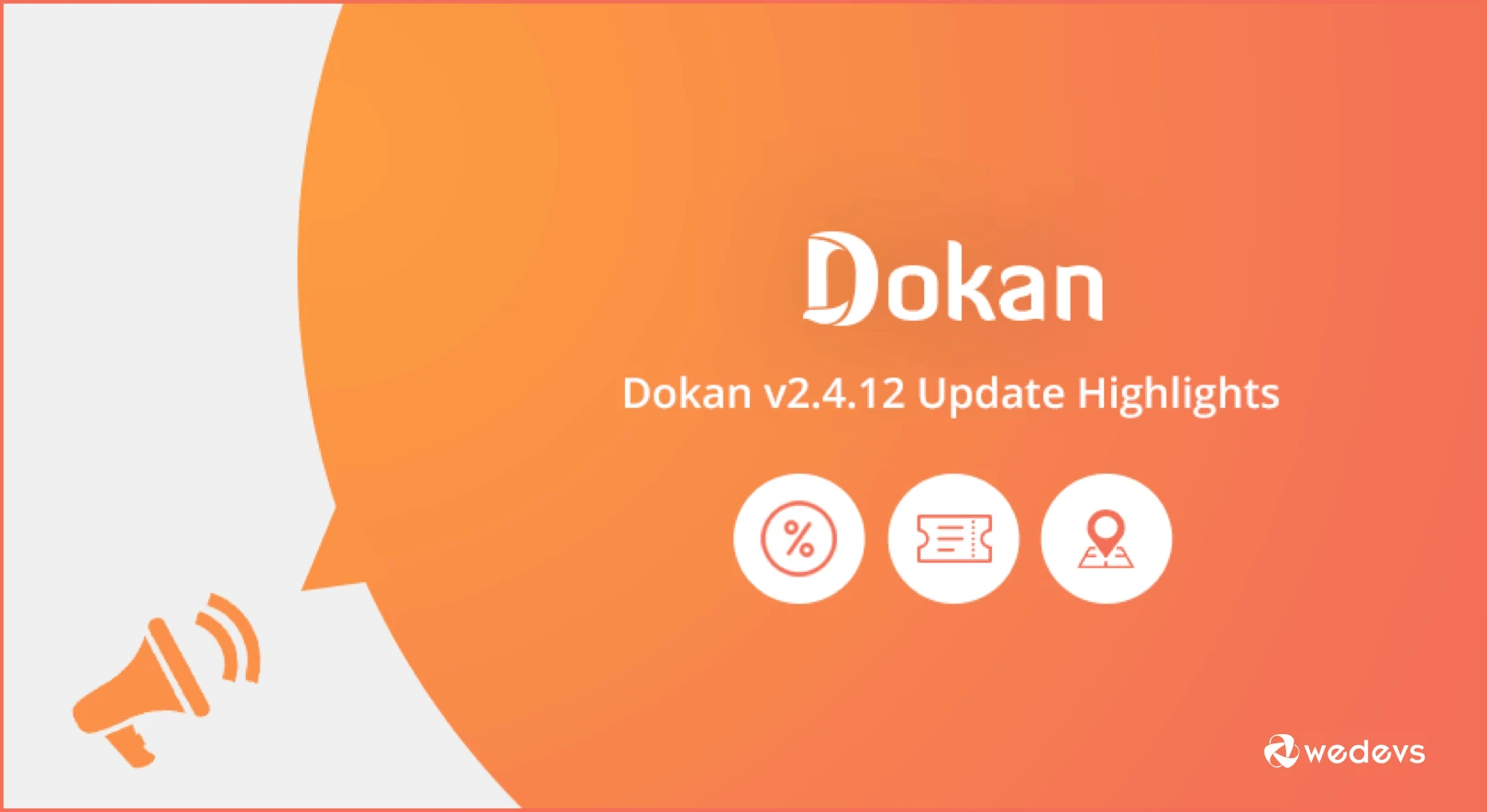 Upcoming New Features of Dokan Multi-vendor Marketplace
This new update will give your Dokan Multivendor Market a big boost with much awaited tweaks on commission, storefront and coupons.
Keep an eye on your dashboard or our newsletter for a notification about the update release.
Dokan has been successfully providing WooCommerce based multi-vendor marketplace to its customers since 2012. The previous version has fixed many issues and added new features. But the upcoming release will deal with some small yet effective improvements.
Flexible vendor commission on each product
This feature will greatly benefit the admins. The upcoming version of Dokan will introduce product based commission on vendors. With this, the admin will be able to set commission specific to products.
This will also widen your vendor's inventory with a range of products with different types of profit rates.
To change the per product commission go to wp-admin → products → click on the product → change the commission.
(Check out the full doc on variable commission)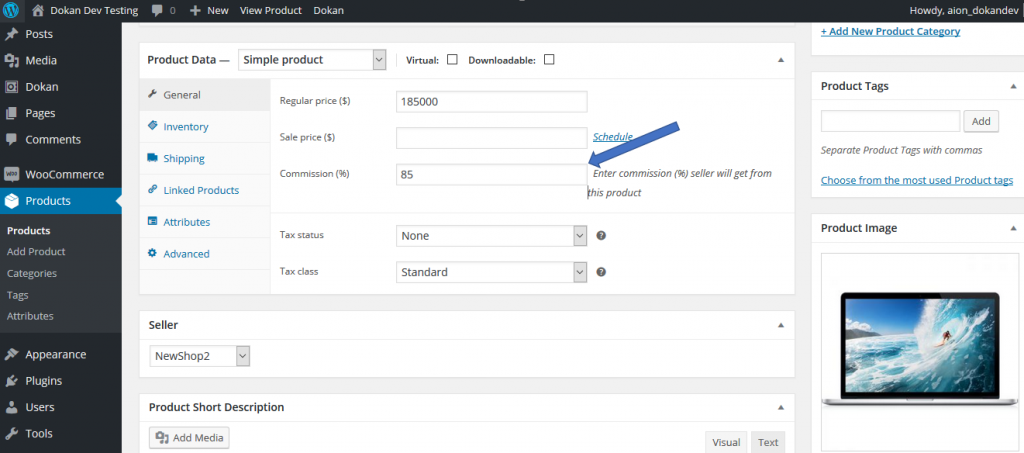 Dokan already has a global commission system which is common for every vendor. You can also set different commissions for some vendors.
To set the commission rates, simply navigate to wp-admin → Dokan → Settings → General  and modify the rate from there.
Coupon visibility on storefront
Putting coupons directly on your storefront can effectively boost the sales. Customers landing on the site will absorb the information easily and will have an urge to buy from the vendor.
To take of this customer psychology, we have now introduced coupons directly on the storefront. The vendor can turn this on off from the vendor dashboard of course.
You can currently display up to 3 coupons per store at a time.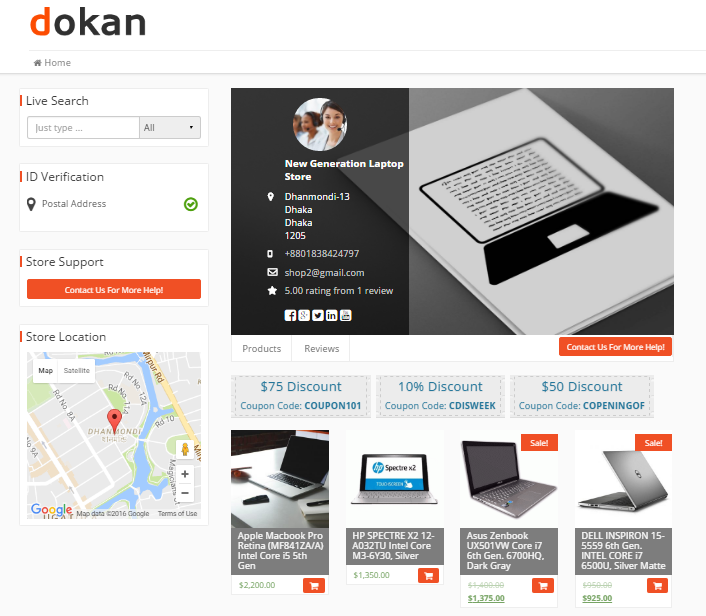 You can set coupons types based on percentage or fixed amount. Please note that vendors have to set the expiry date for coupons, otherwise it won't be visible on the storefront.
Check out the documentation on coupon or discount management
Store location improved with Google Maps API key
Using Google Maps API key to set store locations makes it even easier. Just copy and paste your Google Maps API key on wp-admin → Dokan → General. This will allow you to built customized apps using Google API. You will be able to display styled maps, store directions and also 3D buildings.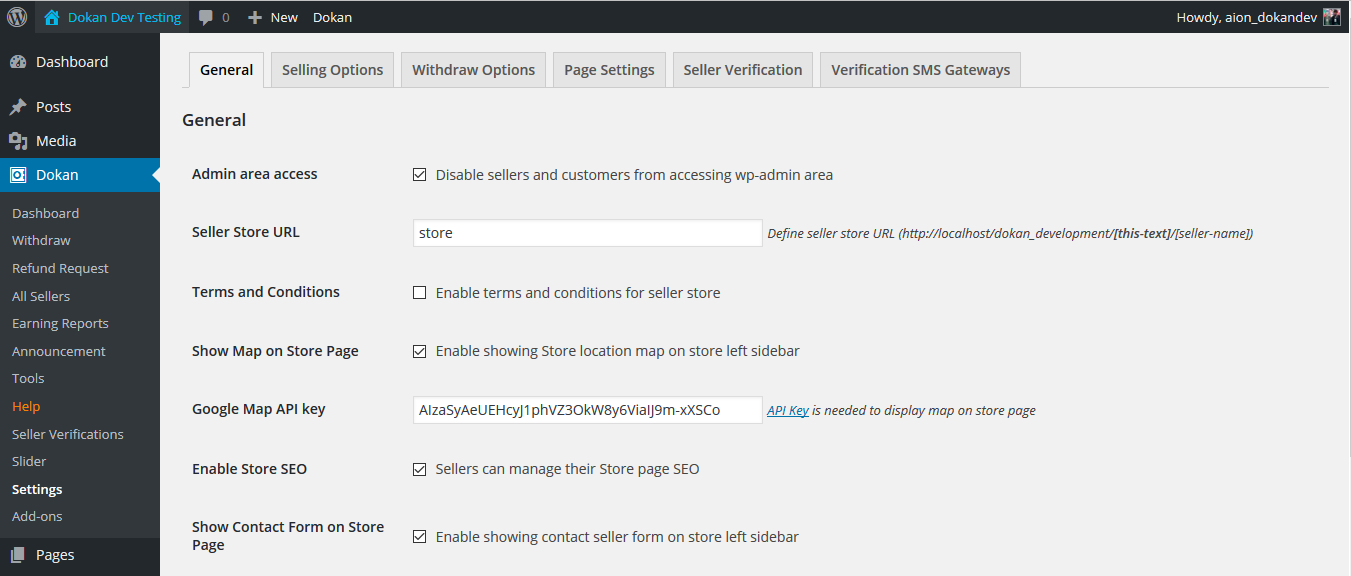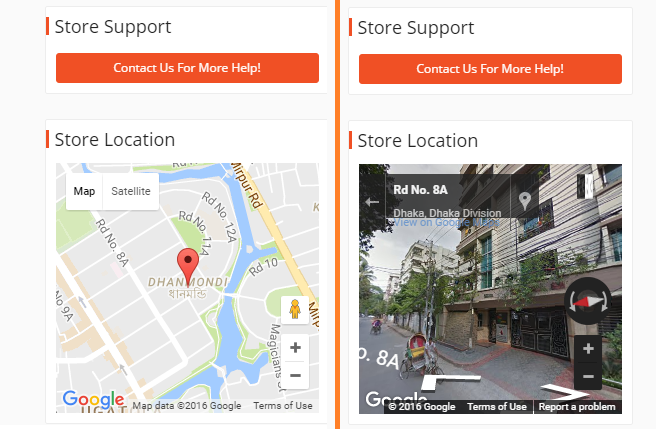 As you can see, Dokan is getting better everyday. So, stay with us and update and if you have not tried Dokan yet, don't hesitate to try it now.